In the opening scene of National Lampoon's Christmas Vacation, Clark Griswold – seeking out the perfect family Christmas tree – sings carols down the highway with his unimpressed teens in the back seat. Upon arriving at the tree farm (after a series of unfortunate events), Clark and his family find, cut down, and literally drag home the tree that will become the centre of their family Christmas. While the Griswolds' hunt for the perfect tree is hilarious and unfortunate, there is something to be said for the treasured experience that comes with cutting down your own family Christmas tree.
Think you're Griswold enough? Visit these local tree farms to find your family's perfect tree.
Clembrook Christmas Farm
4231 Derry Rd West, Milton  • clembrookchristmasfarm.com
Back at the turn of the century, W.B. "Grandfather" Clements purchased this farm in Nelson Township. He resided in Milton but built his summer cottage and a guest cottage on what is now the Appleby Line side of the farm. His family would spend most of their summers here amid the tall pines, cedars, and numerous brooks flowing throughout the property from the Niagara Escarpment.
Clembrook has an excellent selection of pre-cut Fraser and Balsam Fir up to 14' and Scotch and White Pine up to 8'. Their cut-your-own trees, which include Scotch, White, and Austrian Pine along with Norway and Colorado Spruce, reach up to 7'.  They also have visits with Mr. and Mrs. Claus, cozy bonfires, wagon rides, refreshments, a gift shop, and much more!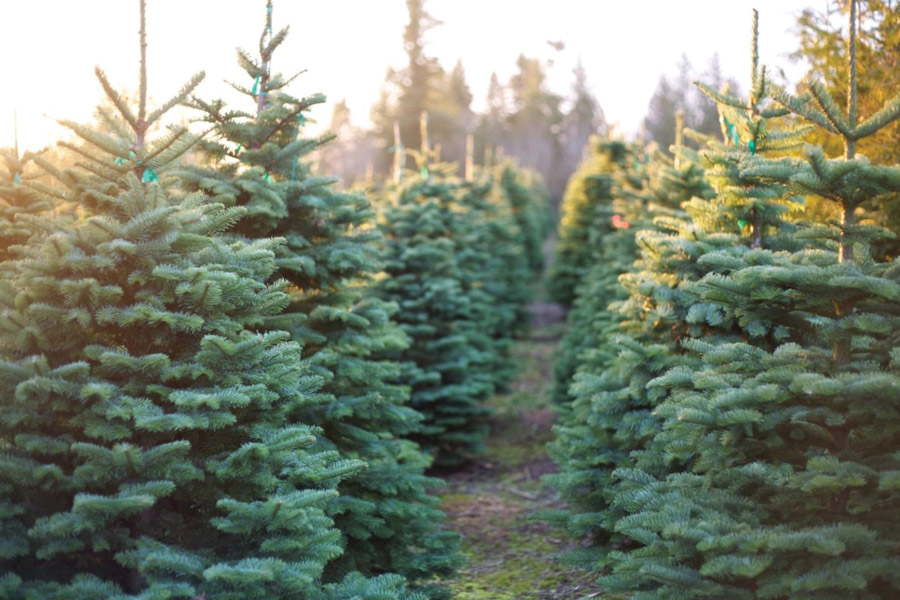 Jingle Bill's Tree Farm
7373 Concession 1, Puslinch  •  Jinglebills.ca
Jingle Bill's Tree Farm is Southern Ontario's North Pole and your one-stop shop for fun, friends, and Christmas spirit! Located just 15 minutes north of Burlington in Puslinch County. Their farm is focused on the classic Christmas tradition of searching for the perfect tree with friends and family. Make your pick, bring out the saw, and create memories that will last a lifetime.
Jingle Bills sits on 100 acres of land complete with 30 acres of dense forest, a babbling brook, Elves Marketplace, and Jingle Deb's Treat Tent. Let your little ones enjoy the inflatable Farm Hopper Barnyard or cozy up by the fire with friends with hot cocoa.

Merry Farms
1974 Concession Road 2 West, Hamilton  •  Merryfarms.ca
Available by reservation, Merry Farms is a 176-acre farm offering "cut your own" or "pre-cut" trees…. both Balsam Fir and Fraser Fir. Wind your way through the farm along their scenic laneway for almost 3 kilometres over rolling hills. Enjoy wagon rides and refreshments, and be sure to explore their rustic Christmas store filled with unique gifts and items.