The craft beer scene has been making waves across Halton and beyond, with appreciators of the bubbly beverage popping up left, right and centre. Though the craft beer scene isn't new, with the first 'craft brewery' opening in 1965, it has more recently come into popularity with the masses and has resulted in many breweries opening around the area.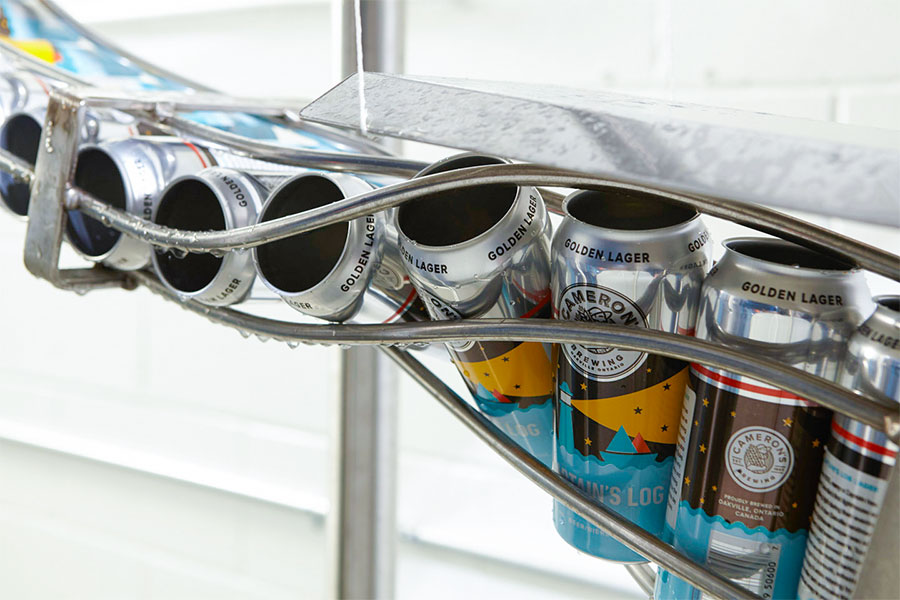 Cameron's Brewing
A family-run brewery based out of Oakville, Cameron's Brewing Company just celebrated their 20th anniversary. The Cameron's mantra is "quality and consistency start from the top". It's a company culture they stand by, with no money being spared when it comes to ingredients or process. Bill Coleman, the President & Co-Owner believes that "More than ever, what you drink is who you are", and he also believes that  locally-made products are of great importance to the new generation of beer drinkers. Jason Britton, Cameron's Brewmaster, agrees. "Beer lovers are getting tired of the standard lager or pilsner produced by the macro breweries. Craft beer gives the drinker an opportunity to explore unique flavours and new takes on beer styles." Cameron's most popular brew continues to be the Cameron's Cosmic Ale that they started with in 1997, though they have many popular seasonals and special releases.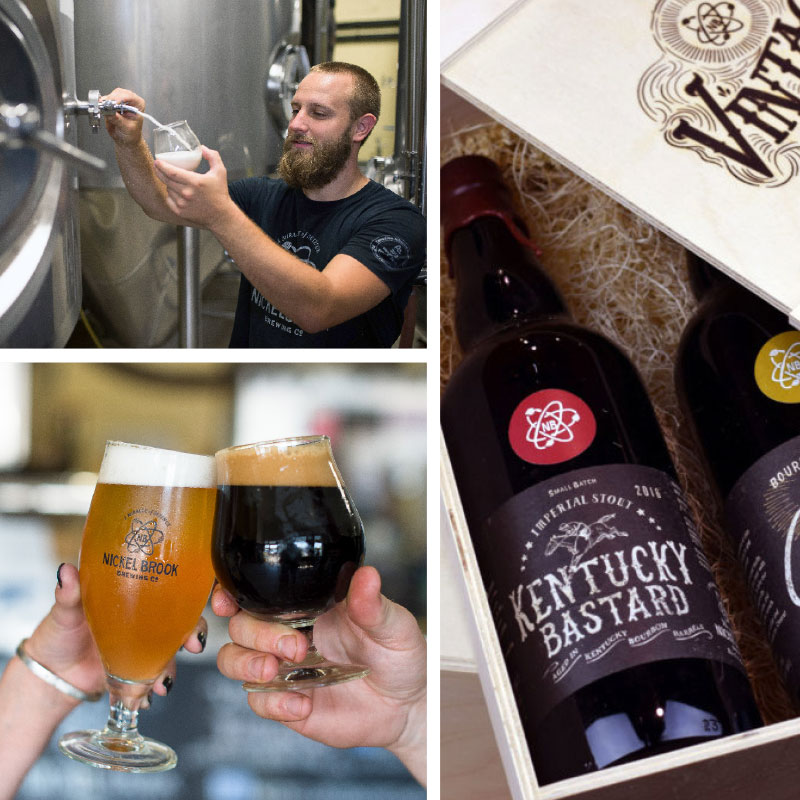 Nickel Brook Brewing Company
With over 50 national and international brewing awards, an annual portfolio of over 35 different beers, and one of the largest barrel-brewing aging programs in the province, Nickel Brook Brewing Company has made a name for themselves not only in Burlington, but across North America. Nickel Brook opened up as homebrew supply shop (Better Bitters) in Burlington in 1992, and made the switch to a commercial brewery in 2005. Since then, they have launched the largest dedicated sour beer brewery in Ontario – cheekily called 'the Funk Lab', after the funky flavour of sour beers – where they experiment with (and are positioned to be on the leading edge of) one of the largest trends growing in the craft beer industry: sour beers. Popular brews at Nickel Brook include their classic Headstock IPA (a bold West Coast IPA that is any hop-head's dream) and the new, but best-selling, bright red Raspberry Uber.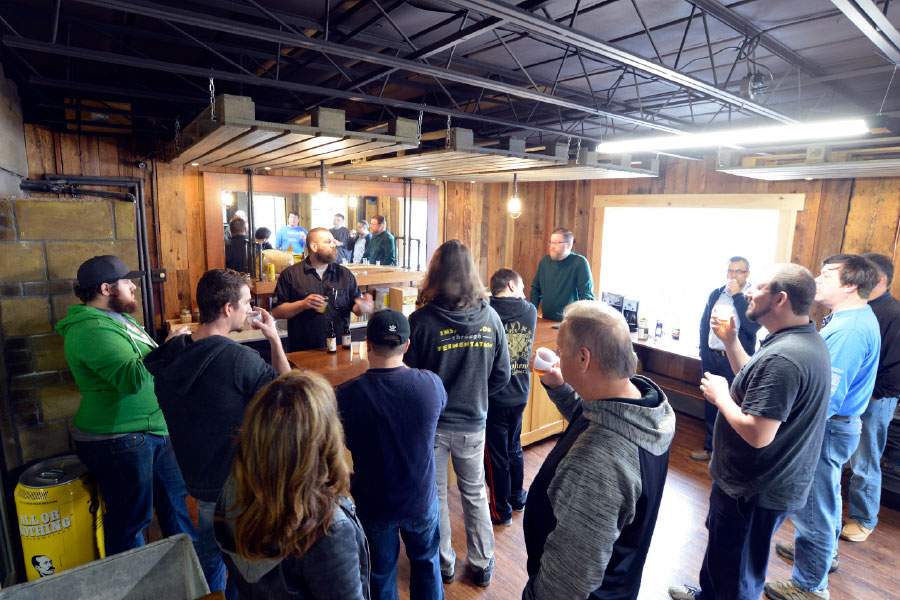 All or Nothing Brewhouse
Not only is the Oakville-based All or Nothing Brewhouse (formerly known as Trafalgar Brewing) a popular brewery, they're unique because they're a distillery. On top of their craft beer, they also craft mead, spirits, and ready to drink beverages such as their Brewers Cold Hard Coffee – the first ever alcoholic coffee drink in Canada. During the colder months, the All or Nothing team sees a growth in popularity of their full-bodied dark brown ales, like their Rifleman Ration. The rest of the year, their signature brew would be their All or Nothing Hopfenweisse, a west-coast inspired wheat beer with flavours of banana and bubble-gum with a delicate citrus finish. Visit their Brewhouse for exclusive products that are available only on-site!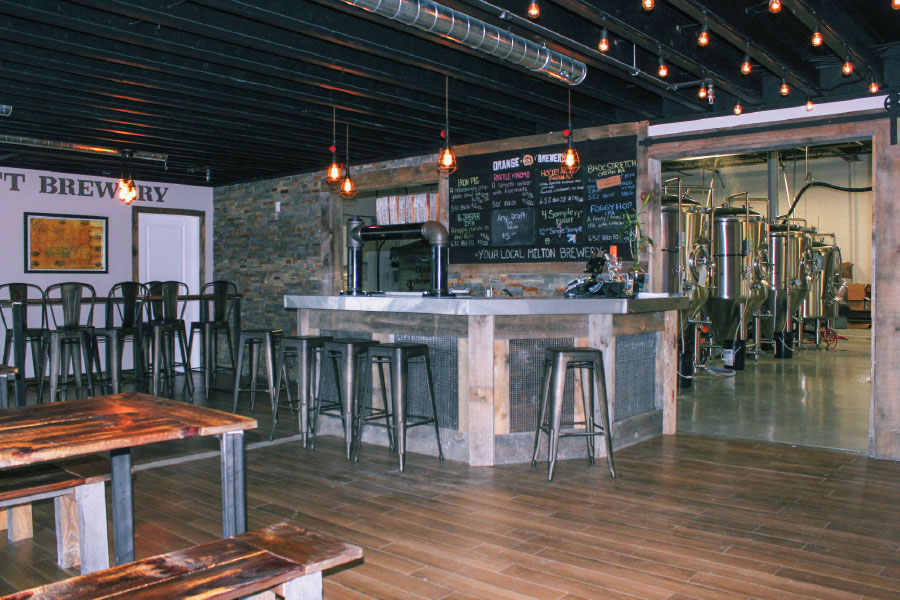 Orange Snail Brewers
Relatively new on the scene in terms of craft beer, Orange Snail Brewers is a small family-owned brewery that has been open in Milton for three years. Though they're young in craft beer years, that doesn't slow them from producing award-winning brews. The team produce beers that they enjoy and they hope their customers will enjoy them as well. Orange Snail aims to support local as much as possible, utilizing local ingredients where they can throughout the brewing process and donating all of their spent grain to a farmer down the road. Try their Iron Pig Pale Ale: an earthy based brew, with biscuit and toasted grain flavours and subtle aromatic hops.
So, whether you're looking to join the scene as a new craft beer drinker, or hoping to discover a new brew you love – look no further than your own backyard. Our local craft brewers are all waiting for you with creative and delicious offerings, and a variety of flavours that ensures everyone will find something to suit their tastes.
by Heather Peter
Local Links
Cameron's Brewing
cameronsbrewing.com
Nickelbrook Brewing
nickelbrook.com
All or Nothing Brewhouse
allornothing.beer
Orange Snail Brewers
orangesnailbrewers.ca