It was mid January and, despite brutal cold temperatures and deep snow, the room at Frontenac Public School in south east Burlington was full. They were all parents who had come out to learn how to help their child safely navigate the world of social media.
The speaker was social media expert Chris Vollum, an Oakville parent who runs CMV Social Media Inc. and who is a widely-recognized educator on such social platforms as Twitter, Instagram, Facebook and Snapchat. Vollum didn't pull any punches in telling parents they need to get more involved. One of his biggest concerns is that kids and teens are using social media for self-validation. "The single biggest issue I experience with kids and teens and their social media use is the obsession to use their content as validation to be accepted and liked. It's almost like their content is an extension of themselves and their self-worth. This, to me, is an addiction," said Vollum, in an interview after his talk.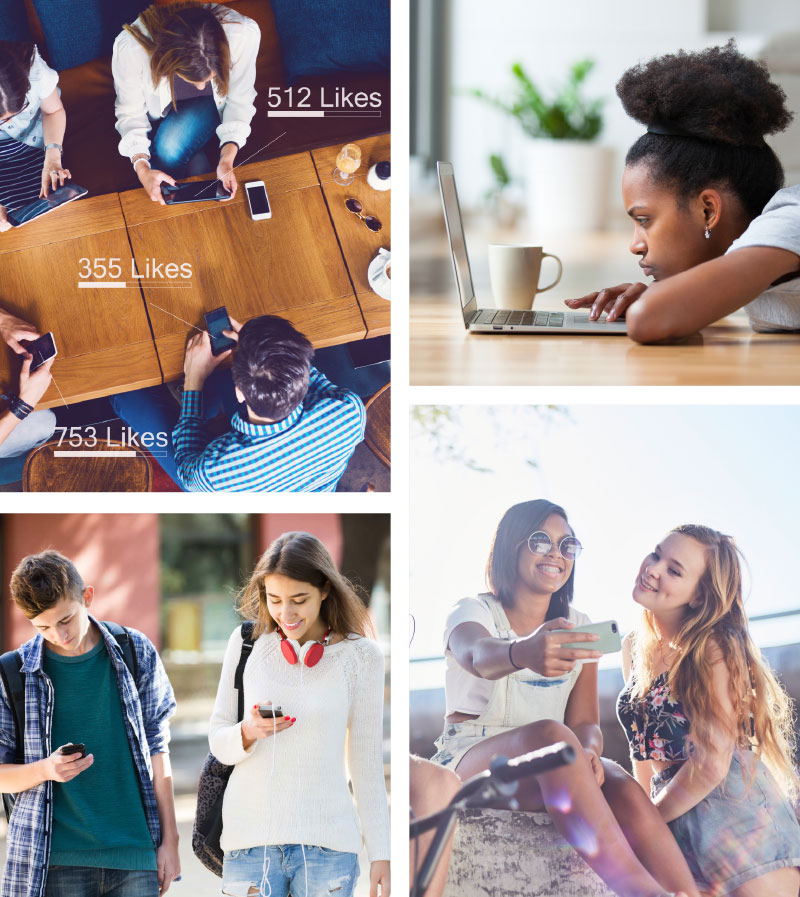 Cyber bullying. Screenshots. FOMO (fear of missing out). They're the new language of social media and most parents are playing catch up with their child or teen and struggling to understand what it all means. A British study that included 1,500 youths between the ages of 14 and 24 found that their use of Instagram and Snapchat were contributing to the development of low self-esteem, poor body image, lack of sleep and fear of being left out, or FOMO.
When Vollum has asked students what they expect from posting to social media sites, they all have the same answer – more Likes, Followers, Shares, and Views, which translates to wanting more popularity, attention and recognition. "No sooner do they post something and they're checking for Likes and Comments and hoping that their Follower numbers increase. The more Likes a child or teen receives, the better they feel about themselves.  The problem is the way they measure their self-value on the numbers-based results of their content is so high."
Vollum's advice to parents is simple – get involved. That means becoming more aware of what your child or teen is doing on social media by signing up for the social apps and platforms your kids use, and becoming functionally literate with them. That includes Snapchat, Twitter, Instagram and Facebook. Parents should also "follow" their kids and be their "friend" on social media under the authentic premise of being there for safety and support. "Parents need to be at the very least functionally literate as to how they operate, so that if their kids come into  crisis or have an issue, they can jump in," said Vollum.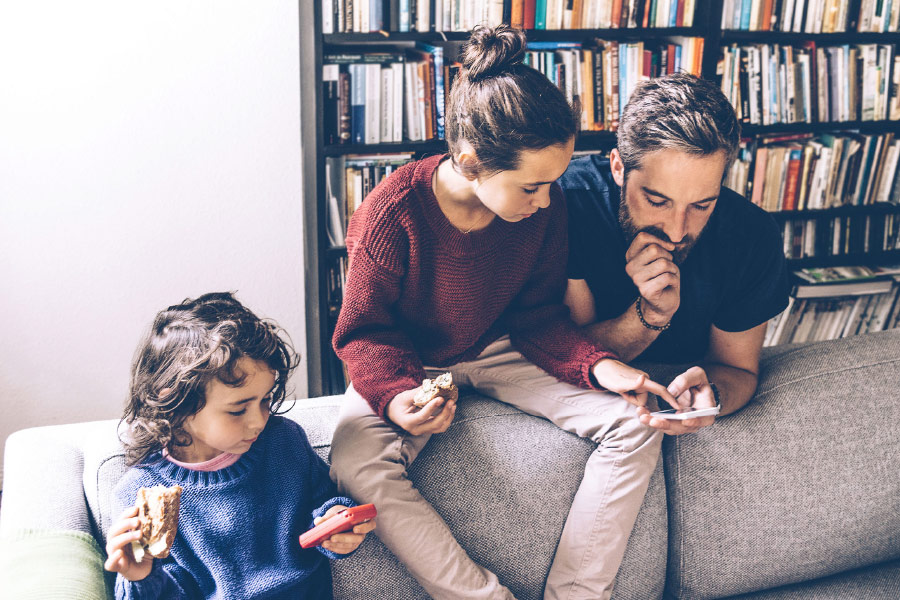 Whatever you do, said Vollum, don't allow your child or teen to keep their phones in their bedroom at night. If you notice your child or teen constantly looking at their phone, or if they seem withdrawn or agitated when looking at their phones, that could be a sign of cyber bullying. If that's the case, Vollum said, parents should intervene immediately and contact the school administration where necessary. "When this happens, kids will find that they won't lose followers, and they won't have less fun, but rather, their friends and followers will adapt to their new way of using social media," said Vollum.
The ultimate goal is for your child or teen to show balance in using social media. This means putting a greater focus on your child's accomplishments at school, in sports and extracurricular activities, as well as through the relationships they have with family and friends in real life.
At the end of the day, today's parents are doing their best – just like the generations of parents before them. By speaking openly about the matter and supporting one another, we can all work together to create a safe and supportive community – both online and off – in which to raise our children.
by Denise Davy
Local Links
CMV Social Media Inc.
cmvsocialmedia.com