If you're going to invest money, time and considerable effort into upgrading and renovating your home, the experts agree that kitchens and bathrooms are where that effort matters most. Our bathrooms are our sanctuaries, our quiet places, a space to invite reflection and relaxation, and, for some of us, the only room in the house with a locking door that clearly means Stay Out and Leave Me Alone.
Bathrooms are also high-traffic areas in any dwelling, whether you live quietly alone, with a partner, or with an exuberant family of five or more. Bathrooms are well-used by you and your guests and can make a big impression, even if only for a brief visit. They can be warm and welcoming or more cool and clinical, but when it comes to design, fixtures and colours, the possibilities are endless. And the current trends are lots of fun to explore.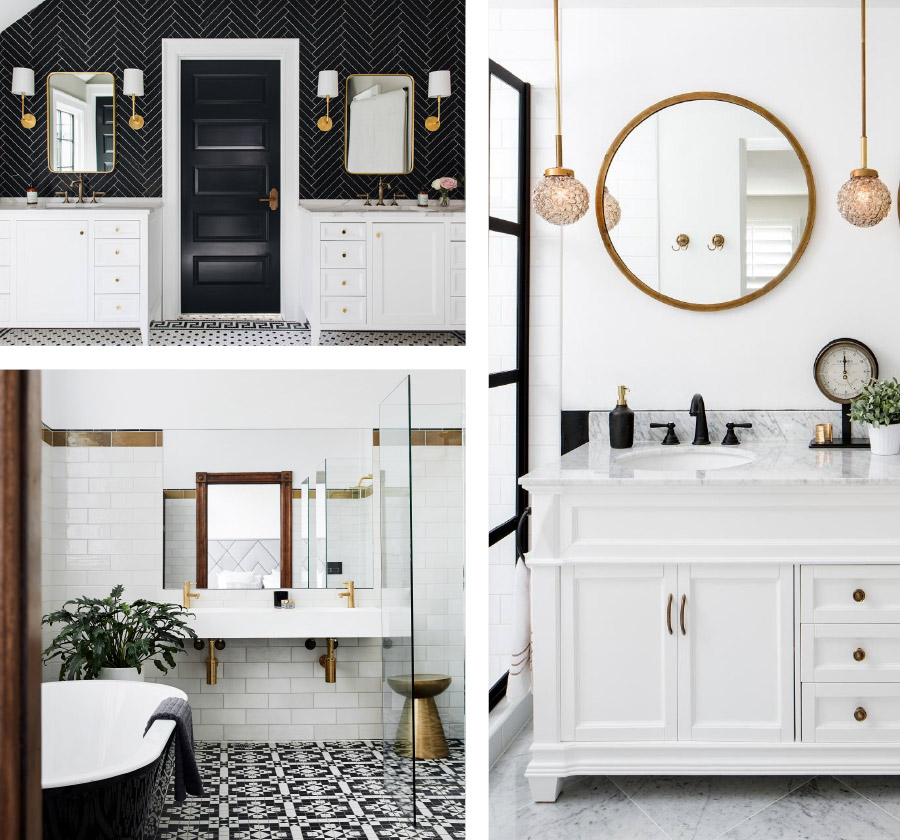 Matte black finishes on faucets are definitely popular right now, according to Robin Cestra of Oakville Kitchen & Bath Centre, along with black accents on frameless glass shower enclosures. "Black is a trendy colour," she says, "along with burnished brass. It's lower maintenance than highly polished hardware and easier to keep looking clean." 
Cestra also says graphic tiles are a great investment, whether on floors or walls. "Tile is coming on strong, even used floor to ceiling," she says. "We're also seeing lots of different sizes and shapes mixed together as well."
His and Hers Showers are also popular, featuring large walk-in spaces with individual screens and controls, for couples who truly can't stand to spend a moment apart. Or, who can't stop fighting over who gets to shower first in the morning.
Cestra says while most homeowners come in with ideas of what they want, they're happy to take advice as well, which is where the designers and store owners come in handy with a wealth of knowledge and years of experience.
"We see a high volume of clients who come in looking for clean and contemporary lines for the design of their bathroom," says Angela Hansen, designer at Opal Baths & Design in Burlington. "To soften the look we build on a neutral base and add accent colours and textures for character."
The bathroom plays a vital role in daily comfort and function, so if that room is outdated or feeling cramped, redesigning and revamping may be the best way to a bigger and brighter future. Whether you're looking for increased function or just a more aesthetically pleasing look, Hansen has some great suggestions for taking it all to the next level.
"Textured tiles that mimic wood or organic shapes and cultured marbles are still very popular and create an impact in any space," she says. "And matte black and gold fixtures are also very trendy and are a great way to make a statement no matter what the size of your bathroom."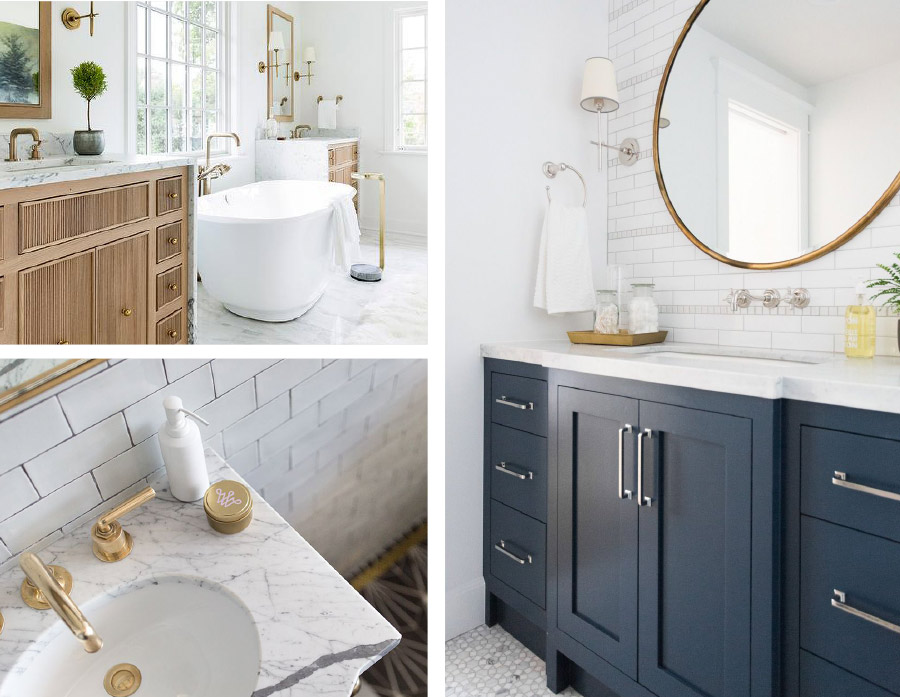 Gold is definitely making a bold appearance right now, but picking the right shade is important, and you should use it sparingly throughout.  A gentler, softer shade is always better, and spreading it around the room as a highlight will go a long way to catching the eye and making a splash.
While there are quite a few exciting design trends for luxury bathrooms in 2018, Annie Callan of Burlington's Bathrooms2Go lists large format tile, especially for shower stalls, near the top of the list. "Large format tiles create a 'Grand Space' even in the smallest bathrooms," she says. "They can emphasize high ceilings and even create the illusion of them. Regardless of the pattern, colour, or finish they take the space to the next level."
She also says bold patterns such as Marrakech or multi-colour hexagons make a great statement on a feature wall or floor. "These add a beautiful artistic aspect to the design."
But of course, while embracing trends is fun and exciting, making sure that the style fits you personally and what you want and need should always come first and foremost when designing — or redesigning — any room in your house. With the help of local experts, you can be confident you will end up with something just right for you.
by Allison Dempsey
Local Links
Oakville Kitchen & Bath Centre, Oakville
oakvillekitchencentre.com
Opal Baths & Design, Burlington
opalbaths.com
Bathrooms2Go, Burlington
bathrooms2go.ca