Tis the season of mulled wine, eggnog, and apple cider. They're traditional. With these holiday beverages, you know exactly what to expect. But with the recent explosion of small, local brewers, there's a new holiday drink in town. It's crisp, it's bubbly, and it's only around for a short-time. We're talking about hand-crafted, special edition, holiday brews. During the holidays, most breweries release their most coveted and rare beer. For avid beer drinkers, the release is highly anticipated. From high alcohol contents to unique seasonal spice blends, holiday releases are far from ordinary – the beer to bring the cheer during the holidays.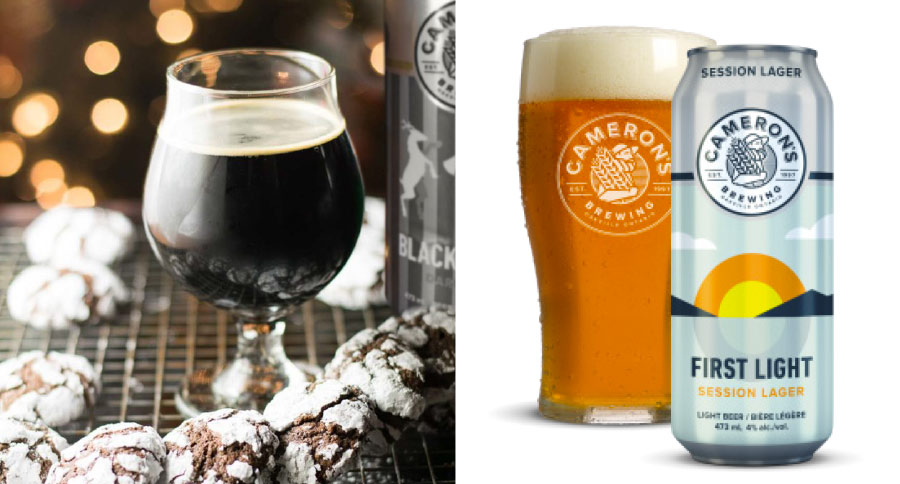 CAMERON'S Brewing
CAMERON'S has a little something for everyone this holiday season. Their First Light Session Lager, now available at the LCBO is bright, crisp, and clean as the morning dawn. First Light is patiently aged and cold cellared for a perfect balance and a satisfyingly refreshing finish. Look for a light floral character, a subtle malt profile, and a delicate smooth taste all in this session light lager.
They will also be releasing a couple of small batch series available through draught only. Hazy with a Chance of Hops (4.7%) is a whirlwind of smells. Black currant, mixed with fresh peaches and subtle undertones of mint and earth fill the nose. The flavour profile is dank grass and a light undertone of sweet stone fruit.
Their Black Forest Dark Lager (4.5%) is velvety smooth with nuances of light toasted chocolatey notes and hints of bread crust. Lastly, their Belgian Virtue – Mixed Fermentation Foeder Aged (7.6%) brings subtle notes of clove and coriander, along with black-currant, red berries, and stone fruit. The front-end taste is a subtle Belgian flavour with the end palate finished with a light lactic touch.
Explore the depths of taste with CAMERON'S.
1165 Invicta Drive, Oakville
Cameronsbrewing.com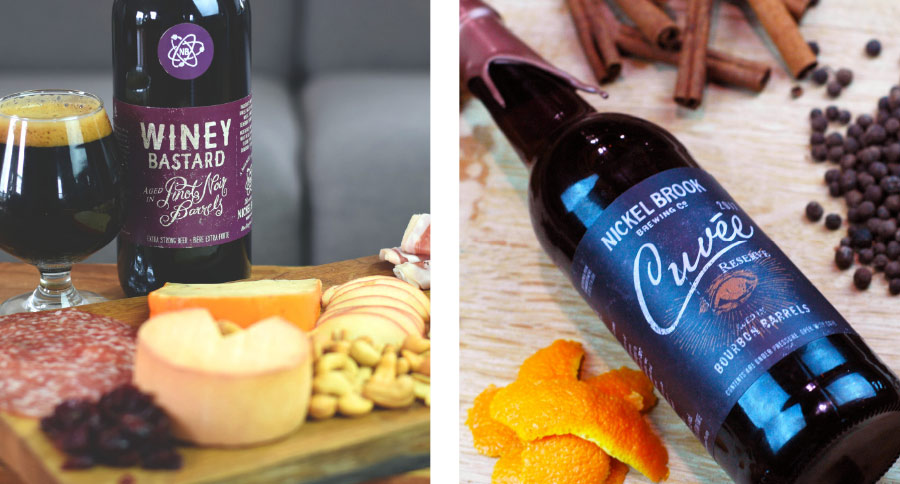 Nickel Brook Brewing Co.
Nickel Brook is brewing their annual seasonal favourites just in time for the holidays. As of the first week of November their Kentucky Bastard and Cuvee are available through the LCBO and at their Bottle Shop located at 864 Drury Lane in Burlington. The Kentucky Bastard is an imperial stout aged in Kentucky bourbon barrels while their Cuvee is a spiced ale aged in Kentucky bourbon barrels with wild yeast.
Their Winey Bastard and Café Del Bastardo will be released at the beginning of December through the LCBO and their Bottle Shop. The Winey Bastard is an imperial stout aged in Ontario pinot noir barrels, while their Café Del Bastardo is the same brew as the Kentucky Bastard with the addition of 6 pounds of locally-roasted Detour coffee.
These unique flavours are a must try!
864 Drury Lane, Burlington
Nickelbrook.com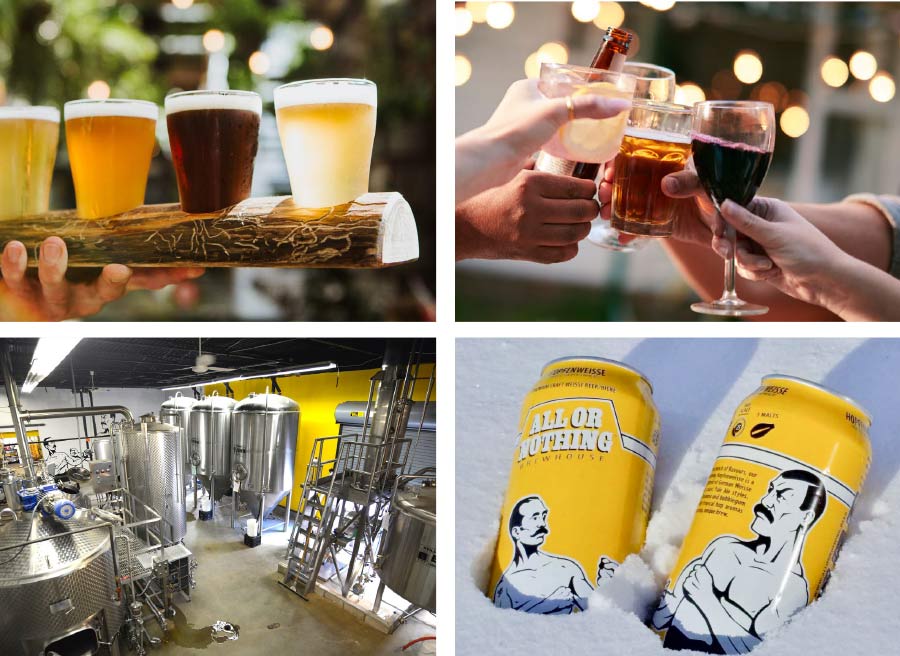 All or Nothing Brewhouse
All or Nothing Brewhouse, formally Trafalgar Brewery, will not be brewing a holiday beer this year due to an upcoming announcement. But have no fear – they're still brewing up something special.
Beer fans can expect an All or Nothing Celebration Lager in January/February of 2019. It will be a light, sweet, and refreshing lager produced to help All or Nothing celebrate a key milestone of making it to their 5th year brewing anniversary. The initial establishment launched on January 13th, 2014 and All or Nothing Brewhouse will be announcing a very exciting project in early 2019, that will lead them into the next 10-15 years of brewing business. The celebration lager will be a nice golden pale yellow with 5% alcohol by volume (ABV).
We can't wait to see what's coming for All or Nothing.
1156 Speers Road, Oakville
Allornothing.beer
by Anneliese Lawton