It was a simple visit to a long-term care facility that changed Jill Harrington's life forever. During that visit, which happened on Christmas Day, Jill noticed that some seniors were sitting or standing outside their rooms. Many were dressed up. She inquired to the staff about what they were doing. The answer she got was heartbreaking.
She was told they were hoping for family or friends to visit. For some, however, those visits would never happen. It broke Jill's heart knowing some people would be spending this special day on their own. That's when she came up with the concept for her charity, which she calls Children of Christmas Past.
Here's how it works. Seniors who are alone or who have a small family and live in a senior's facility can put their gift wish on a tag and place it on the Christmas tree in their facility.
The tag also includes their name and the name of the facility. Those tags are collected by an army of volunteers who purchase gifts, wrap them, and deliver them to Jill's Burlington home.
Countless businesses have stepped forward to help with donations, including Union Gas, making the program a huge success.
Jill's home is the headquarters for the gifts and by the time Christmas rolls around, they're stocked from floor to ceiling in some rooms. Some days she has come home after work to find 500 to 1,000 gifts piled high on her front porch.
"I never, ever thought it would grow as big as it did," said Jill.
On Christmas Day, Jill heads out and delivers gifts, traveling around Burlington, Oakville, Georgetown, Welland, Niagara Falls, and beyond. It's also spread to Orangeville and now many volunteers come to her home to pick up gifts.
Since the charity started in 1999, it has grown from helping a few hundred seniors a year to more than 5,000. An effort of this size requires superb organizing skills, and Jill, who is a single mom, uses a spreadsheet to keep track of the gifts, senior's names, and facilities where they live.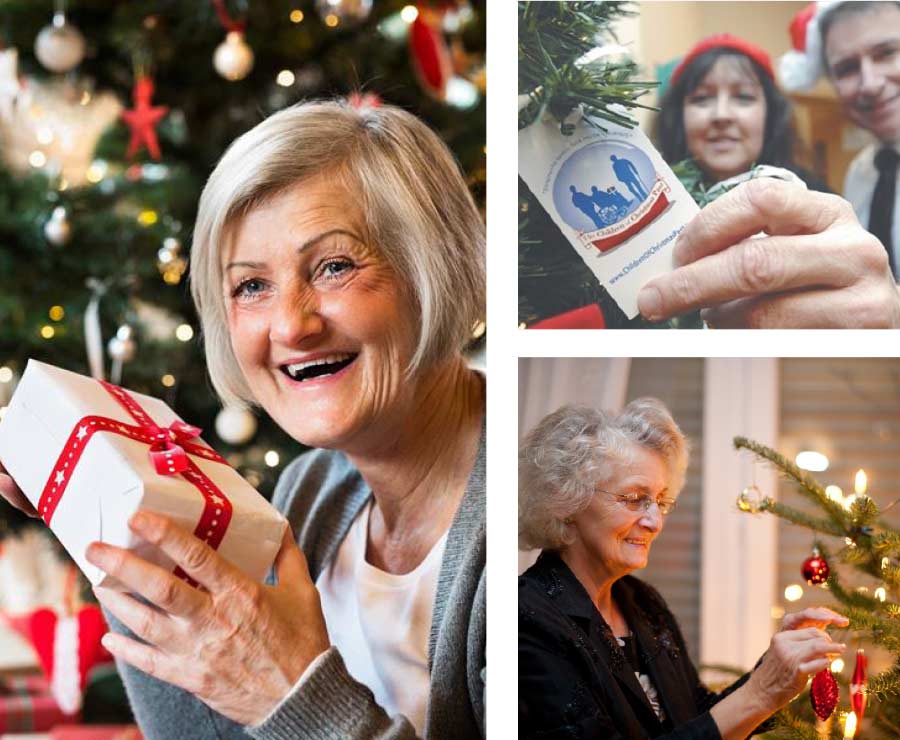 A few years ago, Jill estimated that more than 80,000 seniors had received gifts since she started. Despite the workload, Jill says the rewards are more than worth it. It comes back to her in the smiles of the seniors as they open their gifts, in the hundreds of dedicated volunteers who come to her house with wrapped presents and in the businesses who have stepped forward.
The outpouring of help she's had over the years and the army of volunteers who have helped have shown her that people really care.
The kind of gifts that seniors ask for is interesting, said Jill, and, in some cases, speaks to the need. They range from small items like soft tissues, a jar of pickles, diabetic socks and a warm jacket, to more luxury items like spa bathrobes. One of her most interesting gift wishes was for a fedora. Sadly, the fellow who asked for it died before Christmas.
The fact that each gift is personally picked out and wrapped is important to her as she didn't want just any generic gift. Inside that wrapping, she said, is the message that people care.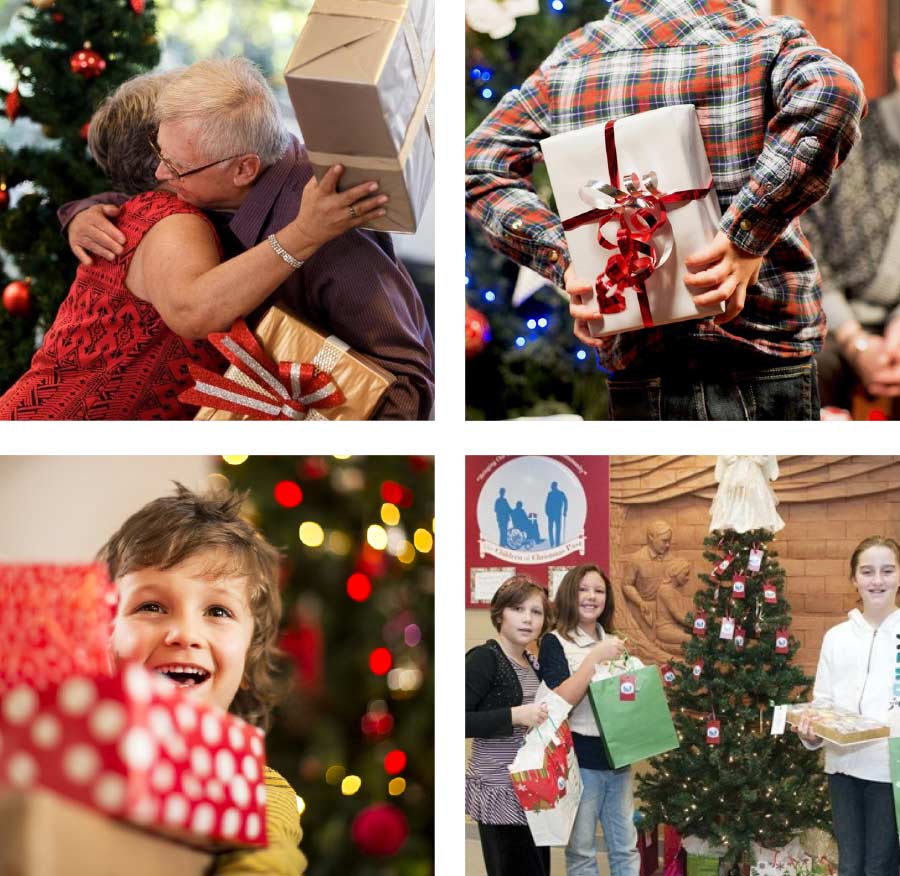 "I really wanted them to get exactly what they wanted," said Jill. "For some, this may be their last Christmas."
Jill says some of the seniors who have received gifts are among the more than 75,000 elderly people who live in poverty in the GTA area. Many people aren't aware that the number is that high just as they're not aware that so many seniors are alone on Christmas Day.
Jill has pulled back from the project this year in order to concentrate on developing an elder abuse prevention program, but she is overseeing the many volunteer groups who are helping, which include mom's groups in Oakville and Tyandaga.
Thanks to Jill, Christmas still comes to thousands of seniors in the GTA every holiday season.
by Denise Davy
Local Link
The Children of Christmas Past
childrenofchristmaspast.com