I'm not sure if William Shakespeare was much of a hiker, but according to experts, his plays would have been even better had he written them shortly after going hiking. Researchers are confirming what many people suspect: walking improves creative thinking.  According to a study carried out at Stanford University, "Walking opens up the free flow of ideas, and it is a simple and robust solution to the goals of increasing creativity and increasing physical activity." 
If writing isn't your thing, consider the health benefits.  Getting outside for as few as 30 minutes a day is good for just about anything that might ail you, says Dr. Mike Evans.  When Chatelaine magazine asked this Toronto doctor why walking is the ideal exercise, he replied, "It uses the whole body and it's easy to work into your everyday routine.  It's also incredibly powerful — it helps with diabetes, arthritis, fatigue, even Alzheimer's."  And, of course, it helps keep off unwanted pounds.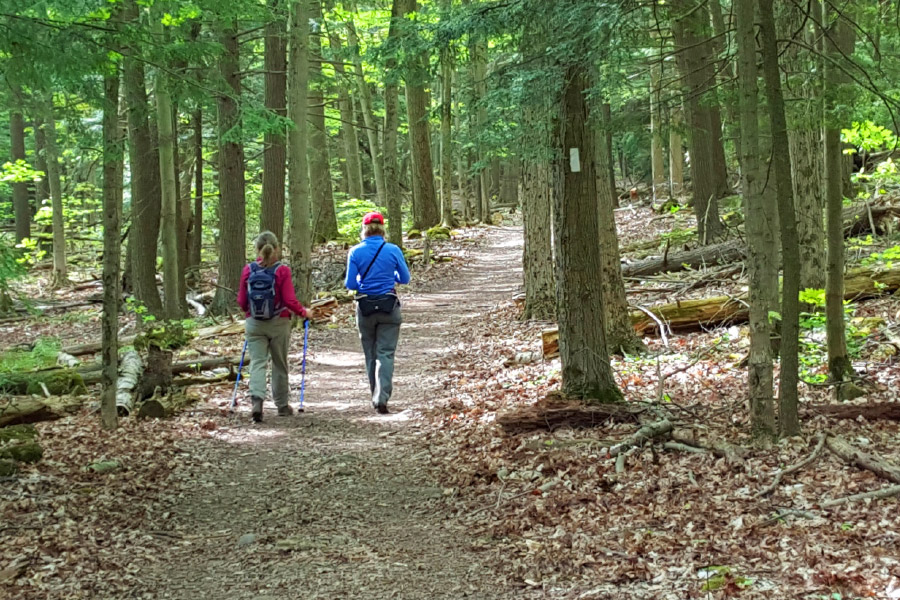 With regard to hiking trails, residents in or near Halton are lucky.  There's a plethora of long or short, hilly or flat, challenging or easy routes throughout the region.  And I should know since I followed up my first hiking guide: Caledon Hikes: Loops & Lattes, with Halton Hikes: Loops & Lattes.  As a result, I have discovered the rich selection of places to walk, whether it's in the north near Glen Williams and Georgetown, in central Halton nearer Milton and Rattlesnake Point, or in the south around Oakville and Burlington.
Popular designated trails make it even easier, including the main Bruce Trail and its side trails that wind their way right through Halton, as well as the Waterfront Trail, which links Toronto and Hamilton via Halton Region.  The less well-known Guelph Radial Line Trail crosses Halton near Acton and Limehouse, and then there are the trail networks in Conservation Halton's seven parks, including Crawford Lake, Glen Eden, Hilton Falls, Kelso, Mount Nemo, Mountsberg and Rattlesnake Point.  Not to be outdone, Credit Valley Conservation also offers great walking in its Silver Creek and Terra Cotta conservation areas.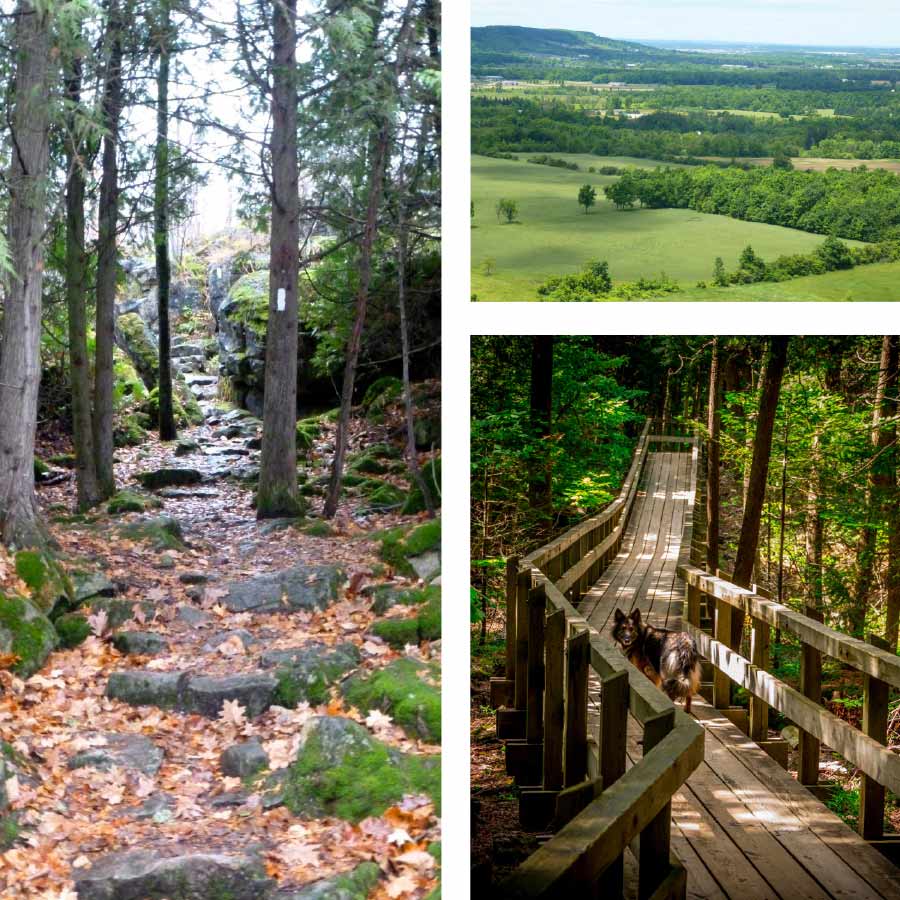 And we aren't done yet.  Georgetown, Milton, Oakville and Burlington all offer routes that often make you feel as if you are blissfully in the middle of nowhere when in fact a subdivision may be just out of sight.
If you want to get out for a walk but aren't sure how to access the trails, consider joining the Halton Outdoor Club or the Toronto or Iroquois Bruce Trail Clubs.  There are often hiking meet ups in and around Halton that bring hikers together.
Halton Hikes: Loops & Lattes includes detailed instructions for 37 loop hikes ranging in length from 3.6 km to 24.8 km.  It also gives you the highlights of each route, its length, number of steps and, of course, where to get some wonderful grub and the best latte along the way.  While the book doesn't contain sonnets or any rhyming couplets, rest assured that measure for measure, on a midsummer's night or at any time, it's the best darn hiking companion Halton hikers have ever seen.
by Nicola Ross
Nicola Ross is an award-winning author of six books including Halton Hikes: Loops & Lattes and Caledon Hikes: Loops & Lattes.  Her travel, sport and environmental articles have been published in many regional magazines and newspapers.  She is an avid hiker and biologist.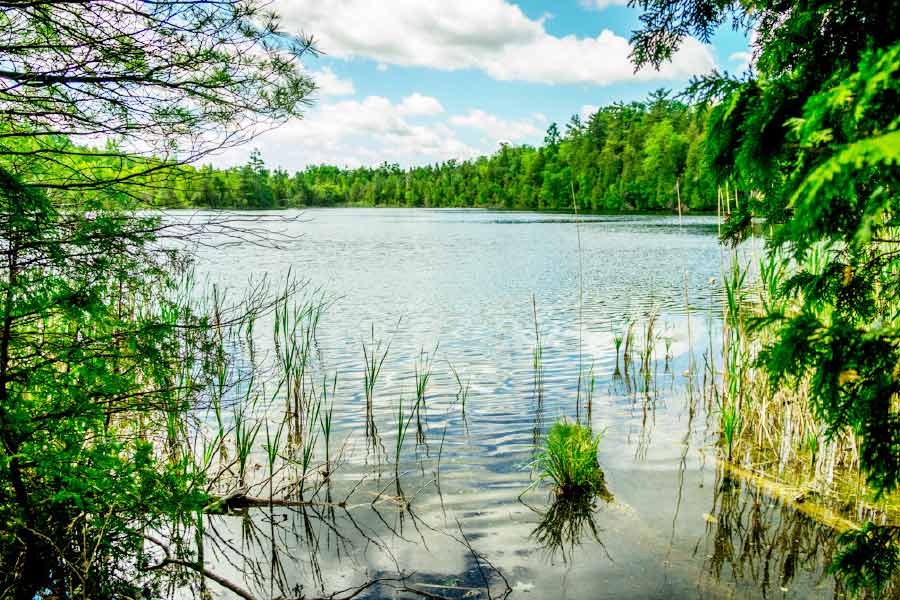 Local Links
Bruce Trail
brucetrail.org  
Conservation Halton
conservationhalton.ca  
Credit Valley Conservation
creditvalley.ca
Halton Hikes: Loops & Lattes
nicolaross.ca
Halton Outdoor Club
haltonoutdoorclub.ca
Meet Up
meetup.com