How many of us toil away at jobs we don't love, only to spend a few stolen hours during evenings and weekends embracing our true passions? It takes time and definitely some courage to devote ourselves full-time to living the creative life we crave. Local independent furniture makers have taken the leap, and are living lives that make them — and their clients — truly happy.
After spending many years working in book and magazine publishing, followed by a period when she stayed home with her two young children, Oakville-based designer Liz Schensema-Stone decided to finally pursue her love of creativity and building. "For many years now I have 'worked' for myself making furniture, adding built-ins to my home, and finishing our basement," says Schensema-Stone. Last year she joined the Facebook group 'Handmade in Halton – South (Oakville/Burlington)' and decided to put out a post to see if she could generate interest. She received responses immediately, and got her first project order shortly after.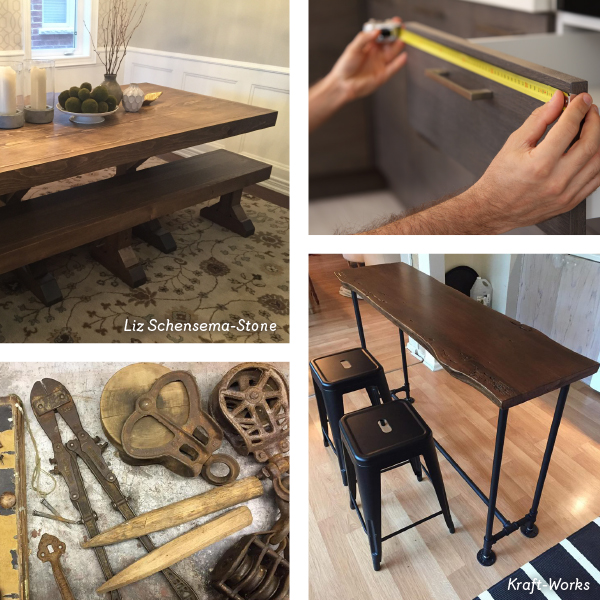 She says her overall furniture style is farmhouse inspired, featuring rustic, distressed and "lived-in" pieces that clients are not afraid to use, as additional dents and scratches only add to the character. "I think the most surprising thing to me was that I never had to post again because the jobs came to me one after another," she says, having completed seven projects this past fall. "I've always been a creative person, but really wanted to hone in on what my passion was. My objective is to only work with one client at a time truly giving them the custom treatment."
Described as a "one-man show," Devon Stange of Kraft-Works in Waterdown gave up his career as a firefighter and rescue tech in the oil and gas industry to embrace creating one-of-a-kind, custom order coffee tables, side tables, candle holders, consoles, desks, shelving and more for clients yearning for something different. Stange uses materials and hardware all locally sourced from small businesses and local farms. "I love to save and repurpose antiques and hardware, and all the wood is 100 per cent reclaimed," he says. "I've always been handy in general, and I really love building and creating."
Working from home with all locally sourced wood for a rustic modern look, Stange also uses other interesting accessories such as genuine antiques including old sewing machines, plus he makes his own finishes such as bees wax, for an added unique touch. "I do a lot of custom work, about 90 per cent," he says, "and my favourite part is still my customers' reactions." 
Craig Clements of Rustic House Interiors in Oakville, spent more than 20 years in the IT industry before moving to full-time furniture design and building less than three years ago, and he doesn't regret it for a second. "I've always had an interest and a passion for woodworking, he says, "and I always did it on the side, self-taught. Over the years it just kind of snowballed into a full-time occupation."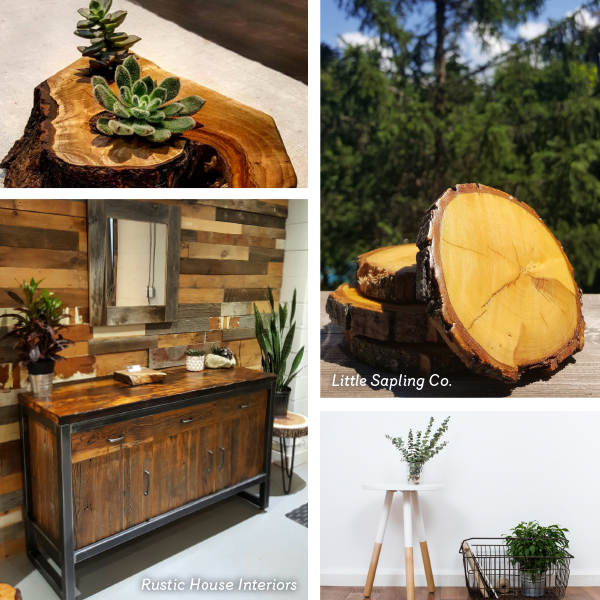 Aside from the creative aspect, Clements most enjoys working for himself while helping others bring their creative visions to life. Working primarily on dining room tables and consoles, he likes to push himself to embrace the larger pieces. "The bigger the better," he says. "I am a perfectionist and love to pay attention to detail with the custom pieces. My work is sturdy and built to last."   
He says his years in the service industry have paid off, as his work ethic dictates that he keep his clients happy, no matter what the project. "I've never had a table come back from an unsatisfied client," he says. "Clients have a say in all the pieces I create for them."
At Little Sapling Co., based in Burlington, Rachel Croll-Reid takes people's furniture and décor dreams and turns them into a reality, with finishes designed to fit clients' personal and unique visions and desires. "We have an appreciation for melding the high standards of furniture makers of the past with more modern design," she says. "Because we design furniture to our customers' needs and desires, we provide a high quality and unique product that's literally created in house from start to finish." The company also sources as many materials as possible from small businesses in Halton.
Little Sapling Co., strives to find ways to design and build pieces to "stand the test of time," while fulfilling the wishes of clients. "We love to involve our clients," says Croll-Reid, "from choosing and brainstorming, to material and finish choices."
For those who have a creative vision but feel thwarted in their daily routines, find inspiration in these individuals who strive to embrace their creative vision and produce their very best work every day. As Croll-Reid says, all these artists strive to create pieces that "we'd be proud to have in our own home."
by Allion Dempsey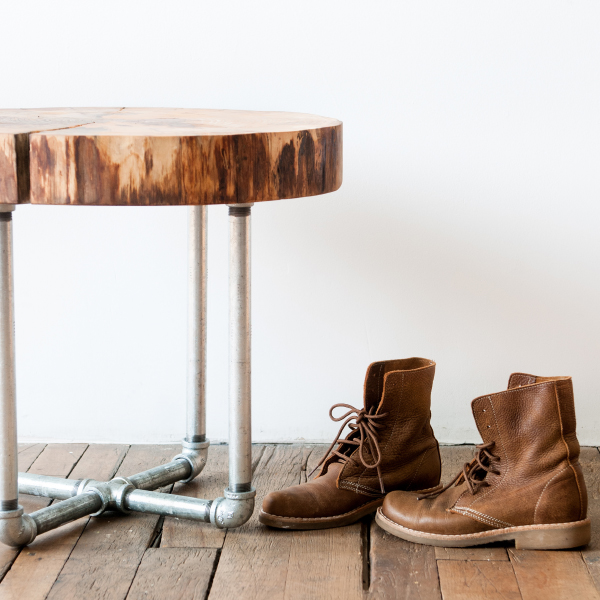 Local Links
Liz Schensema-Stone, Oakville
lschensema@hotmail.com
289-208-4318
Kraft-Works, Waterdown
facebook.com/KraftWorksDesign
Rustic House Interiors, Oakville
(by appointment only)
rustichouseinteriors.com

Little Sapling Co., Burlington
facebook.com/littlesaplingco