There's no need to pack up and head to Florida to have fun over March Break. In and around the GTA, there are countless museums, camps, and activities the whole family will love. We've pulled together a list within an hour's drive – pack some car snacks and hit the road!
Ripley's Aquarium of Canada (Toronto)
Ripleyaquariums.com/canada
Practice your best fishy face! In the heart of downtown Toronto is Ripley's Aquarium of Canada. Experience life under the sea as you ride through the Dangerous Lagoon on the moving carpet, where sharks swim right over your head. There's an indoor playground for the kids, Planet Jellies, interactive exhibits, and equally as much excitement for the kids-at-heart.
Visit Ripley's Aquarium of Canada at 288 Bremner Boulevard, Toronto
CN Tower (Toronto)
Cntower.ca
Enjoy the beauty of the city from the highest point – the top of the CN Tower. A quick elevator ride will bring you over 500-metres up in the sky with 360-degree views of the city, a glass floor, and a restaurant. A unique way to see the City that all should experience.
The CN Tower is located at 290 Bremner Blvd, Toronto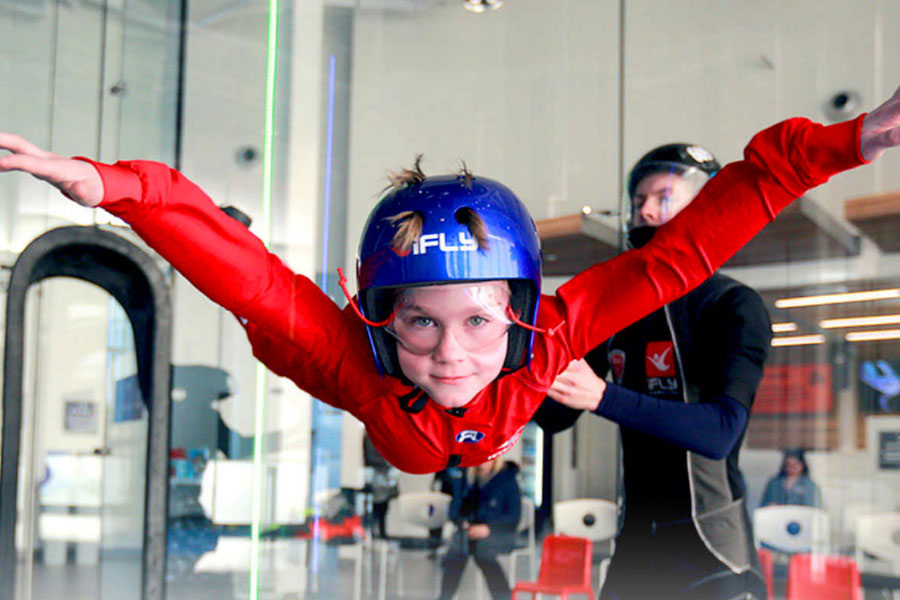 iFly Toronto (Oakville)

Iflytoronto.com
Ready for lift-off. Come defy the law of gravity at iFLY Toronto. Enjoy indoor skydiving in a safe environment. Fly solo, with a group, or with your family and friends.
Visit iFly Toronto's Oakville location at 2007 Winston Park Drive, Oakville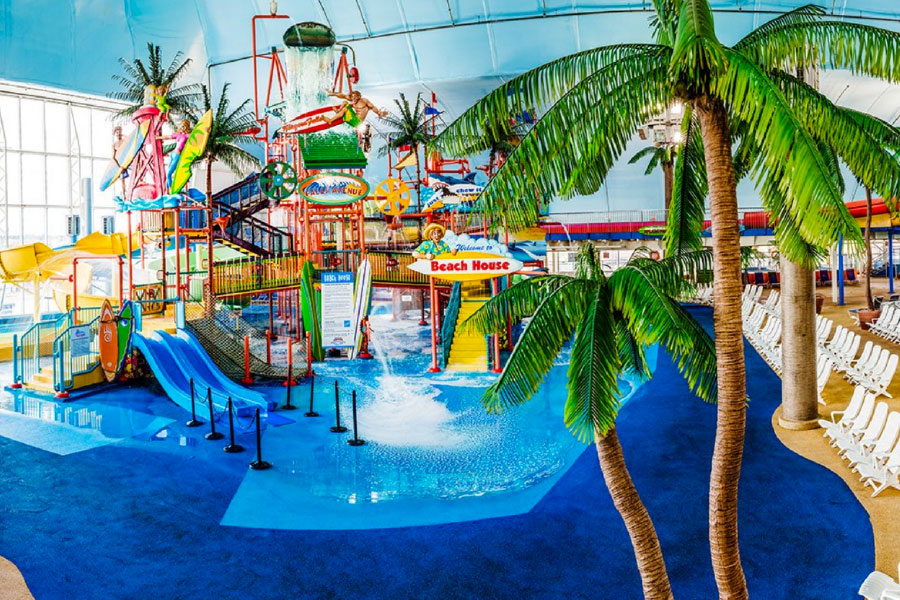 Fallsview Indoor Waterpark (Niagara Falls)
Fallsviewwaterpark.com
Three acres of fun-filled water activities located in the heart of Niagara Falls! Fallsview Indoor Waterpark has 16 waterslides, a wave pool, and the Beach House Rain Fortress with a 1,000-gallon tipping bucket. While perfect for the kids, there are adult-friendly activities, including adult-only jacuzzi tubs and indoor connections to hotels and casinos.
Fallsview Indoor Waterpark is located at 5685 Falls Avenue, Niagara Falls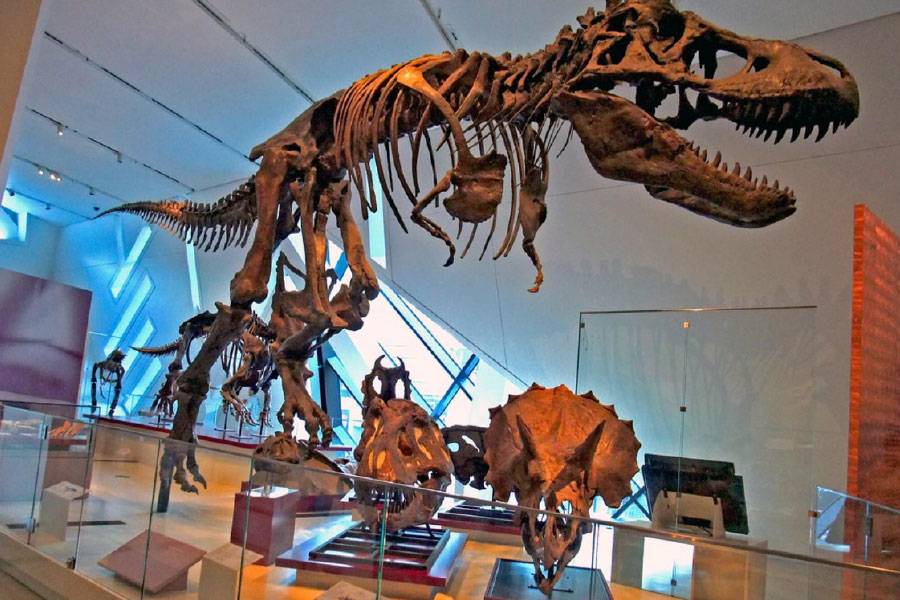 Royal Ontario Museum (Toronto)
Rom.on.ca
Go back to a time when the dinosaurs roamed the earth and learn about historic artifacts at the Royal Ontario Museum (ROM). In the museum's permanent galleries, take photos with dinosaur sculptures, enjoy the beauty of precious metals and gems, and look through historic artifacts from around the world. During this March Break, the ROM will also be hosting Winnie-the-Pooh: Exploring a Classic, which will feature original artifacts from the creation of Winnie-the-Pooh.
Visit the Royal Ontario Museum at 100 Queen's Park, Toronto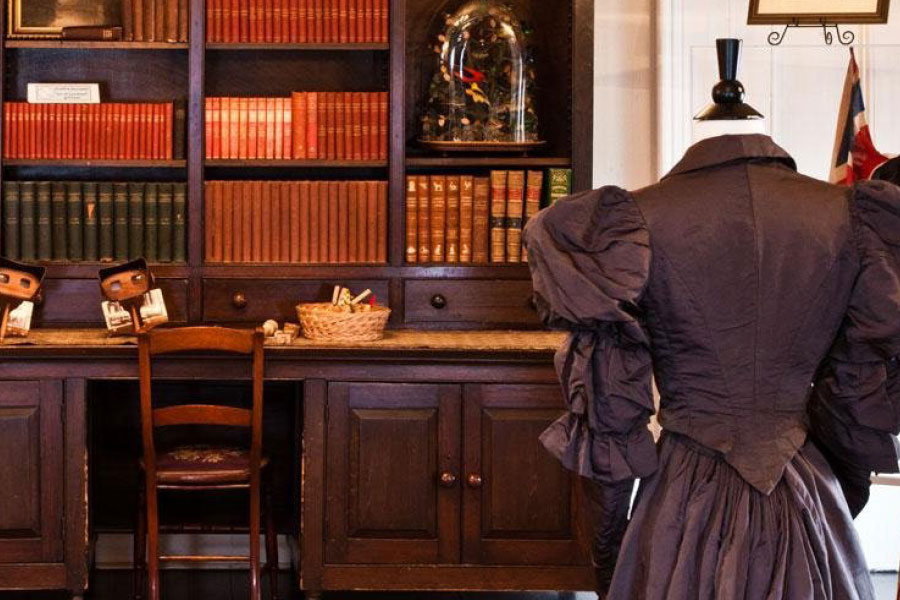 Oakville Museum (Oakville)
Oakville.ca/museum
Explore, discover, and create at the Oakville Museum this Mark Break! Oakville Museum at Erchless Estate is offering a March Break camp from March 16-20 for ages 6 to 10. Take inspiration from the historical collection at the Oakville Museum as we explore wild watercolours, thrilling 3-D crafts, awesome abstract art and more. Challenge yourself to create a masterpiece! Register online to secure your spot.
The Oakville museum is located at 8 Navy Street, Oakville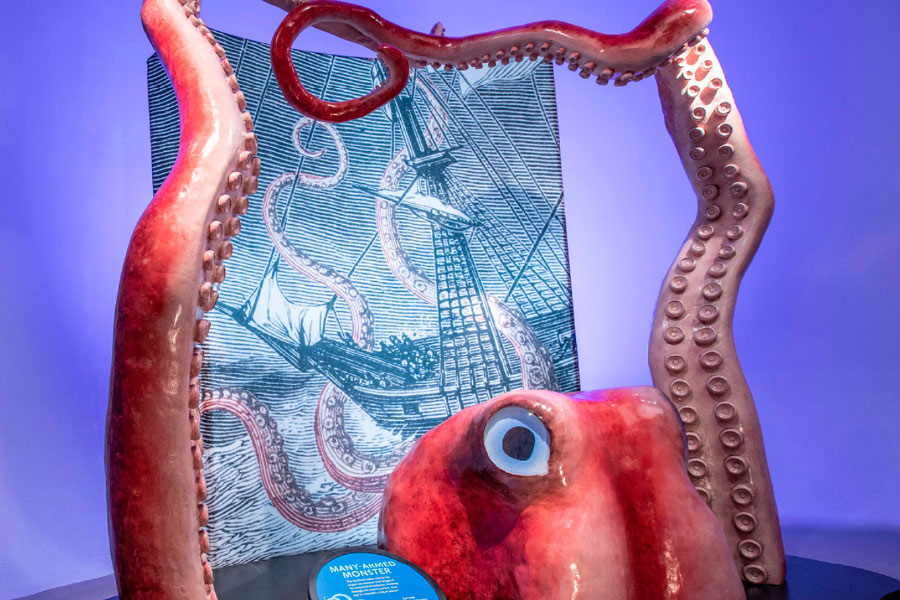 Joseph Brant Museum (Burlington)
Museumsofburlington.ca › joseph-brant Museum
Re-opening after renovations in September 2019, Joseph Brant Museum offers more exhibitions and family fun. During March Break, the museum is offering a "sense"ational camp for kids to explore their five senses through a variety of activities, alongside a special exhibit running from February 1 to May 10, "Giants, Dragons & Unicorns: The World of Mythic Creatures".
Joseph Brant Museum is located at 1240 North Shore Blvd East, Burlington
Royal Botanical Gardens (Burlington)
Rbg.ca
Royal Botanical Gardens (RBG) is the largest botanical garden in Canada. Its enchanting property showcases the natural beauty of Burlington's trails and gardens while their extensive programming offers seasonal education and camps. Over March Break, visit the winter exhibit: "Wildlife Rescue" to learn all about endangered animals.
Royal Botanical Gardens is located at 680 Plains Road West, Burlington
Hiking trails (Wherever your heart takes you)
Conservationhalton.ca/hiking
Grab your hiking boots and bundle-up. Even in winter, you can enjoy many of our beautiful trails. Picturesque hiking trails can be found at popular locations such as Rattlesnake Point Conservation Area (7200 Appleby Line), Crawford Lake Conservation Area (3115 Conservation Road), and Hilton Falls (4985 Campbellville Road). Most parks have a selection of trails ranging from beginner to intermediate, although not all trails are maintained in winter months.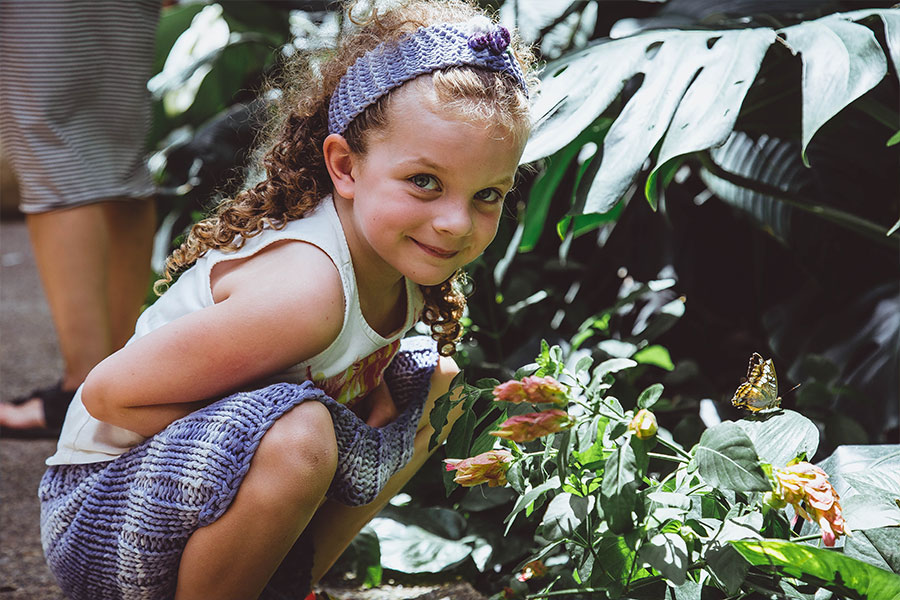 Cambridge Butterfly Conservatory
Cambridgebutterfly.com
Be in the centre of hundreds of butterflies as they fly around you at Cambridge's Butterfly Conservatory. The Conservatory has more than 1,000 different species of butterflies from all over the world and more than 100 varieties of tropical plants, waterfalls, Chinese painted quails, red-eared slider turtles, and more. The Conservatory also has the Chrysalis Café, perfect for a lunch stop without leaving the beauty of the facility.
The Cambridge Butterfly Conservatory is located at 2500 Kossuth Road, Cambridge
by Allie Murray