As homeowners know, spring is often the busiest season. The snow thaws and our gardens are exposed, glaringly in need of cleaning, trimming, and rejuvenation.
The winter can be hard on our trees as well. Knowing when and how to prune them is an essential part of their health, ensuring that they flourish and thrive. So, why is it one of the most neglected aspects of yard work? While many of us carefully trim our perennials and shrubs, the thought of overcutting and accidentally damaging a beautiful, hearty tree can feel intimidating. However, when armed with a few tips, tree pruning can be easily done and the results are worth it!
Why prune in late winter and early spring?
According to Mitchell Watt, plant supervisor at Sheridan Nurseries in Oakville, early spring is a great time to refresh overgrown shrubs and trees to help promote healthy new growth. "Pruning before the buds break leads to something we call 'optimum wound closure'," he says, "It allows the trees to heal from being cut before warmer weather sets in."
Another important reason to trim in early spring is that it allows pruners to assess the tree structure before the new buds emerge. That way you can clearly see where it is overgrown and in need of refreshing. It is also easier to identify any branches that may have sustained damage or disease over the long winter months.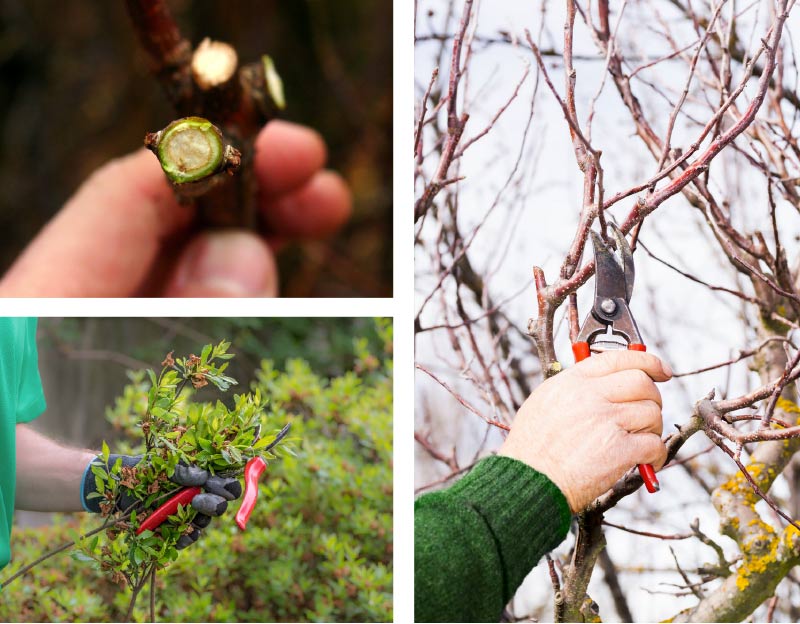 Flowering and deciduous trees
Flowering fruit trees and deciduous trees are best pruned in late winter and early spring before buds, leaves, or blossoms appear. Since trees store their energy in their root system, pruning in late winter or early spring (while the tree is considered "dormant"), encourages vigorous growth to the branches that are left once spring arrives. For fruit trees, this means better quality fruit and bountiful yield. Also, don't be afraid to trim aggressively! The harder the cutting, the greater the response to new growth will be.
If your tree is too large and you want to curb its growth, pruning after it has blossomed will help slow growth down and enable you to keep the tree to a more manageable size.
There is a small group of trees and shrubs that should not be trimmed in spring, including forsythia, lilac, magnolia, and hydrangeas. These types of plants develop their buds prior to spring and also grow buds on old wood. Trim these trees in the autumn.
Evergreens
Evergreen pruning differs slightly from other trees. Watt recommends pruning all evergreens — except pine — in early spring before any new growth starts. This means following the natural branching pattern of the tree to cut away any winter damage, as well as trimming dead foliage. This will help preserve the original shape of the tree.
With broadleaf evergreens like cedar and boxwood a process known as "selective pruning", or trimming one branch at a time, will give better long-term results than over trimming. Aesthetically, regular shearing will give evergreens a fuller, denser look over time.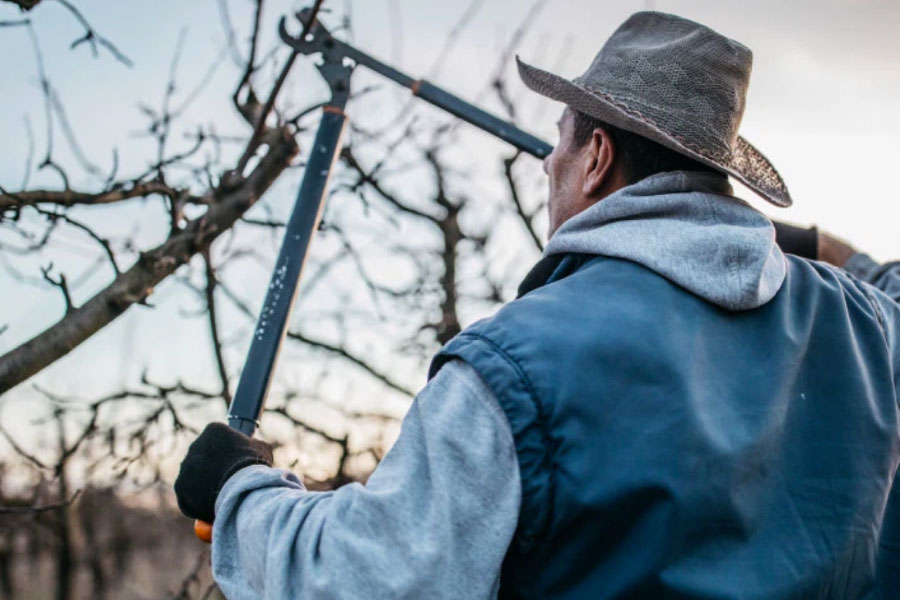 When to DIY and when to leave it to professionals 
With the correct tools, pruning and reshaping a tree is a simple DIY project. But, when should we call in professionals?
Jessica, from TERRA Greenhouses in Burlington, says that pruning for cosmetic reasons is almost always a do-it-yourself task. Another time to wield the shears is when small or medium trees begin to develop suckers at their base. Since suckers are closest to the root system where the tree stores its energy, they divert it from the main plant and focus it on themselves. "Over time, you'll start to lose the beauty of the original tree that you carefully chose and invested in," Jessica says.
The arborists at Davey Tree Experts in Burlington have a rule of thumb — if you have to work from any great height, call in a professional! They caution that the consequences of unskilled pruning aren't just aesthetic. The structural integrity of the tree can be compromised and turn it into a danger during storms, leaving it susceptible to lost branches or even uprooting.
Another reason to call in help is if the tree is showing signs of real sickness or disease that needs to be treated. An arborist can also help if it has been many years since your tree was pruned. They can give it a good reshaping and, with their guidance, homeowners can maintain it afterward.
by Kristen Psihogios
Local Links
Terra Green Houses
Terragreenhouses.com
Sheridan Nurseries
Sheridannurseries.com
Davey Tree
Daveytree.ca/burlington