The Burlington Downtown Business Improvement Area (BDBA) has launched a new Gift Card as part of their efforts to support participating small businesses in the downtown core.
The Burlington Downtown Gift Card is now available to buy online at burlingtondowntown.ca/gift-cards in $25, $50, $100 and $200 denominations.
"After a challenging 24 months for businesses in our community, now is the time for recovery and for our community to pull together and help us support our Downtown retailers, restaurants, salons and spas," said Brian Dean, Executive Director of BDBA, adding: "By purchasing the Burlington Downtown Gift Card, residents can show their commitment and support to our small business community. The Gift Card gives them access to a wide range of businesses including those that have been hardest hit by the pandemic, such as restaurants, spas and fitness providers. The Gift Card unlocks our downtown's products, experiences and services."
Dean went on to say, "In addition to consumers buying the Gift Card for family and friends, we'll also be working with corporate organizations in the city of Burlington and beyond, so they can offer the Burlington Downtown Gift Card as part of their employee and volunteer recognition programs whilst showing their support for small, local businesses."
One of the first restaurants to sign up to accept the new Burlington Downtown Gift Card is Joe Dog's Gasbar Grill. "The Gift Card will work to strengthen our community of business owners in Downtown Burlington. We are unique and do support each other so we signed up Joe Dog's to help make this community even stronger!" said Mike Coles, Owner of Joe Dogs.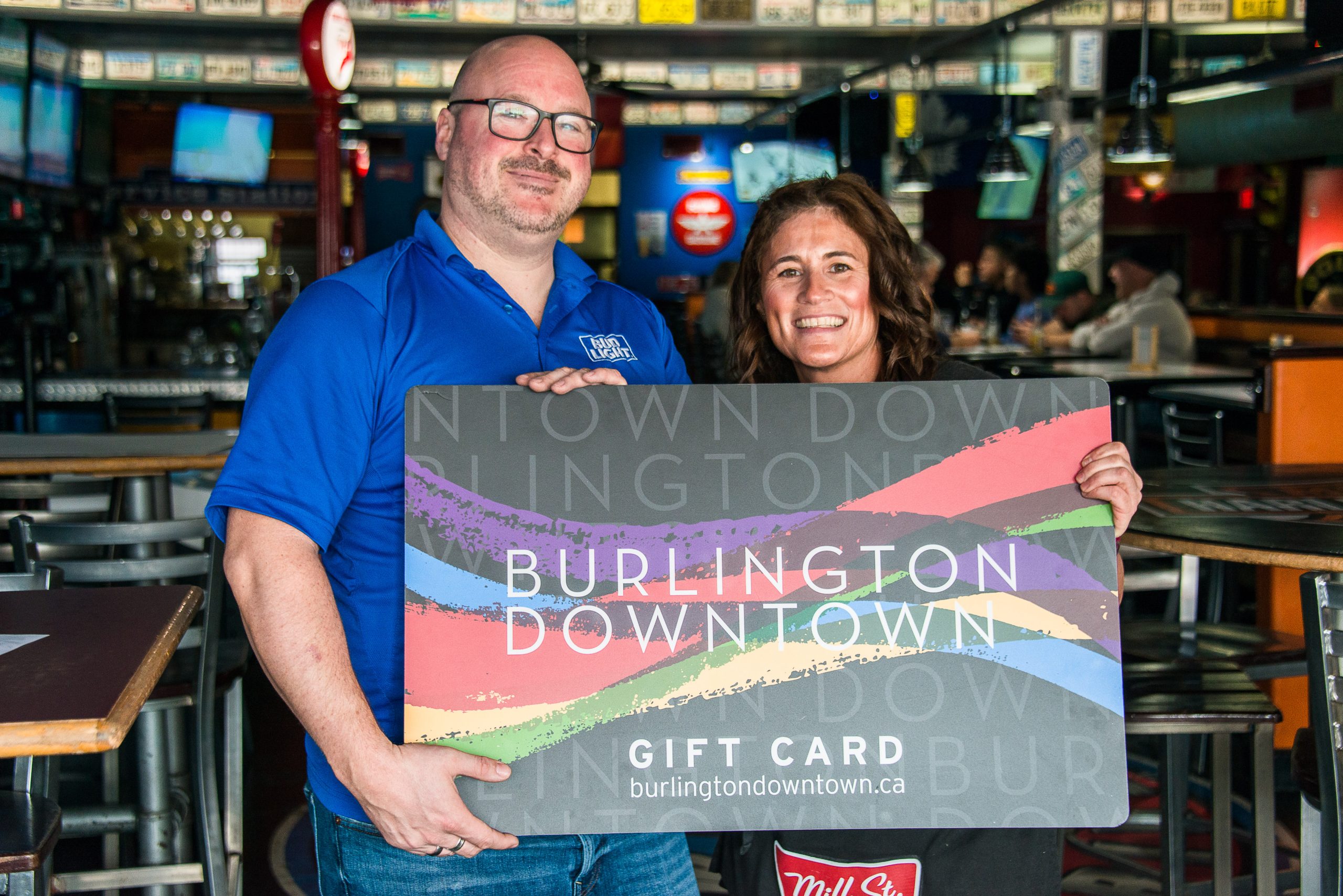 Local salon owner Liza Bouchard-Bain, from the Water's Edge Salon & Spa said: "The reason we have joined the Burlington Downtown Gift Card program is because Water's Edge is committed to our community. It makes a huge difference when people shop and experience locally. It means we can employ people locally, offer unique boutique items and services to the Greater Toronto Area and surrounding area, or give an experience to someone from out of town. Shopping local means community support and involvement. Shopping local keeps our city thriving!"
The technology for the Burlington Downtown Gift Card is provided by fintech Miconex in association with international payments technology solutions provider EML Payments. Miconex operates its Downtown Gift Card concept across Canada, the US, the UK and Ireland. The Burlington Downtown Gift Card is issued by PACE Savings & Credit Union Limited. Card funds are not insured by the Canada Deposit Insurance Corporation (CDIC) or any other government deposit insurer or agency.
A frequently updated list of participating businesses who will be accepting the Gift Card as a form of payment is also available on the BDBA website. Corporate order requests can be made to: giftcards@burlingtondowntown.ca