If you live for lattes, waking up to a steaming cup of local lavender tea might sound hard to swallow. Get past the lack of coffee, though, and you'll find that there's lots to love about only consuming foods that come from within a 100-mile radius of your home. "Is it possible, in a global age, in an age of fast food, to live off the land that surrounds us?" asked authors Alisa Smith and J.B. MacKinnon in their book, The 100-Mile Diet: A Year of Local Eating. If you're ready to shake up your habits, then the answer is a resounding, "yes!".
In Oakville and Burlington, we live in an area teeming with farms and food artisans. As Executive Chef Jason Bangerter of Langdon Hall puts it, "we have everything we need right here in Ontario to fulfill a healthy diet. Fish from our lakes, heritage pork, chicken … honey, salt, maple water, craft beers, canola oil. The list goes on and on." The problem is, we're also spoiled for choice — used to grabbing imported, packaged goods right and left off supermarket shelves. Yet, the key to embracing the 100-mile diet is forgoing imports in favour of everything local.

Any 100-mile-diet-meal should begin with a visit to a farm or shop specializing in local foods. From Organic Garage and Herridge's Farm Fresh Market in Oakville to Goodness Me! Natural Food Market and Farmer Jack's in Burlington, there are plenty to choose from. Choosing produce with a "Foodland Ontario" symbol and milk products with a "Dairy Farmers of Ontario" label is the easiest way to ensure you're purchasing local goods.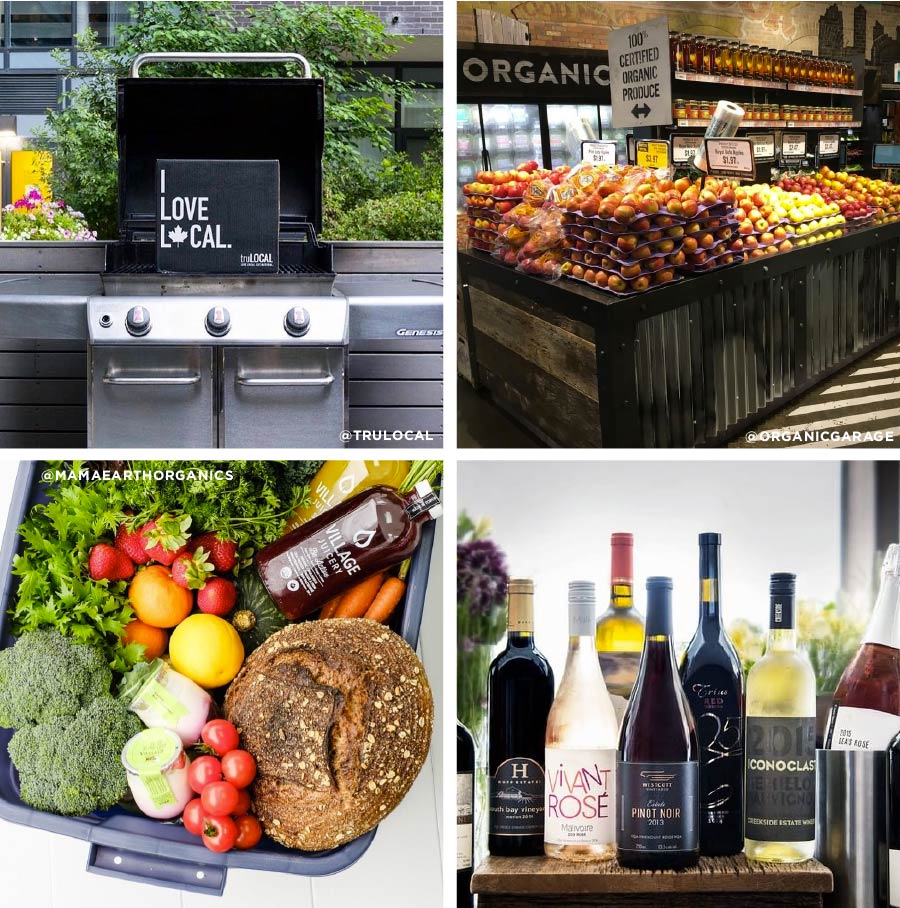 The hunt for quality Ontario meat ends in Oakville at Just An Olde Fashion Butchery and Florence Meats where myriad cuts of beef, poultry, and prepared foods await. Ernie's Meat Market and Denninger's in Burlington, are two more spots for meat, sausage, salami and more. Too tired to shop? Let a company like truLOCAL or MamaEarth Organics connect you to high-end meat and fish, produce, dairy, jams, and juices from nearby farms and suppliers.
Baked goods that truly fit the 100-mile definition require rolling up your sleeves after a trip to Arva Flour Mill, K2 Milling or another mill for locally-grown and processed flour. Relax the rules a little and you can enjoy breads and sweets from neighbourhood bakeries including Monastery Bakery & Deli.
Once the food is sorted, it's time to focus on drinks. Barolos are off limits, but Niagara's wineries offer tempting bottles in a variety of styles. Beyond that, local ciders from Pommies, Ironwood and more and craft beers are a perfect addition to any 100-mile menu. Many breweries, such as Goodlot Farmstead, use Ontario hops to make truly local suds. For stronger sipping, turn to Dixons, Last Straw, and other distillers making spirits exclusively from locally-grown grains.
With programs such as Feast On, you can eat locally even when eating out. Certified Feast On restaurants like Burlington's Spencer's at the Waterfront and Oakville's La Parisienne Creperie serve up Ontario's bounty on seasonal menus. Restaurants without the designation are worth searching out, too! Try Lettuce Love Café for delectable, plant-based meals brimming with fresh produce from close to home.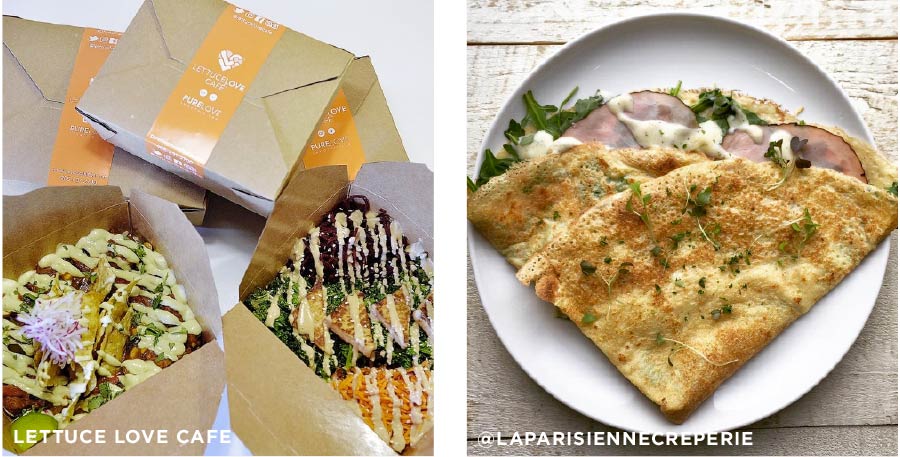 It takes a little effort but eating locally supports farmers and the community, delivers fresher, more nutritious meals to your table and is better for the planet. As Morris Gervais of Barrie Hill Farms says, "if you're choosing local food, you are truly voting with your food dollars." And if you just can't live without that cup of joe? Take baby steps toward a 100-mile diet; you'll be surprised where they take you.
by Christine Peddie
Local Links
Langdon Hall
Langdonhall.ca
Organic Garage
Organicgarage.com
Herridge's Farm Fresh Market
Herridgesfarmersmarket.ca
Goodness Me!
Goodnessme.ca
Farmer Jack's
Farmerjacksmarket.com
Foodland Ontario
Ontario.ca/foodland
Dairy Farmers of Ontario
Milk.org
Just An Olde Fashion Butchery
Just-an-Olde-Fashion-Butchery
Florence Meats
Florencemeats.com
Ernie's Meat Market
Erniesmeatmarket.ca
Denninger's
Denningers.com
truLOCAL
Trulocal.ca
MamaEarth Organics
Mamaearth.ca
Arva Flour Mill
Arvaflourmill.com
K2 Milling
K2milling.com
Pommies
Pommies.com
Ironwood Cider House
Ironwoodicder.ca
Goodlot Farmstead
Goodlot.beer
Dixons
Dixonsdistilledspirits.com
Last Straw Distillery
Madebyhand.laststrawdistillery.com
Feast On
Ontarioculinary.com
Spencer's at the Waterfront
Spencers.ca
La Parisienne Creperie
Laparisiennecreperie.com
Lettuce Love Café
Lettucelovecafe.com
Barrie Hill Farms
Barriehillfarms.com