I remember the day I dropped my oldest son off at daycare for the first time. There was a pit in my stomach. It felt like I was handing my heart over to a stranger while I went off to make money for the man. The entire experience was daunting. My maternity leave was ending and as a first-time mom, I had no idea where to start when it came to finding care for my son. There was Montessori school, daycare, pre-school, nursery school, and homecare options. I remember scouring local mommy forums for advice and guidance. But the truth is, what may work for one family or child, won't always work for another.
The great news is that Oakville and Burlington have wonderful options when it comes to daycare, preschool, and infant care.
Ministry of Education Licensed Nursey School/ Preschool
If your child only needs half-day care, you'll want to explore nursery school/preschool (the terms are used interchangeably).
Typically, children anywhere from age 2.5 to five years can attend preschool. Some schools, however, will accept children as young as 18 months. Programming is built on play-based learning, giving children the opportunity to learn and experience the world through play.
Laurien Tremblay, a registered early childhood educator and executive director of Bronte Harbour Nursery School, says all ministry licensed preschools and daycares base their teaching philosophy on the document How Does Learning Happen? Ontario's Pedagogy for the Early Years. The guide supports children in exploration, as they ask big questions, try new ideas and learn together.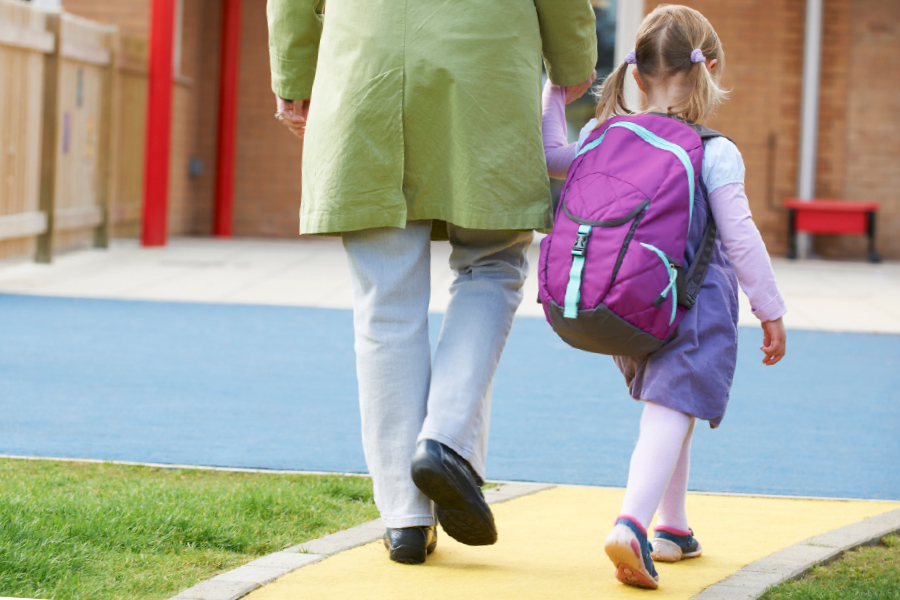 In addition to strengthening socialization skills – how to compromise, be respectful of others, and problem-solve, preschool provides a place where your child can gain a sense of self, explore, play with their peers, and build confidence.
While fee structures may differ from centre to centre, classroom sizes and student to teacher ratios are regulated by the Childcare and Early Years Act, 2014:

Ministry of Education Licensed Daycare
Daycare centres follow a similar structure to preschool, however they offer full-day programming for infants to age five. Like nursery schools, daycares are licensed through the Ministry of Education, but unlike half-day programs, full-day centres are required to have a kitchen space for meal prep and a space for nap-time.
While fee structures may differ from centre to centre, classroom sizes and student to teacher ratios are regulated by the Childcare and Early Years Act, 2014.
In addition, 5-day enrollment isn't always required. Many centres offer
2, 3, and 5-day enrollment.
With both half-day and full day-care following the same teaching philosophy, centres generally find that parents base their decisions on how much care they need versus what type of learning is being supported.

Montessori School
Montessori programs, which follow the philosophy of founder Maria Montessori, attract many families and inspire many educators. The schools, which are private, are not regulated, licensed, or accredited by the Ministry of Education and therefore can challenge provincial curriculum officials.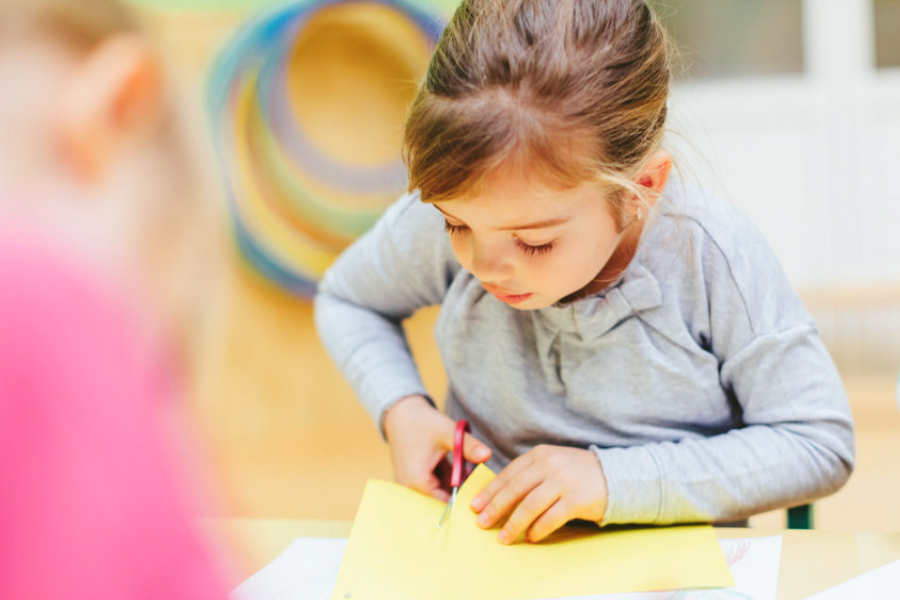 The system is based on independent learning, on students' interaction with their surroundings, and the opportunity for students to pursue ideas and subjects that interest them for long, uninterrupted blocks of time. Classrooms are usually larger in size and are also multi-aged, providing a family-like setting where learning can take place naturally: infant (ages 0 to 3), preschool (ages 3 to 6), lower and upper elementary (ages 6 to 9 and 9 to 12), and middle school (ages 12 to 14).
The Canadian Council of Montessori Administrators sets standards to protect the Montessori name by preserving the Montessori philosophy of education.
Montessori tuition is usually costlier than attending a Ministry run facility. Many schools offer needs-based financial aid but families would not qualify for the Ontario Childcare Subsidy program.
Like nursery school and daycare, many Montessori schools offer flexibility with enrollment.
Montessori schools follow their own set of standards for pre-school classroom sizes and fees.
Waldorf School
Waldorf education is based on the educational philosophy of Rudolf Steiner, the founder of Anthroposophy. Its teaching strives to develop children's intellectual, artistic, and practical skills in an integrated and holistic manner. The cultivation of imagination and creativity is a central focus.
Waldorf preschools employ a regular daily routine that includes free play, artistic work (e.g. drawing, painting or modeling), circle time (songs, games, and stories), and practical tasks (e.g. cooking, cleaning, and gardening), with rhythmic variations. Periods of outdoor recess are also usually included. The classroom is intended to resemble a home, with tools and toys usually sourced from simple, natural materials that lend themselves to imaginative play.
Waldorf schools follow their own set of standards for pre-school classroom sizes and fees.
All in all, child experts agree: Attending a high-quality program prepares kids for kindergarten and beyond. Exposing children to school in earlier years can help them make an easier transition into kindergarten. It's a great opportunity to get kids off on the right foot. Whether you choose Waldorf, Montessori, preschool or daycare, each program offers a unique set of building blocks to help your child grow, learn, and thrive – and ultimately have fun while doing it.
by Anneliese Lawton