Celebrating its 40th year, Canada's largest free music festival known as the Sound of Music is famous for its long list of local and internationally renowned musicians as well as its "something for everyone" musical assortment.
Generating more than $12 million in economic activity and drawing more than 200,000 people, there are reasons why the festival has become so popular.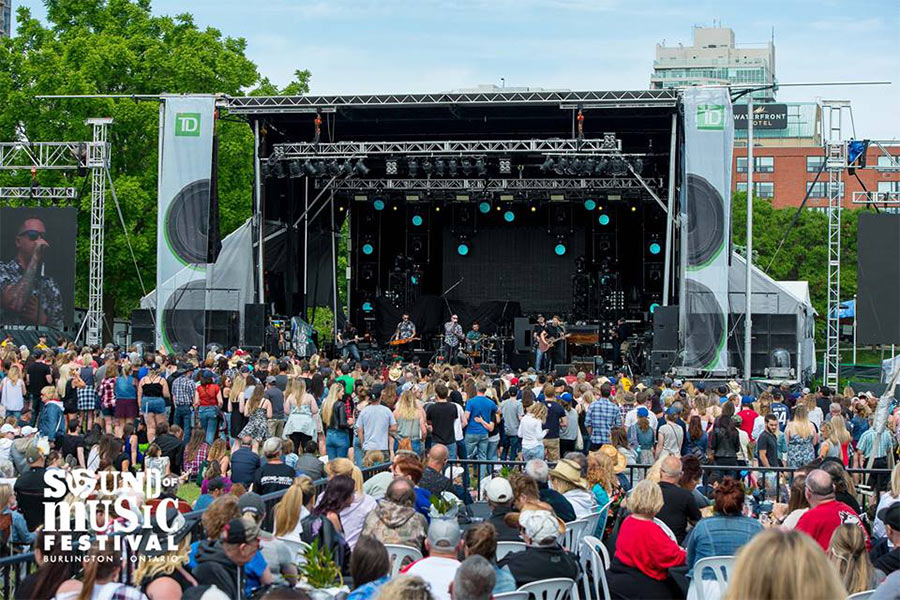 This year the festival will run from June 8th to the 16th – and once again, there is no shortage of great entertainment. You will be able to enjoy the country sounds of Terri Clarke, who has toured internationally and sold more than five million albums; the classic folk-rock style of the Skydivers; and the Toronto band Goodnight, Sunrise who describe themselves as an "indie-rock-and-roll-super-fun-dance-party band."
Other musical acts include Black Mountain Whiskey Rebellion, as well as David Wilcox and The Spoons, a Burlington band who formed in 1979 and became popular with their hit song Nova Heart. The international lineup includes the British rock band Bush who play alternative rock, post-grunge and grunge.
They will join Headstones and other bands on Saturday, June 8th for the ticketed kick-off show.
The Sound of Music is held in Spencer Smith Park and also includes a carnival, vendors, and children's villages. On June 15th at 1 p.m., there will be a Grande Festival Parade that includes marching bands from across Canada and the United States, plus floats and performers. It will begin at Central Park and end at Central High School.
The festival's success depends on a small staff and hundreds of volunteers.
For more information on getting involved and full details of the
line-up for this year, go to the festival website at soundofmusic.ca
by Denise Davy