…
Can you tell us a bit about Oakville Home Leisure?
We specialize in patio furniture, hot tubs, water care and billiards. We're proud to be celebrating 20 years in business this year.
What's your favourite part about the business?
We have a lot of loyal customers. Many have been coming to us for the past 20 years. They come, and they see the same faces, and they really trust us. Our customers see the vested interest that we have in what we do.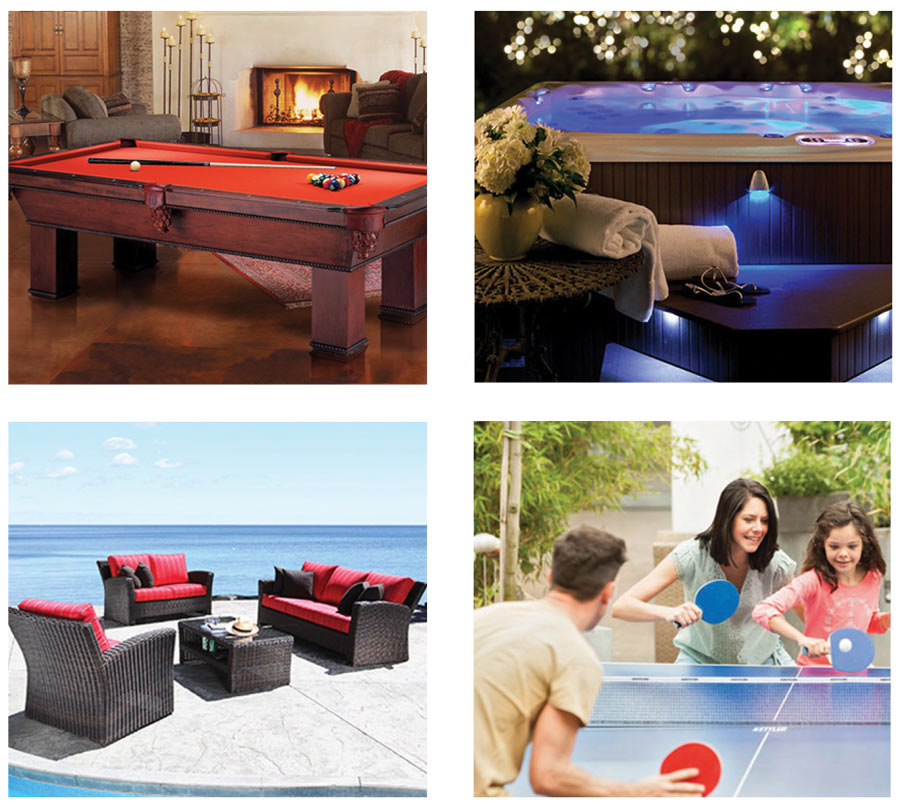 In the age of digital retail, what's your secret to keeping customers coming back?
We're not too big and we're dedicated to making things better for people. Customers appreciate the time that we take with them and the fact that we know them. Although the retail experience has changed with the ease of online shopping, there's a loyalty that can't be beat in having a brick and mortar store, and it's that face-to-face connection that makes Oakville Home Leisure so special.
What's your mission at Oakville Home Leisure?
We all work too much. People are working 50-hour weeks, their kids have extra curricular activities, there's no time or money to drive to a cottage every Friday. People are looking for a vacation at home. People want to relax at home and have a backyard that is a paradise. In today's digital age, it's also hard to connect as a family and offering those moments where families can disconnect, spend time together at home, and really have fun is where the team at Oakville Home Leisure's passion lies.
Oakville Home Leisure
1318 Speers Road, Oakville | 1-866-960-9109 | oakvillehomeleisure.ca