Farm to table, earth to table, garden to table, farm to fork – it's a movement that is rapidly becoming mainstream in the food world. As Fraser Macfarlane, a locavore himself, from Quatrefoil Restaurant in Dundas says: "most high-quality chefs are moving towards using local farmers exclusively where possible." At the RBG (Royal Botanical Gardens in Burlington) the chefs have been striving towards a farm to table philosophy for more than 5 years.
There are many reasons for the movement taking off. Quality is naturally the driver. "When we first opened, there was a knock on the door and a local farmer showed up with fresh strawberries that had just been picked that day – they had never even been refrigerated," says Fraser. Quality is so much higher but so is freshness. Shelf life is also longer and then there is the provenance of knowing exactly where your produce is from and the integrity that brings. You actually know the farmer that grew your goods.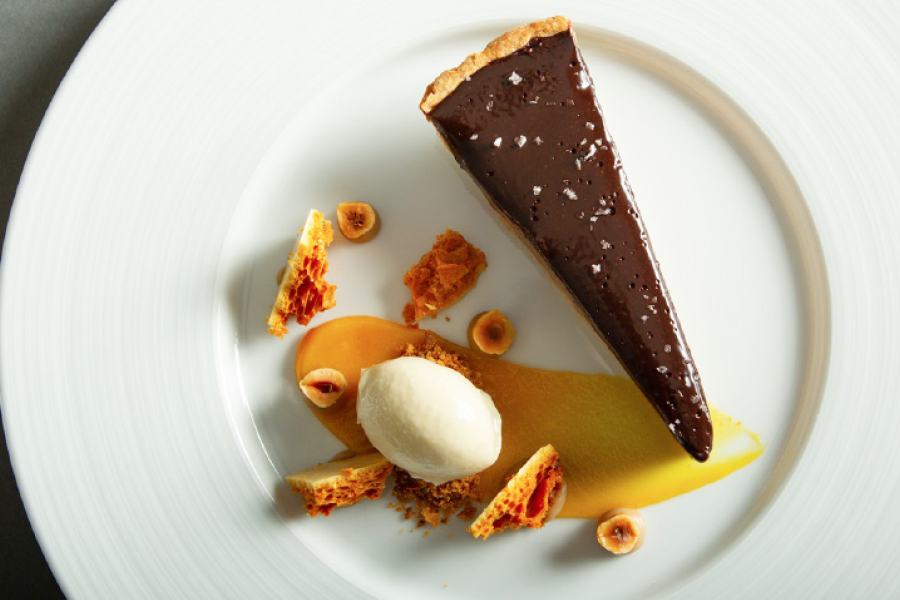 Chef Peter Mancini from RBG includes the environment, nutrition, and flavour as the main reasons. "The shorter the distance the product travels, the lower the impact it has on the environment. Serving local products means that the food is at the peak of freshness, nutritional value, and flavour when it arrives in front of our guests."
Environmentally, the huge upside is also that the produce arrives without any packaging. It is delivered in large stackable plastic crates which are returned to the farmer for reuse once empty. No cardboard. No disposable plastic.
At Cucci in Oakville, ingredients are selected from local farmers and blended with fresh Italian sensibilities to create modern Italian cuisine. While, low-ley farm to table restaurant Wundeba in Burlington prepares scrumptious dishes with all organic and/or local ingredients. For these restaurants, price is not really a driver as the products are marginally more expensive than using a produce company, but there is great pleasure in knowing the product is locally and sustainably sourced and everything is done by the farmers themselves.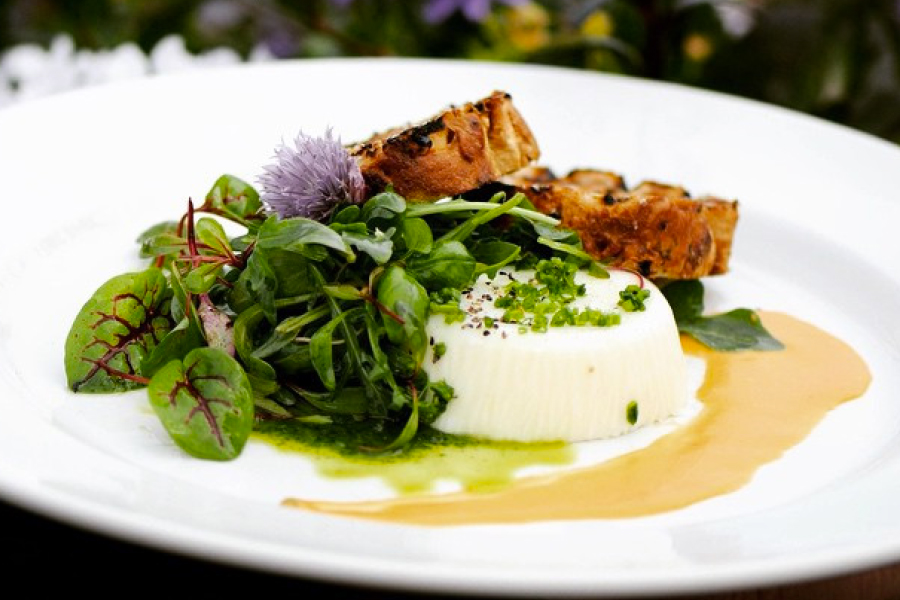 When evaluating farms as potential suppliers, restaurateurs visit farms and look at things like organization and cleanliness, as well as continuity of supply. You can't put something on your menu for the season if the farmer cannot guarantee supply.
When dealing with small farmers, the possibility of exotic products opens up. Fraser is very impressed with the quality of game birds that he can get from Carol Precious of Chassagne Farm. Her squab is outstanding, not to mention the quail, pheasant and Cornish hen. The eggs are free-run and super fresh and even the honey (often with the natural comb) is wild and unpasteurized.
Some restaurants have enough demand that they have farmers grow exclusively for them, some even have their own kitchen gardens like the Veggie Village at the RBG. Another offshoot of the farm-to-table movement is people who forage the land. Pat Coswick from Babalink Farm off Highway 5 forages what grows on her farm and supplies it to restaurants. She manages to find interesting mushrooms like chicken legs and lobster mushrooms, and even wild greens like wood sorrel.
It's a style of eating that is growing in momentum. Always be sure to ask where the products are sourced from to join the revolution.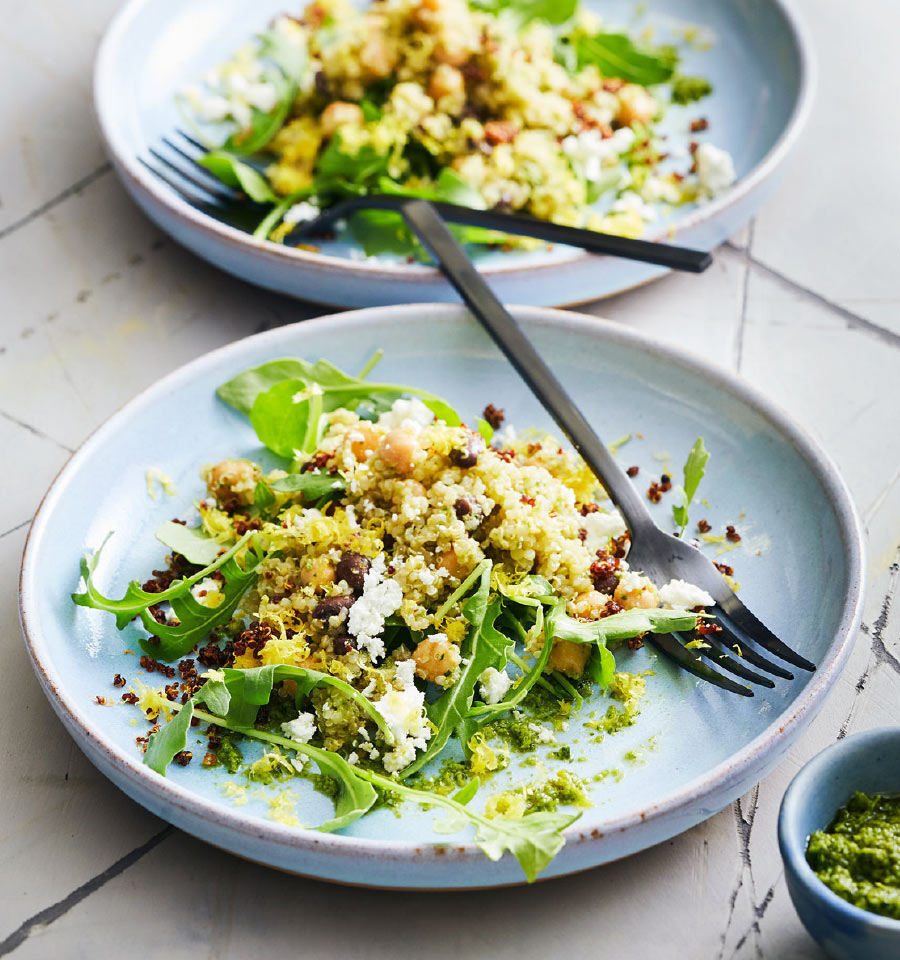 Here are some other farm to table restaurants in the area worth a taste:
Earth to Table Bread Bar in Hamilton and Guelph (they also have a cookbook: Earth to Table Every Day by Jeff Crump and Bettina Schormann).
Community Restaurant on Kerr Street in Oakville serves plant-based dishes and is currently sourcing products as locally as possible.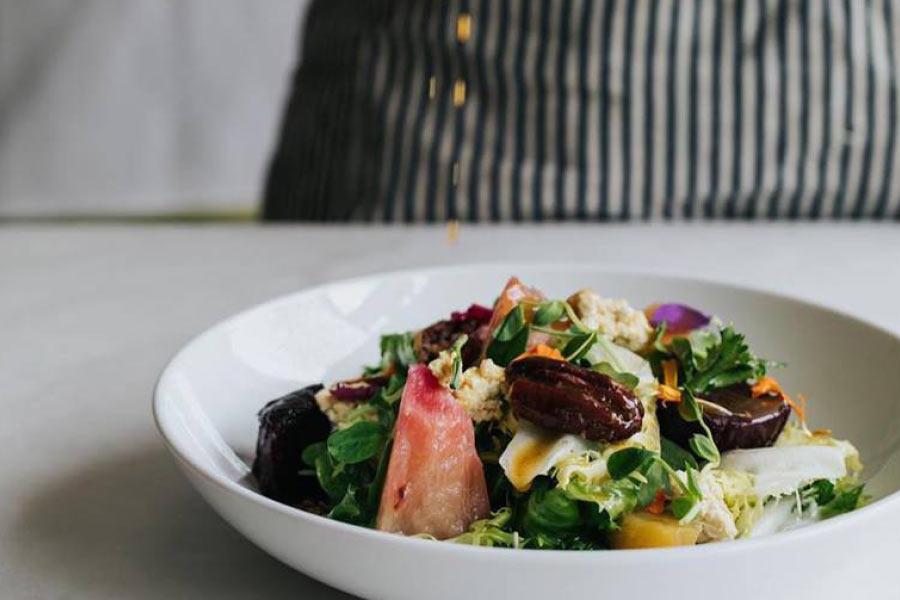 Spencer's at the Waterfront in Burlington. Whether it's mouth-watering steak from their butcher, sustainably sourced seafood or freshly harvested produce from their farm, each ingredient is transformed into something delightfully delicious.
Kamoosh Bistro in Waterdown sources meat from local butchers and fresh produce from Ontario farms.
by Jenny Ratcliffe-Wright
Local Links
Quatrefoil Restaurant, Dundas
Quatrefoilrestaurant.com
Greenhouse Café, Burlington
RBG.ca/dine
Chassagne Farm, Puslinch
Chassagne.ca
Babalink Farm, Flamborough
Babalinkfarm.ca
Earth to Table Bread Bar, Hamilton
Breadbar.ca
Kamoosh Bistro, Waterdown
Kamooshbistro.com
Community Restaurant, Oakville
Communityresto.com
Spencer's at the Waterfront, Burlington
Spencers.ca
Piazza Bistro, Oakville
Piazzabistro.ca
Cucci, Oakville
Cucci.ca
Wundeba, Burlington
Wundeba.ca