The hot, hot summer sun has finally arrived, and there's no better way to beat the heat than to plunge into one of our community pools. While indoor pools serve us all year long, outdoor pools are a special treat we can only enjoy for a few months out of the year – and there's one in particular creating some hype this summer.
First open in 1963, Nelson Pool, located on New Street between Appleby Line and Walkers Line has been a family favourite for decades. However in 2015, after endless dives and cannonballs, the pool was deemed unsafe by a structural engineer and closed for public use.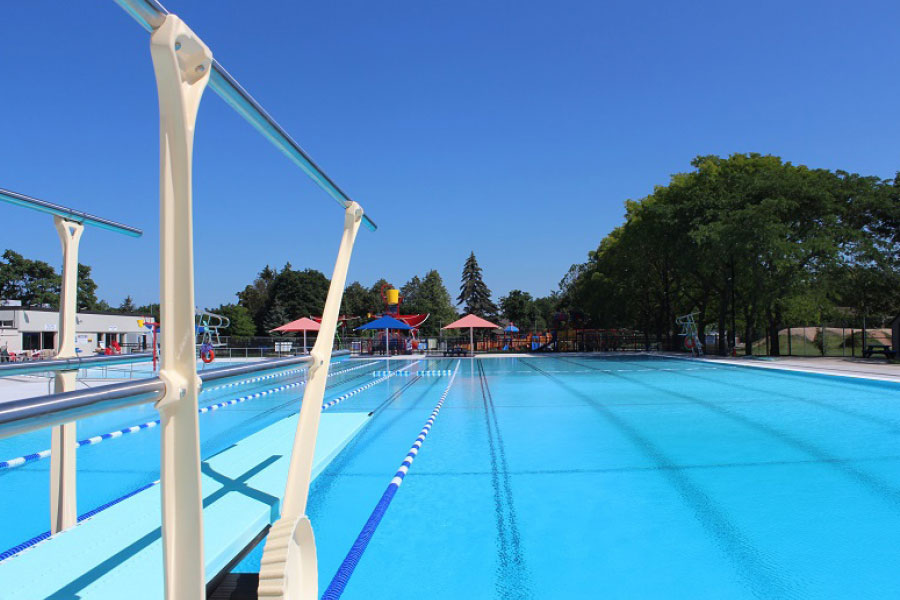 With tremendous support from the community, City Council approved a plan to complete an extensive two-year renovation on the pool and surrounding area. The finished product reopened for the 2017 summer season, impressing crowds and welcoming all skill levels and abilities.
The new pool – which cost $4.9 million – is a 50-metre heated outdoor pool with eight lanes and a beach-entry leisure pool. But that's not all.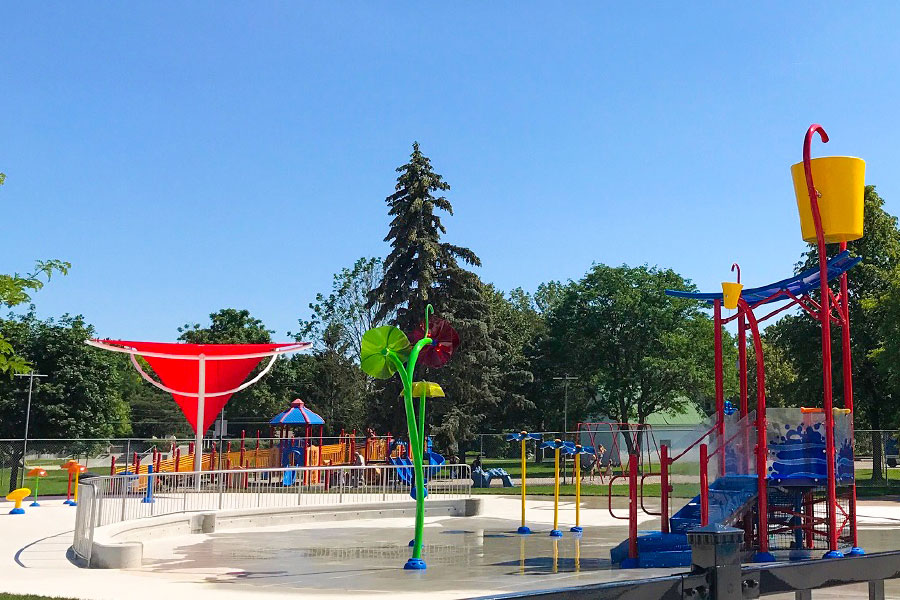 If you think you have what it takes, you can brave the climbing wall feature in the deep-end, or jump in off one of the two 1-metre diving boards. For those who prefer a leisurely swim, there's a large shallow end to enjoy playtime with family and friends. The pool itself is perfect for all ages from infant to adult and unlike many pools, is completely accessible with a ramp, beach entry, or ladders to enter the pool.
Then there's the new splash pad. Take a run through the small animal spray features or get soaked while standing under the giant tipping bucket. The park was designed to engage children of all ages and is the perfect summer day getaway if you're in need of a little staycation.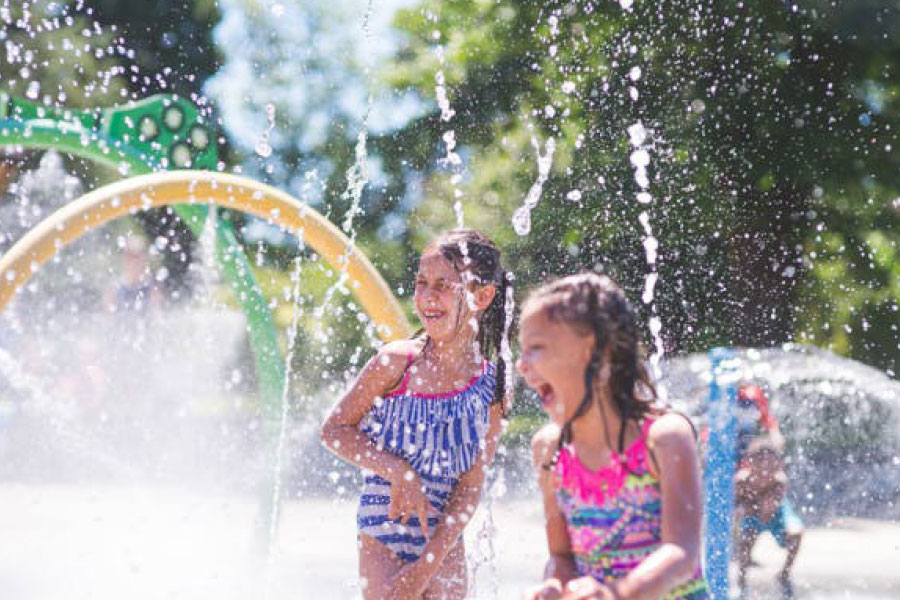 This treasured community gathering place provides a great opportunity for residents to get outdoors, play, and stay cool all summer long. With a dry children's park, community change room, deck chairs, and picnic tables, you can pack a lunch and expect to spend a full day splashing around and having fun.
Drop-in recreation swim costs $4.40 for youth to 60+, but if you plan on swimming all summer long, it might be worth purchasing a summer swim pass for $32.40 – granting you access to all of the City's pools.
Visit www.burlington.ca/en/live-and-play/Swimming.asp for swim times and more information.
Come on in, the water's great!
by Anneliese Lawton