Barbeque, it's about as summer as summer gets. As soon as the weather starts warming up, we head to the grill. It becomes a weekend pastime – throwing on a thick patty or a juicy sausage, calling over a few friends, and sitting around the backyard patio. But there's more to the grill than meats the eye – we can't forget our sides. No summer picnic or barbeque is complete without those side staples: a Mediterranean pasta salad, maybe some grilled veg, and we certainly can't forget the always crunchy and delicious sweet summer corn.
Driving down the highway on a warm summer day, the cornfields can't be missed. Rows upon rows of silky green stocks. From pick-your-own to roadside stands, corn husks are ready to be picked and enjoyed from August through to October.
At Andrew's Scenic Acres in Milton, visitors can take a wagon ride out to the cornfield where you're welcome to pick your own corn. Wanting only the best of the bunch, you'll want to look for bright green and moist husks – this means they're fully ripe and sweet! The silk should be stiff, dark, and moist. If you're not confident in picking your own, you can stop by Andrew's farm market and find fresh, ready-picked produce depending on season and availability. While you're there, you must stop by their flower gardens lined with sunflowers, dahlias, and gladioli – they make the perfect Instagram backdrop.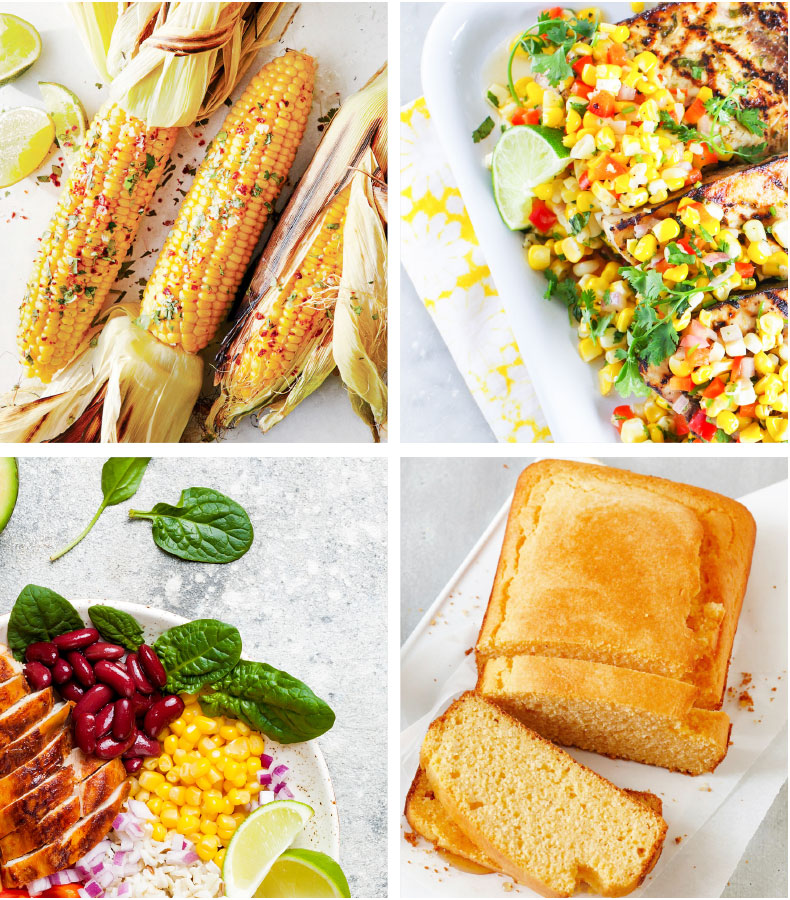 Now, let's not forget about the incredible farmers' markets we have right here in our own backyard. Aldershot Farmers' Market, Burlington Mall Farmers' Market, OTMH Farmer's Market, and Oakville Civitan Farmers' Market, and Oakville Place Farmers' Market welcome vendors that carry a wide variety of locally grown and fresh produce. If you're not able to make it directly to the farm to pick your own, this is an opportunity for the farm to come to you. Here you will find the freshest food available, and you will be supporting your local farmers! Be sure to keep your corn moist, and pack a cooler for the trip home from the farm or market.
The best part about getting this delicious treat home? Eating it. There are endless ways to prepare sweet summer corn. Barbeque or boil the corn and serve it with butter and a touch of salt, make it into corn relish, use it in salads, or bake your own corn bread. These tender, succulent, little nibs burst in your mouth the moment you bite in.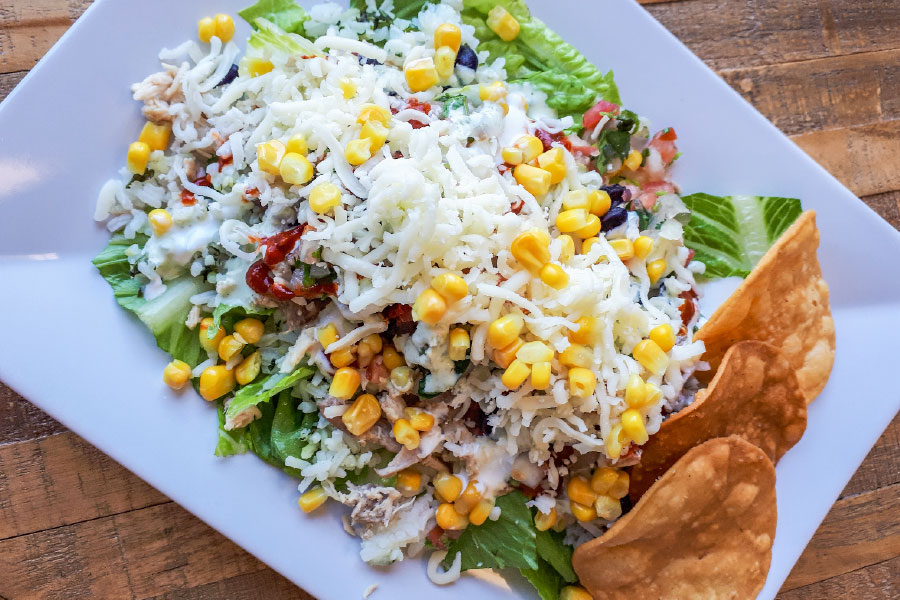 Familia Fine Foods in Burlington knows a thing or two when it comes to incorporating corn into unique and vibrant dishes. Corn is a staple in Latin Cuisine, and Familia uses Ontario sweet corn in a variety of ways. Their arepas are a popular foundation for Latin American dishes. A typical Colombian type of cornmeal tortilla, they can be used for every occasion…add meat, tuna, shredded chicken, stuff with vegetables or use as a pizza crust. You can even pick up their corn meal flour and make your own arepas at home (recipe at looklocalmagazine.com)! While their arepas are scrumptious, Familia's corn cakes are the essence of summer. Between salty and sweet, this family recipe delivers and goes well with everything – enjoy them for breakfast, as a snack, or a side.
Wherever you're dining this summer, be it a backyard barbeque or one of our fabulous local restaurants, be sure to bite into to this sweet summer treat. Ontario sweet corn will inspire you to peel away the husk and discover sweet gold.
by Melinda Paletta
Melinda Paletta is a food writer, gourmet epicure, host of her food show DA EATS TV, and she is always ready for a culinary adventure. www.dabutchersdaughter.ca
Pick Your Own
Andrew's Scenic Acres (Milton)
Andrewsscenicacres.com
Snyder's Sweet Corn (Haldimand)
Snyderscorn.ca
Murphy's Country Produce (Binbrook)
Murphyscountryproduce.com
Road Side Market
Allison's Farm Market (Georgetown)
Allisonsfarmmarket.com
Farmers' Markets
Burlington Mall Farmers' Market
Burlingtonmallfarmersmarket.com
Oakville Civitan Farmers' Market
Oakvillecivitan.ca/market
Oakville Place Farmers' Market
Oakvilleplacefarmersmarket.yolasite.com