Mention early mornings and everyone gets the jitters. When you're trying to get a busy family out the door – and on time – breakfast often is the last thing you think about. School bags, briefcases, sports bags, school lunches, and now they want breakfast too? Folks, believe it or not, it is possible to achieve a healthy nutritious breakfast. Here are a few ideas to gain superhero status in your family.
The key to success is to start breakfast preparation the night before. Alleviating most of the morning pressure is what makes a healthy grab-and-go breakfast suddenly possible. Make-ahead breakfast cookies are a way to ensure the most important meal of the day is consumed willingly. Many recipes are gluten-free, and can also be vegan or refined sugar-free. They are also freezer-friendly. Adding chia seeds and hemp hearts will provide omega 3, fibre, antioxidants, and protein. Protein powder can be added to give an extra boost of energy and leave you feeling full for longer. Play around with flavours like carrot cake or chocolate peanut butter. No one will resist your temptations or realize you've tricked them into a healthy start.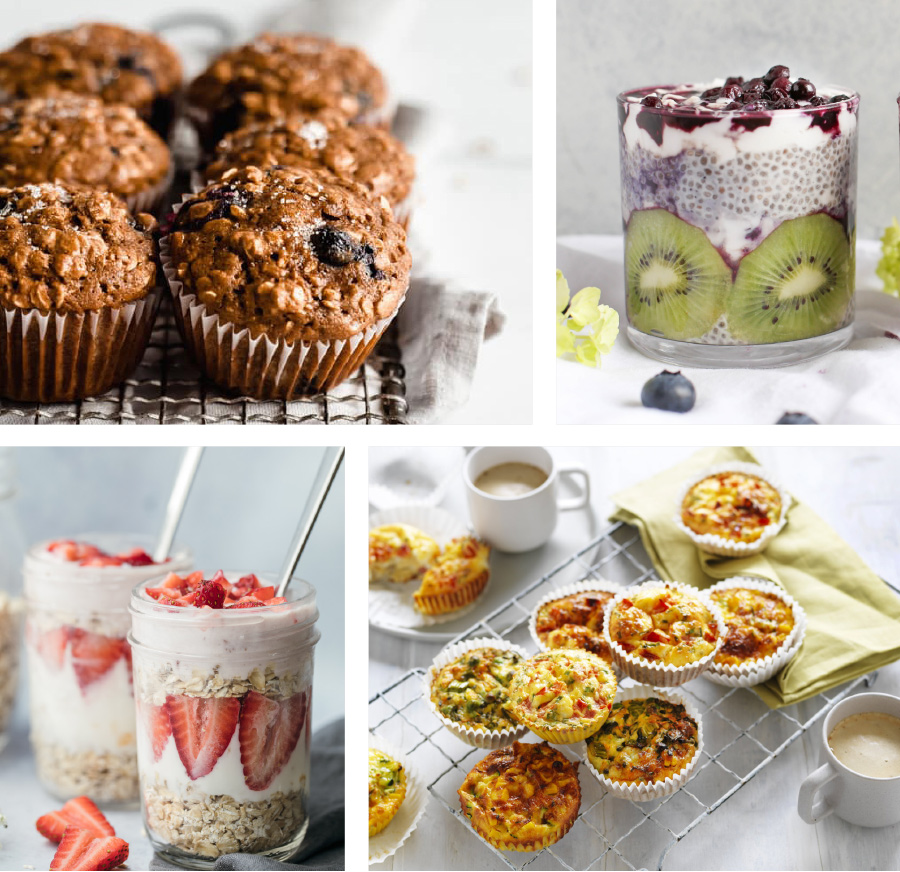 Yoghurt and fruit cups can be prepared and layered in a glass jar the night before. Add some granola or seed mix to create interest and texture. The jar can be washed and reused, making it great for the environment and cost-effective, too. Layer fresh seasonal fruit with Greek yoghurt or even make your own compote from fruit that is ripening faster than you can eat it.
Egg muffins (also called mini frittatas) are a high-protein, easy to eat breakfast. They can be made the night before and stored in the fridge for the next few days. Beat eggs with any flavour of your choice: cheese, spinach, peppers, bacon, or mushrooms and bake in deep muffin cups until they are set. Super quick and so nutritious you won't even be hungry by lunchtime.
Healthy granola bars can come in any flavour with additions of nuts, seeds, or protein to make you feel more satisfied. They can provide a great breakfast and can also be used for school lunches. Freezer breakfast sandwiches are another great solution and can be pre-made and grabbed as you rush out of the door. Once you've perfected the breakfast sandwich, switch it up with frozen breakfast quesadillas, filled with scrambled eggs, black beans, corn, and cheese.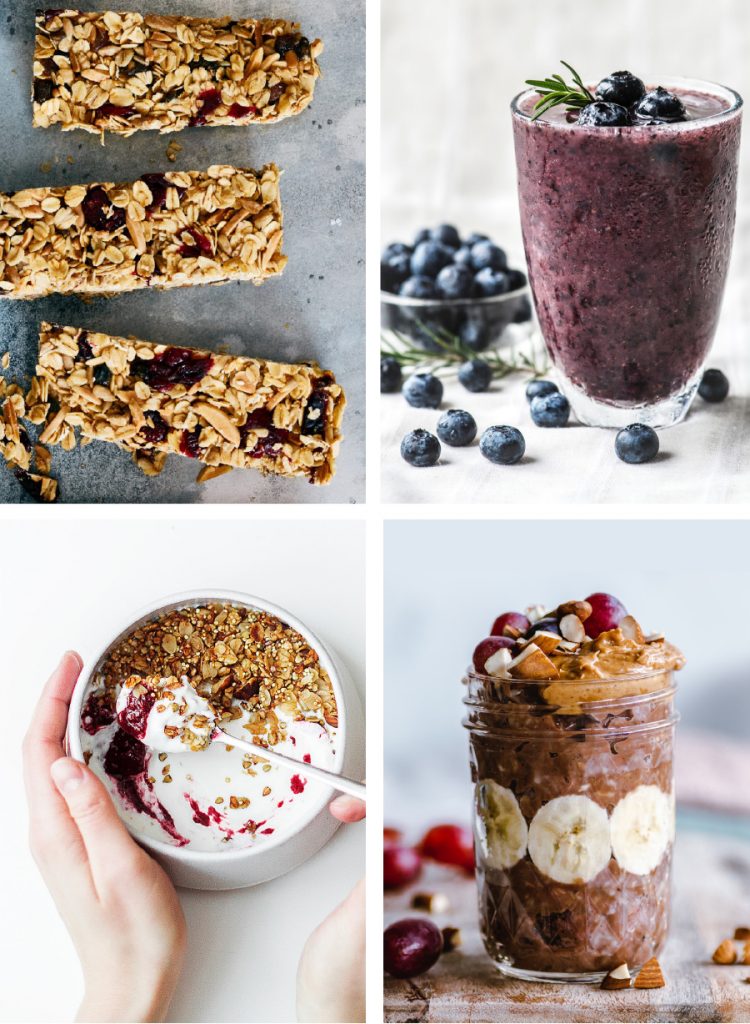 A family favourite is peanut butter and banana overnight oats. It's vegan and gluten-free and can be pumped up to superfood status by adding chia seeds. Pop it into reusable glass jars and you've got a budget-friendly, healthy, enviro-friendly meal.
Smoothies are another easy choice and the flavour possibilities are endless. Green Press (greenpress.ca) in Oakville and Bodhi Bar (bodhibar.ca) in Burlington produce freshly pressed organic juices and shots (such as ginger or turmeric) and will deliver to your home. With blends including kale, spinach, cucumber, celery, green apple, parsley, ginger, and lemon,it's a great way to load yourself and the kids up with antioxidants and vitamins A, C, E, and K.
For other busy homes, Savor Living (savorliving.ca) in Oakville produces healthy breakfasts delivered to your door. You can order a la carte or sign up for a meal plan. All their food is vegan (and delicious). Try any of their jars or waffles, you can't go wrong.
A little organization and preparation the night before will ensure you and your family eat a full balanced breakfast, leaving you ready to take on the day.
by Jenny Ratcliffe-Wright