There's a feeling of joy that comes when you step into Familia Fine Foods. From the warm smile Juliana Berrio flashes when you walk through the door to the rustic décor and Columbian charm, the space alights your senses. It all seems so organic – the welcome, the food, the atmosphere – and that's because owners Luis Velasquez and Juliana Berrio inject their culture and love of family into every aspect of their home away from home.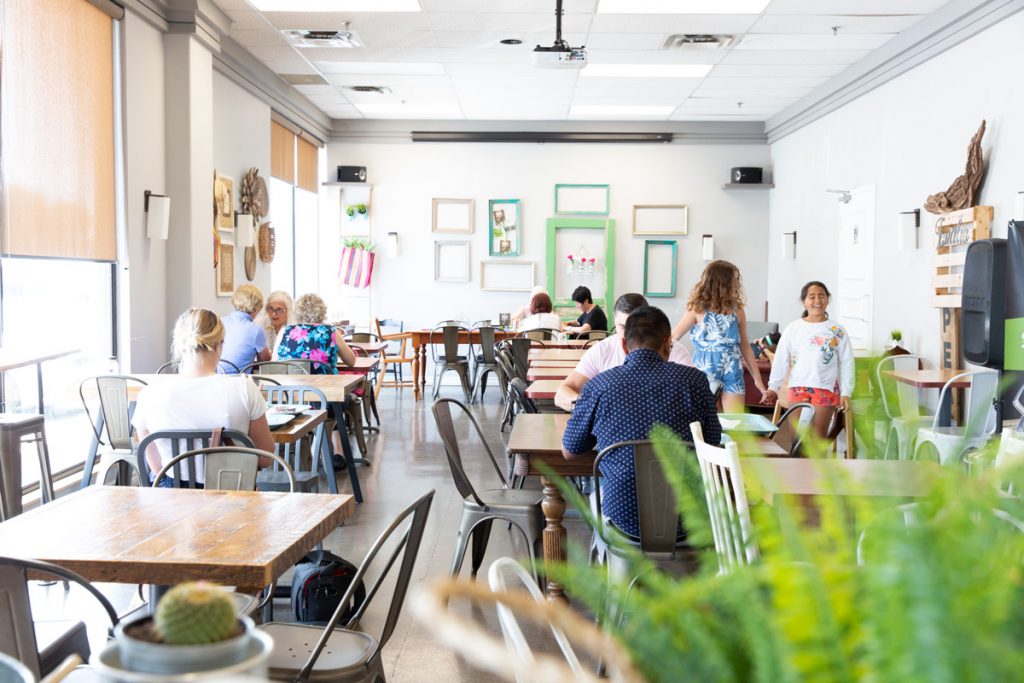 When Luis and Juliana were working long hours in the corporate world, they had an epiphany – that life is short and doing something fulfilling is more important. So, in 2014 they walked away from their careers in finance and not-for-profit work to start Familia Fine Foods, and it was the best decision they ever made.
The restaurant's foundation was built on their love of family and their love of food. With two young daughters themselves, Juliana and Luis understand the convenience of having a wholesome, homemade, ready-to-eat meal on your table. Giving families priceless time to make memories with their kids. But it's not just families that love Familia. Weekday lunch draws a crowd. From a regular tennis group with a weekly reservation to entrepreneurs grabbing a fresh bite to eat – you'll find all walks of life indulging in Familia's classic Latin menu…with a twist.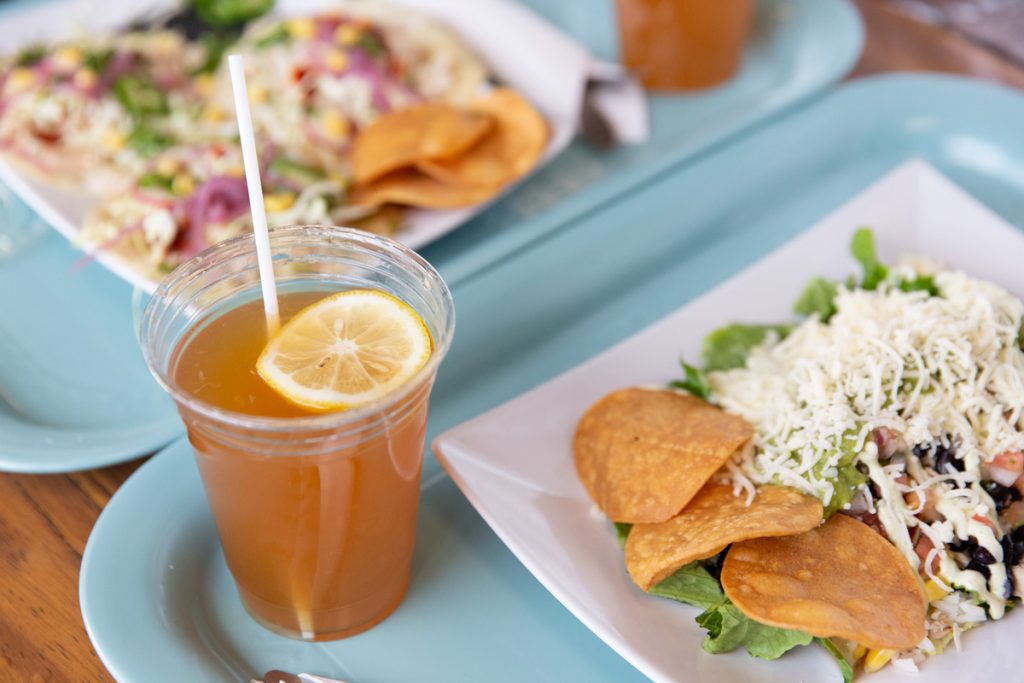 While Juliana runs the front of the house and manages catering orders, her husband, Luis, is behind the counter preparing favourites – and everything is made fresh in house.
Our meal began with their in-house iced tea, made with natural cane sugar. It was subtle and refreshing and the perfect pairing to the meal. We immediately dug into our tacos – a special every Tuesday. The taco shell was soft and fresh, adorned with chicken, guacamole, pico de gallo, sour cream, and feta cheese. This symphony of flavours worked flawlessly together and satisfied our pallets on every level.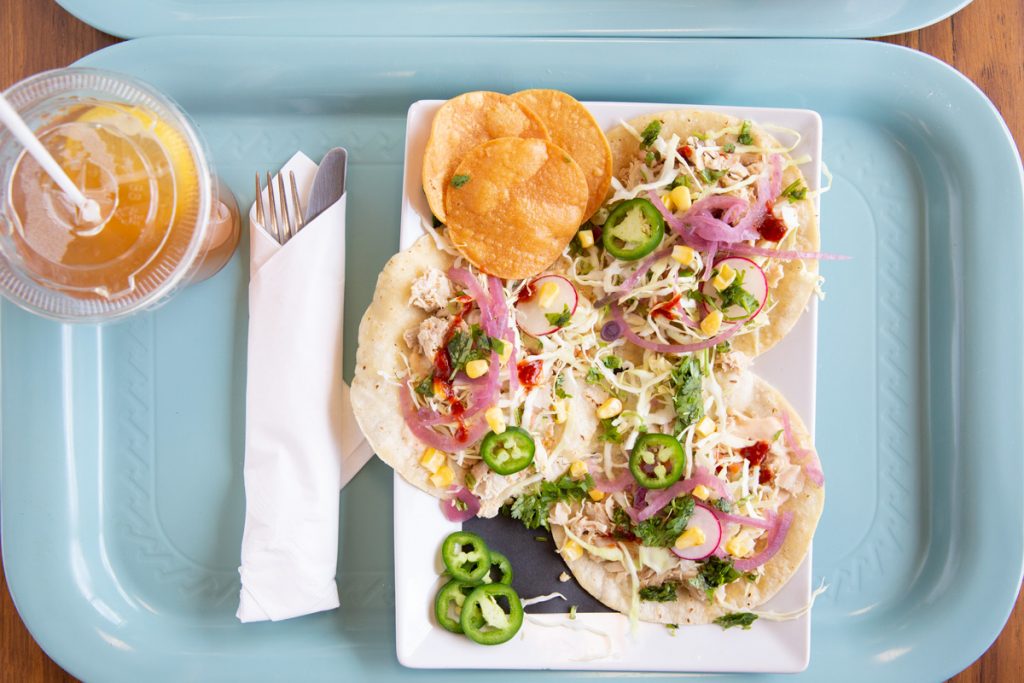 Next, we had a sampling of desserts. Three generous portions were presented across a wood plank, begging us to dig in. First was the passionfruit cheesecake – an exotic, lighter touch to a traditional cheesecake. Smooth and creamy, tropical and fragrant – it's clear that passionfruit and cheesecake were always meant to be together. From the cheesecake, our forks were pulled towards the bread and guava cake. Light, moist and packed with guava, this cake paired beautifully with coffee. Last was the poster tres leches, a king among them all. Drenched in milk this delicate sponge cake manages to soak up tons of liquid while remaining solid enough for you to dig into its crumb with a fork. Fluffy and delicious, it certainly lived up to its expectations.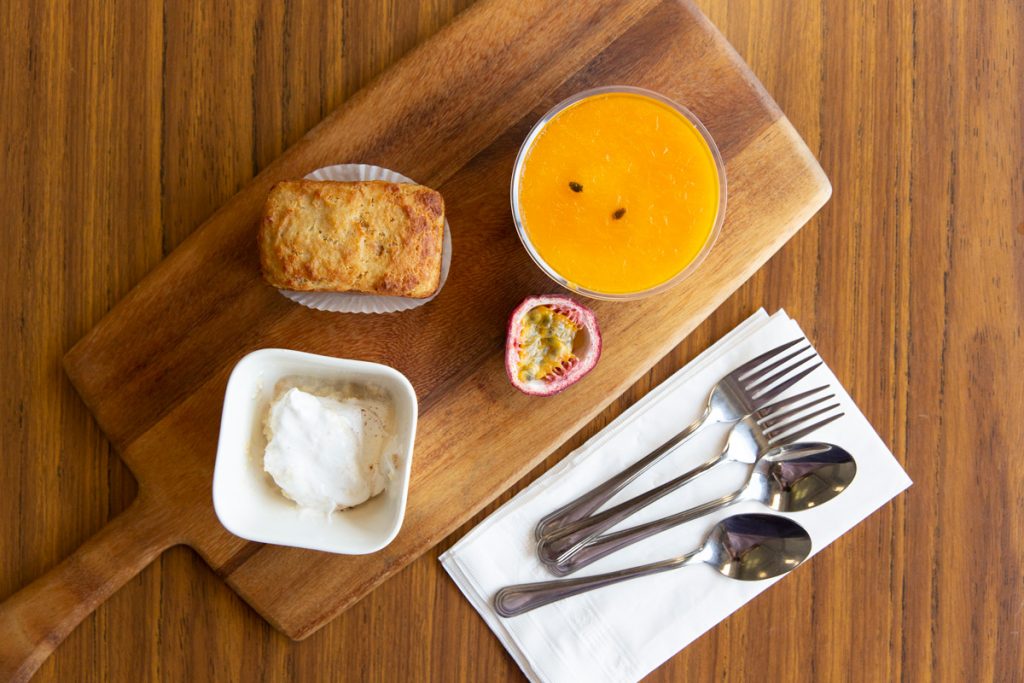 Even with full bellies, we couldn't resist exploring their fridge full of take-home meals, grabbing some items to go – bringing the taste of Familia home.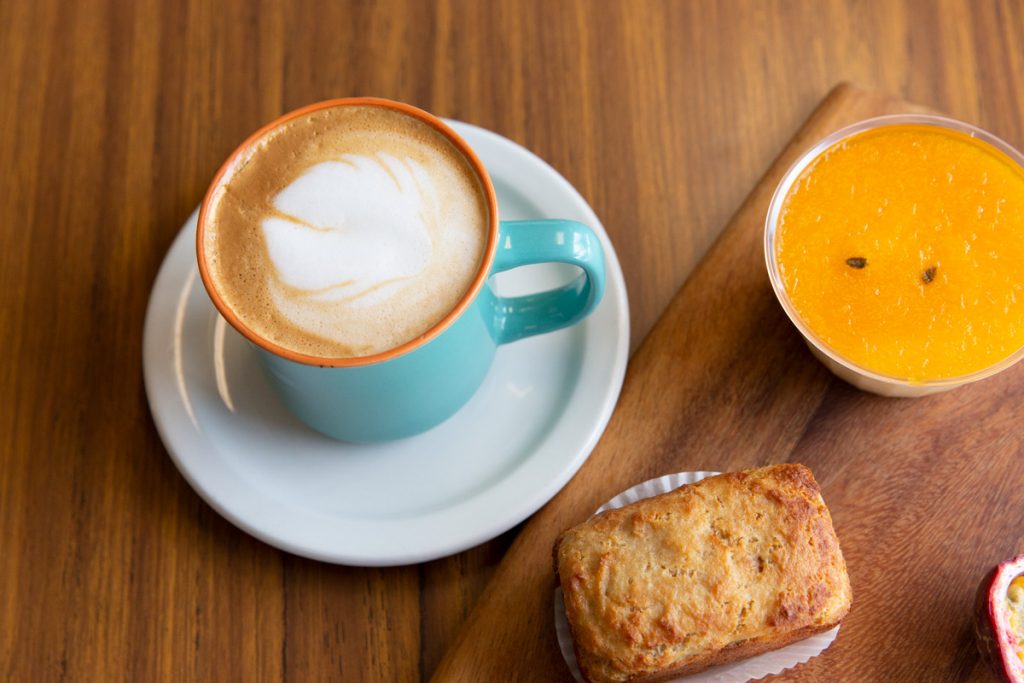 At Familia Fine Foods homemade with love is their motto – and when walk you walk into Familia Fine Foods, homemade with love is what you get.
Familia Fine Foods
3245 Harvester Rd, Burlington, ON L7N 3T7