Sybil Rampen was 20-years-old when her father bought a large parcel of land in north Oakville, back in 1950. The 14-acre oasis of meadows and trees immediately had Sybil's heart, and she envisioned that maybe one day, the grounds would be home to an arts centre.
In 2008, that dream came true with the opening of the Joshua Creek Heritage Art Centre. Sybil, who turns 91 in April, is an accomplished artist and writer and wanted to provide a space that would inspire and nurture creative talent. The centre itself is located inside a converted barn, with the original structure built in 1852.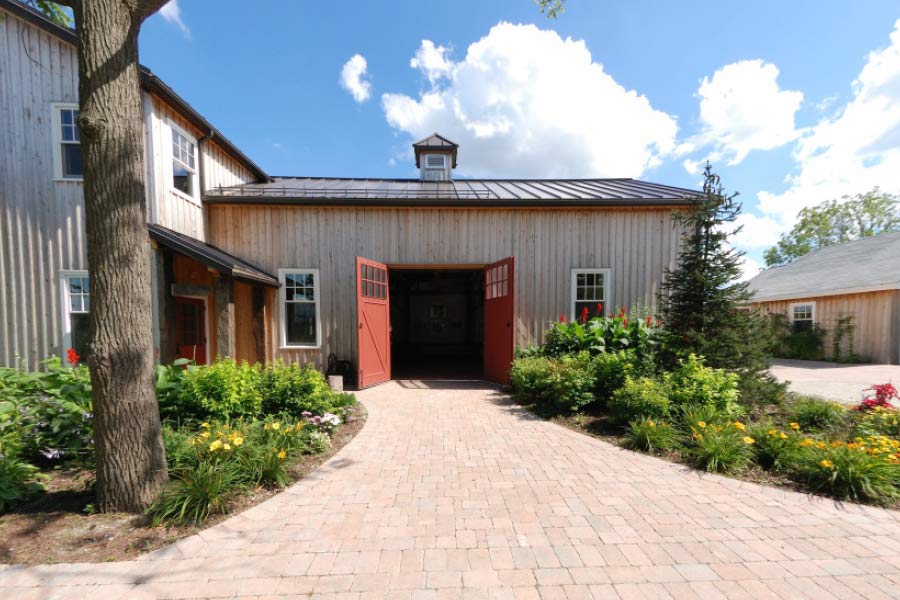 Since opening almost 12 years ago, thousands of people have visited the gorgeous site and enjoyed the many unique workshops and courses. The courses include Sound Bath Meditation, designed to soothe the soul, relax the mind, and inspire a creative awakening, an art course where participants create ink from foraged plants and avocado stones, and a writing workshop that helps unleash the power of creativity.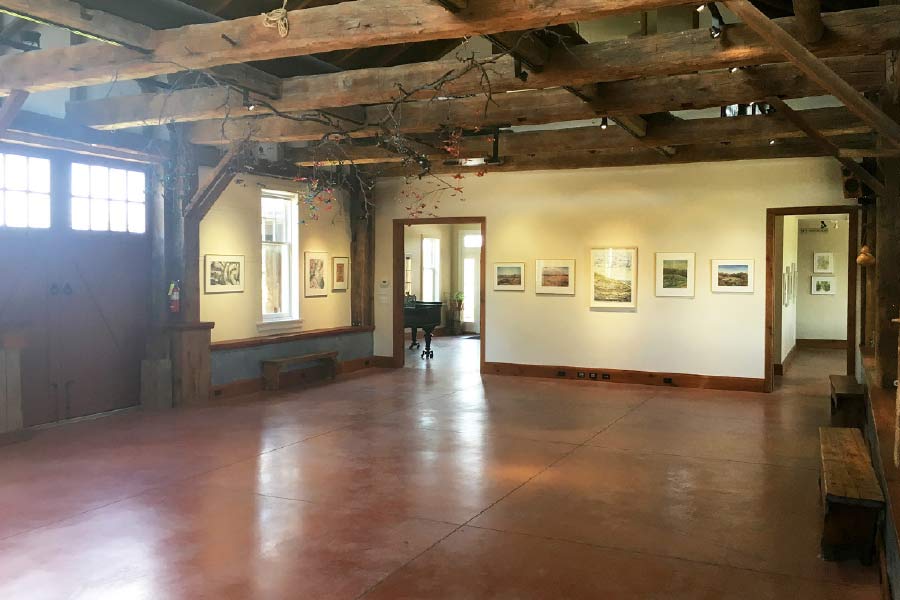 But, perhaps the most unique class is the Kintsugi Bowl workshop, which is based on ancient Japanese healing practices. Instructor Rami Shami has been leading classes across the country for several years and said the workshop is especially helpful for people who work in the field of bereavement and palliative care, such as Personal Support Workers, clergy, physicians, and grief counsellors.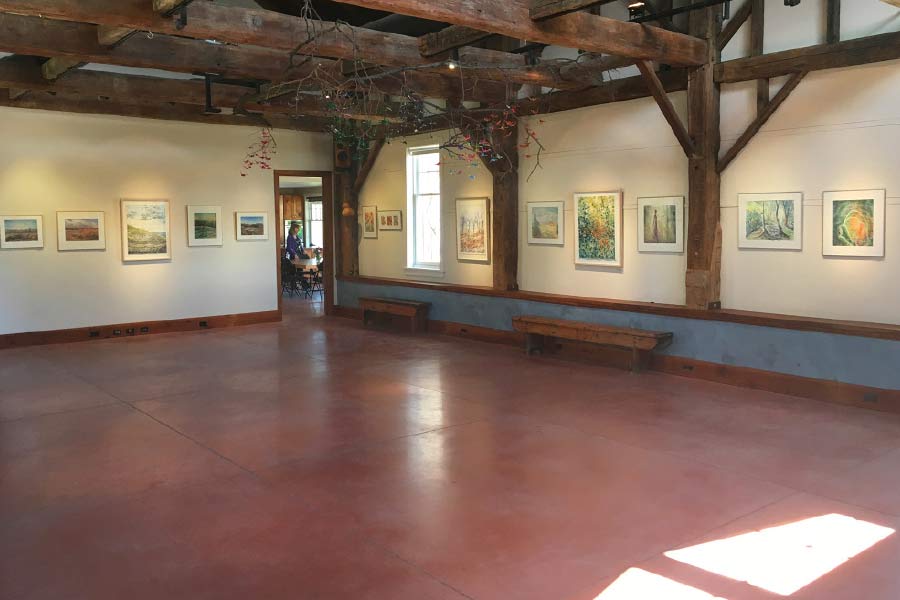 In the first of two workshops, participants break a bowl, and the second workshop focuses on gluing it back together again. While it sounds simple, Rami said participants practice deep listening during the process, and can even slow down and deepen their brainwaves and heartbeats. Many people, especially those who have been through a deep loss, find it very therapeutic.
"The experience creates somewhat of a ripple or an echo in peoples' lives that leaves them shifted, to some measure," said Rami. The magic happens, he continued, when the "process accesses the subconscious mind and draws up, in a safe and facilitated manner, any harboured expressions or feelings." The potency of the shift is determined by the depth of the person's engagement. "Most everyone walks away feeling different, like something has shifted or changed about them," said Rami.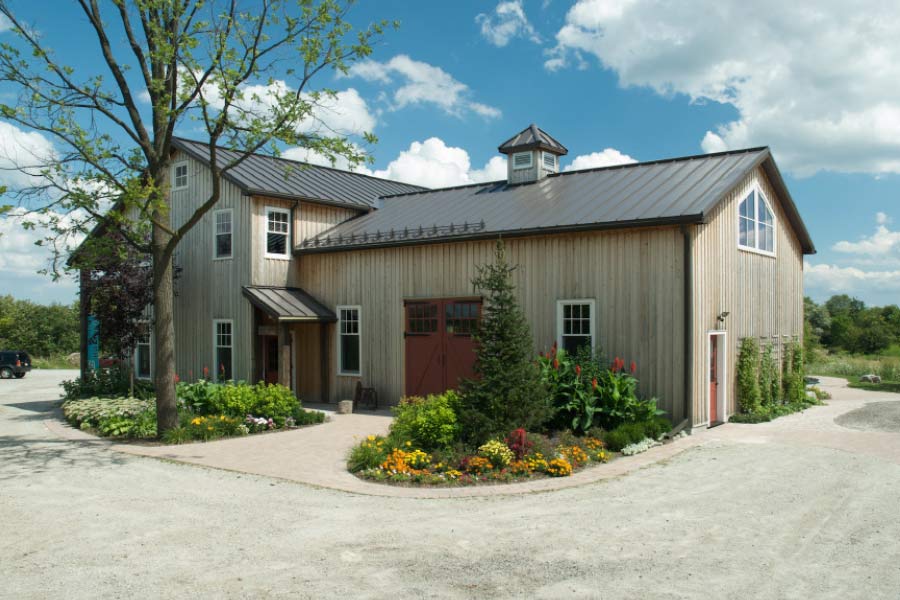 The bowl workshop is representative of many workshops offered at the art centre. However, you don't have to participate in a course to enjoy the centre – anyone can drop by. In the gallery, there are rotating exhibits, one of which includes an art exhbit by special needs artists, showcasing the different ways they see and experience the world.
Many come to the Spring and Holiday Handmade Markets while others rent the barn, which was rebuilt into a pioneer gallery, for weddings and retreats. The gallery has space for films, workshops, receptions, book launches, lectures, meetings, and tea parties.
Then there's the 11-circuit labyrinth that's based on the Chartres Cathedral labyrinth in France. The path through the labyrinth is perfect for meditating, exercising, or just taking a walk in a country setting. It takes approximately 60 minutes to complete.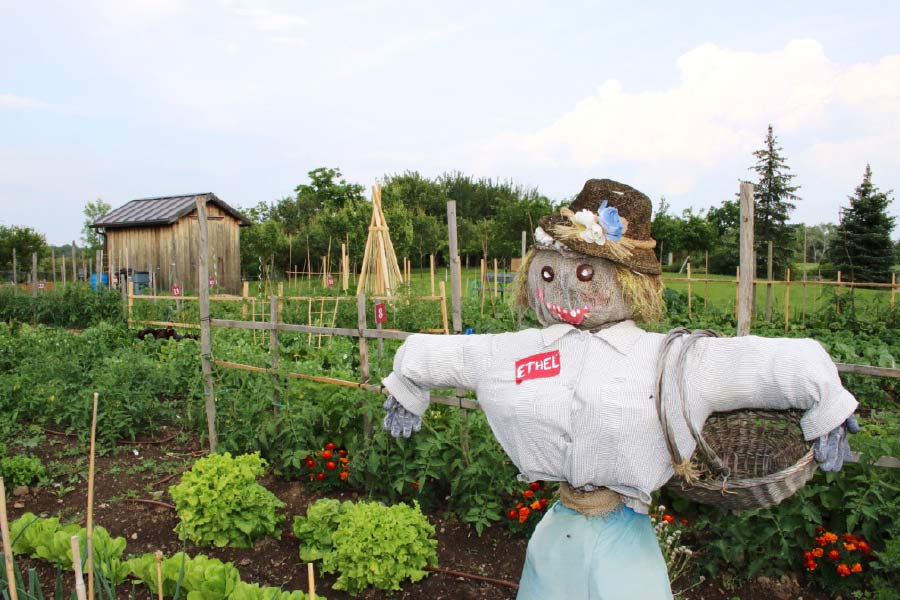 There is also farmland available to members who want to rent affordable plots for growing organic herbs, fruit, and vegetables. Some of the fruit and vegetables are donated to needy families.
Those wanting to visit the centre can sign-up for a group tour called Tea and Tours – an opportunity to enjoy a cup of tea in a "welcoming and engaging atmosphere."
Anyone interested in participating can email: info@JoshuaCreekArts.com or call 905-257-4730.
Whatever it is that takes you to the Joshua Creek Heritage Art Centre, chances are that when you leave, you'll walk out feeling inspired and reconnected with yourself.

by Denise Davy
Local Link
Joshua Creek Heritage Art Centre
joshuacreekarts.com