Hockey: it's the game that unites our country (and pits neighbours against each other over favourite teams). This stick-and-puck game is widely considered our national pastime, from Hockey Night in Canada to ball hockey on the street. Car!
Between Oakville and Burlington, a total of 36 players have made it to the NHL so far. While that may not be your child's end goal, our local leagues are known to offer incredible skills training. But before we anticipate our region's next draft picks, let's start with the basics.
Getting Started
It really begins with one thing, learning how to skate – and learn-to-skate programs are a great way to fast-track your skills. "You want to make sure you have the fundamentals of skating," says Anthony Miele, former Vice President of Wave Hockey and the Program Development and Marketing Consultant at Burlington Lion's Optimist Minor Hockey Association (BLOMHA).
Once your little one is comfortable on the ice, you can graduate to a hockey skills program. Children usually hit the ice in full equipment as they learn to handle a stick and pass the puck. Oakville Hockey Academy and Wave Hockey Academy offer introductory programs, while the Oakville Hornets and Burlington Barracudas specifically cater to girls.
Founded in 1996, the Oakville Hornets Girl's Hockey Association is one of the largest girls-only hockey clubs in the world. Now in their 18th season, they have consistently reached over 1,100 registered players. Their program boasts 34 House League teams from U7 to Senior, plus the Development Stream (DS) in younger divisions. With similar offerings, The Burlington Girls Hockey Club recently announced their "Grow the Game" initiative in addition to their existing Initiation Program for girls aged four to six.
House League (Rec)
For friendly competition and the experience of playing on a team, try House League. This recreational league is low-stress (no tryouts) and designed for fun. Players can even request to be on the same team as their friends. With one practice and one game per week, families find this option relatively easy to fit into a busy schedule – though it does come with a cost: league fees range from $500 – $700 per season.
For more intensity, house leagues offer 'Select' – also known as Development Stream (DS) in girls' hockey. This level of play is for higher-skilled players and requires tryouts.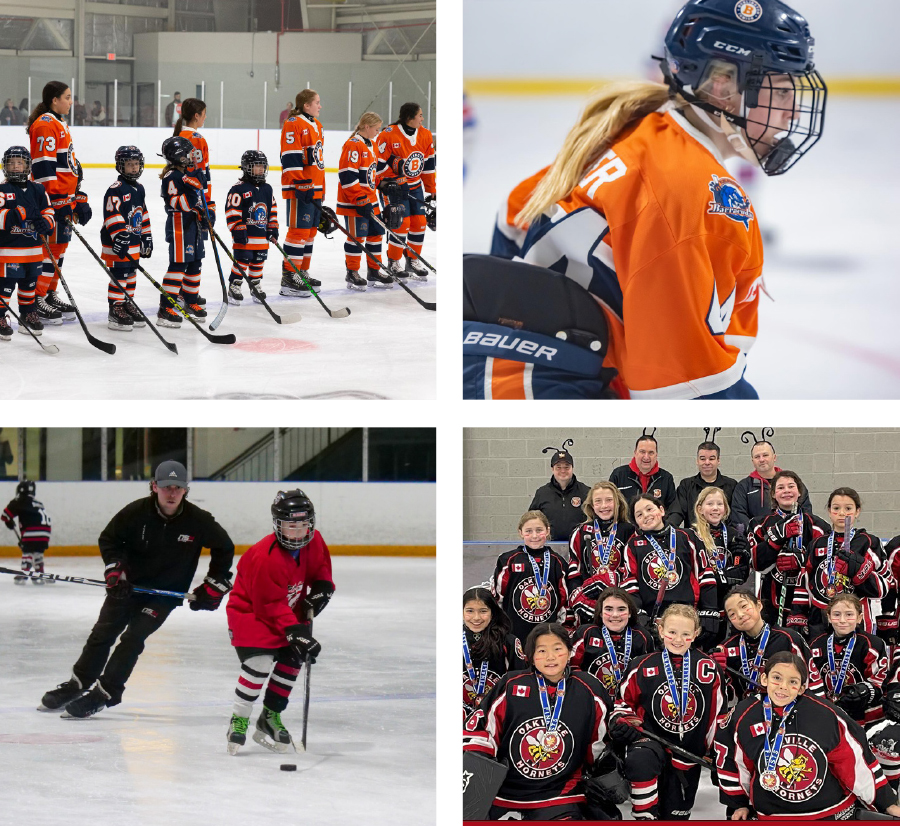 Rep Hockey
Players with an appetite for more competitive hockey may want to explore rep (short for "representative") hockey.
Burlington and Oakville have rep hockey teams for boys and girls, with annual tryouts. With more practice, training, games, and tournaments, this competitive level of hockey requires a significant commitment from players (and their families). "Rep hockey becomes time-consuming," says Miele. It's at least twice the time commitment of house league and involves traveling to tournaments. But rep comes with a cost (nearly four times that of house league hockey) ranging from $2,000 to $3,800, depending on the player's skill level and commitment. When deciding whether to pursue rep hockey, Miele says, "You have to be realistic."
Parents with children enrolled in the sport quickly learn that hockey is far more than athleticism and NHL dreams, regardless of the level played. Many parents say that hockey has allowed their kids to feel more comfortable and confident, and has resulted in great friendships, trust, responsibility, and sportsmanship.
From learn-to-skate to rep, you can't go wrong with the programs in our community. Check them out: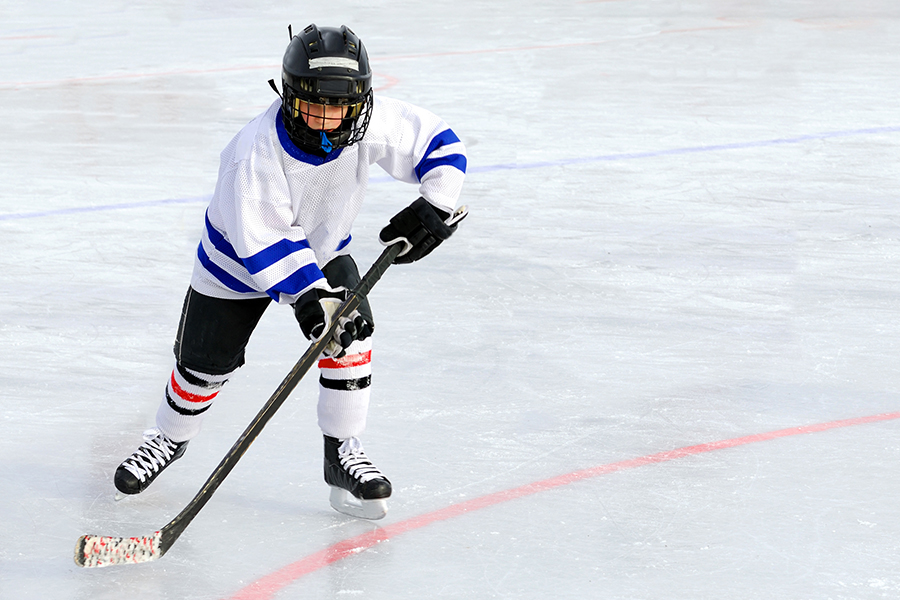 Learn to Skate Programs
Burlington
Wave
wavesports.ca/learn-to-skate
Burlington Skating Centre
burlingtonskatingcentre.ca
The Pond
thepond.ca/introductory-programs
Oakville
Cutting Edge Hockey Development Centre
cehockey.ca
Skate Oakville
skateoakville.ca
House League and Rep Hockey
Boys
Burlington Lions Optimist Minor Hockey Association (BLOMHA)
blomha.com
Minor Oaks Hockey Association (MOHA)
oakvillerangers.ca
Girls
Burlington Girls Hockey Club
bghc.ca
Oakville Hornets Girls Hockey Association
oakvillehornets.com
by Lisa Evans