At this time of year, you would typically find our events section overflowing with news of upcoming holiday cheer. From tree lightings to Santa Claus parades, our BIAs know how to deliver on holiday favourites. Many of these events have become longstanding traditions in our families and communities. While we don't have to remind you that this year will be different, we do want to remind you that the holidays are still a special time – and worthy of making new traditions.
Bronte Village
Bronte's official kick-off to summer usually begins with At Home in Bronte – an annual event where 60 local organizations, artists, businesses, and families are invited to paint a Muskoka chair. These chairs are installed for public viewing and enjoyment in Bronte Village on Canada Day for the duration of the summer. This summer, the event was cancelled due to COVID-19 – but Bronte BIA is excited to announce a winter instalment of this event. This winter, visitors to Bronte Village will find dozens of professionally painted Muskoka chairs along sidewalks and the waterfront. There will be hidden icons on the chairs, designed to get families outside and to encourage them to participate in a winter scavenger hunt.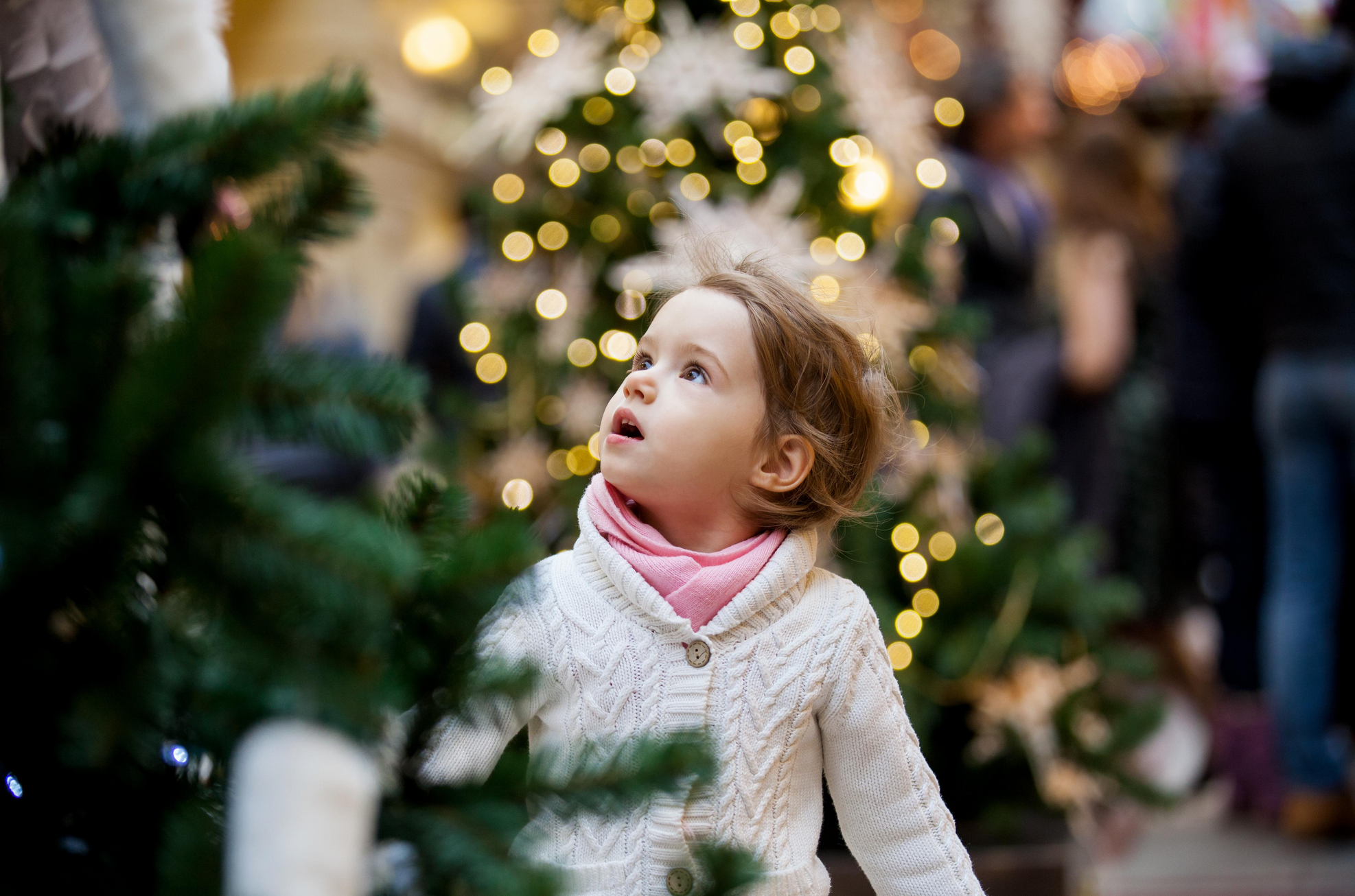 The Village has also designed new banners and plans to line the streets with lit snowflakes and decorations for the holiday season. While there won't be a Christmas Tree or official lighting, Bronte offers exquisite views and scenery, the waterfront an obvious one.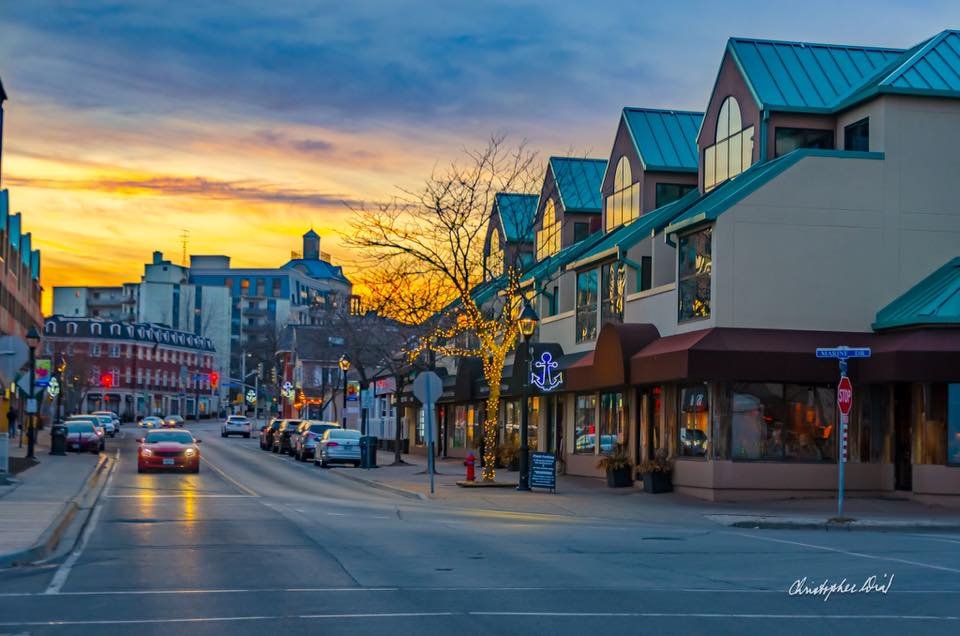 Downtown Oakville
You're invited to Downtown Oakville's Hometown Holiday festivities! Stroll safely along the brand new, extra-wide sidewalks and support your local specialty stores, services and restaurants throughout the holiday season.
The highlight of Hometown Holiday will be the spectacular 30 foot Instagram worthy ribbon tree of lights, being installed in Towne Square on November 28. Be sure to come and visit, take a photo with family and friends, and enjoy the extraordinary lighting installations in Centennial Square as well as throughout the Downtown core. Follow @oakvilledowntown (on FB or Instagram) for the details.
Don't miss out on the best gifts of the holiday season. Subscribe to the Downtown Oakville e-newsletter to gain early access to the NEW Virtual Gift Guide here: http://explore.oakvilledowntown.com/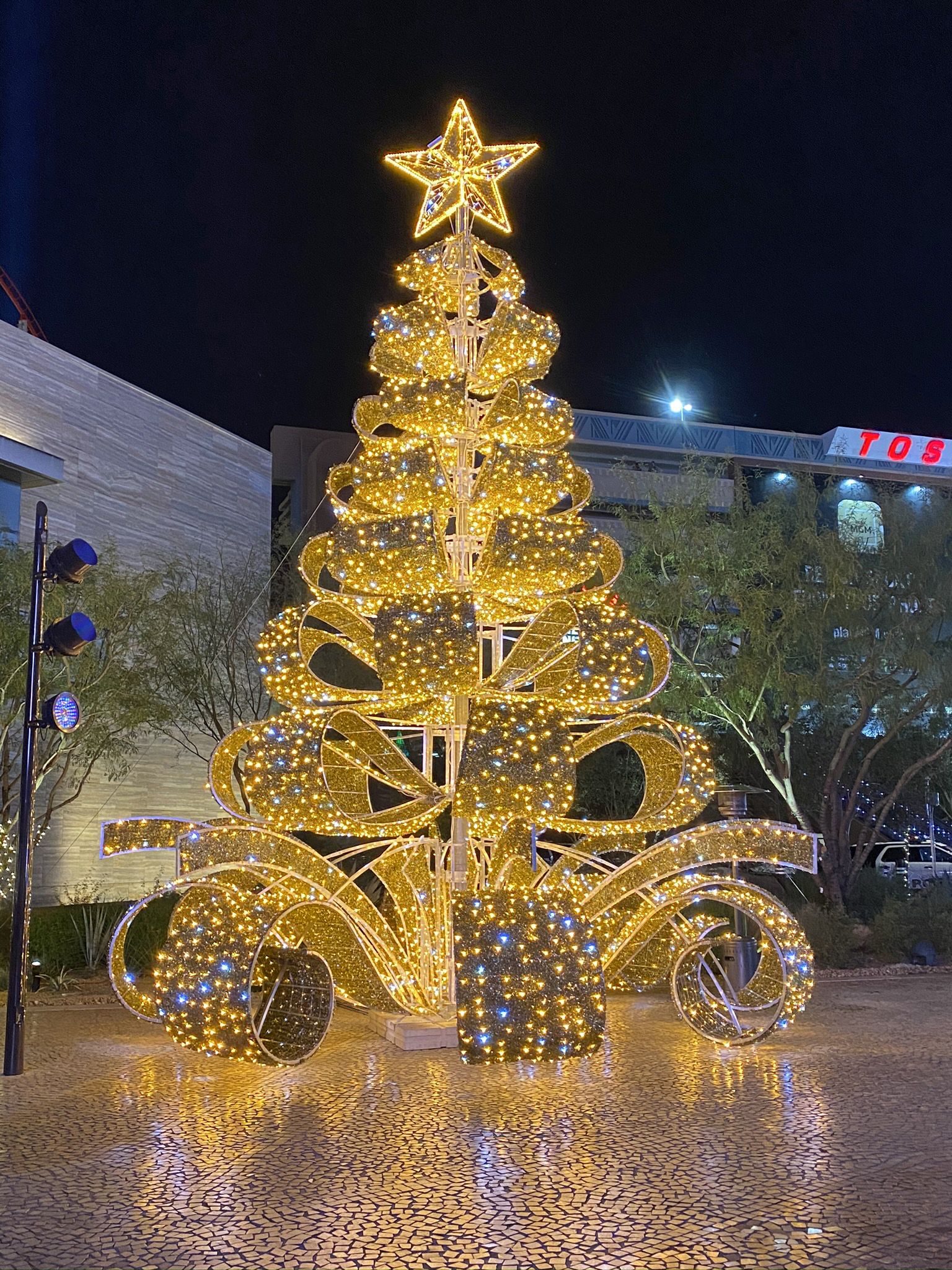 Downtown Burlington
Santa will not be parading in Downtown Burlington this year. The annual tree lighting and candle-lit stroll have also been cancelled. But – some wonderful things have been planned in exchange.
Celebrating 25 years of magic, the Burlington Lakeside Festival of Lights will be returning. Sixty magical lighting displays will be set up at Spencer Smith Park from November 27th, 2020 to January 8th, 2021.
The lights will turn on at 4 p.m. every day and run until midnight – with exceptions on Christmas Eve, Christmas Day, Orthodox Christmas, and New Year's Eve, where the lights will be lit all day and night. This outdoor event is a perfect way to experience the holidays in Burlington and also grab some fresh air.
In addition to the Festival of Lights, Downtown Burlington has invested in a unique plug n' play technology that transforms traditional lighting displays into interactive experiences. The display is powered by a real-time sound-to-light mapping system called Aurora. Located next to Scrivener's along the Elgin Promenade, visitors can interact with the lighting in real-time by singing, clapping, or yelling. There will also be a canopy of lights in other areas of the promenade.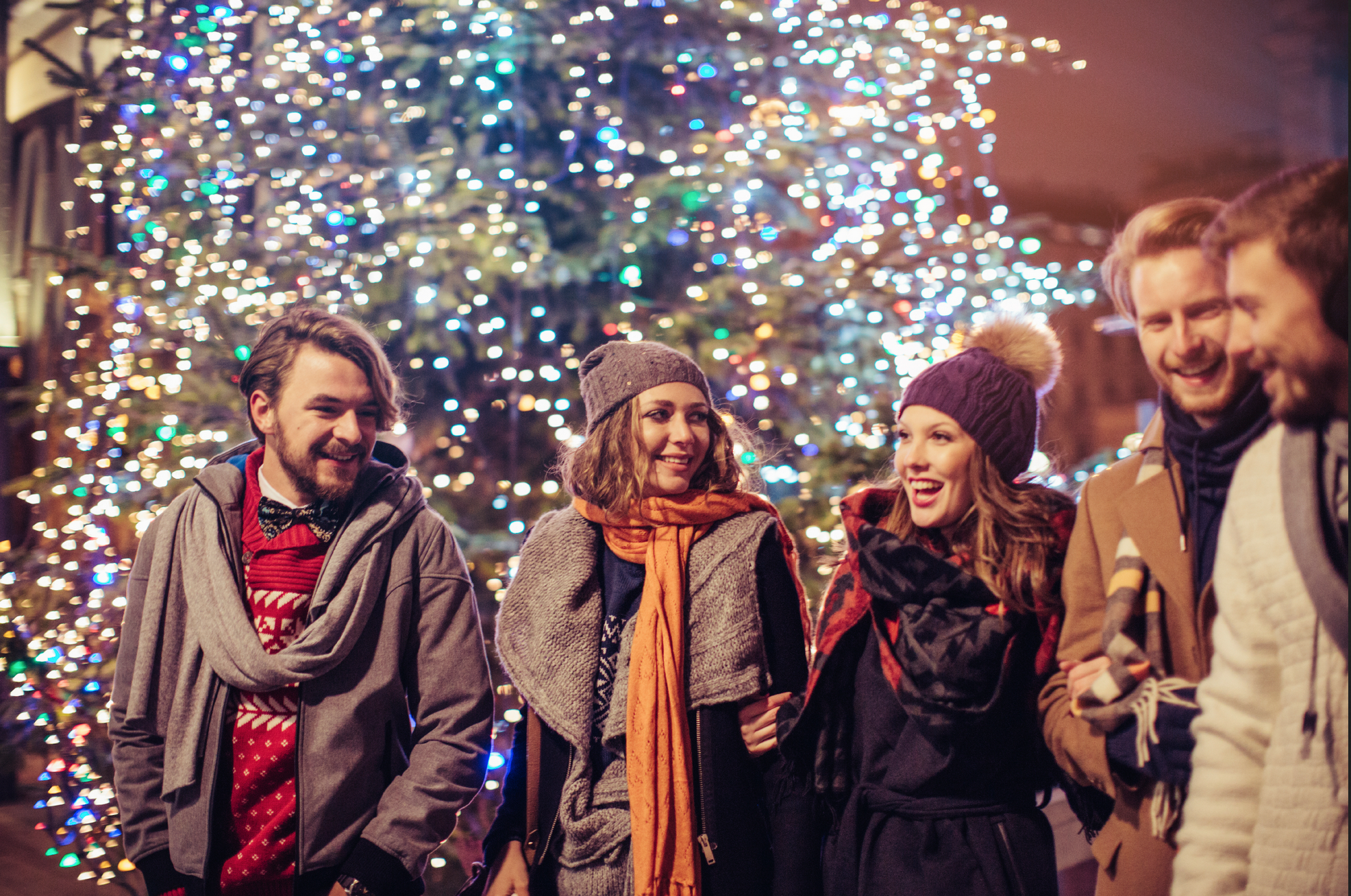 Waterdown Village
Waterdown has become a holiday hot-spot thanks to their annual evening Santa Claus parade. The parade, which typically begins at 6 p.m. lights up beautiful Downtown Waterdown with floats decked out in lights. Unfortunately, this year's parade, along with their 'Made for You' market and Christmas Tree lighting have been cancelled. However, there are plans to host a virtual tree lighting via Facebook and Instagram, with special guests to be announced. Follow @waterdownbia (on FB or Instagram) for details closer to the event.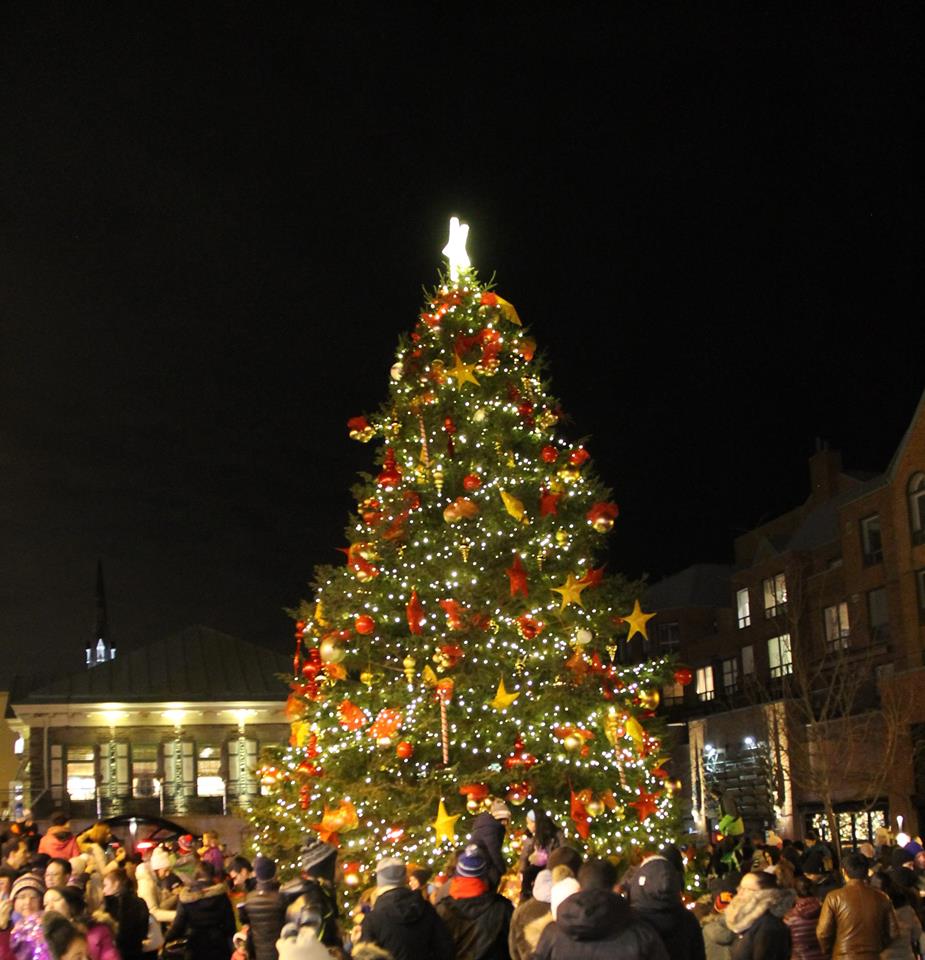 While many aspects of these events are changing week-to-week, one thing is for certain: all of the BIAs want to ensure the holidays bring magic!
Stay tuned for merchant sales. And word on the street – there's talk of winter patios. It doesn't get more Canadian than that, eh?
Written By: Anneliese Lawton
LOCAL LINKS