We are happy to announce that Taste of Oakville will be returning this year with a new twist! From February 15 to March 6, 2021, participating restaurants in Bronte Village, Kerr Village, Downtown Oakville and across Oakville will be hosting prix fixe lunch and/or dinner menus available for takeout and delivery.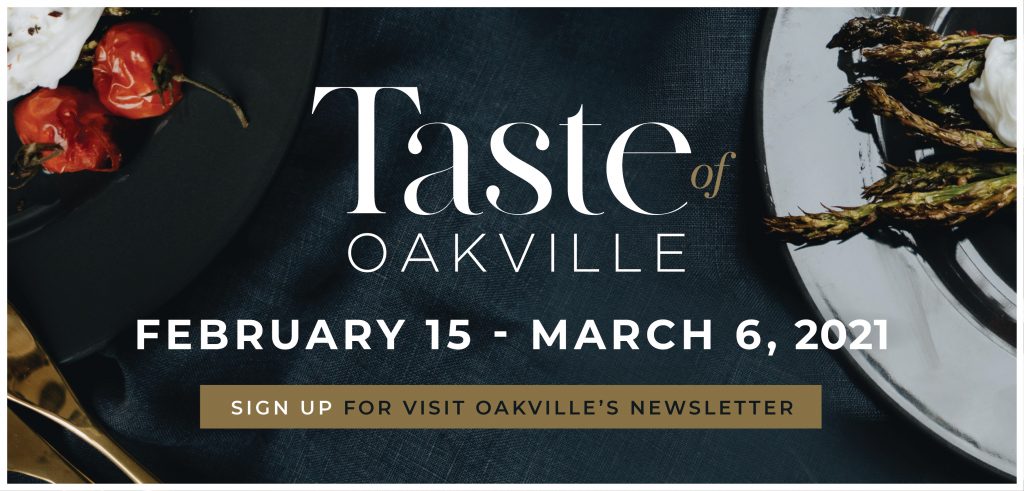 In the past, Taste of Oakville has solely been an in-room dining experience, but this year you will be able to enjoy a two- or three-course meal from the comfort of your own home.
Throughout last year, Oakville's restaurants have adapted to the ever-changing circumstances by maintaining proper COVID-19 protocols, and will maintain their high safety standards during our Taste of Oakville event.
Keep your eyes peeled on Visit Oakville's Instagram, as you could have a chance to win a gift card to a participating restaurant during our special prize giveaways leading up to and during the event.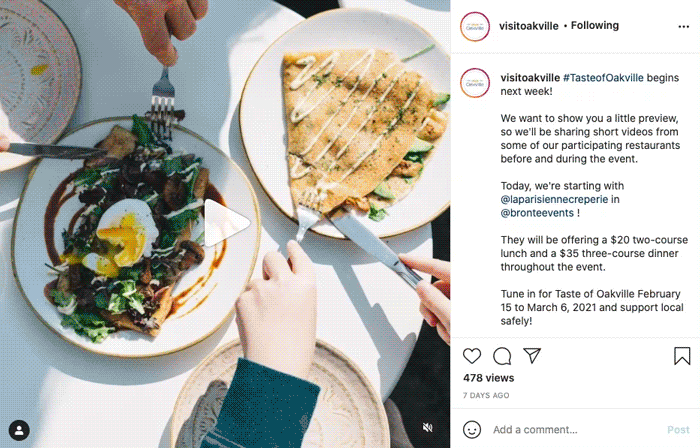 Taste of Oakville is the perfect opportunity to explore some of Oakville's wonderful restaurants and help support local businesses. Please visit our website atasteofoakville.com to see all participating restaurants and to find out more about our Taste of Oakville event.