We've officially been living in pandemic pandemonium for a year now. And how things have changed. Washing hands, wearing a mask, maintaining physical distance at the grocery store – these have all become second nature to us. While we've all been learning how to live in and adapt to a pandemic – some of us have taken this opportunity to dive into a new experience of our own. While we have, unfortunately, seen some local brick and mortar retailers and restaurants close their doors as a direct result of the pandemic, we have also seen others open their doors for the very first time.
Here, we celebrate these local community members, entrepreneurs, and visionaries, and rejoice in the opening of their new establishments.
Bubbles and Blow Beauty Bar
399 Elizabeth St #5, Burlington
Bubbles and Blow, founded by 27-year-old New Jersey native, Nikki Gray, had its grand opening in November 2020 – eight months into the pandemic.
Nikki had always loved hair and has worked in salons since the early age of 14. She trained in New Jersey, and in Manhattan, Soho and Tribeca in New York City. Bringing her career with her to Canada was a dream. "I used the pandemic to bring my dreams to life…when else in life would we have this moment where time kind of…stops?", explains Nikki.
Though Toronto may have been an obvious choice for city-loving Nikki, there was something special about the smaller city of Burlington – the people. Not long after moving to the area with her husband, Dale, Nikki was introduced to a warm, inviting, loving community – and she knew it was destiny.
Bubbles and Blow offer extension services, blowouts, bridal, blonding and balayage, and more! Visit them on Instagram @bubblesandblow.burlington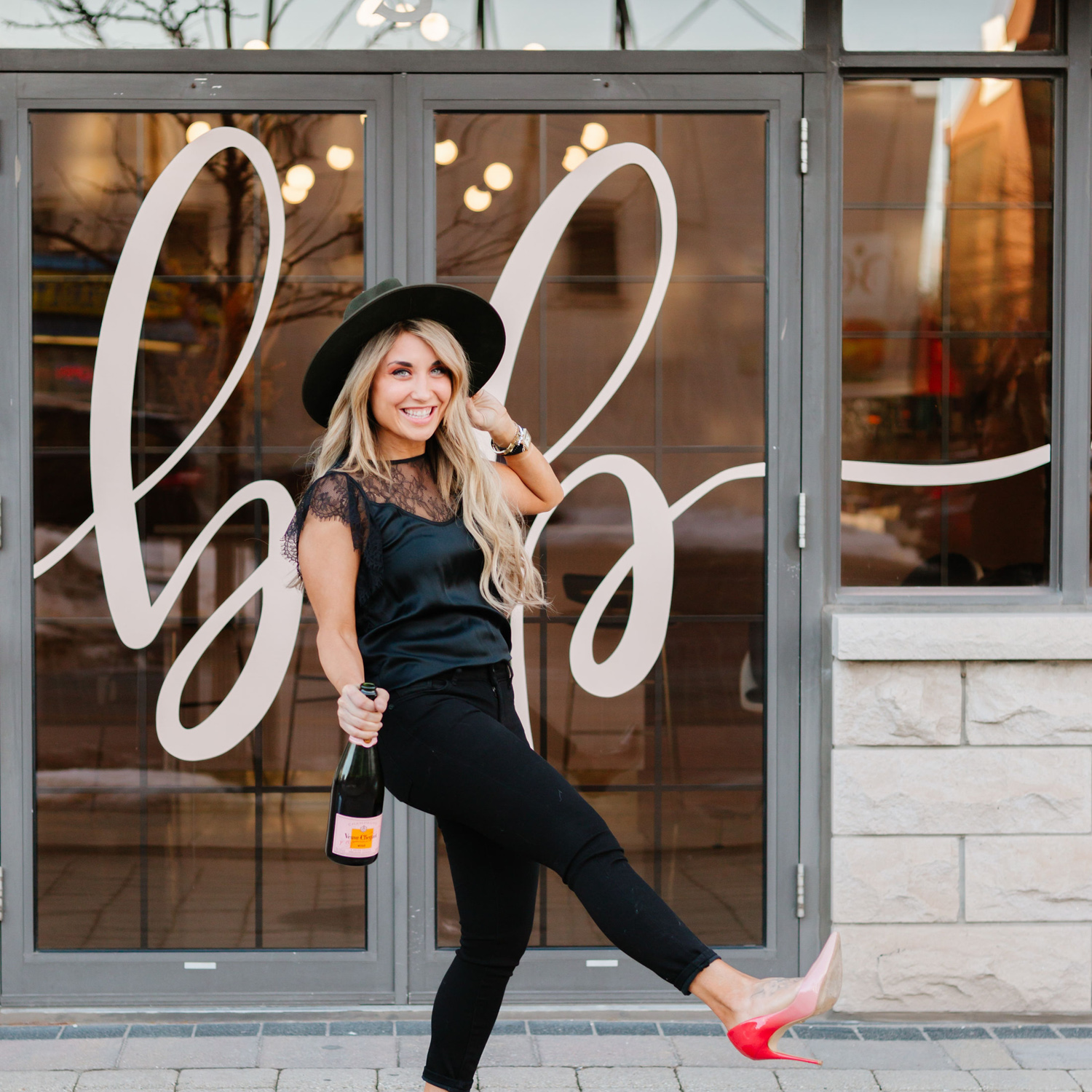 Waves in the Village
415 Elizabeth St Unit 37, Burlington
Shopwaves.ca
Waves in the Village, which opened in November 2020, was founded by Caitlin McGillivray and her husband Mike Ledgerwood after they fell in love with the atmosphere and community of Downtown Burlington, specifically The Village. "Opening a boutique has always been a goal, it was just the question of where and when," says Caitlin. So, when she found the perfect retail spot – despite the pandemic – she knew it was time. While owning a retail boutique had been a lifelong dream, Caitlin explains, "It was scary deciding to move forward with a new business in the middle of a pandemic."
Through the use of social media, Caitlin created excitement about Waves in the Village before its doors even opened, and in the first few months of business, the boutique has thrived.
Waves in the Village has trendy clothing, fun accessories, shoes, and even items from local makers such as bath bombs and cards. You can shop Waves in the Village online at shopwaves.ca, and be sure to visit them on Instagram @waves_inthevillage
Stolen Hearts Bridal
37 Main St South, Waterdown
Up until last year, Amelia Chiarelli was working full-time in audio post-production in Toronto. "I was commuting 4-hours a day, was constantly stressed and was not living in my best state," says Amelia. She adds, "One positive thing that came out of this pandemic for me was the opportunity to step back from the routine I was stuck in and really get in touch with what I wanted for myself." And as a soon-to-be pandemic bride, Amelia decided she wanted to open her own bridal salon, Stolen Hearts Bridal.
As an appointment-only boutique, Amelia can focus on one bride at a time, making it easier to follow guidelines, distance, and keep people safe.
The grand opening was a live virtual event on March 2nd, allowing people to tune-in to see the space for the first time, view gowns, and win prizes. Stolen Hearts Bridal will be setting up an online store for accessories and will be moving sample sales online as well.
You can shop Stolen Hearts Bridal online at stolenheartsbridal.com and be sure to check them out on Instagram and Facebook @stolenheartsbridal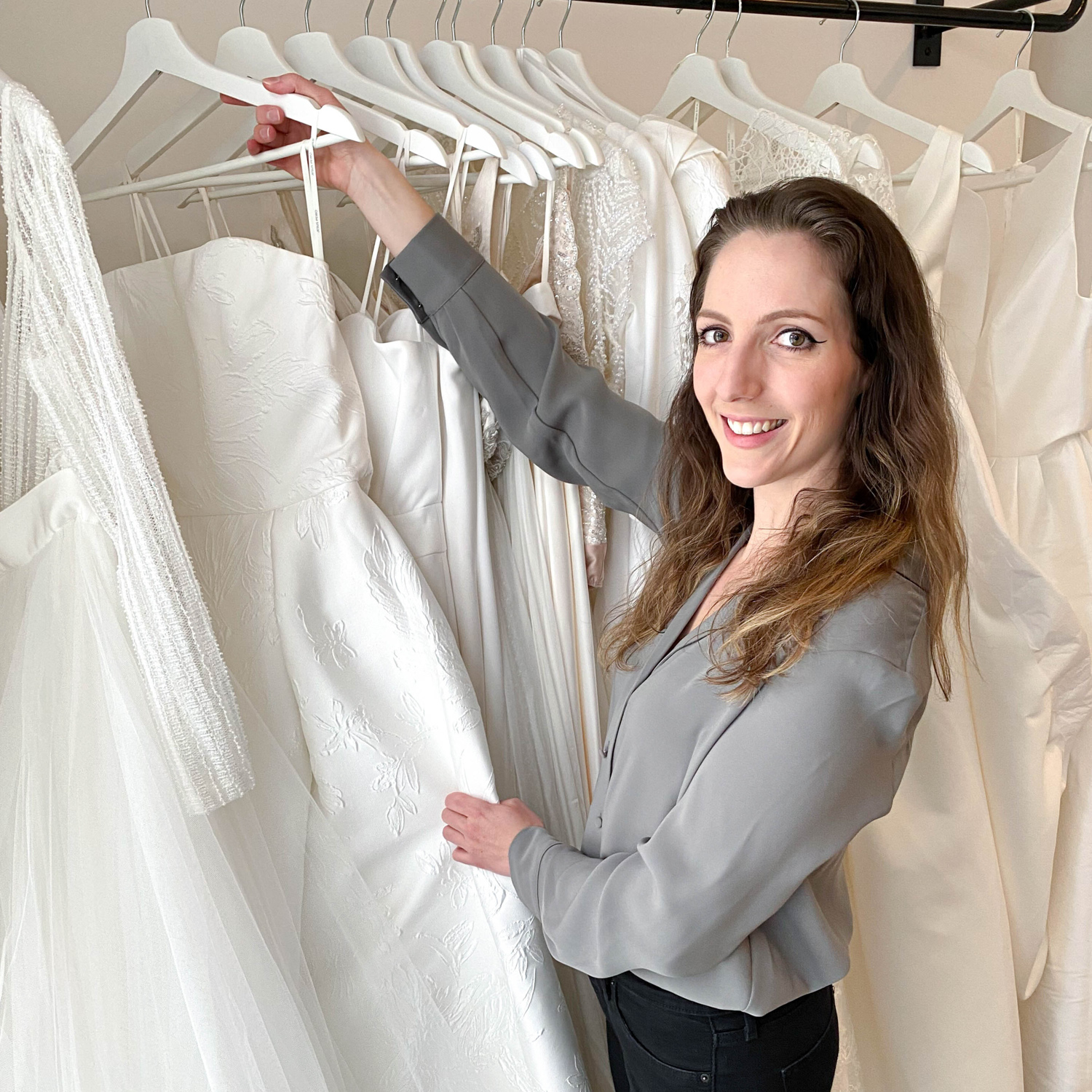 Maison Apothecare
6 Lakeshore Rd West, Oakville
Maisonapothecare.ca
Born in France and raised on an organic farm in Ontario, Natacha Rey spent her childhood making potions and lotions for her loved ones using the ingredients she collected from nature. As an adult, she pursued this passion and studied homeopathic medicine at the Australian College of Natural Medicine where she earned a Bachelor of Health Science.
Natacha's early career focused on formulating bespoke skincare products. With the birth of her first child in 2010, her creative energy materialized as Sleepy Owl Baby Care, one of Maison Apothecare's popular product lines.
Today, Natacha continues to formulate new products (including Lemon Aide Surface Cleaner) for the whole family as she leads Maison Apothecare along the sometimes-bumpy road of business.
Maison Apothecare took a major hit during the pandemic and Natacha was forced to permanently close two of her three locations — Niagara-on-the-Lake and Bloor West Village. But the company has moved into a new location in Oakville, offering a much larger, brighter space, and allowing Natacha to share her products in an environment that offers better distance, incredible natural light, and more.
Visit Maison Apothecare on Instagram and Facebook @maisonapothecare
or shop Natacha's incredible line of products online at maisonapothecare.ca.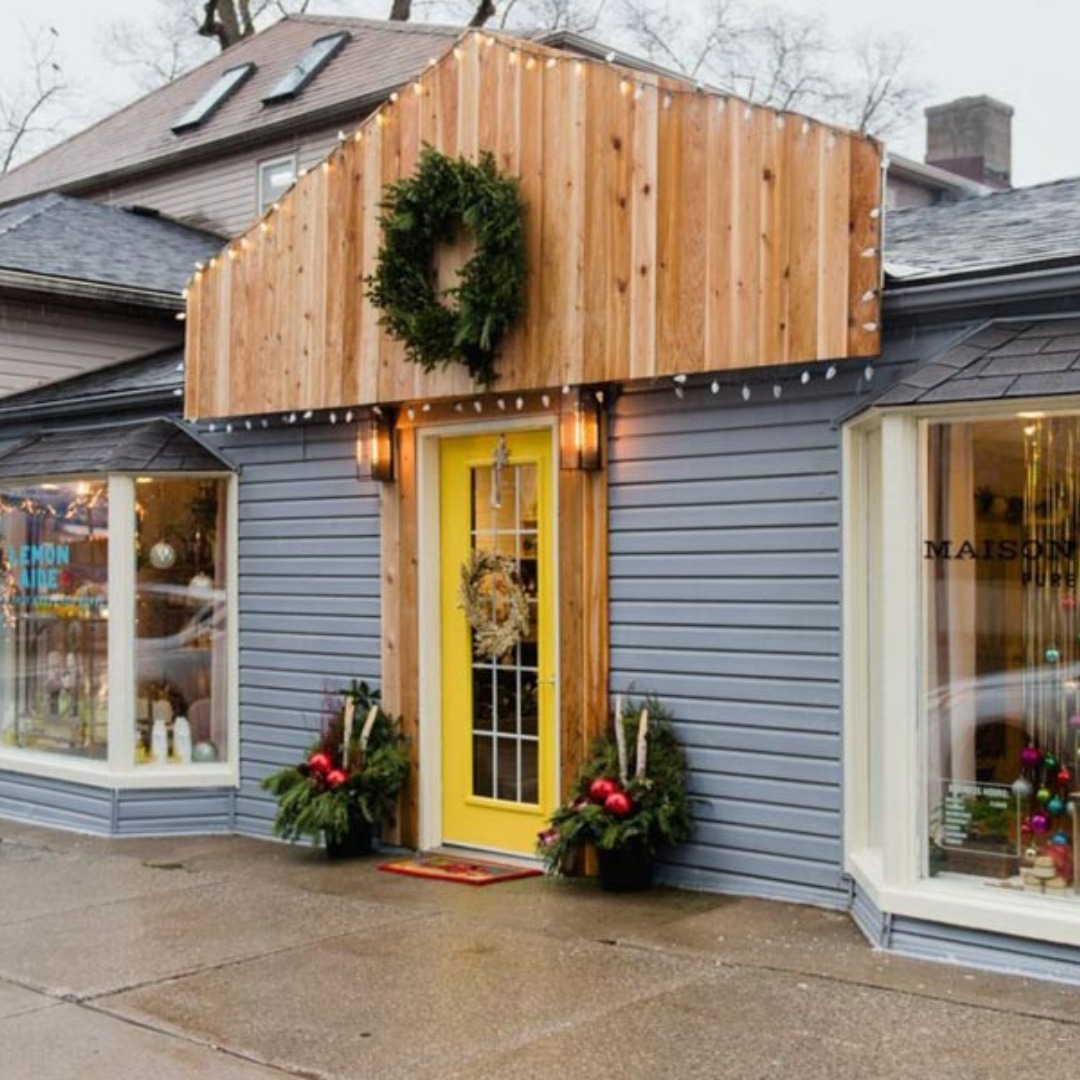 Seek Studio
131 Lakeshore Rd East, Oakville
Seekstudio.ca
On a sunny afternoon in late November 2020, Marie-Josee Boisvert was sitting on the Paradiso patio in Oakville with some friends, when they noticed a lease available next door. After viewing the space, and experiencing the crowds and energy of Downtown Oakville, Marie-Josee decided to take on a little passion project. She would open an art studio to showcase her friend Bill Boyko's art and décor for the Christmas season – just to see how it would go.
Within three days, Seek Studio was painted and ready, officially opening in December 2020. Six days later, the art gallery was closed due to the lockdown. With a creative storefront and eCommerce site, Josee ended up selling pieces both online and through the gallery window.
While this is her first retail venture, Marie-Josee hasn't let the pandemic scare her. "We have been welcomed by Downtown Oakville and the BIA with great enthusiasm. It lifts our spirits".
Visit Seek Studio for everything interesting; curated consignment art, decor, and cool finds. The New, The Vintage, The Up-Cycled, and the Re-Born. It's all in the Hunt! You can also check them out on Instagram @seekstudiooakville.