For those of us who have lost track of time, it may come as a shock that Mother's Day is just around the corner (Sunday, May 9th, folks). And like last year, things look a wee bit different for Mom. While you may be celebrating curbside, or virtually, or right at home, there are still many ways to show you care (and mom certainly deserves it).
Several businesses in Oakville and Burlington are offering tasty treats and unique gifts through delivery and curbside pick-up. You may even be able to score a spot on a patio for a Mother's Day meal. Here is our list of thoughtful, practical gifts for Mother's Day during these strange times.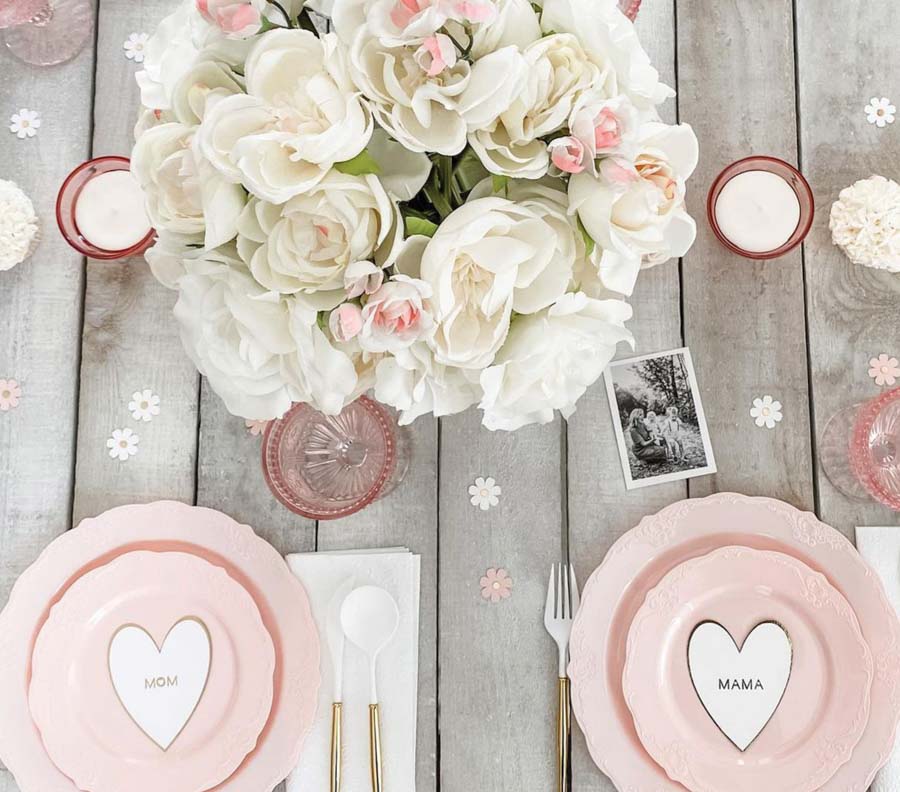 Decorate with Bubbles & Blush, Burlington
Bubbles & Blush is a local Burlington event planner who specializes in styling your event and bringing your vision to life. Recently, they have focused on Event Boxes which include everything you need to decorate your table for any special event. These boxes always include other local vendors to help support other small businesses.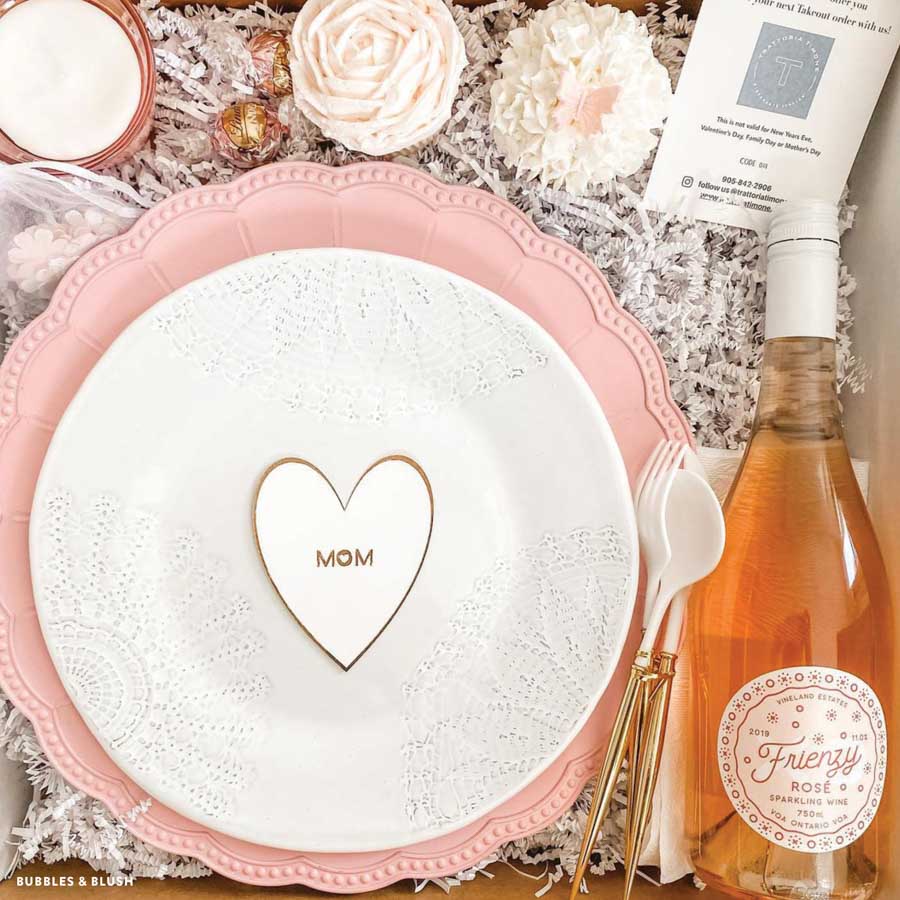 This Mother's Day you can spoil your mom by getting her a box that will help celebrate her day. Included in the box you'll find plates, napkins, cutlery, candles, confetti, 10% off any future orders at Trattoria Timone (fine dining Italian restaurant in Oakville), a bottle of Sparkling Rose from Vineland Estates, cupcakes from Sinful and Sweet Desserts, and more. As an addition, you can add photos of you and your mom in the box as well as a breakfast tray to give an extra special gift.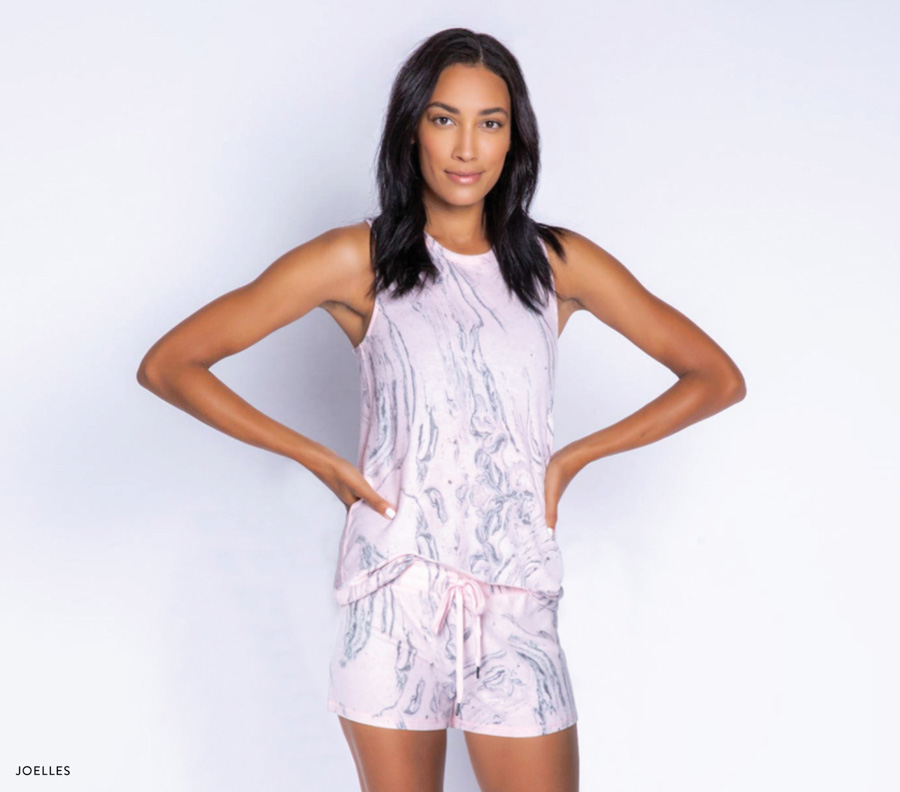 Breakfast in Bed with Cozy Jammies
What a time to be alive when loungewear is TRENDING. PJ Salvage is a California contemporary brand specializing in luxury essentials and the pursuit of a comfy, casual lifestyle. They're known for incredibly soft fabrics, gorgeous prints, meticulous attention to detail, and effortless, modern silhouettes, assorted over a beautiful collection of contemporary sleepwear and loungewear collections. You can pick up PJ Salvage at Joelle's on Brant Street in Downtown Burlington, Linea Intima on Lakeshore Road in Downtown Oakville, and Good Night Good Morning in Bronte.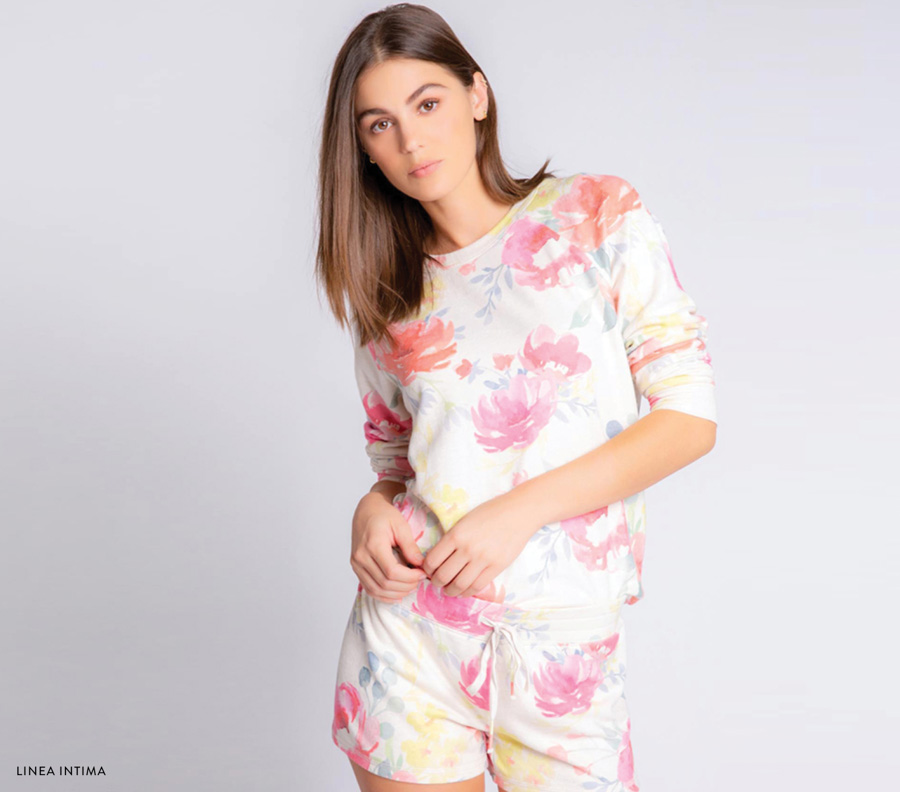 Give Mom a Spa Day
This gift idea is perfect for the mom of toddlers – or even teens. At the end of a long day of balancing work, home, and family life – there's nothing like sliding into a warm bath for a little pampering. Whether it's bath salts, body scrubs, or essential oils, Maison Apothecare has everything you need to bring the spa home. Draw mom a bath, light her a candle, and give her the gift of peace (even if it's just for five minutes). You can also grab some sugar scrubs, massage oils, or vegan bath soaks by Pink Posh Fox from The Handmade House. And if you want to help your mom relax, Bodega Wellness has a relaxing CBD Spray that's perfect to use before bed (or, you can check out their CBD bathbombs).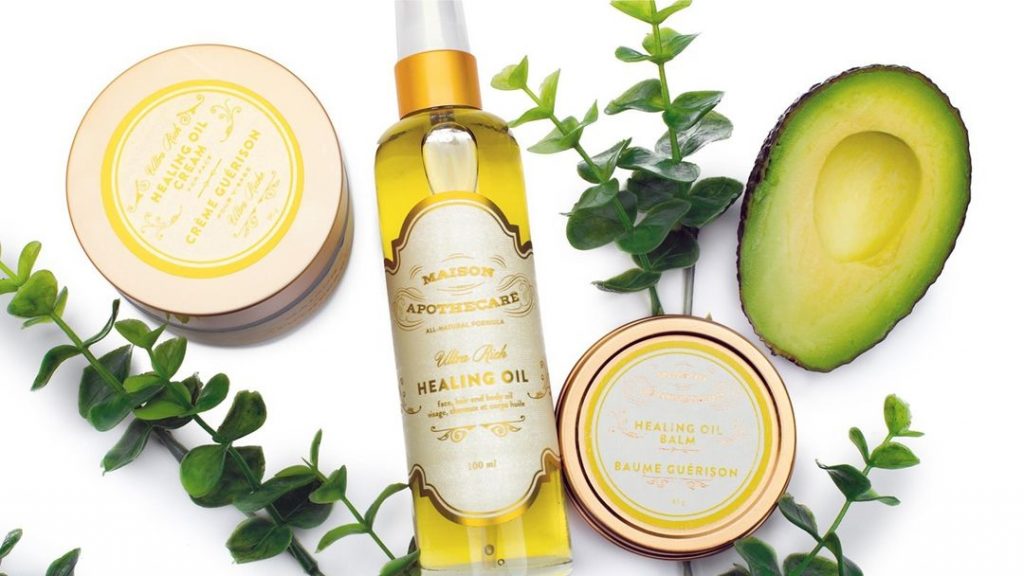 DIY Gifts from the Kids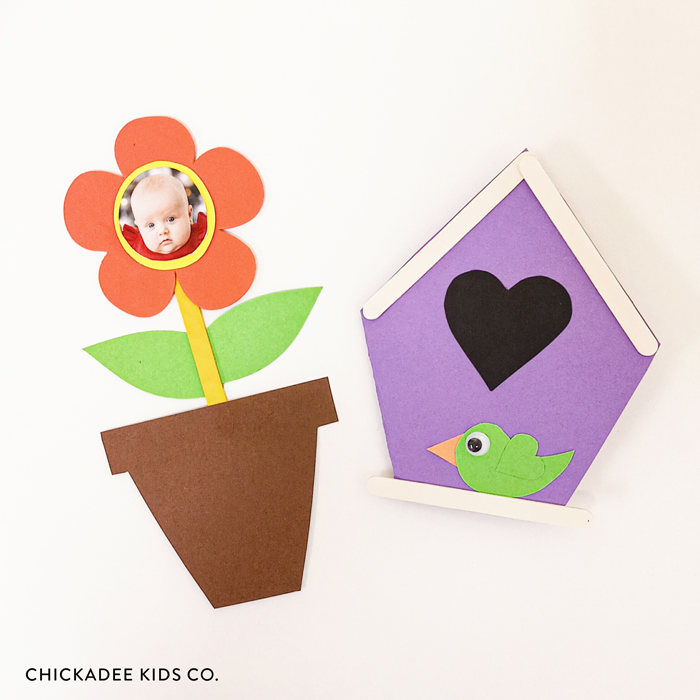 Paint mom a mug, jewellery tray, or flower pot with Crackpot Studio in Oakville. You can either paint in the studio or take home one of their popular at-home pottery kits. Each kit includes your pieces, paints, a sponge, painting instructions, two brushes per piece, and a wooden skewer for decorating! Or, pick-up a craft kit from Chickadee Kid's Co. in Burlington. Mother's Day craft kits come with everything you need to create simple crafts that mom and grandma will swoon over – a perfect way for little hands to say "I love you" to mom.
Grab Unique Gifts from Local Maker Shops
Your mom is unique and deserves a one-of-a-kind gift that reflects her true charm. Thanks to our local makers and artisan shops, there are endless options to find that perfect gift. The Handmade House has cards, clothing, and accessories, especially for mom. While The Artisanville and
The Little Pop Up Shoppe in Burlington and Maker's Mojo and Dove+Arrow in Oakville have carefully crafted, artisanal products ranging from décor, clothing, food, and more. Everything is available for either curbside pick-up – or delivery straight to mom.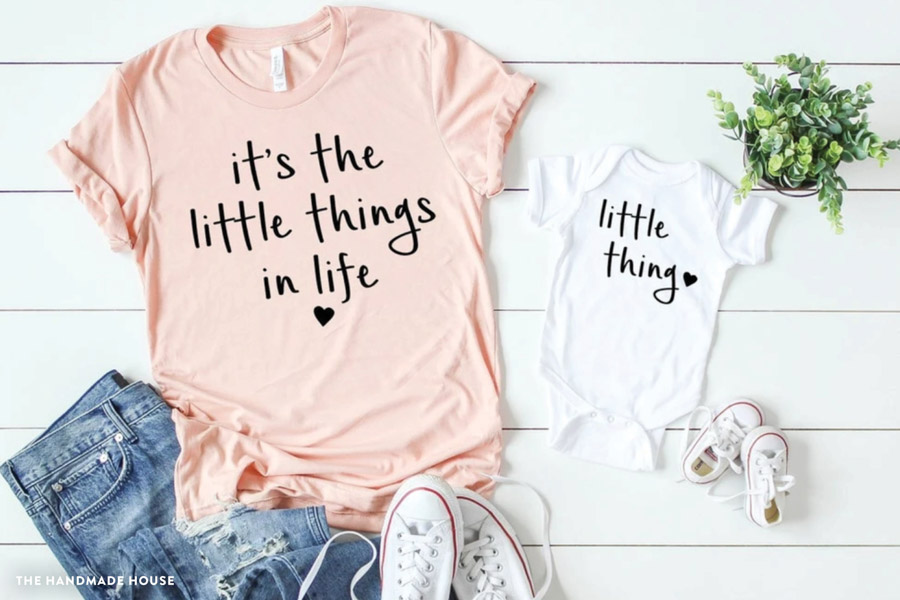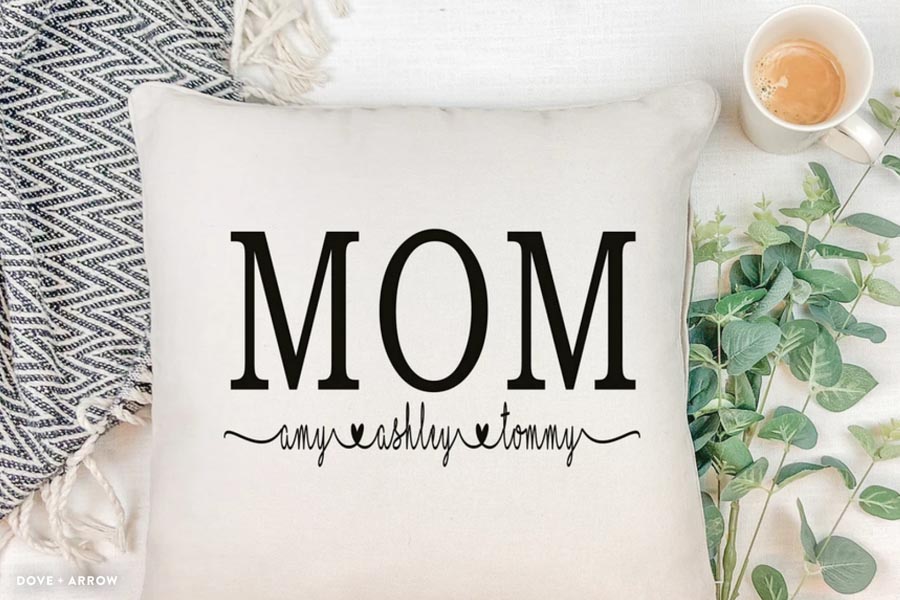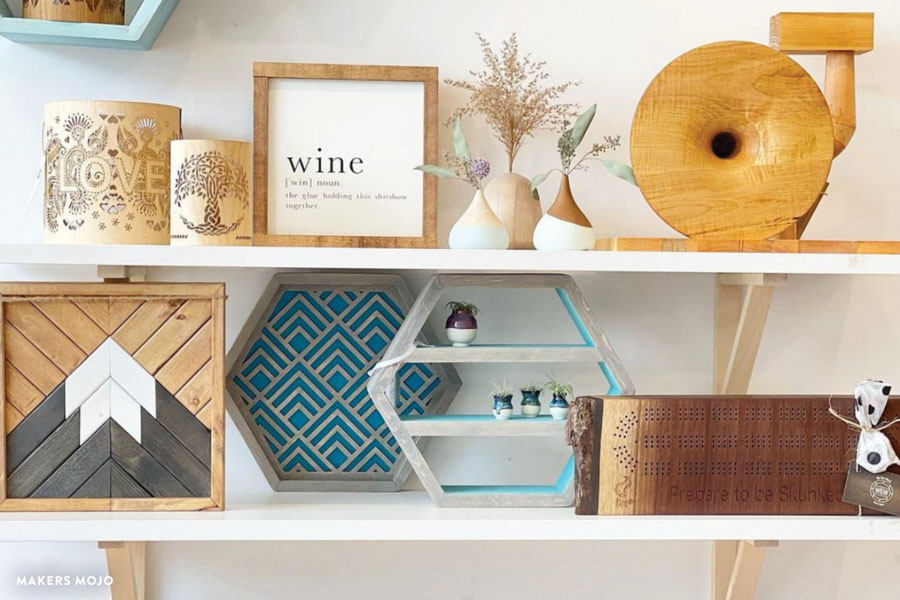 Give Mom the Night Off
Whether it's breakfast in bed, a late brunch, or mom's favourite meal, many local restaurants are offering take-out, curbside pick-up, and even patio and in-person dining (and many will have Mother's Day specials as well)!
There you have it – from jammies to pampering and everything in between. A little local love will make mom feel ALL the love this Mother's Day.
by Anneliese Lawton