Many local dog parents will already know Jeanine Trabucco as 'The Vegan Groomer'.
Well now you'll also know her as the owner of the newest bark-bershop in town: RUFF The Dog Barbershop at 336 Church St. in Downtown Oakville.
Jeanine has been grooming dogs ever since she was a kid and she's now realized her lifelong dream by turning that passion into a full-fledged career and business.
"From as far back as I can remember I've been grooming dogs. I was the kid who inspected and instinctively cleaned every dog's ears and eyes, while all the other kids were preoccupied with belly rubs and wet-nosed kisses. I was the 'unofficial' nail cutter of every dog in the neighbourhood, and I loved it!" said Jeanine.
When Jeanine had the unfortunate experience of having both of her dogs become severely ill only months apart, she was frustrated to discover that not a single grooming salon was able to ensure their safety.
Warned by her veterinarian that she should keep them away from other dogs, as they were in such a frail state that even the slightest touch affect their health and safety, Jeanine knew she couldn't take them to any grooming salons.
"I wasn't willing to take any chances with my fur babies!"
However, that meant that Jeanine had to swiftly come up with a Plan B, so she made it her mission to safely groom her dogs herself.
"I had two poodle mixes who, with every passing day, started to resemble sheep ready to be sheared for their wool… I needed to do something and fast! This was my motivation and my dogs were my muse," Jeanine recounted.
Fueled by determination and love for her two dogs, Jeanine read every ounce of grooming content she could get my hands on and watched every grooming tutorial video she could find.
"After a few dozen unfortunately hideous grooms on my own dogs (they were good sports) I got the hang of it!" said Jeanine.
That 'eureka moment' led Jeanine to fine tune her skills by training under one of the top groomers in the world.
After launching her dog grooming career as 'The Vegan Groomer', Jeanine is now excited to have made a home for her business in Downtown Oakville, with RUFF the Dog Barbershop – with chique décor and a comfortable atmosphere that will have your pup feeling paw-sitively pampered with the coolest cut in town!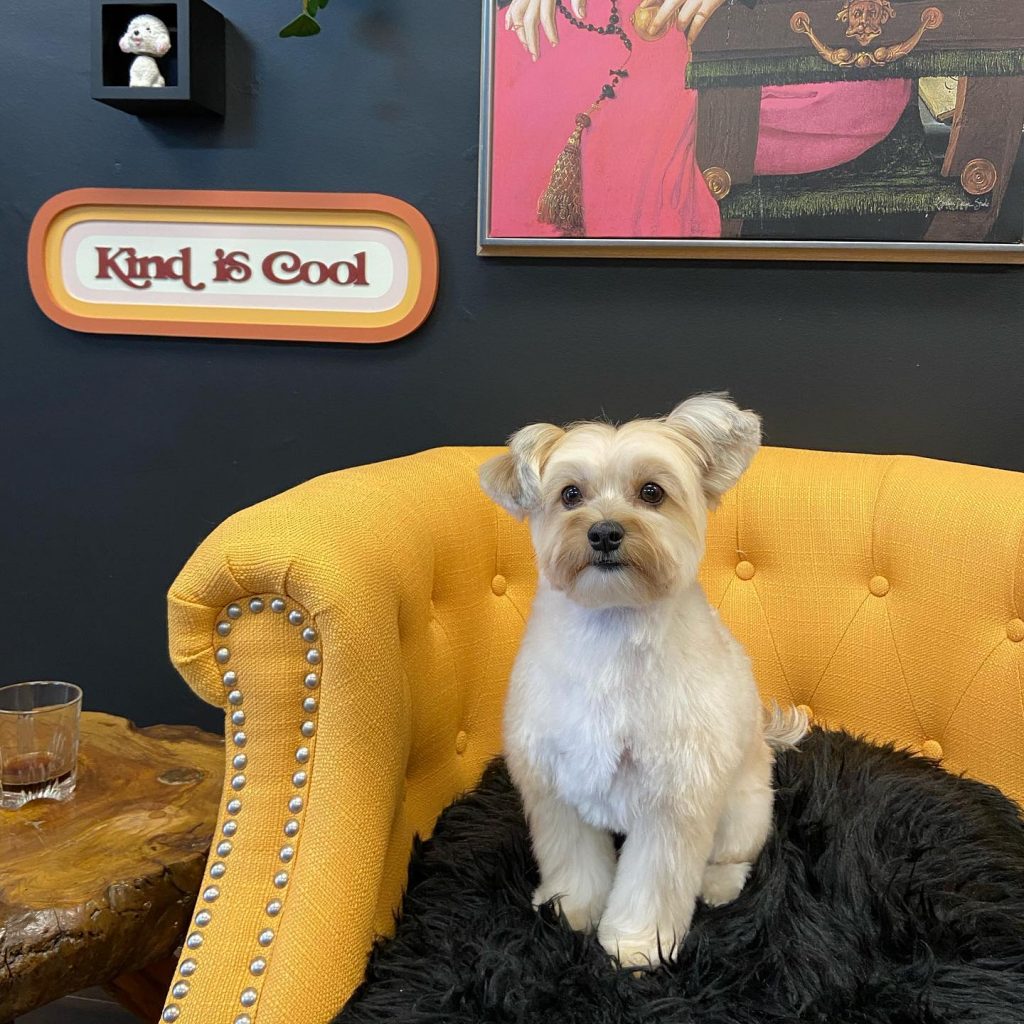 "I designed RUFF through the eyes of your dog, creating a space and experience where they would feel most happy and safe," said Jeanine. "As a pet parent, I understand how important it is to trust the person you're leaving your fur baby with. At RUFF, we pride ourselves in making you feel comfortable, knowing your dogs are under the best of care!"
Check out RUFF the Dog Barbershop online at https://ruffthedogbarbershop.square.site/ and find them on Instagram at @ruff.the.dog.barbershop