The winter months can feel pretty long – especially if it's a winter heavy with snow. Thankfully, our landscape allows for endless winter adventure. You can hit the slopes for downhill skiing, snowboarding, and tubing at Kelso Conservation Area, or venture to Bronte Creek Provincial Park to enjoy a pristine cross-country ski. Then, there are our lakes and waterways. When frozen over, they serve as the perfect setting for any angler to drop their line. Fishing doesn't have to stop when the cold weather rolls in. In fact, ice fishing is perfect for both avid anglers and families alike.
Are you ready to cast into the cold waters? Fifty Point Conservation, Valens Lake Conservation, and Binbrook Conservation in Hamilton all offer ice fishing when the conditions allow. However, the conservation authority doesn't supply ice huts, equipment, or bait. If you're looking for a full-service ice fishing experience, you may want to venture just a little bit further from the city.
Sarah Paireo from Simcoe Ice Fishing in Lefroy (Innisfil) says, "Typically, our bay freezes over in January, but the timing is variable. We wait for a solid 4-6 inches of ice before it's safe to head out." Generally, you can head out onto the lake as soon as the ice is frozen and thick enough – it all depends on the weather. There are several factors that determine ice thickness—the type of water, location, air temperature, water temperature, water depth, the size of the water body, and the presence of underwater springs or currents.
Summer Dream Ice Fishing in Orillia has been fishing Lake Couchiching for over 38 years. They also have heated ice huts and are conveniently located near Elwood Epps Fishing Store where you can obtain everything for your fishing needs (including a fishing license which is required for everyone between the ages of 18 and 65). While the huts are warm, Summer Dream says, "Ice fishing is a winter sport so you will need to dress accordingly in warm outdoor clothing, including boots, mitts, and a hat." However, Sarah from Simcoe Ice Fishing adds, "Hut rentals are wonderful to provide a shelter with comfy padded benches, predrilled holes, minnows, and a cooking stove for those who want to prepare food."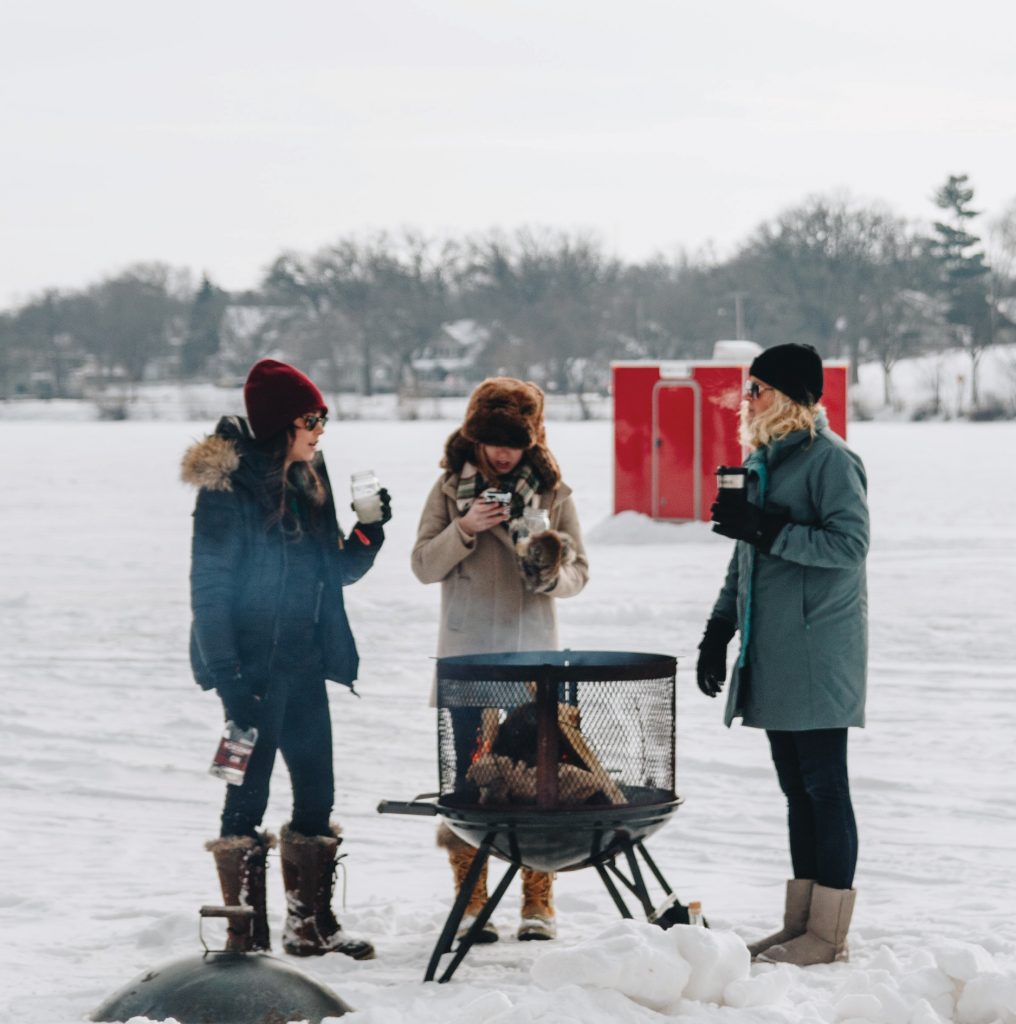 Elwood Epps in Orillia has everything you need when it comes to fishing gear. If you don't want to use live bait, their Baby Guppy Ice Fishing bait mimics a live minnow. They also have an ice fishing line – which is actually different from the line you would use in the warmer months. The ice fishing line has a special compound to keep it from freezing to your rod. If you're completely in the dark about the sport, the experts are ready to help. Debbie Martin from Summer Dream says, "For guests who have never experienced ice fishing we will teach you how to set up your fishing rod and the techniques on how to catch fish. For those who already know how to ice fish, we will guide you to where (hopefully) the best ice fishing spots are."
As for what you can expect to pull out of the water – think big. Both Sarah and Debbie say ice fishing is the perfect time to pull out giant perch, pike, pickerel, and crappie.
Fish on!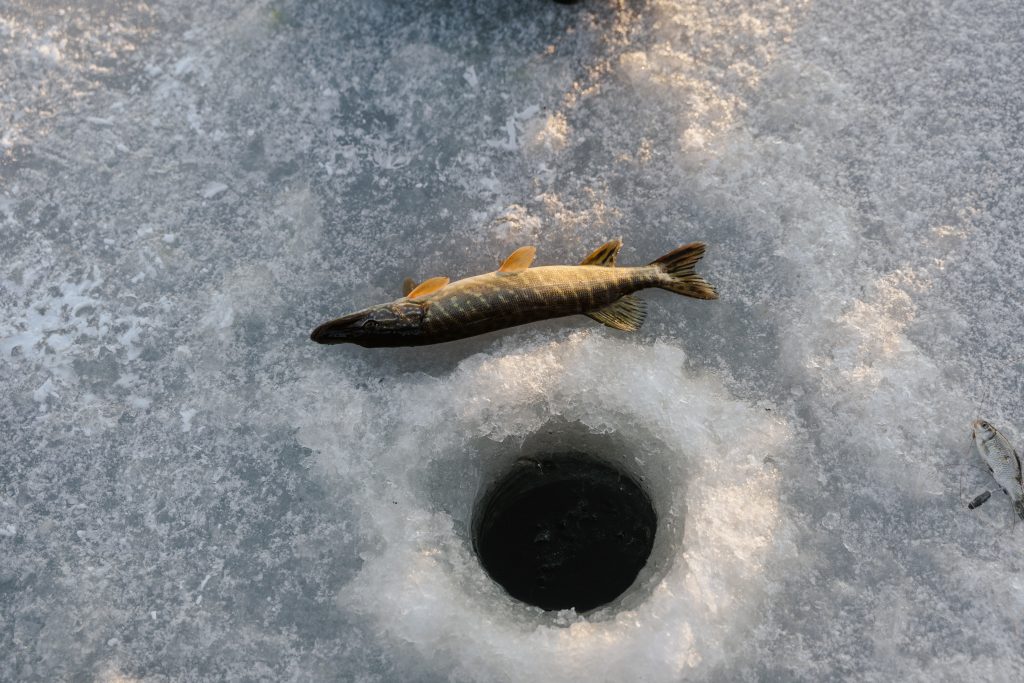 Local Links:
Elwood Epps || Elwoodepps.com
Summer Dream Ice Fishing || Summerdreamicefishing.com
Simcoe Ice Fishing || Simcoeicefishing.com
Adam Goy Fishing || Goyfishing.com