Many of us have been working from home for a little over two years – and while we've embraced Zoom meetings (and sweatpants), some of us are starting to miss the office. With some offices transitioning to a more virtual setting, you may be exploring other options to get that "office feel." This is where coworking spaces come into play. These spaces offer daily, monthly, and yearly memberships. Coworking spaces are a great alternative to your home office with both private offices and open desks available. Not only will you get to be around people, but they also offer great networking opportunities and the occasional water-cooler chat that you may have been missing.
Here are a few options to explore:
ACE Coworking
Acecoworking.ca | (289) 801-8731
295 Robinson Street, Suite100, Oakville | 132 Trafalgar Road, Oakville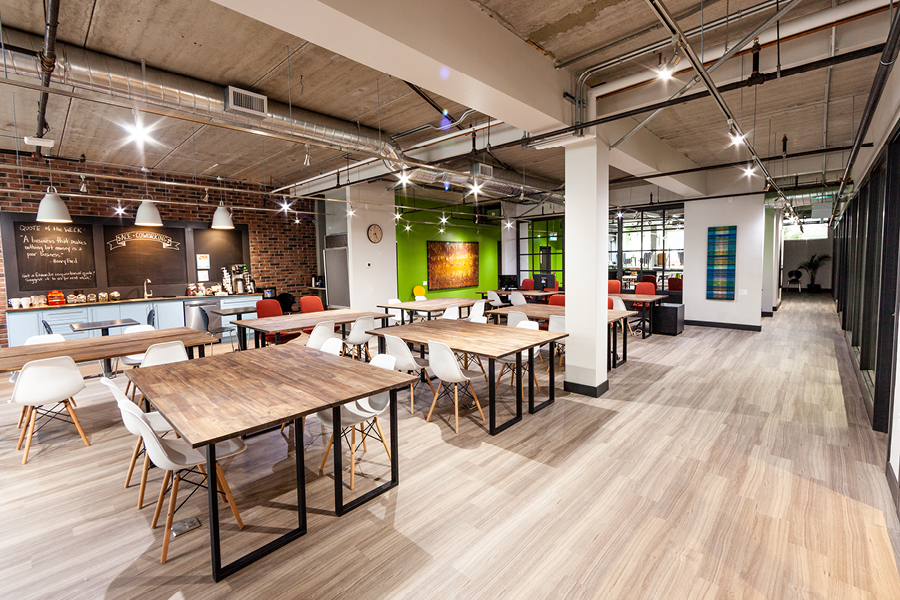 Located in Downtown Oakville on Robinson Street, Ace is a community for entrepreneurs, startups, freelancers, and remote workers. With flex workspaces, private offices, and boardrooms – ACE promotes collaboration, connection, and a quiet space to retreat when you need it.
"The benefits of coworking are numerous," says Nancy Fornasiero, the Founder and Community Director for ACE Coworking. "Working in a professional, well-designed space with great WiFi and other amenities makes you much more productive. We consistently hear from new members how much more they can get done when they come to work at our space than when they work at home."
ACE Coworking offers something for everyone with an array of different membership plans, from daily rentals of a hot desk to a dedicated desk or private office space. Their aim is to bring people together, and emphasize that coworking is not just for an individual person. It's also beneficial for small businesses.
Staples Studio
Studio.staples.ca | (289) 430-0217 | 320 North Service Road West, Oakville
Remember that office supply store at Dorval and the North Service Road in Oakville? They've added a coworking space! Staples Studio inspires deep collaboration and fellowship with a positive and nourishing environment. The space provides everything an individual needs to learn and grow within their business or work.
Offering 24/7 access to the building, Stapes Studio allows the freedom to work when it best suits you. Members are also given access to unlimited WiFi, discounts on their printing and marketing, dedicated on-site assistance, and a podcast booth.
alternawork
Alternawork.com | (416) 595-1313 | 2115 S Service Road West, Oakville
Just steps away from Bronte Go Station in Oakville in a state-of-the-art 21,000 sq. ft. building is alternawork – a coworking space designed to meet tech community needs in the GTA. The shared office space has private offices, dedicated workstations, and premium amenities, including a commercial kitchen, conference rooms, break-out rooms, event space, high-speed internet, parking, and coffee.
They also offer a virtual office package – where you can enjoy the benefits of a business mailing address, package handling, and access to the alternawork community, all with the freedom to book a desk and meeting space only when you need it.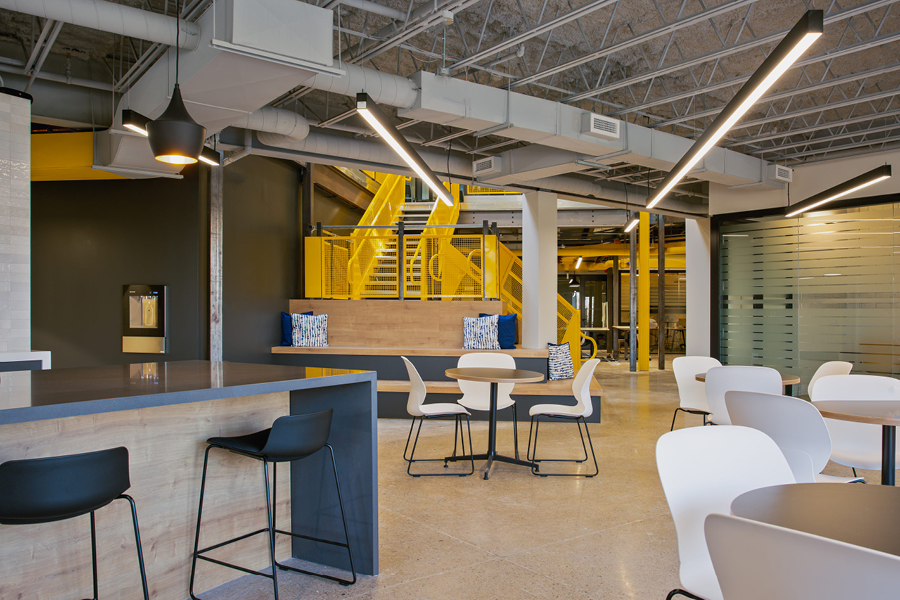 LAUFT – Flexible Workspace
Lauft.work/workspace/burlington-centre | (905) 948-5807 | 777 Guelph Line Unit C2A, Burlington
LAUFT – located in Burlington Centre on Guelph Line, believes the future of work requires more flexibility than ever before. With the ability to book hourly, daily, or weekly, they are on a mission to empower everyone with convenience. With no membership fee and on-demand booking, LAUFT is truly flexible. Desk rentals start at as little as $5-per hour.
NUVO Network
Nuvonetwork.com | 905-592-2598 | 1295 North Service Road, Burlington
Located in what was known as the Crossroads Centre in Burlington, this 150,000 sq. ft. broadcasting building is a synergetic space connecting entrepreneurs, content creators, and community champions, providing access to state-of-the-art multimedia facilities including podcasting, video production, and recording studios.
NUVO members can work independently at a hot desk or in shared work environments, while the outside community can rent space for everything from conferences to commercials.
With all of these spaces available to you, remote working no longer has to be a solo adventure.