Each February or March, with lined boots and knit mittens, Canadians head to the sugar bush in search of something sweet. Sure, the photo ops are great – but at the heart of these experiences, there's a harvesting history with Indigenous roots.
The story has it that Chief Woksis of the Iroquois found "the sweet" (syrup) when he threw his tomahawk at a maple tree in the cold of winter. The next day, the sun warmed the sap inside the tree, and syrup sprung from the hole. European settlers began to adopt the practice from Indigenous communities in 1557 and were shown how to harvest the sap, boil it, and turn it into syrup. This sweet staple was the initial form of sugar in North America until sugar cane became available in 1875.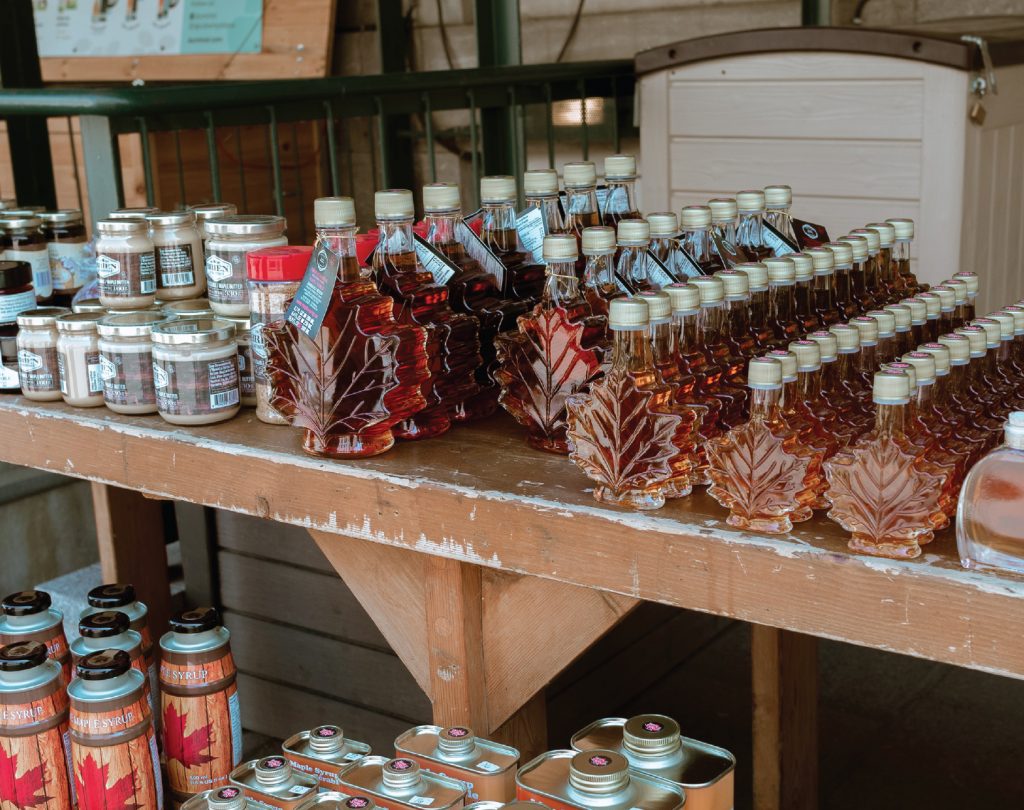 Since then, maple syrup has become a beloved staple on Canadian breakfast tables. It's also become a significant Canadian export, with 60 million kilograms exported to 50 countries in 2020 (valued at $515 million). Ounce for ounce, maple syrup is worth more than oil in Canada, with Canada supporting 75% of the world's demand.
As with any product of value, there runs a risk. In 2012, a suspected insider stole 9,571 barrels of maple syrup valued at $18.7 million from the Federation of Quebec Maple Syrup Producers (FPAQ). "The Great Canadian Maple Syrup Heist," as it's become known, made global headlines, even making it to Netflix in the documentary Dirty Money.
The incident shed light on the value and importance of maple syrup in Canadian culture and our economy. It's a reminder that even the most unexpected things can hold value.
At this time of year as the winter thaw begins, across many regions, you'll discover maple syrup festivals of activities and educational opportunities for the whole family. And with additional knowledge of its history and value to our economy, we're sure you'll find the experience even more special.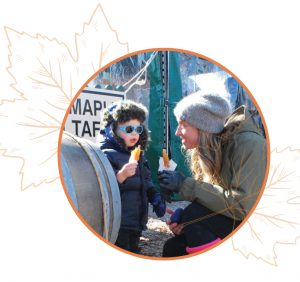 Bronte Creek Provincial Park
1219 Burloak Drive, Oakville
Ontarioparks.com/park/brontecreek
Fresh Ontario maple syrup begins flowing at Bronte Creek Provincial Park on the first Saturday in March when the park's annual Maple Syrup Festival gets underway. Enjoy a guided tour of Maple Lane, where 1890s costumed interpreters demonstrate how to tap maple trees and make maple syrup and maple sugar. View artifacts in the maple museum or tour the 100-year-old Spruce Lane Farmhouse. Be sure to browse through the maple products and souvenirs available in the Maple Gift Shoppe and pick up a bottle of syrup to take home. Hop on a wagon that will take you to a heated pancake house where you can enjoy fresh, hot pancakes with pure maple syrup and sausages, served up throughout the festival hours.
Another great local option is Maple Town at Mountsberg, hosted by Conservation Halton.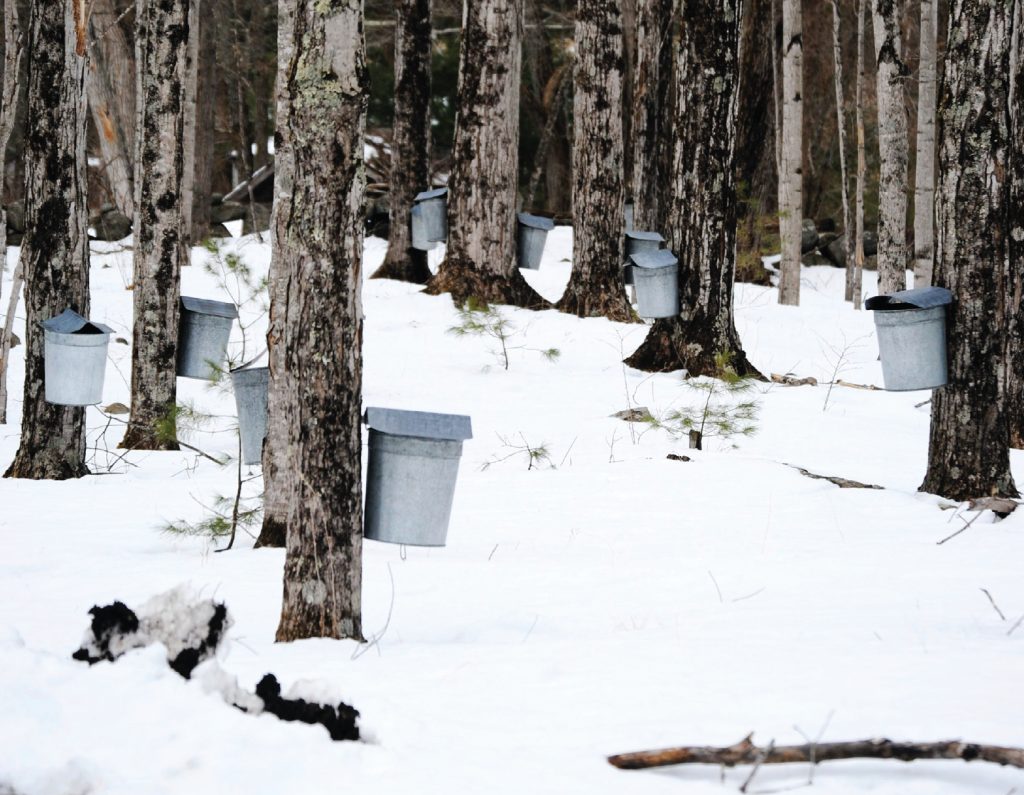 Maple Town Mountsberg
2259 Milborough Town Line, Campbellville
conservationhalton.ca
This is the sweetest time of year at Conservation Halton! The Mountsberg sugarbush has been producing maple magic for over 150 years and educating the public for over 40 years. Your 2-hour reservation includes access to Maple Town, gift shops, Pancake House, Farm Animal Barn, Raptor Centre Wildlife Walkway, Natural Playground, and park trails. An optional Guided Tour featuring tree tapping and syrup samples may be added (additional per person fee applies).
Just north of Halton Hills, in the Town of Erin, you'll find Elliot Tree Farm and their annual Maple Syrup Experience. It's also worth a visit!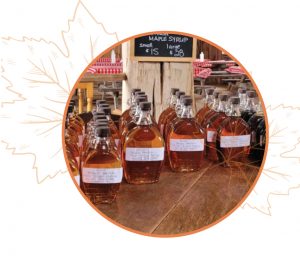 Weekend Maple Syrup Experience Elliot Tree Farm
9467 East Garafraxa Erin Townline, Hillsburgh
elliottreefarm.ca
Beginning on Family Day and running through to April 9th, you can immerse yourself in the maple syrup experience at Elliot Tree farm. Enjoy an all-you-can eat pancake breakfast or brunch followed by a maple treat sampling in their tree cellar. Follow up with a walk through the sugar bush, where you can try sap and explore buckets. Tickets are available through their website.
The next time you pour maple syrup over your breakfast, take a moment to appreciate the rich and unique history behind Canada's liquid gold!
by Nicole Lischer