Special occasions are usually when heirloom jewellery changes hands (or necks or ears) – an engagement or wedding, a milestone birthday, an anniversary, and yes, even the holidays. But what do you do when Grandma's ring shows up under your tree, and it's not quite to your taste? Of course, the meaning of it far outweighs the appeal. But the last thing anyone wants is for a beloved ring to sit in a jewellery box collecting dust. Maybe you've thought of remaking the piece to suit your style while also keeping a loved one's memory present. Maybe you're not all that sentimental and would prefer to sell material objects you no longer use. When it comes to weighing your options, here are a few places to start: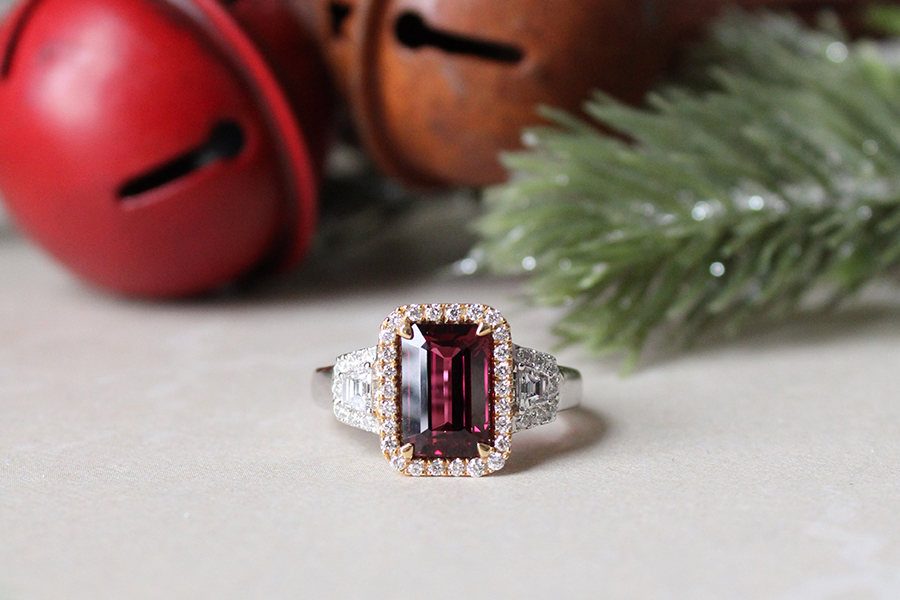 Regifting
The most important part of regifting a piece of jewellery is acquiring an updated appraisal (the person receiving it should know exactly what its worth). If you haven't had the piece appraised in a while, it is also important to note that the value may have changed over time depending on the material, popularity, and supply/demand. S. Taylor Jewellery Appraisal & Consultation is a local Burlington business specializing in all proper documentation needs for a professional and accurate appraisal by Certified Gemologist Appraiser, Sherrie Taylor. With in-person, private appointments, Taylor has invested in specific tools that allow their clients to see their gems and jewellery up close and personal.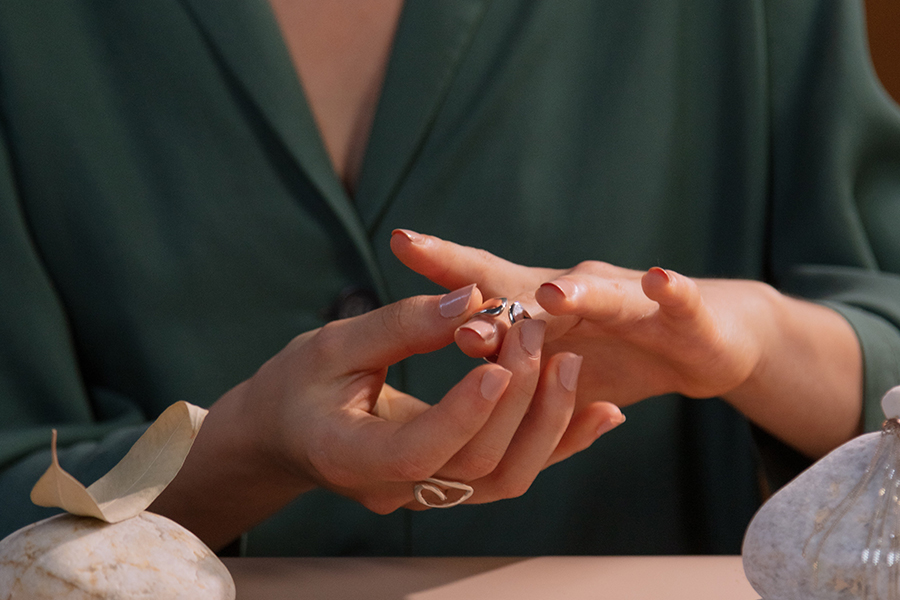 Remake
Sometimes the memory of the piece is just too precious, or maybe the value of the raw material is high, and you want to remake the piece into something that suits your style more. In this case, The Diamond Boutique, Oakville Jewellery, and Laura Tedesco Jewellery Design are all great options. With over 35 years experience, John Akcan relocated his Toronto Dundas Square store to Lakeshore Road in Oakville. His new location Oakville Jewellery features a state-of-the-art workshop equipped with a 3D printer, laser welder, lapping machine and more. This allows them to create virtually any design a customer wants, and provide 3D proofs before creating the pieces on site. In the heart of Stoney Creek, you will find sisters Sandra and Julia Karan at The Diamond Boutique, with over 14 years of experience in the jewellery industry. This family-run shop specializes in custom engagement rings and jewellery designs, and can help you turn your vision into beautiful custom-designed pieces. Also in Hamilton, Laura Tedesco Jewellery Design on Locke Street offers custom design work as well as a stunning collection of Laura's own designs. Laura grew up in the jewellery business and her father Dino still helps out and consults in the business. And Laura's husband John brings his creativity combined with CAD expertise to create stunning pieces of art for their clients. This team's passion is to help clients find their unique expression in the jewellery they wear. Their website is user-friendly, with a selection of beautiful design templates to help customize your piece.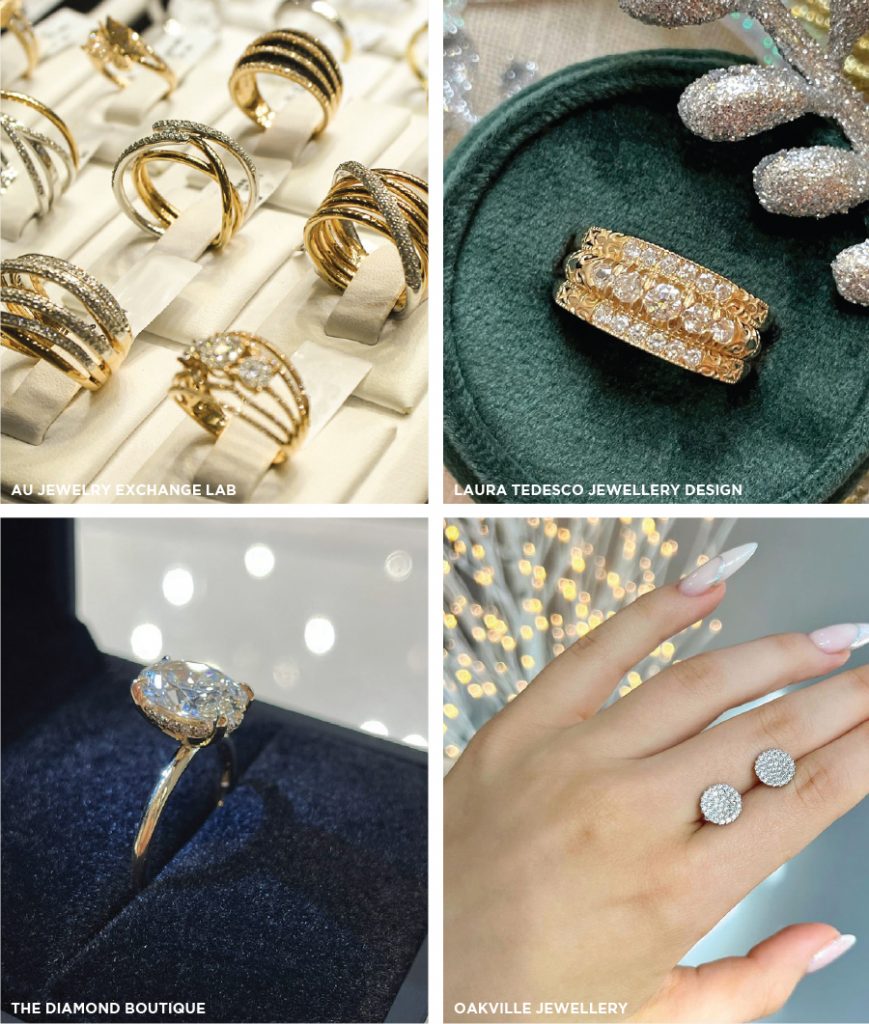 Resell/Recycle
Finally, if your jewellery has surpassed the first two options, you are most likely ready to completely let go of your pieces. Au Jewelry Exchange Lab is located in the heart of Downtown Burlington and offers a one-of-a-kind experience when it comes to reselling your precious metals. From honest and educational evaluations right in the privacy of the lab to in-home Gold Party and Lab on Location events, AU prides itself in making the experience about you. Their transparent approach differs from what we're used to when we think of selling our gold for cash. One of the other factors that sets them apart is their emphasis on recycling the majority of the products they buy. AU Jewelry Exchange Lab uses local refiners to melt down their metals and recycle them back to be repurposed. So, if your jewellery has reached its final destination, allow it to do something good for the planet…and for your wallet! AU pays out their evaluations on the spot. Complimentary evaluations are available.
By Anneliese Lawton
Local Links
Laura Tedesco Jewellery Design
lauratedesco.com

Oakville Jewellery
oakvillejewellery.ca

AU Jewelry Exchange Lab
theaulife.com
The Diamond Boutique
thediamondboutique.ca

S. Taylor Jewellery Appraisal & Consultation
stjewelleryappraisal.com