Busy fall schedules can make for frantic dinner making, or worse, takeout, which can hurt both your budget and waistline. While new kitchen innovations abound, an old school favourite remains a top contender for making delicious dinners with minimal fuss. If you find yourself sacrificing nutrition for convenience when feeding hungry family members, you may want to add a slow cooker to your cuisine repertoire.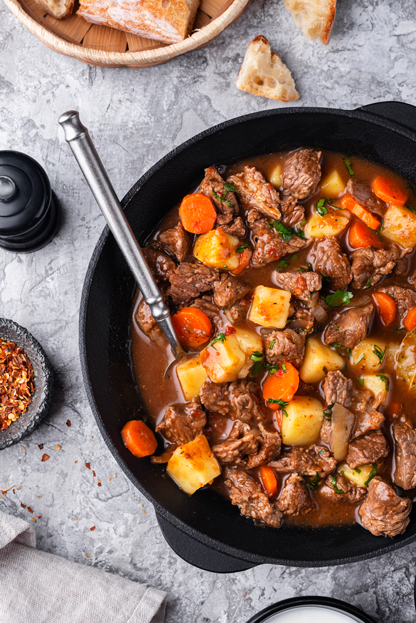 The trick is to front-load your efforts. Move your dinner prep to the morning, then let the crockpot slowly cook through the day. By dinner time, just dish it out and serve. Ideal for the winter, the crockpot is best known for making favourite comfort foods – think stews, hearty chili and soups – as well as Sunday dinner dishes like meatballs and tender roasts that simmer all day long, filling your home with a rich and savoury aroma.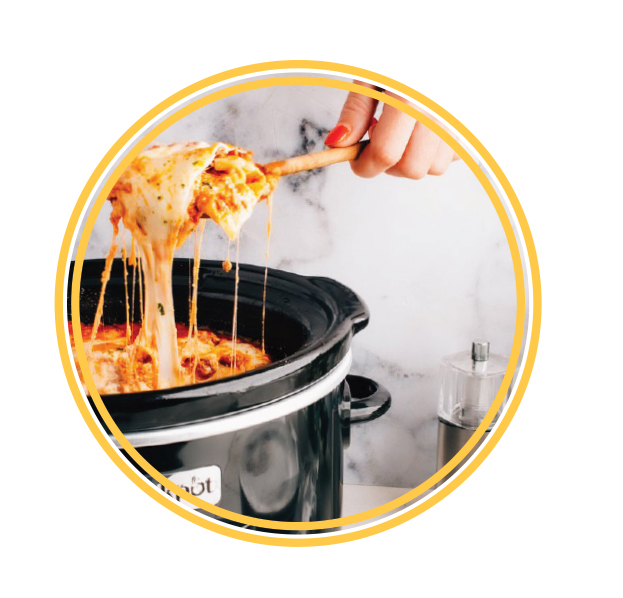 Budget-friendly dinners
As far as kitchen gadgets go, crockpots are relatively inexpensive to purchase and last for decades. They're also a great way to stretch your ingredients and get the most out of your grocery budget. Rather than spending four dollars on prepared chicken broth, use the bones from your leftover roast chicken. Place the bones in your crockpot, cover with water (about 2 inches above the bones), add an onion and carrot for flavour, and you'll have a delicious chicken broth eight hours later. Slow cooking methods are also ideal for cheaper cuts of meat, which can translate into big savings over the long term.
Easy to use
Crockpots are designed to make life easier for busy families, and are essentially fool-proof. They use low heat to cook food over a long period, so all you need to do is toss the ingredients into the pot in the morning, turn it on, and let it do the work. When dinner time arrives, a fully cooked delicious meal is ready to put on the table. An extra benefit is you're free from the nagging question: what will I make?
Variety of menu options
There's no shortage of crockpot recipes. From family staples, like meatballs and shepherd's pie to lasagna and hearty soups, slow cookers can be tasked with almost any type of meal. Did you know you can even make cheesecake in a crockpot? You can also now purchase pre-packaged slow cooker meals from most grocery stores that cut your prep time.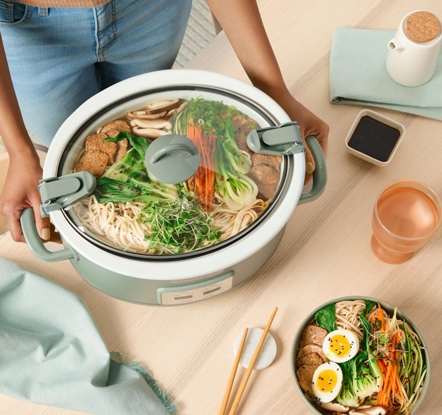 Choosing the right crockpot
Crockpots (or slow cookers) are easy to shop for because the features don't vary much. The main difference, according to Carol Lacher, owner of Nicetys in Oakville, is the size. Crockpots generally come in two sizes, 6-quart or 3.5-quart. Lacher advises customers to consider how many people are in their family, as well as the type of meals they plan to make in the crockpot. "If you are only two or three people, do you want to have leftover chili for the next eight meals?" she says. A 3.5-quart crockpot makes up to six servings and is ideal for a small family or household. For larger families, or those who appreciate leftovers (isn't defrosting even easier than slow cooking?), the larger size is probably a safer bet.


Local Links
Nicetys, Downtown Oakville
shop.nicetys.com
Casual Gourmet, Hamilton
casualgourmet.ca
Thinkkitchen (Stokes), Mapleview Mall, Burlington
stokesstores.com