Christmas is a magical time of year, a time when people who usually don't bake find themselves in the kitchen trying out family recipes. For some it's a chance to relax and transform a few simple ingredients into something amazing that captures the joys of the season. For others, it's a chance to create gifts that come straight from the heart, a symbol of the sweetness of friendship and family. For me, it's about family tradition.
My mom was an excellent baker; every Christmas she would put out a magnificent display of her culinary talents with impressive trays of holiday cookies. She always made her famous shortbread that everyone fought over, there were never enough of her mini pecan tarts or thumbprint cookies; her iced cutout cookies were sheer holiday decadence and everyone would wrestle for her
mincemeat tarts.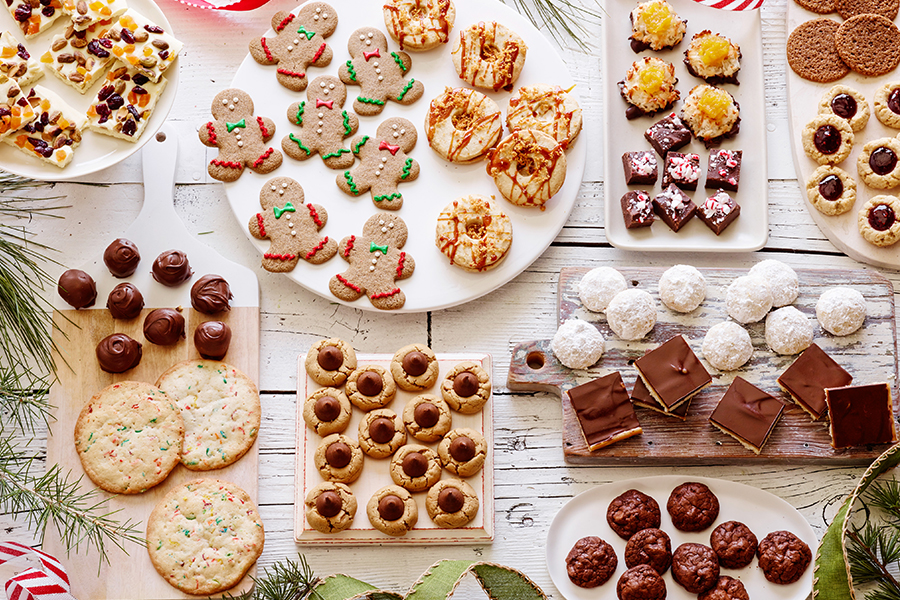 Sometimes she would make her luscious chocolate and mint squares, her festive dried fruit icebox cookies, Italian pitzels or anything else that caught her eye that year. She would even craft the most beautiful gingerbread house that adorned our table, begging to be nibbled at throughout the season. I try my best at baking during the holiday season but my mom's shoes are big ones to fill. I bake her traditional cookies but have added my own such as Whisky Pecan Bites, Niagara Biscotti and Cream Cheese Sugar Cookies.
The kind of cookie you bake is not as important as the flavour of the cookie. If you like that "melt-in-your-mouth" burst of flavour decadence in a cookie, nothing is better than butter. I've discovered through trial and error however, that cookies made with shortening hold their shape better. I don't use margarine, but if you do, never use whipped margarine, the solid sticks are better for baking and they're easier to measure.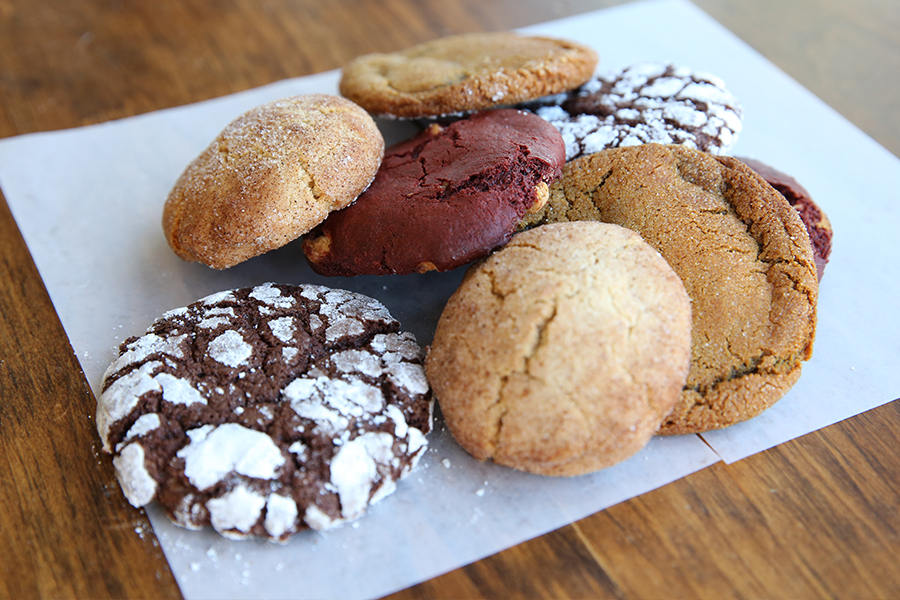 If you're a fan of chewy cookies you can melt the butter before adding it to the sugars and of course, cook them a few minutes less than the recipe calls for. Brown sugar will give you a chewy cookie while white sugar makes them crisper. Speaking of crisp cookies, try using two egg yolks instead of a whole egg and you'll be surprised how much crispier each bite will be.
Try cookies with a vinous flair like Black Chocolate Baco Noir Cookies, Lavender Raspberry Cassis Cookies and Cabernet Crescents. Even the trendy French macaroons taste better with some wine with framboise cream between two little raspberry coloured cookies, or champagne cream sandwiched in light golden cookies.
Anyone who loves to bake during the holidays knows that Christmas baking is much more than about baking cookies – it is a way to celebrate life, family and friendship. These irresistibly sweet, icons of enchantment are perfect for gifting, decorating the tree and of course, leaving for Santa. To you and your family this holiday, all of my best wishes for a wonderful holiday season.
by Lynn Ogryzlo
Lynn Ogryzlo is a food, wine and travel writer, international award winning author and regular contributor to Look Local Magazine. She can be reached for questions or comments at www.lynnogryzlo.ca