As Canadians, we reluctantly accept that we have long winters and too-short summers. And it means we all understand that we have to pack in as much outdoor activity as we can in the summer months. So as the first spring shoots poke through in the garden and the ice and snow finally melt away, we are READY….. to spend some time lingering in the sun on a patio, open the pool, clean up the yard, make the first trip to the cottage, and if you are a golfer, to dust off the clubs and get out there for the first round of the season.
We are fortunate in Halton to have an amazing selection of great public golf courses to choose from, all within a 45-minute drive of home. They offer a vast diversity of terrain and degree of difficulty, so you can choose to experience them all, or pick a couple of favourites and focus on those.
If you are planning to play a lot this season, then it will make sense to take advantage of a coupon book. For example, the Greens Fee Passport available from www.golfpassport.com offers savings at 170 golf facilities in Ontario and upstate New York. Golf Fore All is another program that offers savings at about 120 courses in Ontario (www.golfforeall.ca). You will find the savings from these programs usually pay for the upfront cost within a couple of rounds.
Most golf courses in Ontario offer discounts for seniors playing on weekdays. Make sure to call ahead or do your research online, and book your tee times early. The popularity of the game has surged since the pandemic, and it may be difficult to get the tee time of your choice at
many courses.
With so many great local courses to choose from, it is not easy to pick our favourites. But here are a few courses we recommend. You won't be disappointed at any of them.
Tee it up and have fun this summer!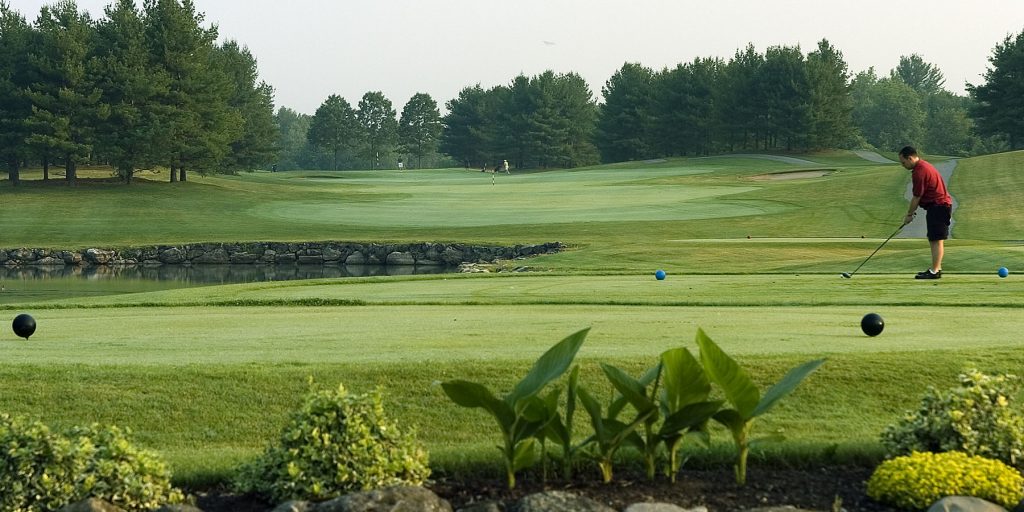 Carlisle Golf Club
523 Carlisle Road, Carlisle
Kaneffgolf.com/golf/courses/carlisle
Part of the Kaneff Golf group, in the beautiful area between Carlisle and Kilbride. A cozy collection of three nine-hole courses, with rolling greens, tall pine trees, and generous fairways. This is a shot-maker's course, so accuracy is key. Watch out for the signature 6th hole on the North course, a par 5 with a dog leg to the right and a very narrow fairway. Lots of balls have been lost in the farmer's field to the left of the fairway!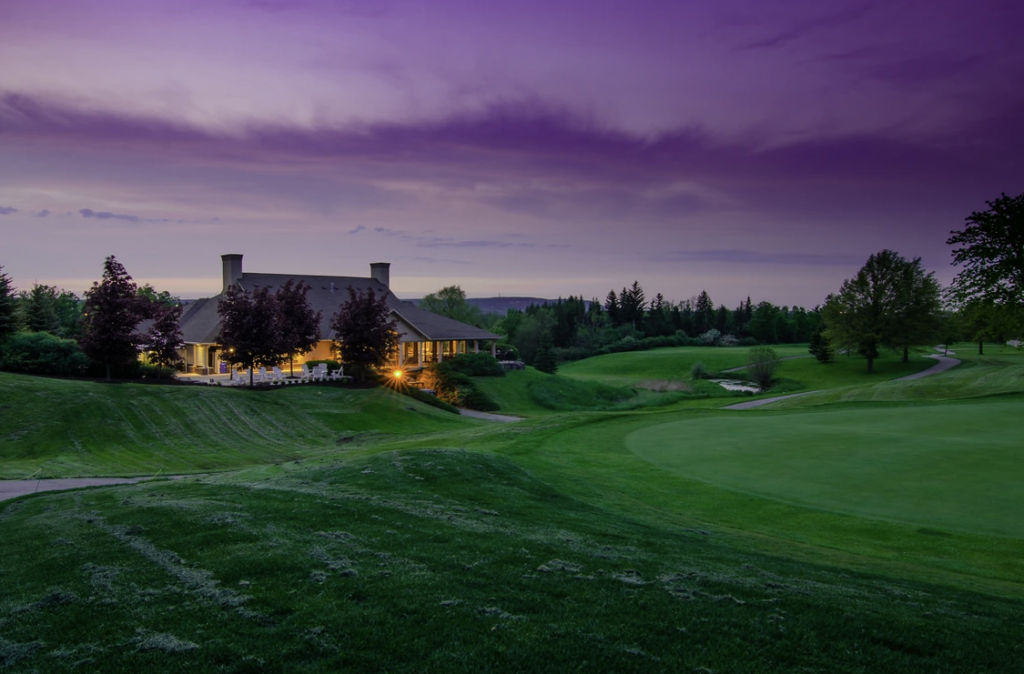 Lowville Golf Club
2662 Brittania Road, Burlington
Lowvillegolf.com
In the picturesque village of Lowville, locally owned and operated, this 18-hole course is built into the side of the Escarpment. It may be helpful to have one leg longer than the other as you will need to play lots of side of hill shots! You can drive a mile from the long downhill par 5's, but be prepared for a good workout if you choose to walk this course. The sunset views across the valley on a summer evening are spectacular.
Mount Nemo Golf Club
5377 Walkers Line, Burlington
Mountnemogolfclub.ca
Formerly known as Indian Wells, this 18-hole championship course is in a spectacular setting beneath the towering cliffs of Mount Nemo, with beautiful views from many of the holes. This is a challenging course with water hazards on 6 of the holes on the front 9, and narrow fairways and mature forests on the back 9.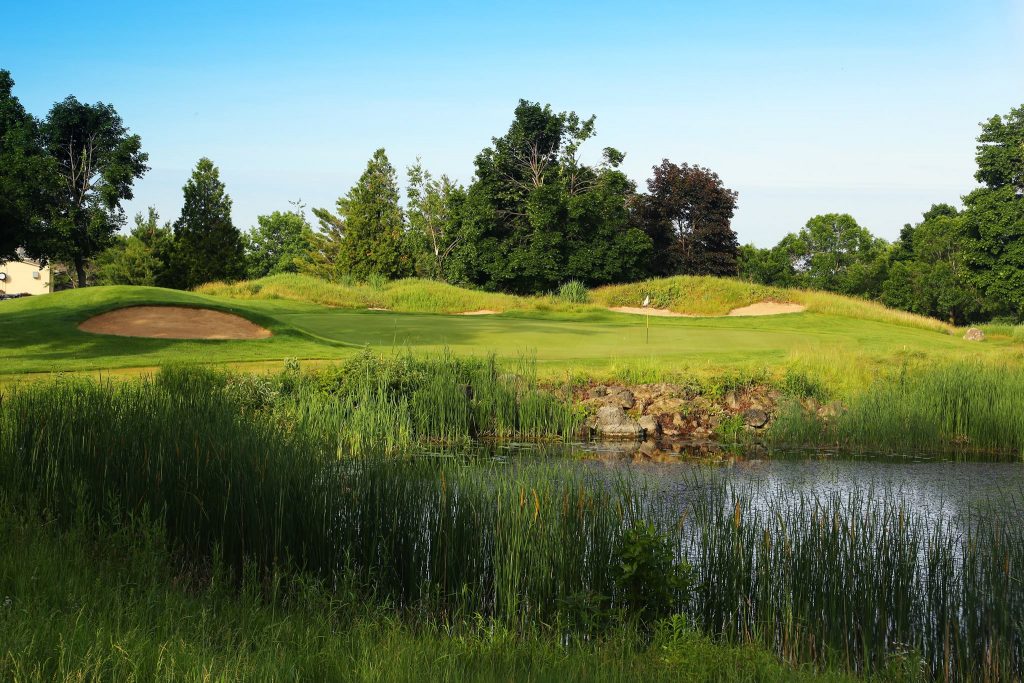 Hidden Lake Golf Club
1137 # 1 Side Road, Burlington
Hiddenlake.clublink.ca
Just north of Burlington, and now part of the Clublink family, Hidden Lake has been in operation for over 60 years, and offers two distinct 18-hole championship courses. The Old Course is a more traditional tree-lined course with small greens, that allows glimpses of the "hidden lake" on the 16th and 17th holes. The New Course has larger greens, more generous fairways, and plenty of water.
Burlington Springs Golf & Country Club
5235 Cedar Springs Road, Burlington
Burlingtonsprings.com
This is a great course to play early in the season. The gently rolling fairways drain well, and they pride themselves on offering great value and a challenging experience for novice and experienced golfers alike. The back 9 is a bit more challenging than the front.
Oakville Executive Golf Course

4414 Fourth Line, Oakville
Oakvillegolf.ca
Located just north of Oakville, Angel's View is a 9-hole regulation length course, and Mystic Ridge is a shorter 18-hole par 63 course. Both are ideal to introduce new players to the game and the par 3 is perfect for kids just starting out. Choose your club carefully on the 9th hole heading back to the club house – the hydro wires cross the fairway and present an interesting additional hazard!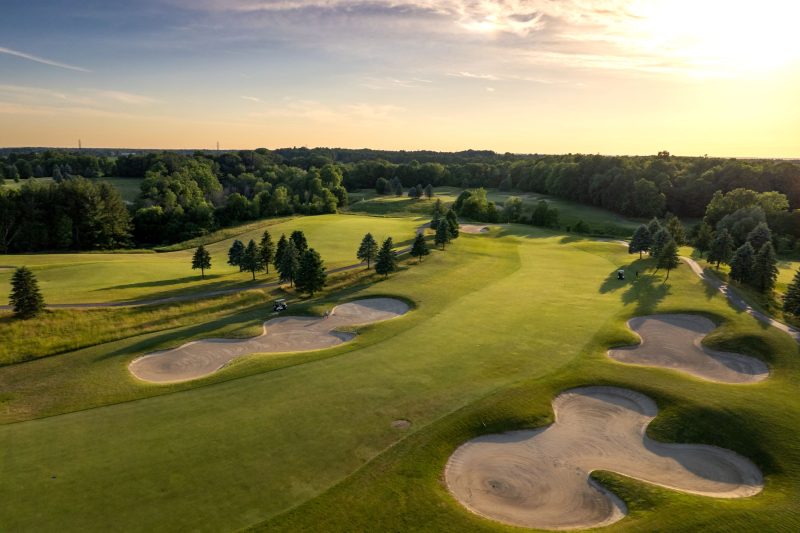 Mystic Golf Club
1707 Jerseyville Road West, Ancaster
Golfnorth.ca/mystic
Located not far off the 403, just beyond Ancaster, is this very different and special gem. Set in beautiful countryside with no houses to be seen, this Tom Pearson designed course offers a unique wide-open experience for the serious passionate golfer. Most notable is the 10th hole – a par 6 (not a typo) which requires you to hit over 3 ravines! Beautifully maintained, carts only.
King's Forest Golf Club
100 Greenhill Avenue, Hamilton
Hamilton.ca/things-do/golf-hamilton
Owned and operated by the City of Hamilton, and located in the picturesque Red Hill Valley at the foot of the Escarpment, this municipal course is long and challenging. There are some terrific elevated tee shots, lots of interesting dogleg holes, and six holes requiring you to navigate the Red Hill Creek which traverses the course.
By David Mosley and Tim Root