Look Local is a small business headquartered in Downtown Oakville, and we've been riding the entrepreneurial rollercoaster for about ten years now, navigating the ups and downs as best we can. Along the way there have been many lessons, successes, failures, and more challenges than we could list; but one of the best things we did when we started this business was join the local Chambers of Commerce. Like anything, you get what you put into it – but if you're currently operating a local business, or thinking of starting one – joining your local Chamber of Commerce is a must.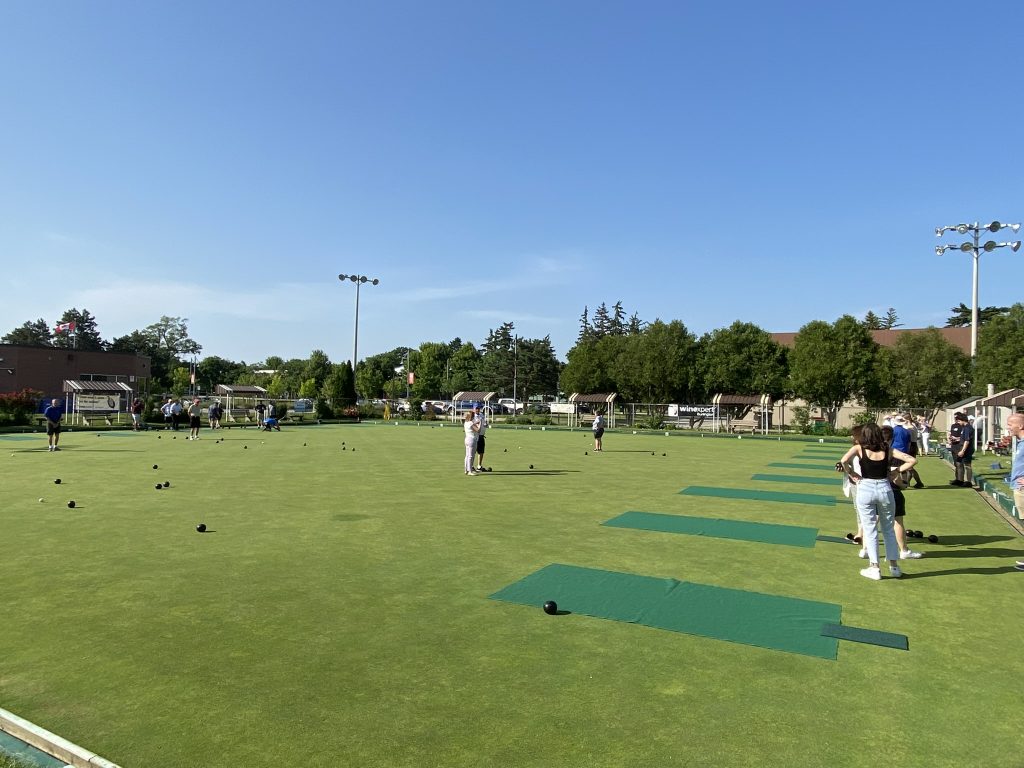 "Joining and engaging with your local Chamber opens up a vast network and opportunity to tap into support that is unique to your business needs", says France Fournier, President and CEO of the Oakville Chamber. One of the primary benefits of joining the Chamber is access to networking opportunities. Both the Oakville and Burlington Chambers host regular events and meet ups where members can connect with other local businesses and build relationships. This can be especially valuable for small businesses looking to expand their customer base or establish partnerships with other businesses.
However, don't expect to join your local Chamber and sit back and relax while the business pours in. You still have to be engaged, and participate – even if networking is outside your comfort zone. The best ROI on your membership often comes indirectly; a tip from a fellow local business, knowledge of a business grant you can apply to, or simply a referral from one business to another.
In addition to networking opportunities, the Chambers offer a variety of resources and services to their members. This includes access to educational resources and training programs. "All our members are different, so there is no one reason why they join. It's always a combination of our three pillars; connecting leaders, active advocacy and educational opportunities", says Terry Caddo, President and CEO of the Burlington Chamber. Both the local Chambers offer monthly educational sessions, such as social media best practices, key steps to starting a small business, networking 101, and so on.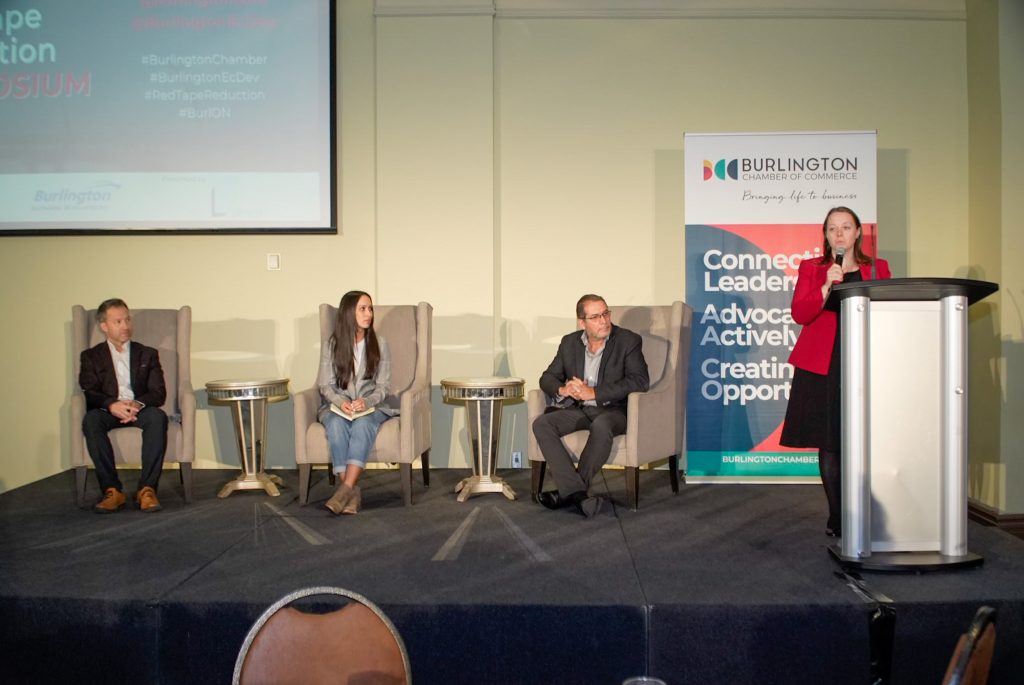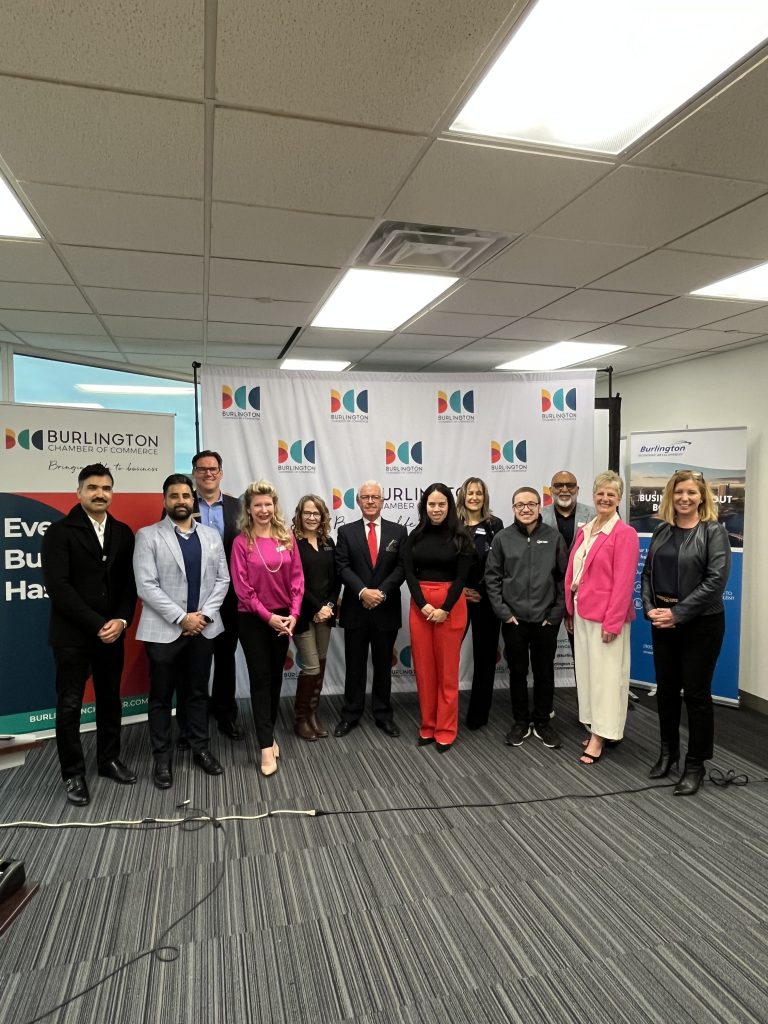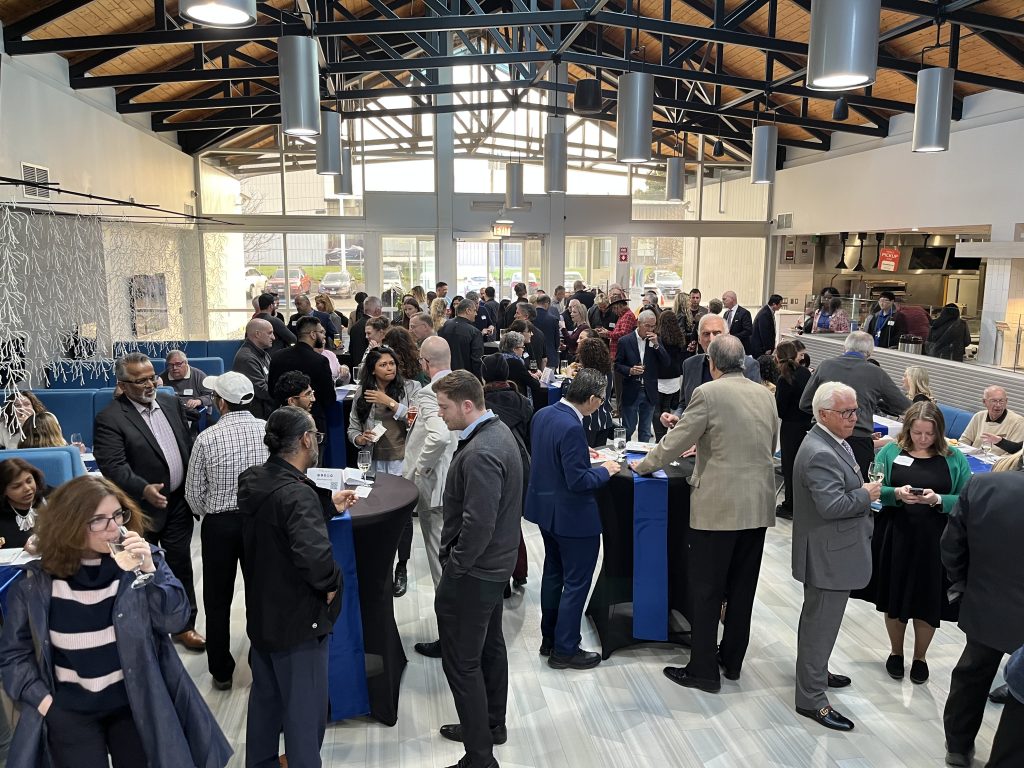 On a larger scale, the Chambers of Commerce also play a vital role in advocating for the interests of their members on a local, provincial, and federal level, giving businesses a voice in the community and beyond. Both the Oakville and Burlington Chambers are part of the Ontario Chamber network, which has a direct line to Queen's Park. They advocate for everything from business tax rates to summer student programs, and are often the unsung heroes of the business community. The trickle-down effect of these efforts is a vibrant business community, and in case this is your first time reading Look Local, that's something we care about passionately! Without local businesses, in particular the small businesses that are independently owned and operated, our communities would not be the wonderful places to live that they are today.
Ready to learn more about your local Chamber of Commerce? The best way to get started is to attend a networking event, or an open house. Find out more at oakvillechamber.com or burlingtonchamber.com and see you at the next event!