It's about a two-hour drive from Cynthia Peters's 35 acre farm in Prince Edward County to her old office in Toronto. The view, however, is a world apart. While her downtown corner office where she worked looked onto a busy street scene, today she can gaze upon a field of home-grown vegetables and the farm she calls home.
Peters is the owner and founder of From the Farm Cooking School in Prince Edward County, where she teaches classes from April to November, and introduces city folk to the charms of country living and the culinary arts. Her classes are held in her sunny heritage kitchen that has both a professional 48" propane range and a Mennonite wood bake oven.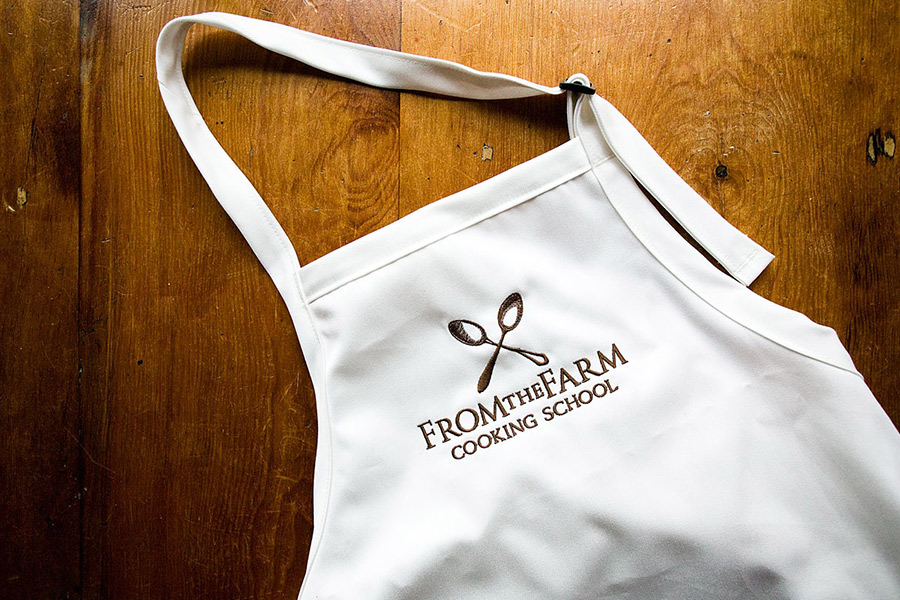 How did she make the leap from city to country? Very slowly, but surely. Cooking was always her passion, something that's evident in the more than 700 cookbooks in her collection, including one that dates back to the 1700s. "I like to read cookbooks like other people read novels," says Peters. But before making any big moves, she went back to school and got her personal chef's diploma. When she and her husband found an old farmhouse in Prince Edward County, they decided it was time to make the move. She dove into the business full time and has never looked back. "I thought this was the perfect opportunity to take my previous life of knowing how to organize and launch a company, and marry everything together with my passion for cooking," she recalls.
Her cooking classes have been popular from the start and include Tuscan farmhouse cooking, homemade pasta making, sausage making, and cooking with heirloom tomatoes. Dinner with Julia Child is a big favourite, and her guests will learn to make a classic French dinner that could include homemade crepes, Chicken Ballotine or French apple cake. One of her most popular classes is called the Culinary Adventure: a small group enjoys a customized cooking lesson and also gets to explore the County with Peters. She takes people to farms in the morning as well as to cheese factories, vegetable producers and wineries. "I walk the fields with everyone and people pick vegetables and we also go to farm stands and pick up the ingredients." Along the way, she shares stories about the people who have started businesses there. She'll also bring in guest chefs, depending on the topic of the class.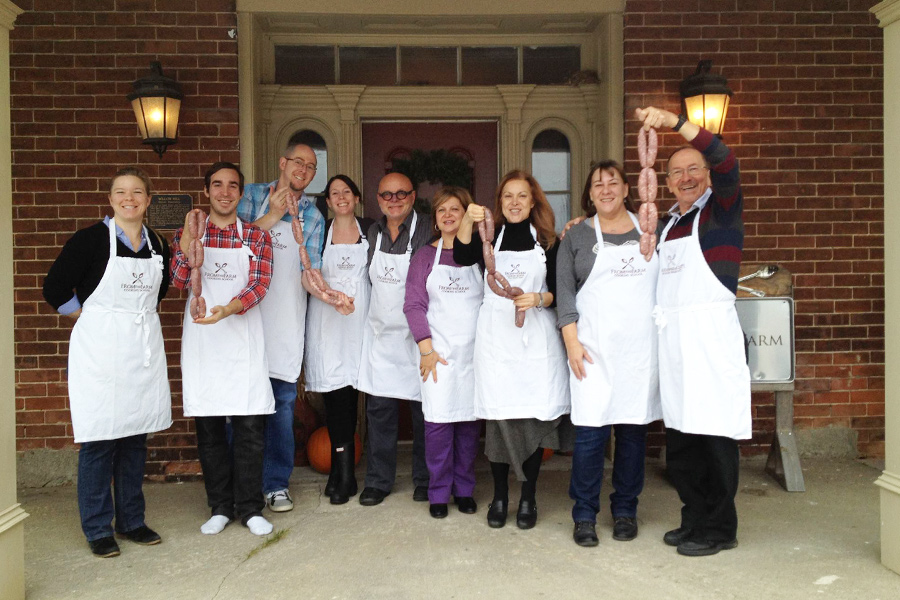 Most of her clients come from Toronto, Ottawa and Montreal, with others from Peterborough and Kingston. Some make a weekend out of it while others just come for the day. "People love the fact that they can come and experience a hands-on class in our heritage farmhouse.It introduces another level of personality, and it gives people the history and feel of the community by having it here." For some people, when they see all of the workers planting and picking out in the fields, there's a realization of how much work is involved in bringing food to the table.
As if Peters isn't busy enough, she also does some food writing and is the author of The Art of Herbs cookbook, and she is working on her second. "It doesn't feel like work. I love food shopping and telling stories and helping people navigate their way through all of the things going on in the County," she beams. She can't believe it's already her eighth season and says, "Time flies when you're having fun."
by Denise Davy
Local Links
From the Farm Prince Edward County
Fromthefarm.ca
Prince Edward County
prince-edward-county.com