We all know that fruit and vegetables are good for you, and while you may favour a hamburger over some cucumber and hummus for lunch, getting your greens is key to staying healthy. Dietary guidelines suggest two cups of fruit and two and a half cups of vegetables per day may reduce your risk of heart disease, stroke, and cancer (along with helping weight management). It's no wonder that "juice" is booming in popularity. 
Juicing is one of the easiest ways to get your daily serving of fruit and veg. And while you may already be on the smoothie wagon, juicing certainly has its time and place. Pure juice offers concentrated vitamins and nutrients, which are much easier to absorb. Blending, on the other hand, is great for meeting your daily intake of fibre (which helps with digestion, controlling blood sugar, and lowering the risk of heart disease).
But how does juicing work? 
Cold-pressed juice uses a hydraulic press to extract the maximum amount of liquid from fresh fruits and vegetables. Since the cold-pressed juices aren't pasteurized, you don't risk losing any vitamins, nutrients, minerals, or antioxidants.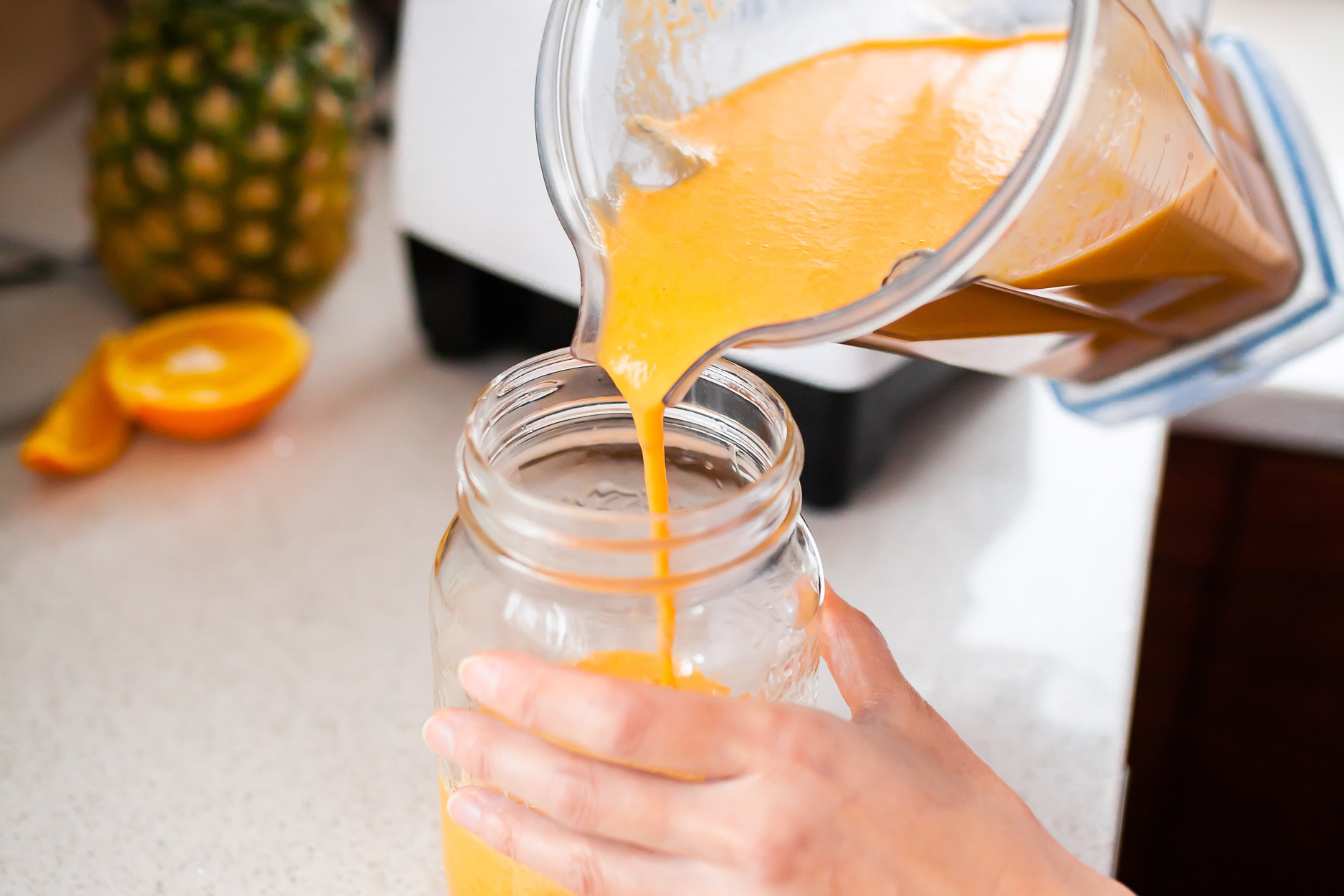 Farmer Jacks in Burlington is famous for its fresh-pressed juices, especially their 7-day juice cleanse. The cleanse includes five juices per day over seven days and is intended to help rid cravings for refined sugars and processed foods. Among the selections are the Power Cleanse or Detox Cleanse, and for added vitality, there are booster packs for immunity (carrot, celery, apple, orange, ginger, turmeric) or flu boosters (black garlic, turmeric, ginger, lemon). 
If you're not ready for a cleanse but want to add some more nutrients to your diet, Farmer Jacks offers a wide range of cold-pressed juices in a variety of flavours. Their detox power juice, consisting of kale, cilantro, celery, apple, green grape, ginger, and lime, provides energy and supports healthy skin, cell growth, and regeneration. Their antioxidant blast, a blend of carrots, grapefruit, orange, apple, raspberry, and ginger,  help you get through the day. Or try the liver flush: a blend of beet, carrot, apple, orange, lemon, and ginger.  
Green Press Juice in Oakville offers certified organic cold-pressed juice and free delivery in the GTA. Juices are pressed daily, unpasteurized, and help promote a healthy and active lifestyle. Green Press also offers a juice cleanse as a way to rid your body of toxins, kick start your metabolism, increase energy levels, control and eliminate cravings and mood swings, increase mental focus and clarity, boost immunity, and help get rid of unwanted fat. 
They also have a registered holistic nutritionist on live chat to help you decide which juices and programs are best for you.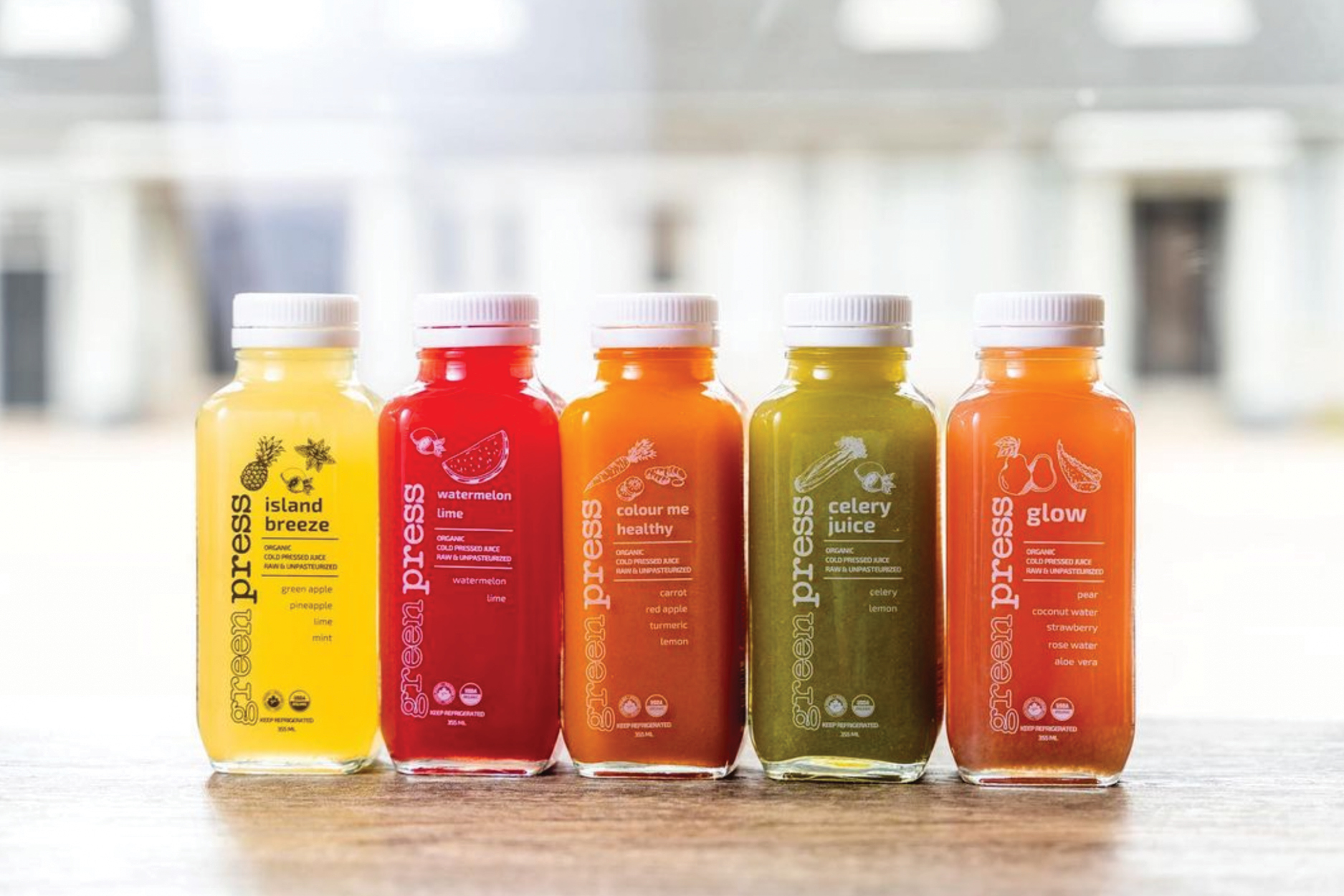 The Village Juicery in Oakville makes fresh, organic, plant-based beverages, meals and cleanses. Their products are all designed by nutritionists to help you feel great, and all are made fresh every day with no UV or high-pressure processing.  Choose from a wide selection of juices and milks, booster shots, cleanses and kits.
The Bodhi Bar in Burlington offers organic cold-pressed juices, smoothies, shots and cleanses.  They specialize in organic juice cleanse packages, and use a cryogenic preservation technique to deliver the freshest and most nutrient dense products. One of their best sellers is Spice Girl – organic carrots, apples, ginger, turmeric and cinnamon. Or try the Detox Concoction – organic kale, spinach, cucumber and celery with added parsley, ginger, lemon and apple!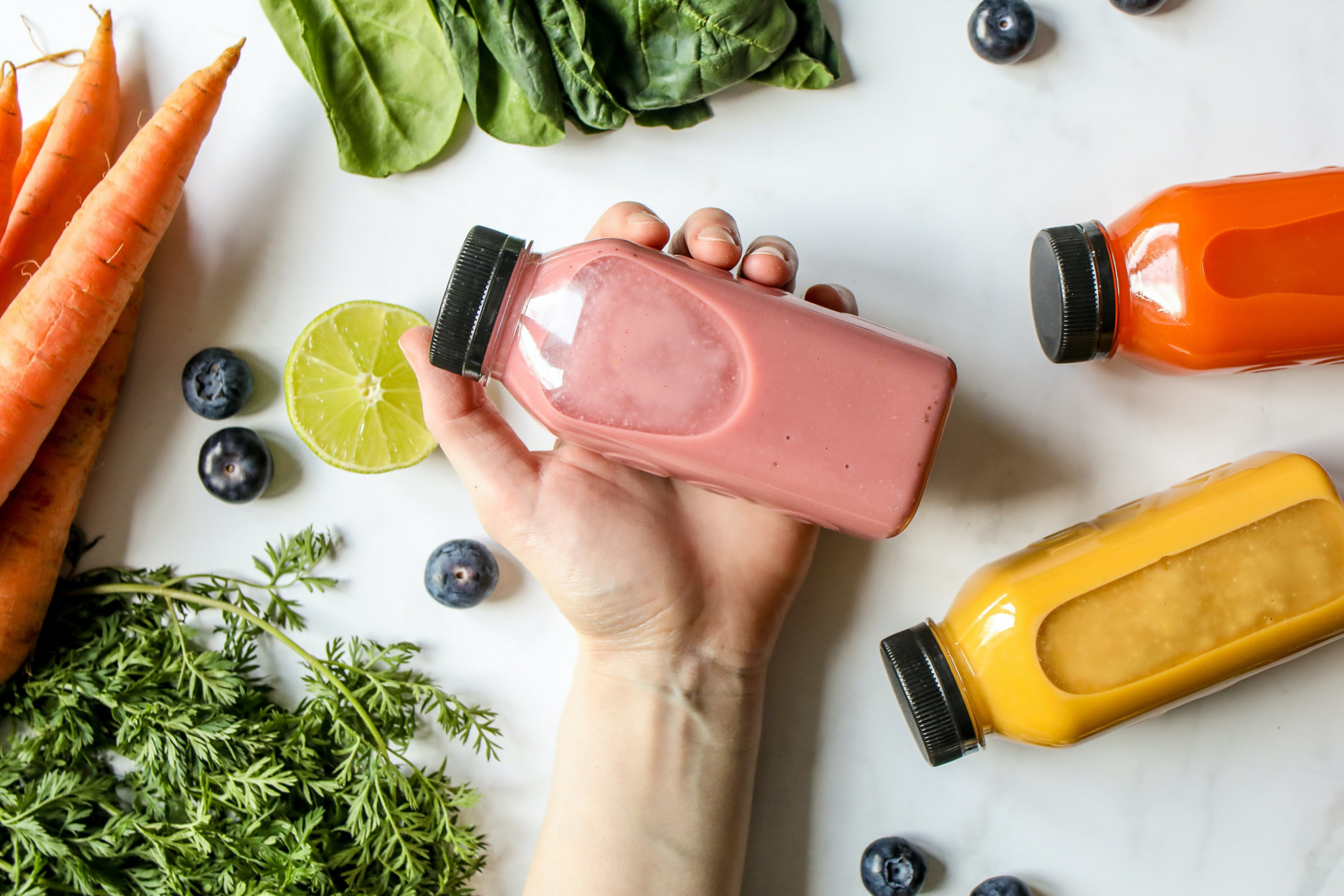 Trish Juice in Burlington offers freshly squeezed juice and smoothies. From the pure and simple to more exotic juices, try the Purifier: lemon, green apple, blueberry, carrot, beetroot, ginger, and coconut water. Or the Mojito: lemon, green apple, cucumber, and mint (super refreshing on a hot day). Tangy Twist has a blend of orange, green apple, carrot, beetroot, and ginger.  While the Cuban features pineapple, orange, mango, lemon, mint, honey, and coconut milk. If you want to get your omegas in, too, go for the avocado almond crunch – a delicious blend of banana, avocado, almond milk, and almonds.
Whether you're a seasoned juicer and opt for a regular juice cleanse or merely want to get more fruit and vegetable servings into your diet, there are plenty of options to try.
Local Links
Farmer Jacks: Farmerjacksmarket.com | (905) 333-5225
Green Press: Greenpress.ca | (905) 849-4040
The Village Juicery: Villagejuicery.com
Bodhi Bar: Bodhibar.ca | (289) 237-7777
Trish Juice: Trishjuice.com | (905) 487-6197