Written By: Jenny Ratcliffe Wright
Risotto, in its simplest form, is a hearty, warming rice dish which takes on the flavour of added ingredients as well as the richness from the broth or stock used. Regardless of the flavouring, it is usually finished with butter and Parmesan cheese. Risotto is not only popular, it is simple and fun to make.
Rice is, naturally, the star of the dish. It produces starch from the gentle stirring in the cooking process which rubs the starch off the surface of the rice, thereby thickening the cooking liquid. Choosing a rice that doesn't have enough starch means that the classic creamy texture cannot be achieved.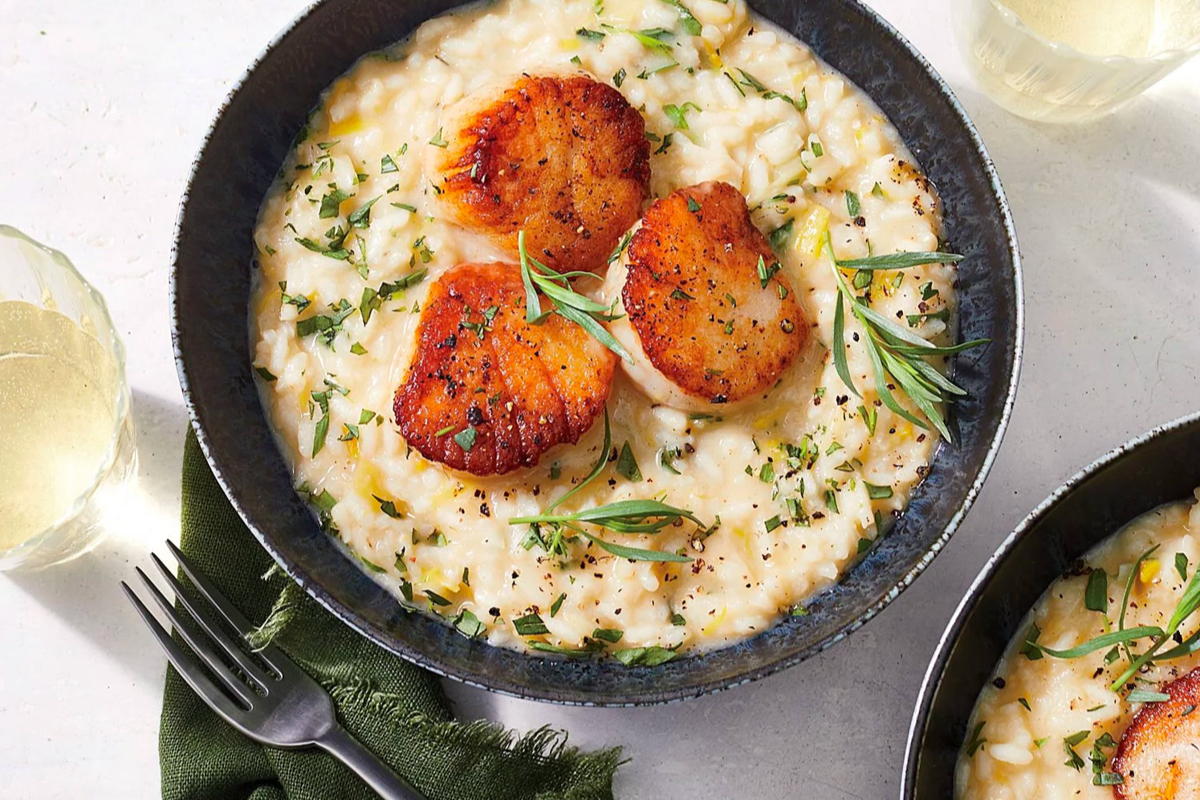 People frequently ask which is the perfect rice for risotto? The grain should be short to medium in size with a high amylopectin (starch) content. This will ensure it holds up well to the constant stirring: the final texture should be soft, but with a slight chew or bite. Arborio rice is the easiest to find and therefore most popular, but it can result in a mushy dish if stirred too much. The real purists use Carnaroli rice, which is called the king or caviar of risotto rice, as it maintains its shape in cooking better than Arborio rice and produces a super creamy texture. When shopping for risotto rice you may see the words: superfino, semifino and fino on the rice packet and this refers to the size of the grain as well as the firmness that the grains maintain on cooking. Superfino is the recommended size grain for the creamiest risotto. You should ensure you never rinse the rice before cooking.
The story of risotto began in the 14th century when the Arabs brought rice to Spain and Sicily during their rule. Italy had an ideal climate to grow short grain rice and there was plenty of available land on which to cultivate it, so rice quickly became part of Italian food culture. Legend has it that a young apprentice in Milan named Valerius was the father of risotto. In 1574, he was responsible for making the stained glass window to be fitted in the Duomo, the Milan cathedral, using saffron to create the pigment. People made fun of his methods and techniques and he became angry, so in retaliation, he added saffron to the rice at his master's wedding, hoping to ruin the festivities. But on the contrary, the rice was so delicious it launched risotto to fame.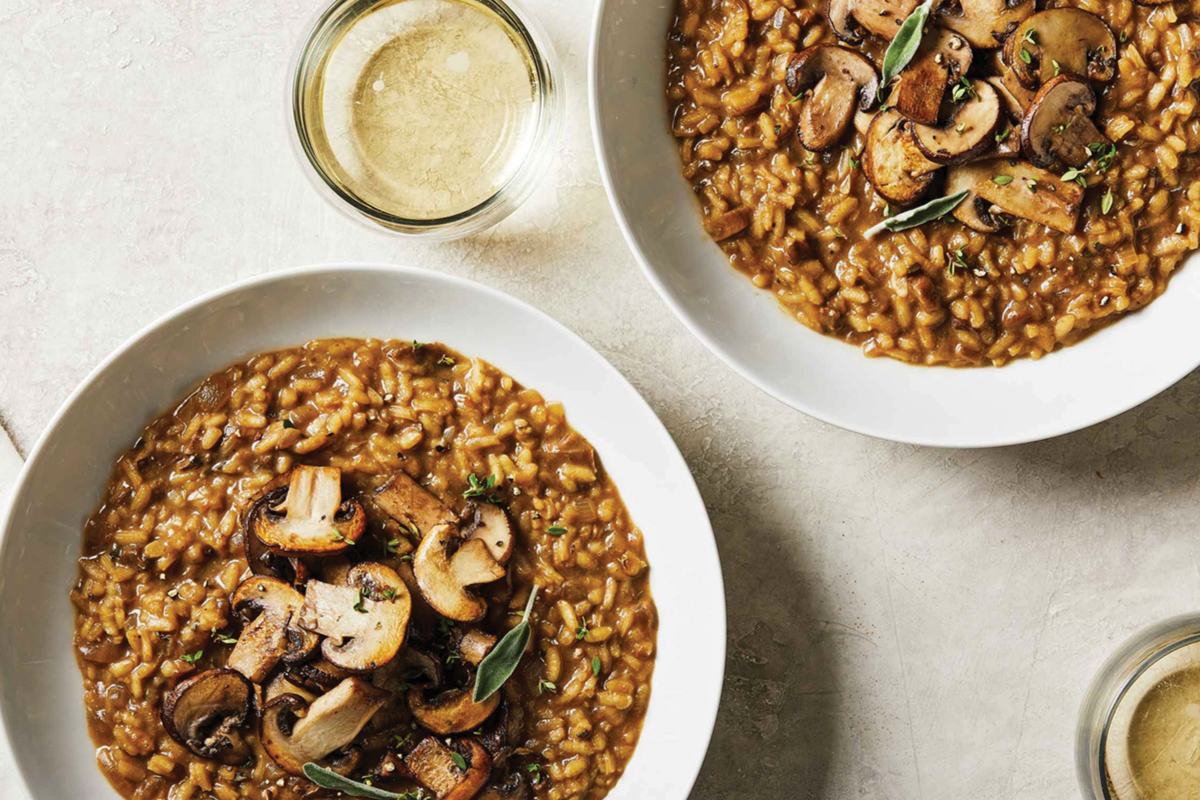 There are countless flavours of risotto often depending on seasonality or availability of ingredients. Risotto Milanese, flavoured with saffron, and finished with butter and Parmesan is certainly the most classic style and is traditionally served as an accompaniment to osso buco. Di Mario's Trattoria in Burlington serves a delicious osso buco with mushroom risotto. Risotto ai frutti di mare would be served in coastal towns in Italy with mixed seafood, garlic, onion, white wine and fish stock. Casalinga Restaurant in Mississauga serves a fantastic Risotto Pescatore with shrimp, scallops, calamari and clams doused in a herb tomato sauce and finished with Parmesan, as well as a decadent Risotto ai Funghi with wild mushrooms, smoked Provolone and truffle purée. Rust Bistro in Burlington offers a risotto with seared scallops, asparagus and mushrooms. In the fall, risotto ai funghi porcini (Porcini mushroom) or risotto alla zucca (pumpkin) would be popular choices. In the springtime, Italians would serve risotto primavera (meaning spring) with any seasonal vegetables available like asparagus, spring onion, shallot, peas and broad beans. Loondocks in Burlington has a particularly exotic risotto with Tiger shrimp, wild boar bacon, asparagus and sweet potato.
From a simple Sunday night supper to a glamourous meal, risotto can be dressed up or down to suit your needs and lifestyle. The question is – what flavour will you be making?
Local Links:
Restaurants featured in the story:
Di Mario's Trattoria (Burlington): Dimarios.com
Casalinga Ristorante (Mississauga): Casalingaristorante.com
Loondocks Restaurant (Burlington): Loondocks.ca
Rust Bistrobar (Burlington): Rustbistrobar.ca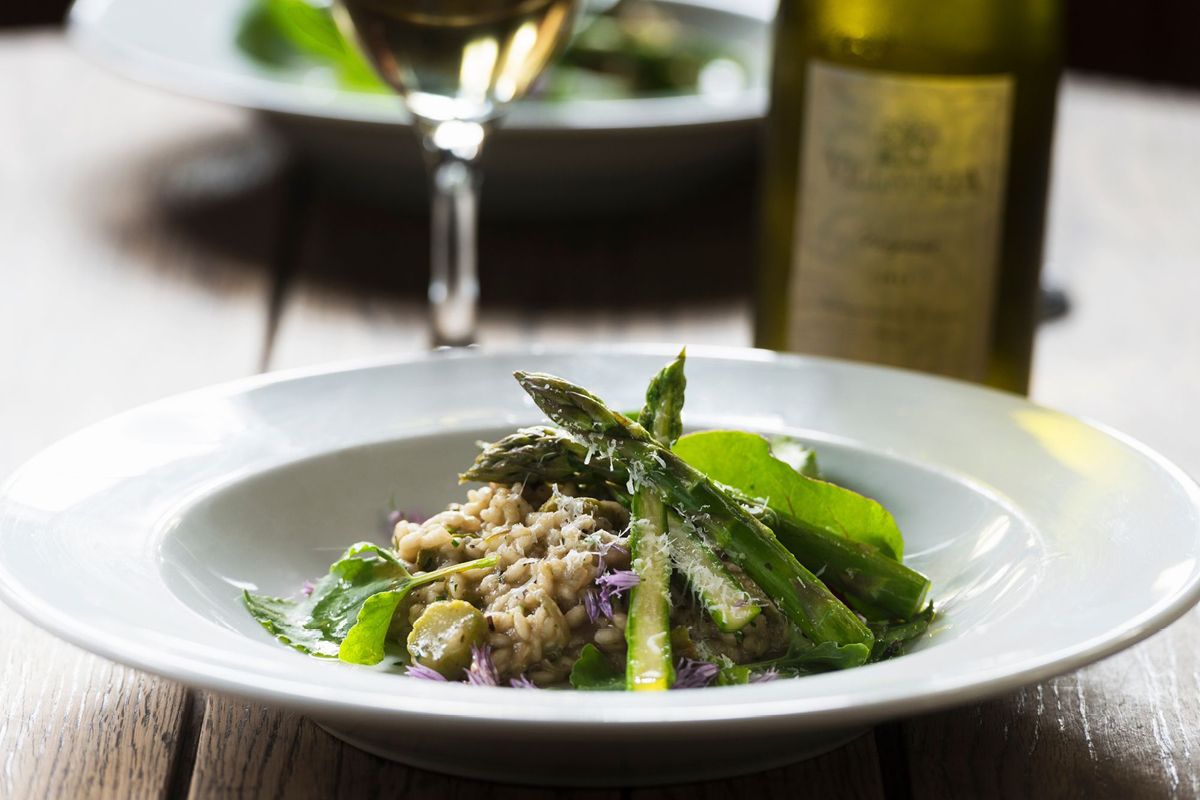 Other local Italian restaurants worth exploring:
Ritorno Restaurant (Oakville): Ritorno.ca
Piazza Bistro (Oakville): Piazzabistro.ca
Borgo Antico Cucina Bar (Oakville): Borgoantico.ca
Capra's Kitchen (Mississauga): Capraskitchen.com
Buca di Bacco Restaurant (Oakville): Bucadibacco.ca
Pasquale's Trattoria (Oakville): Pasqualestrattoria.ca