Ever had a dream that you're falling and then you suddenly wake up with a start? Indoor skydiving lets you experience the thrill of free falling for real without ever having to board a plane – or dream about it.
Officially known as bodyflight, it's a sport that's really taken off over the last few years. No longer are intrepid (or timid) adventurers required to jump out of a plane in order to give it a try; modern wind tunnels mimic the same effect. Even kids as young as four years old can give it a try.
You can experience all of this at iFly Toronto's facility in Oakville, which is open seven days a week. Allow at least two and a half hours for the whole activity. You'll receive in-class training with an instructor, all the necessary equipment, an observation period, flight time and a review session with the instructor afterwards. The more you do it the better you'll get; in fact, bodyflight is a very competitive sport. The experience of floating and learning how to control the body in the air is what keeps people coming back for more.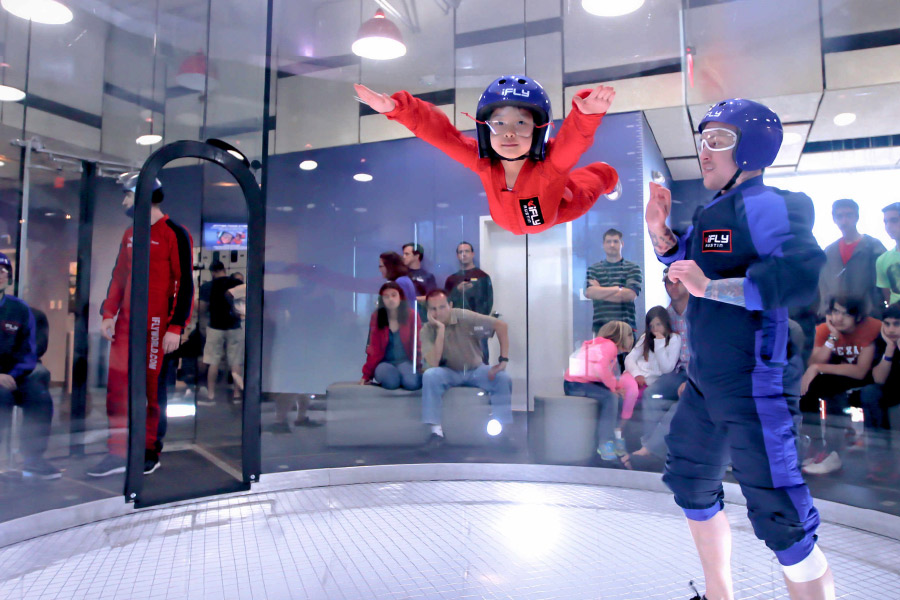 It's a great experience alone, with friends, for a party or as a corporate activity. iFly also offers a kid's club. Young divers from ages six to 14 gather once a week to practice, develop sportsmanship skills and work as a team. Bodyflight academy courses are also offered to adults. You can pursue certification in Wind Tunnel Training.
The physical and mental benefits are many. It helps strengthen your muscles, especially your core. During the free fall experience, your brain releases serotonin and dopamine. Serotonin promotes focus and better sleep and dopamine is responsible for feelings of happiness and contentment. Being able to check indoor skydiving off on your bucket list can also grant you a feeling of accomplishment!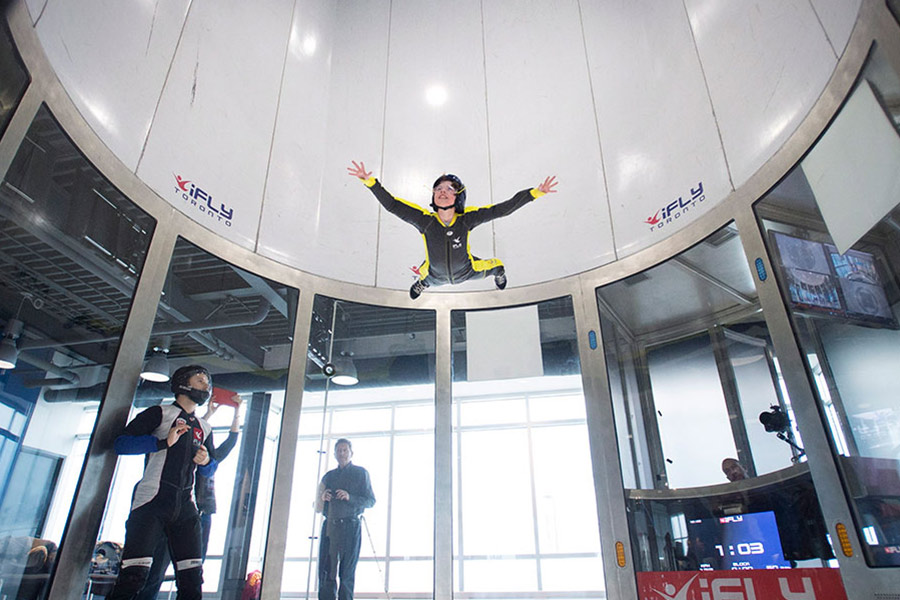 Are you still on the fence about free falling in a contained environment? If you need some more convincing, consider the following. It's safe – likely the safest 'extreme' sport out there. You don't actually fall or climb into a rickety plane and await your ascent. Even if you've never done it before the instructors are there to help guide you from start to finish.  It's not as expensive as you may think. Two flights per person cost about $72, and you can often find a promotion on the iFly website for $106 which earns you four flights. There's no need to schedule around the weather. You'll be safe and dry (albeit windblown).  It's a perfect family activity.  Surprise the kids over the summer with an experience they'll never forget. 
Once the wind tunnel fires on and you swirl into its contained abyss, you can ever so slightly rest assured that you won't have to worry about needing an expertly packed parachute. And, you'll want to document your time in the air, and the faces the wind creates as it molds your skin into funny expressions.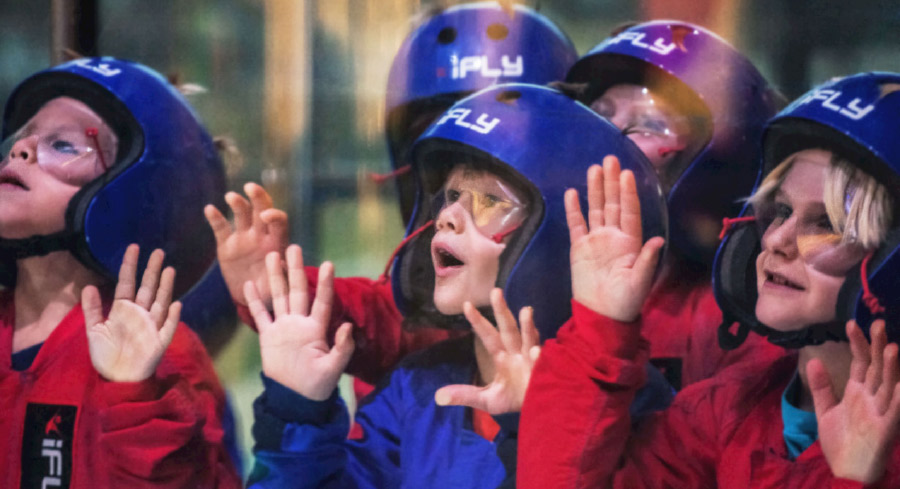 Tips for going indoor skydiving
1.  Wear comfortable clothes and shoes. You'll want to be able to move freely and manipulate your body in the air.
2.  If you have long hair, it's recommended that you braid it – and bring a brush for afterwards!
3.  Always listen to your instructor. They are certified professionals and can offer tips and guidance for any level of diver.
4.  A stable arched position is ideal. Your instructor will show you how to pose to properly stay afloat.
5.  Stay calm and free fall on. It's a safe, contained environment.
6.  Breathe through your nose and keep your mouth closed. You'll be able to see clearly because you'll be wearing safety goggles.
7.  Smile, have fun and look into getting a photo or video of your experience.
by Becky Dumias
Local Link
iFLY Toronto, Oakville
iflytoronto.com