…
In 10 words or less, what's your restaurant all about?
Fresh, local, unique, delicious, experimental French Crêperie bistro.
Where do you source your ingredients?
We are very proud to be officially certified local by the Culinary Tourism Alliance, which is not easily achieved but we have made it our priority to source as much of our produce and ingredients from local suppliers, including 100km foods (an Ontario only distributer), Boyle Bros Greens and Creekside Winery. 
What do you love about cooking?
Cooking is a strong passion of ours, and a means to just relax and be creative. A guest's expression of pleasure when they are enjoying something that you have put a lot of love into creating for them is incredibly gratifying.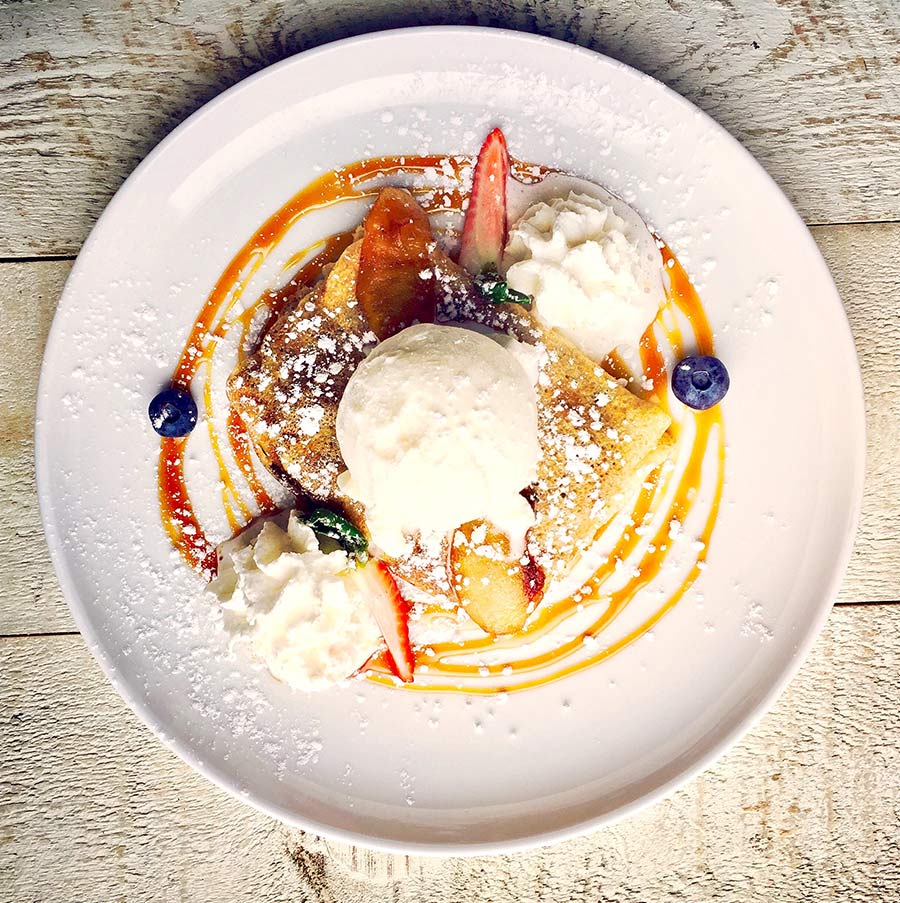 Where do you get inspiration for your recipes?
Some of our recipes are family secrets passed down from previous generations. Others are inspired by the seasons, and what nature has available to us. We focus on a balance between traditional French cuisine and unique, experimental flavours.
What's your favourite dish on the menu right now?
There are lots of great choices although if we had to pick our favourite of the moment, it would be Crêpe La Poule.
Seasoned chicken breast, fresh arugula, creamy avocado & aged cheddar finished with a herb
& shallot Aioli.