While there might still be snow on the ground when you're reading this, it's never too early to start thinking about Summer Camps. We are lucky to live in a community with an abundance of great options – but be warned, they fill up quick! Here are some local camp ideas to keep in mind when trying to decide how to keep the kids busy this summer.
Canadian Dance Company
Canadiandancecompany.com
Weekly July 2 to August 31 | Times and fess vary | Ages 2 to 14
The Canadian Dance Company boasts a variety of camps with varying focus. Active Adventure Camps (ages 2-5), begin each day by hearing a fantastic story! Each new book will inspire movement exercised, unique crafts, original songs and one of a kind creations! Our Highly trained instructors will help your little one reach developmental milestones, all while fostering a love for creative arts. These tiny campers will explore their favourite storybook characters while building independence.
Arts Fusion Camps (ages 5-12), These eager and enthusiastic youngsters will have a blast sampling the fundamentals of dance, drama, fine art and music! Exciting weekly themes will keep even the most accomplished artists on their toes, while kindly welcoming campers with minimal experience. Our diverse and encouraging faculty will offer alternatives to traditional training, allowing artists to build confidence, physical strength, problem solving skills and much more.
Lights, Camera…Actions! (ages 7-14), This camp is designed for the triple threat performer who is interested in taking their training to the next level! Performers will explore repertoire from Broadway musicals, film and television as they work to build a portfolio of audition material that flatters their skill set. These campers will have a blast working with guest choreographers, designing sets, having photo shoots and much more.
Shake It Up! (ages 5-12), This camp will focus on our fantastic recreational dance classes and musical theatre programs, allowing campers to experience all of the different disciplines we offer at CDC Burlington! This is the perfect opportunity for an experienced dancer to warm up for the new season ahead, or for a new dancer to get a feel for the style of dance they may enjoy in the future. For more information, visit canadiandancecompany.com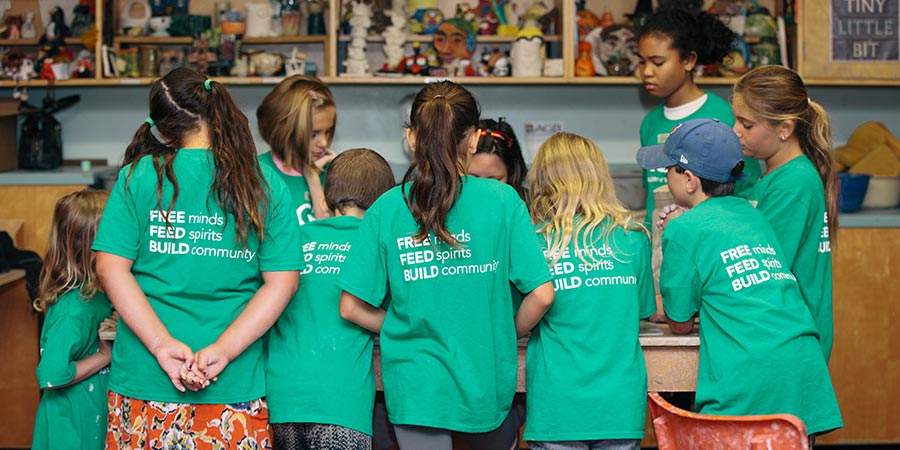 Art Gallery of Burlington
Artgalleryofburlington.com
Weekly from July 4 to August 25
Just as art is unique and diverse, so are the summer camp programs at the AGB! The camps are designed to fit individual summer schedules – whether you're looking for child care, art enrichment, or university prep, there's something for every kid aged 4 – 17 at the AGB. Some highlights include Make A Splash with Yoga & Mindfulness (July 22 – 26), Making a Monster (July 29 – August 2), and Portfolio Development for Teens (August 26 – 20). For a complete camp listing and more information visit artgalleryofburlington.com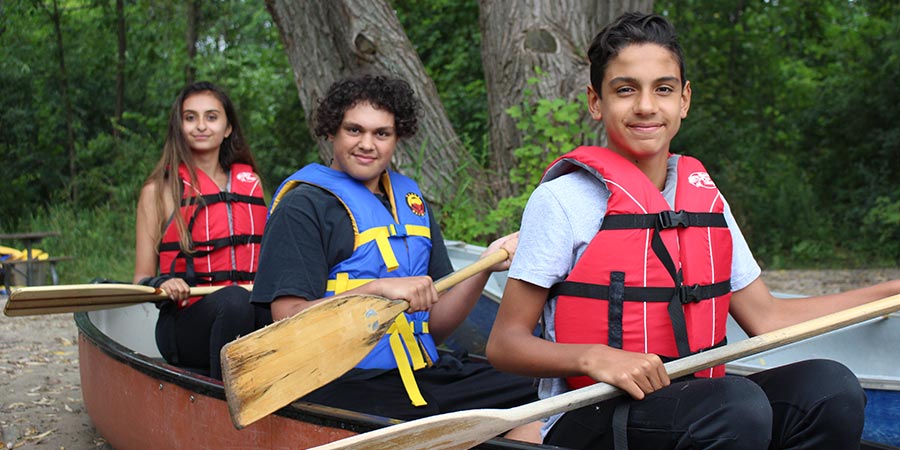 YMCA of Oakville Summer Camps
YMCAofoakville.org
Weekly from July 2 to August 30 | Times and Fees vary | Ages 4 – 17
The YMCA believes in helping children and youth reach their full potential. Whether it's sports, creative arts, horseback riding or adventure tours, all of their programs provide campers with a supportive environment to learn new things as they deepen their connection with the world around them. Weekly camp activities are planned around an exciting theme with games, characters and crafts, and Special Event Days are the most exciting of all, where campers and counsellors dress up based on the theme and celebrate with wild and wacky games! YMCA of Oakville camps take place in seven locations across Oakville, with extended camp care options and bus transportation included. For a complete listing, visit ymcaofoakville.org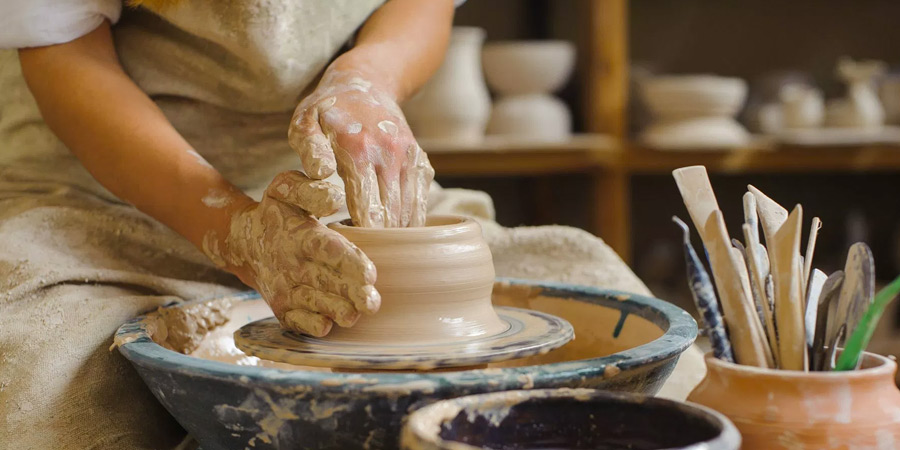 Creative Insight Pottery
Creativeinsightpottery.com | Thecreativehub.ca
Weekly July 2 to August 30 | 9 AM to 4 PM | $295 per week | Ages 5+
The Creative Hub brings the best of Creative Insight Pottery and CreativeWorks together again this summer for the best Children's Arts & Pottery Camp around! Art projects will vary from doodles to drawing, painting, sculpting, mixed media and printmaking – and in the pottery studio kids will be doing hand-built pottery, explore surface decoration techniques, and will also get to spend time on a real potter's wheel. There are also plenty of daily outdoor activities to round out this full summer camp experience. Class sizes are small (no more than 12 per group), so there is plenty of individual attention. Each week has a new theme and projects, so you can sign up for more than one week and never do the same project twice.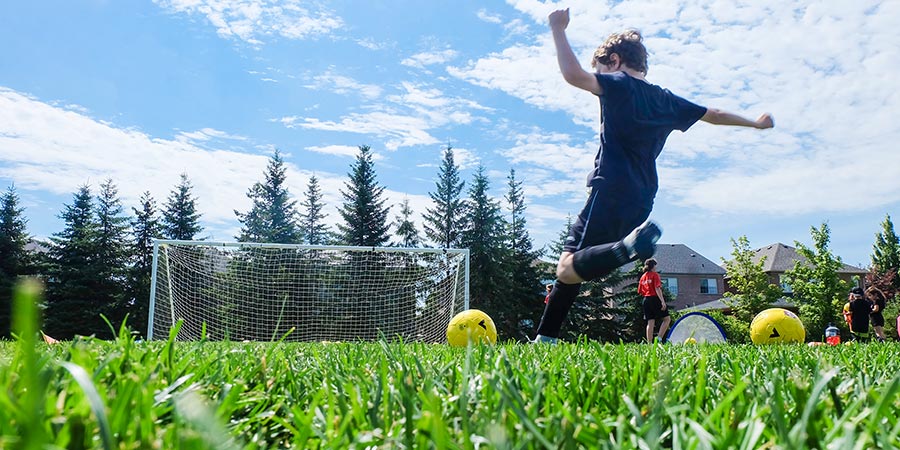 Oakville Soccer Club
Oakvillesoccer.ca/camps
Weekly July 8 to August 30 | 9 AM – 4 PM | $325 per week | Ages U5 to U14
Spend your summer sharpening your soccer skills, making new friends and having fun at OSC's Oakville Wild Summer Soccer Camp! Appropriate for all skill levels, campers aged U5-U14 will have the opportunity to develop their soccer skills in a fun, play-based setting through upbeat development activities, and will learn how to apply these skills in game settings. Campers will also enjoy group, coach and volunteer challenges, two Off-the-Pitch Adventures (bowling and swimming), camp-wide games & tournaments and a Friday Pizza Pizza lunch. All campers will receive a camp t-shirt, a soccer ball and a commemorative team photo to take home along with memories to last a lifetime.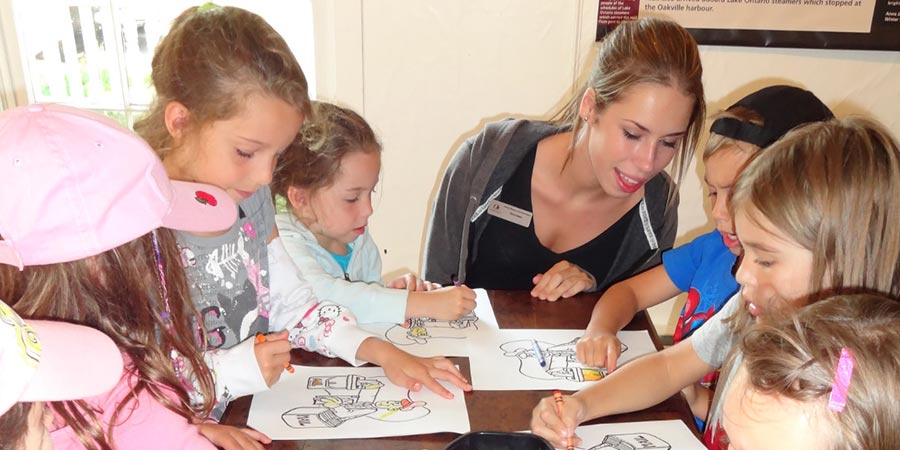 Oakville Museum
Oakville.ca/museum/museum-summer-camps.html
Half Day Camps July 2-5 and August 6-9
Full Day Camps Weekly July 8 to August 23
Times and Fees vary | Ages 4-6 and 8-12
The Oakville Museum offers a variety of camp experiences and formats, from half-day, week-long "mini" camps for 4-6 year olds to a specialized full-day camp for 8-12 year olds where they actually become curators and create their own exhibit. At the Oakville Museum, camps stand out for their ability to immerse the kids in another time, in the actual surroundings in which the events from that time took place. The campers learn by doing and naturally absorb historical atmosphere along the way. They don't really notice how much they are taking in during the activities, it just seems like fun to them, which it is. Activities are drawn from museum collections and use real historical artefacts. When you can hand a child an object and tell them this actual thing was used right here, back before your Grandma's Grandma's Grandma was born, and we have it now because an archaeologist dug it out of the ground where you are standing, there is a magic that happens.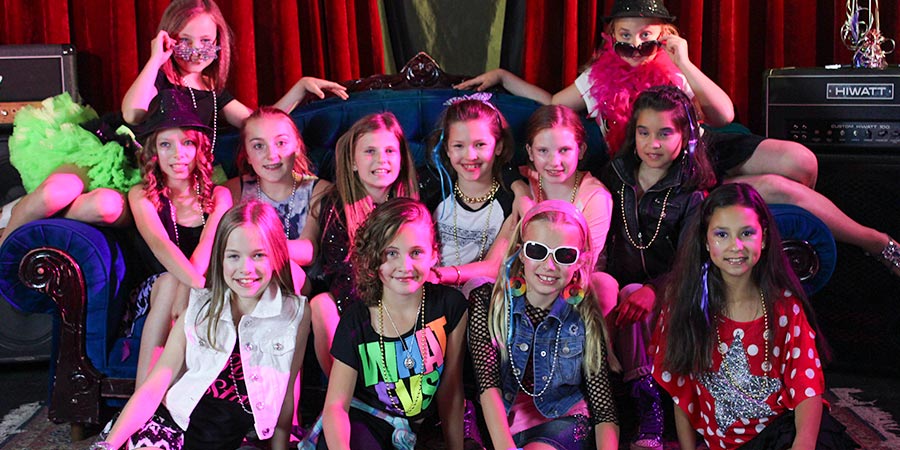 Party Like a Pop Star
Partylikeapopstar.ca/popstarcamp
July 15 – 19 and August 12 – 16 | 9 AM-12 PM | $225 plus HST | Ages 7-12
For something a little different and super creative, check out the Pop Star Camp, which is operated out of a professional recording studio in Burlington, B Town Sound. Kids get a chance to feel what it's like to be a pop star in a professional setting creating a memorable week of musical fun! The focus of the camp spans vocals, dance, fashion, instruments and photography and performance. The camp culminates in a live show for parents. Visit partylikeapopstar.ca for more information.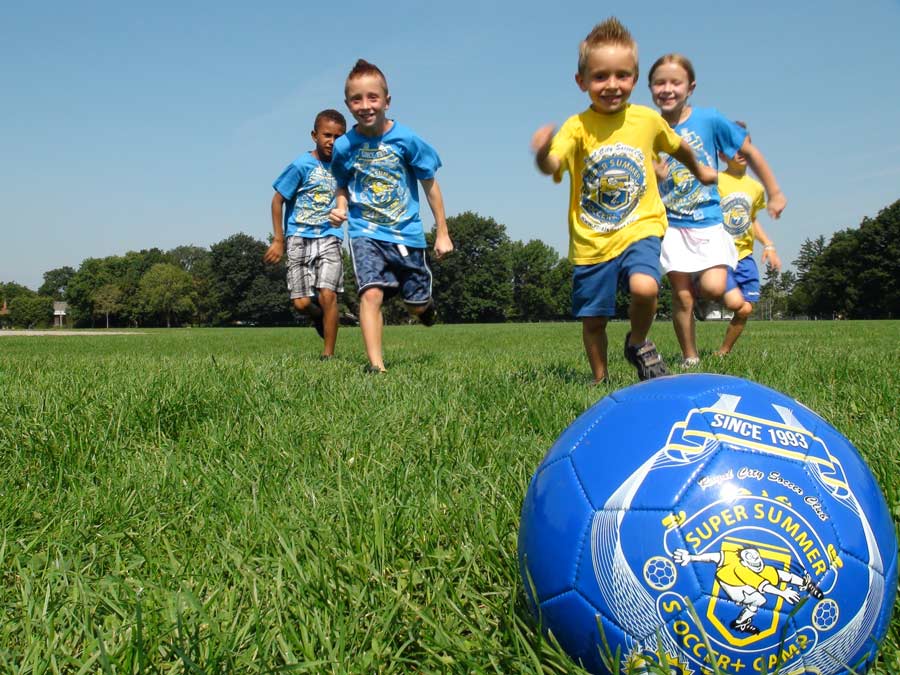 Royal City Soccer Club
royalsoccer.com
Weekly from July 2 to August 30.  Times & fees vary.  Ages 5 to 13.
The Royal City Soccer Club is excited to host our 27th year of summer soccer camps this summer.  Having hosted over 300,000 campers in over 100 locations across Canada, we are the #1 grassroots soccer day camps in Canada.   Our program is designed to promote personal development, team building and of course, FUN!  The camp program is uniquely designed to offer a soccer focus in the morning and a leisure swim with other organized camp activities in the afternoons.  We encourage all boys and girls between the ages of 5 and 13 to register.  We offer full day, morning and afternoon sessions where each camper receives a camp soccer ball, tshirt, camp medal, excellent supervision ratios and much more. We offer no charge early drop off and pickup times fully supervised.  The camps operate during the months of July and August.  We look forward to a great summer of camp.  Check out our website at www.royalsoccer.com for more information or call 1-800-427-0536.