Despite the cold, winter offers an incredible opportunity for outdoor fun. There is no reason to keep the kids cooped up inside when there are so many great options for playing outside. Make snow-inspired creations or tasty treats using snow from the backyard – let your imagination run wild in your very own magical winter wonderland.
Backyard Skating
Backyard ice rinks are popular among aspiring NHL stars, figure skaters, and families alike. Custom Ice Inc. in Burlington was founded by former NHLer Dave Gagner, who understands the passion aspiring athletes have. Dave's goal was to create an opportunity for families to have fun and for athletes to have a space to practice. He teamed up with engineer Brendan Lenko in 1999 to start a business, and since then, Custom Ice Inc. has built more than 400 custom rinks.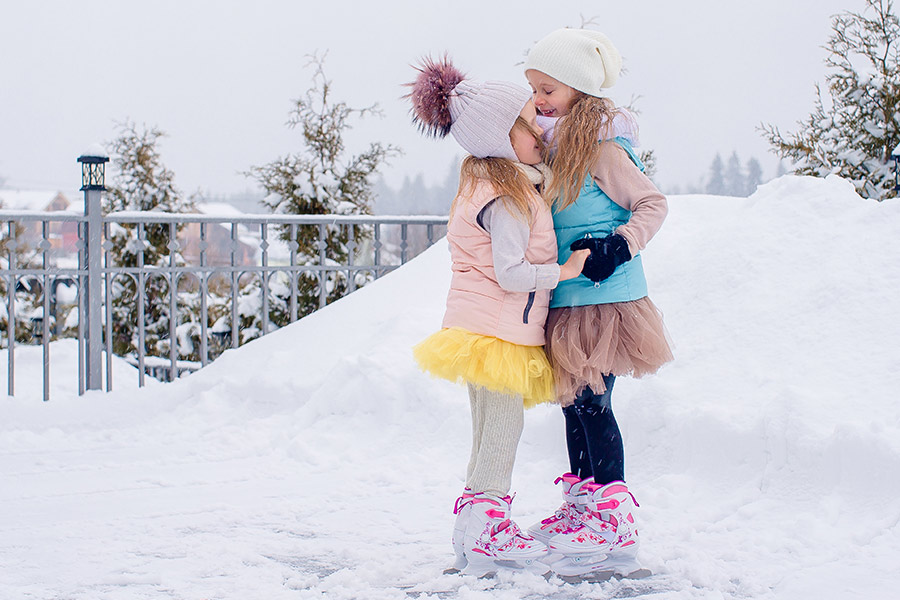 "Dave recognized the need for kids to skate and play hockey in an open and less structured environment – and to just have fun while still improving their skills," an excerpt from the website reads. "With high demands on municipal hockey arenas, this could only be accomplished by offering the industry newer and more creative ways of constructing ice rinks."
Custom Ice Inc. also designs indoor arenas, community rinks, and portable rinks, and specializes in refrigerated backyard rinks, keeping rinks frozen throughout the winter.
Build an Igloo
As a former Olympic skier, Eric Villiard has a love for the snow. Taking his passion for winter fun and striving to find a way for kids to build igloos safely, Villiard founded Play Snow.
At the age of ten, an igloo collapsed on young Eric. His father found him crushed under the snow. While Eric's dad was able to save him, it wasn't without trauma. The memory of this experience was the inspiration behind Play Snow's product.
Play Snow is based out of Montréal and sells igloo structures that can hold more than 1,000 lbs of snow, providing the ability to craft the perfect winter hideaway.
The structures are said to be easy to assemble and ship anywhere in Canada.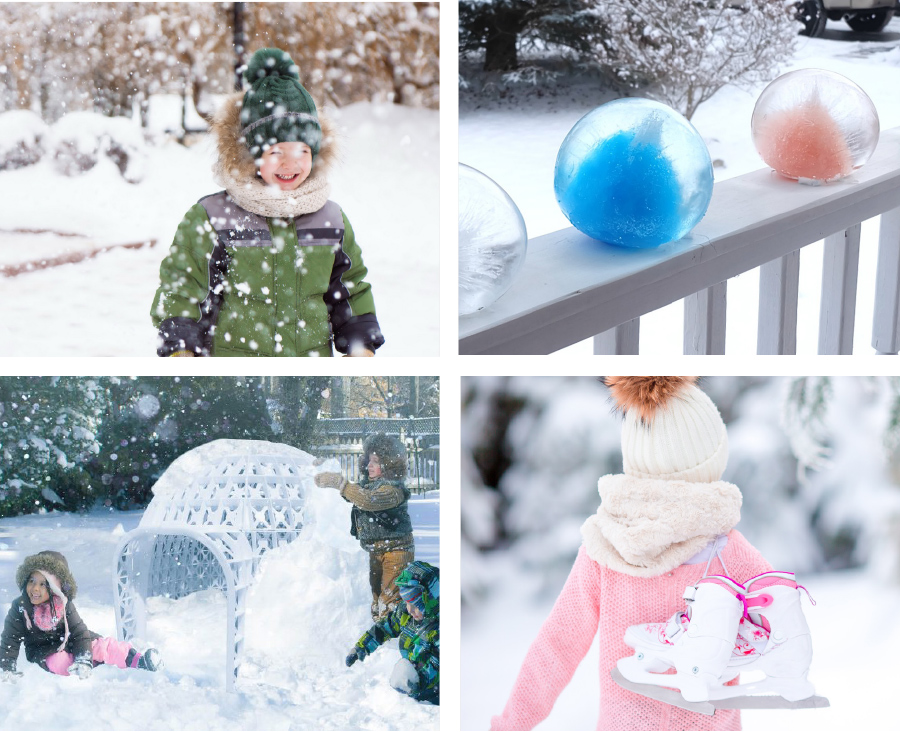 Frozen Orbs
Give your backyard a pop of colour with frozen orbs. Fill water balloons with water and add drops of food colouring. Next, tie the ends and freeze them overnight in the snow. Once the orbs have frozen, cut the balloon off and enjoy the glistening colour they add to a yard. For smaller and easier frozen orbs, blow bubbles with a bubble wand and watch them freeze mid-air.
Snow Canvas
Let your creative side loose and use snow as a blank canvas. With food colouring or eco-friendly paint, a backyard covered in snow can turn into a colourful art oasis. The art possibilities and winter fun are endless with this activity. Paint pictures on patches of snow, splatter paint across the yard, paint a snowball or igloo for a pop of colour, and so much more.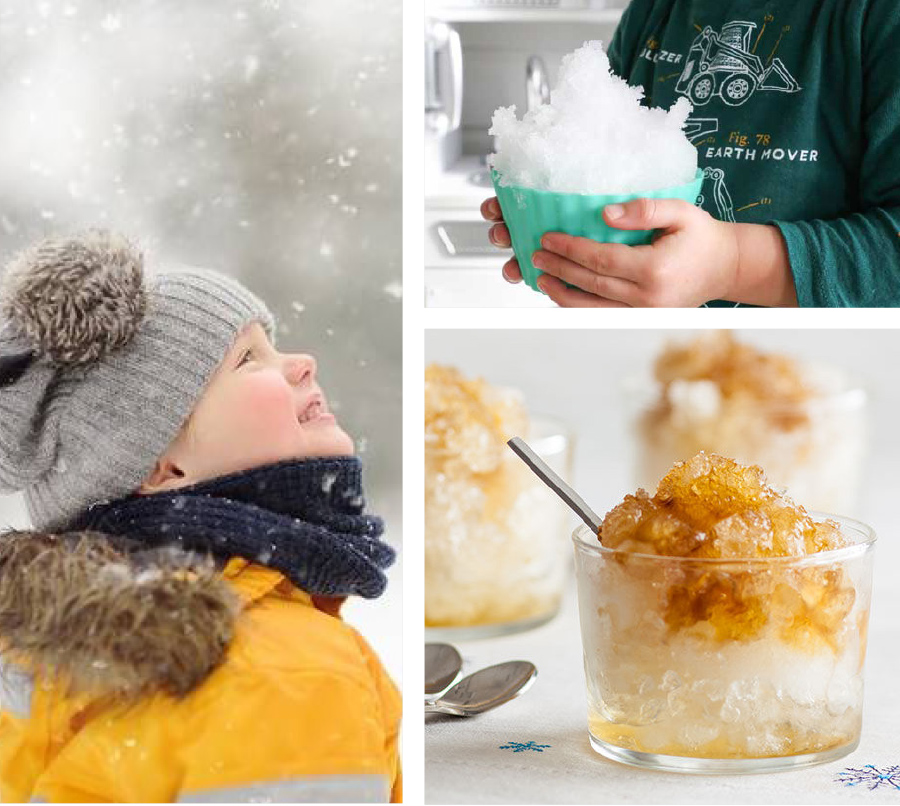 Taste-Testing Snow
Breaking the rule of "don't eat snow", CBC Kids writer Jackie Currie suggests making delicious French vanilla snow cones – using real snow.
Make your snow cones in the backyard or bring snow inside to craft the tasty treat. First, gather eight to 12 cups of snow (Currie says it's best after a fresh snowfall), then add the snow to a large mixing bowl. Next, pour a teaspoon of vanilla over the snow, add condensed milk, and mix.
Top the tasty treat with chocolate sauces or sprinkles, and enjoy a wintery treat made from scratch.
by Allie Murray
Local Links
Custom Ice Inc.
Customicerinks.com
Play Snow
Playsnow.ca