What is it that makes wood-fired pizza so delicious? When a pizza has been 'wood-fired', it means the pizza was cooked in a wood-fired oven. Wood is burned to heat the oven which reaches extremely high temperatures, often upwards of 800 degrees Fahrenheit. A current provided by the smoke leads to a steady air stream that ensures even cooking and a unique smoky flavour. This means that it will take only a few minutes to cook a pizza, ensuring a crispy base and bubbly cheesy top.
It's fairly easy to identify a wood-fired pizza because of its visual imperfections: large bubbles on the crust or in the centre – this is because of the fast cooking and high heat.
The crust also has the appearance of being slightly charred on the outside but inside it is chewy. In a cooler oven, the crust will lose its chewiness and become dense and dry. The fast cooking method also allows the toppings to retain their freshness without drying out.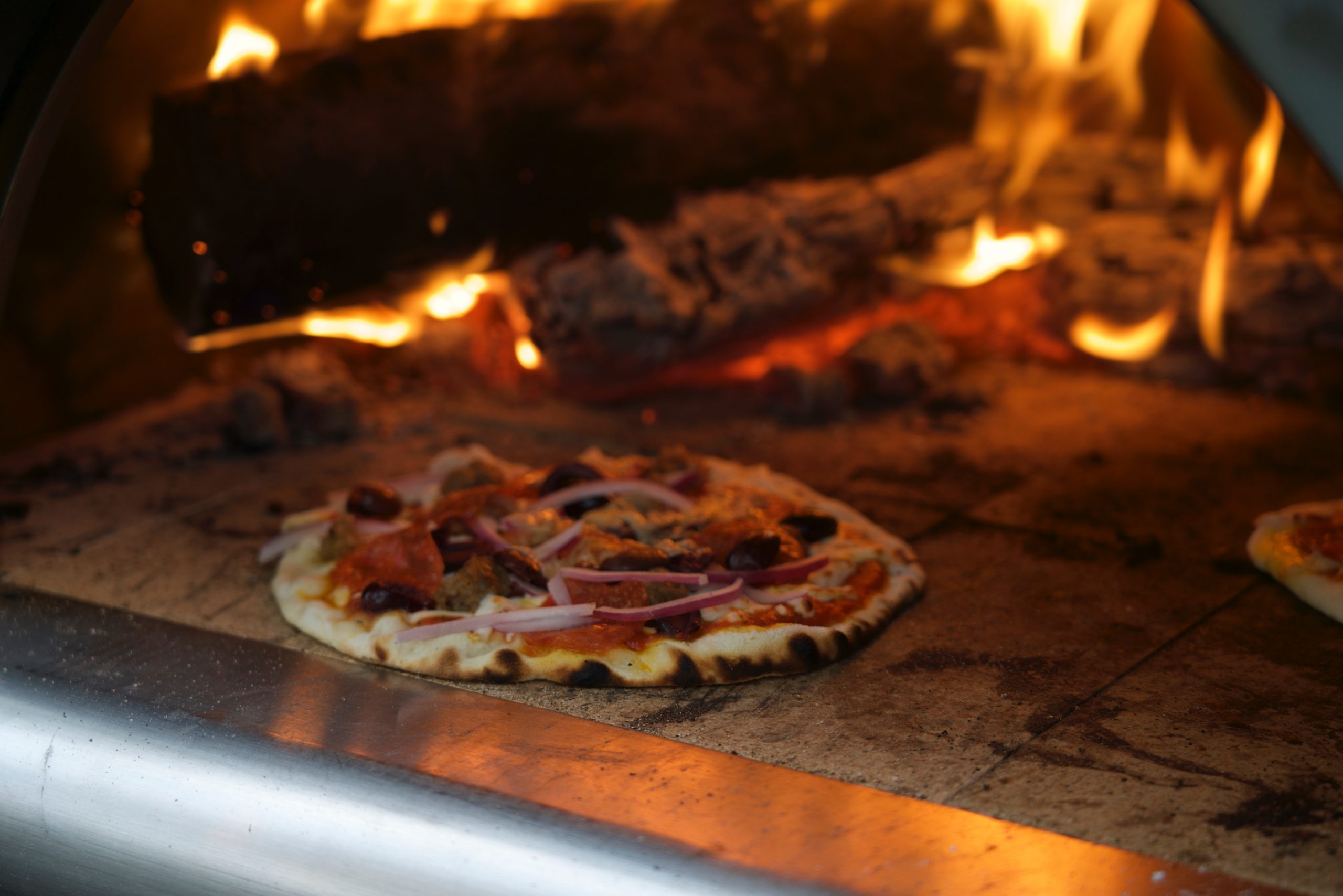 Son of a Peach in Burlington is a specialty wood-fired pizza place that uses only the best ingredients: whole milk and virgin mozzarella, fresh basil, and 30-month aged Parmigiana Reggiano. The dough is made in-house (96-hour cold-fermented) with locally milled flour, kosher salt, and extra virgin olive oil.
The restaurant offers a patio and take-out, and there is a wine list offering local and international wines. Executive chef Diana Macri offers many pizza variations, the spicy salami and wild honey being a favourite.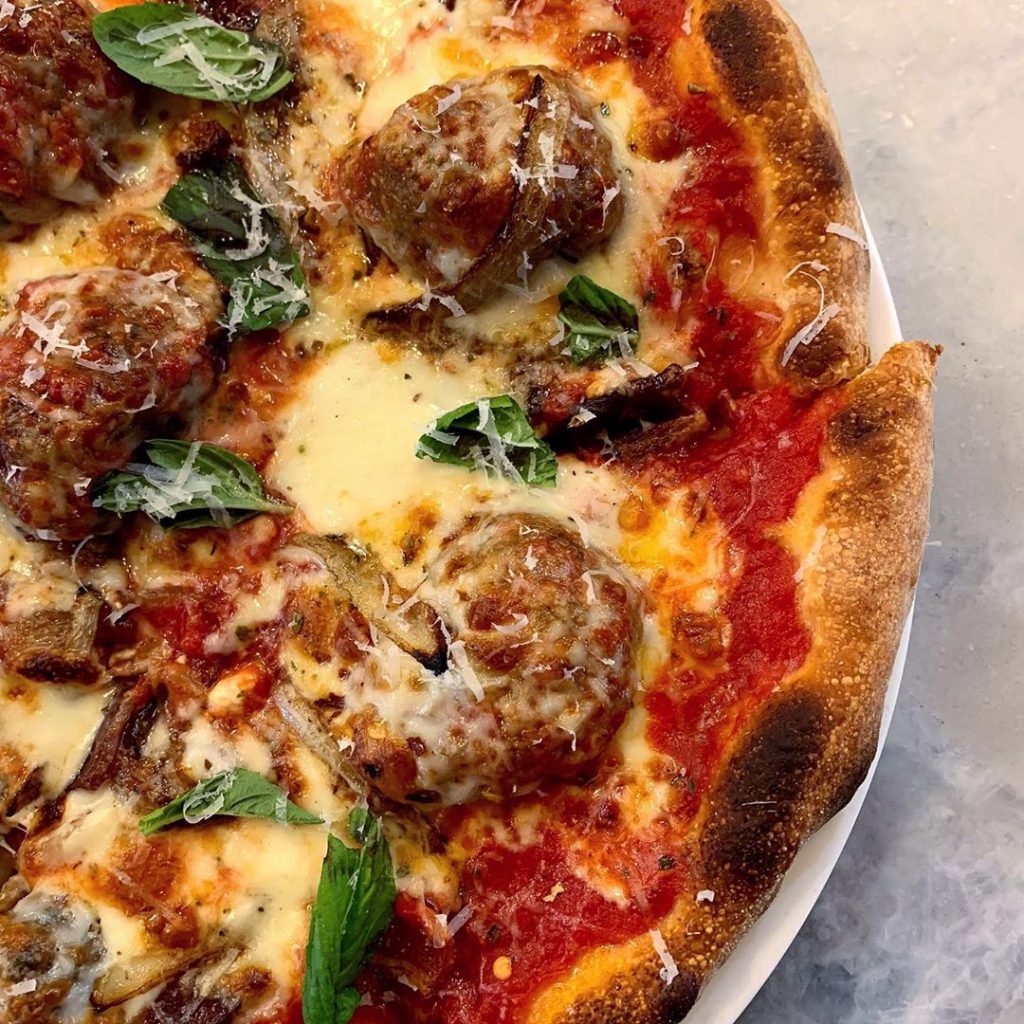 Piazza Bistro on the Town Square in Oakville is run by a family team of Rob and Kirsten with their daughter Sam. It is a chic spot for Italian fare offering take-out as well as a patio.  They also offer half-price bottles of wine on Tuesdays along with classic pizzas, such as the Funghi: Fiore di Latte, roasted mushrooms, shaved Parmigiana Reggiano, and truffle oil. (see the recipe for this pizza by clicking here)
7 Enoteca, also on the Town Square, pairs a modern aesthetic style with a traditional enoteca. They import exclusive Italian wines for their list, and the wines are only available through the restaurant. The Pizza Salsicce is memorable with toppings of house-made wild boar sausage with roasted red peppers, shaved red onion, Manchego and goats' cheese.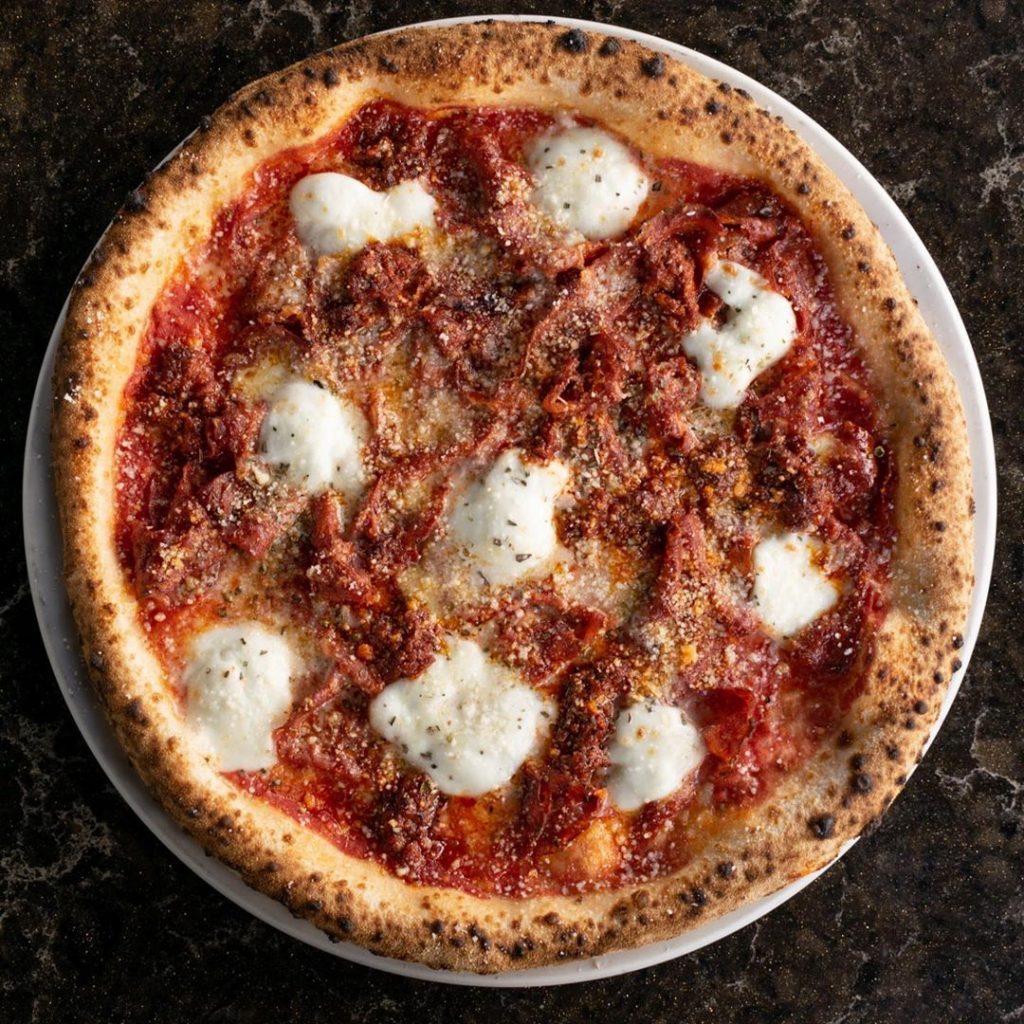 Kerr Street in Oakville has its fair share of great pizza places. Fantastico was established in 2007 and has been producing delicious food ever since. They have a wide array of pizza options – more than 18 – with comfort food offerings like the Bacon Cheeseburger Pizza: cheddar, mozzarella, ground beef, bacon strips, and onion. Or the Bellissimo, with olive oil, goats' cheese, Brie, figs, caramelized onions, fresh arugula, Prosciutto, and balsamic glaze.
The Boot Social Pizzeria, still on Kerr, has a wide selection as well. You can make your own pizza with the base pizza being only $15, before adding the toppings. They also have the option to turn any pizza into a calzone (folded over), stromboli (rolled), or panzerotti (smaller folded over pizza).
The Boot also offers pizza dipping sauces and the hot aïoli is very popular. A smart offering in these times where we spend more time at home is the Make at Home Pizza Package, which offers you the dough, pizza sauce, mozzarella, and flour, plus your toppings and instructions for stretching and baking the pie.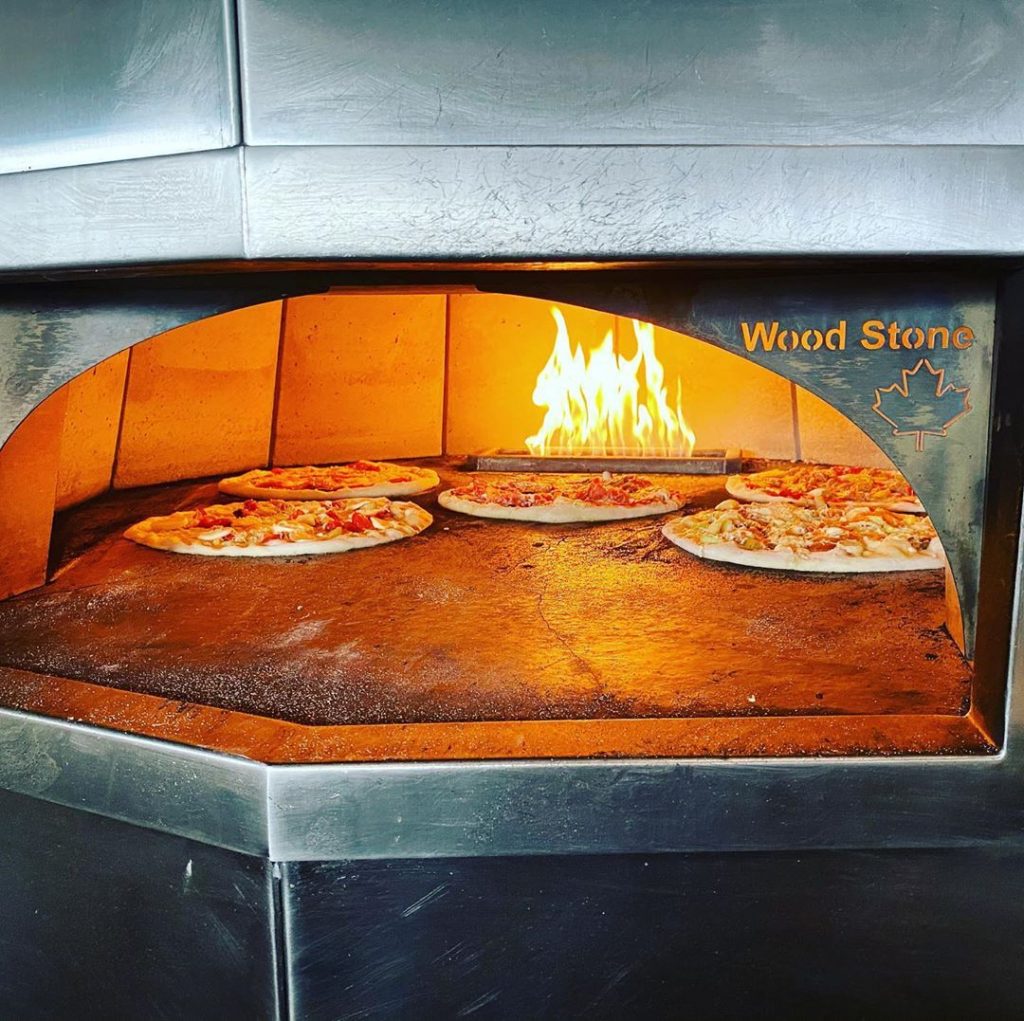 Lastly, on Kerr is Justino's Wood Oven Pizza and Bar which offers Roma style pizza, as well as white pizza (no tomato sauce), and calzone. The Pescatore with shrimp, peppers, mozzarella, and olive is superb in its simplicity.
Industria Pizzeria and Bar on Appleby Line in Burlington also offers both rossa and bianca pizza. Their signature Pizza Bianca Industria is laden with beef, yellow cheddar, iceberg lettuce, pickles, onion, sesame seeds, and Industria sauce.
Nonna's Oven on Rebecca in Oakville offers both pizza and panzerotti styles. Their classic Quattro Stagione with ham, artichoke, fresh mushroom, and sliced black olive is outstanding, or ask for the Calabrese with hot soppressata, roasted sweet peppers, sliced black olives, and hot chili oil.
Scaddabush Italian Kitchen and Bar on Winston Park Drive in Oakville specializes in hand-stretched pizza with gourmet offerings such as the Pear and Squash: Pecorino Alfredo sauce, roasted squash, pear, kale, caramelized onion, mozzarella, toasted hazelnuts, and sage.
And for something a little different, Mickey's Pizza in Clarkson makes Chicago style deep dish pies. One of the signature pies is the Philly Cheese Steak with slow-roasted steak, homemade meatballs, caramelized onion, a cheese blend, and barbecue sauce.
With the weather turning cooler, comfort food is calling, so head to your favourite pizza store and enjoy the many flavours available.