LookLocal.ca, a multi-vendor marketplace (founded by the team behind Look Local Magazine) that makes it easy for consumers to shop their favourite small businesses all in one place, has been selected as a participant in the Digital Main Street Lab program.
Digital Main Street, supported by the Federal Economic Development Agency for Southern Ontario (FedDev Ontario), as well as the Government of Ontario and administered across the Southwestern part of the province by Communitech, will provide funding and resources to Look Local as they develop a user-friendly, online marketplace where customers can support multiple local retailers and makers on one platform.
"It's never been more important to support small businesses and spend our dollars locally. Our goal with Look Local is to make shopping local as easy as shopping on Amazon or Etsy, showcasing all the products available nearby," said Jonathon Root, Co-Founder of Look Local. "We couldn't be more excited to have DMS Labs partner with us on this pilot and help us put the pieces in place to scale this concept across Ontario."
In their work with Look Local, the Digital Main Street team will focus on ensuring that the pilot unites small businesses to improve their online presence. Much like a trip to Main Street, visitors to Look Local can browse and add items to their cart from multiple shops but enjoy the convenience of only one checkout at the end of their visit. The company will add new retailers and products to the site on a weekly basis.  On the site, customers are able to search by both community and product category.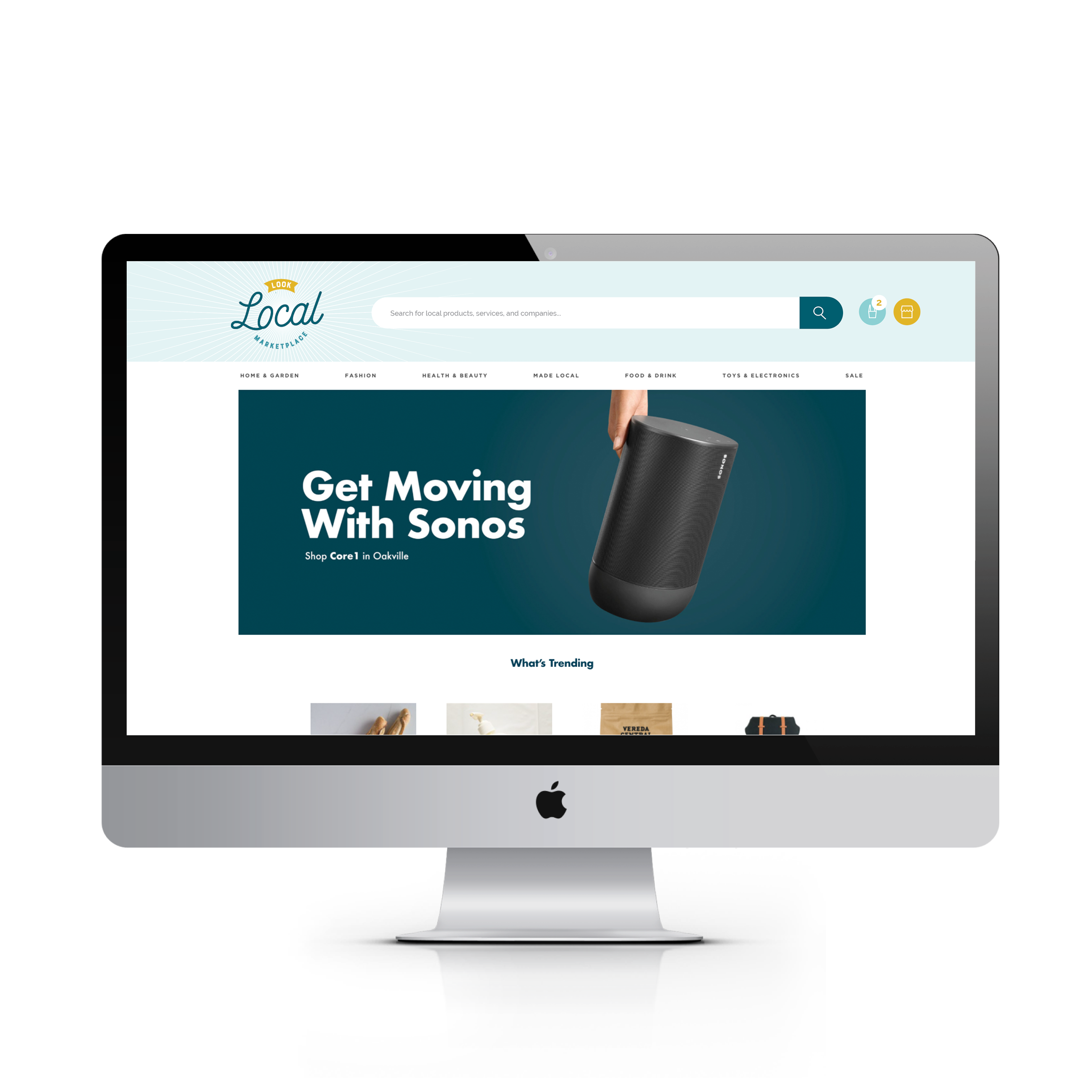 "The Digital Main Street Lab connects technology companies with locally-owned businesses to collaborate on innovations that lead to impactful digital transformation," said Ahmed ElBedawy, Communitech's Digital Main Street program director. "Look Local shares in our belief that main street businesses are the heart of communities across Southwestern Ontario and we are honoured to support them as they work to develop support for these businesses to compete with big box retailers online."
"COVID-19 has had a profound impact on our main street businesses and local economies," said the Honourable Mélanie Joly, Minister of Economic Development and Official Languages and Minister responsible for the Federal Economic Development Agency for Southern Ontario. "Shopping local is a great way to support our communities and our government is proud to work with great partners such as Communitech and LookLocal.ca that are helping local businesses move online and adapt in today's changing economy."
At the core of this project, the Digital Main Street Lab is focused on bringing immediate and lasting improvements to neighbourhood businesses across Ontario, enabling them to not only survive, but thrive in today's rapidly changing landscape. By launching in local communities, tech companies will gain access to real-time feedback from small businesses and effective solutions will be shared throughout the province.
To learn more about the Digital Main Street Lab program, please visit: Digitalmainstreet.ca/digital-main-street-lab.