Go plastic-free this July with PARK Market & Refillery!
PARK Market & Refillery is a low-waste shop in Burlington focused on helping the community reduce single-use plastics and packaging.
"We do this by refilling home and body care products, supplying a large variety of Canadian made sustainable hard goods and are in the process of expanding our grocery items," said Kelly Goddard, customer experience coordinator with PARK. "Our storefront is in Burlington but we try to be as mobile as possible. We participate in local pop ups and markets in Oakville and Hamilton, have a refill station in Hamilton and provide a delivery service through much of Halton."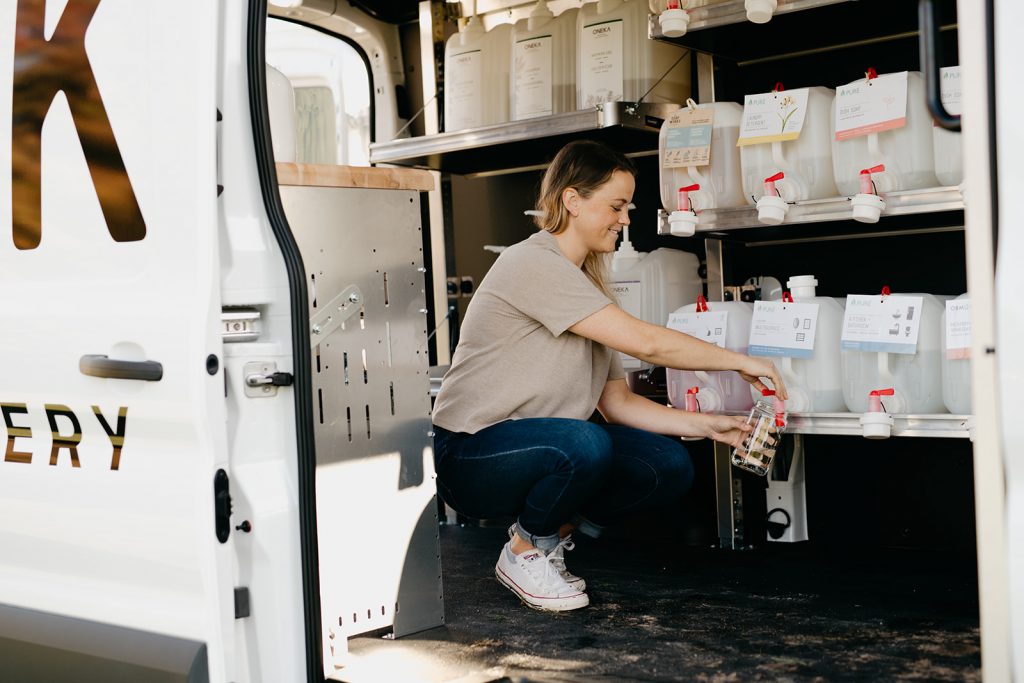 Throughout the month of July, PARK is hoping to raise awareness about #PlasticFreeJuly and rally people together to engage in this global initiative.
Launched as a grassroots initiative in Australia in 2011, Plastic Free July has grown into a world-wide movement to raise awareness about plastic pollution each July and encourage people to switch out their single-use plastics for eco-friendly reusable alternatives. Visit Plastic Free July online for educational resources and ideas about how you can take the challenge and be a part of the solution to reduce plastic pollution – so we can all have cleaner streets, oceans, and beautiful communities.
PARK will be setting up their mobile refill station at a variety of pop-ups and markets in the local community. Stop by to purchase sustainable lifestyle goods and join the #RefillRevolution by refilling your home and body care products with eco alternatives. Plus, by making a purchase (or refill!) with PARK in July, you'll be supporting Water First.
"This month we are pledging to donate 10% of our sales to Water First. They are a Canadian organization working with Indigenous communities to resolve local water challenges," said Goddard.
Will you be part of Plastic Free July by choosing to refuse single-use plastics?
PARK pop-up and market dates:
Sat, July 17th from 11:30am-2pm @ Nickel Brook Brewery
Sun, July 18th from 12-3pm @ West Avenue Cider
Sat, July 24th from 8-11am @ Odeon Fitness
Tues, July 27th from 4-6pm @ Green Venture
Sat, July 31st from 8am-2pm @ Ottawa Street Farmers' Market