People often talk about high school as being "the glory years". It's a stage of life full of excitement and newfound freedom. But, is it really all it's cracked up to be? Expectations are high, and with that, so are levels of stress. The teen years can be awkward, and with hormones raging and social pressures mounting, it's hard to know who you are and where you fit in.  
Many of my peers entered high school expecting a typical high school experience… complete with a prom straight out of a rom-com. But instead, we ended up with canceled events and canceled sporting games, a global pandemic, virtual classes, and some interesting attempts at a graduation ceremony. A lot has changed in a short time, and with that, the mental health of youth has been highly affected. 
It's not uncommon to experience struggles with mental health during your teen years, and it's easy to understand why.
There are school pressures, social expectations, relationships, new hormones and emotions to navigate, and the daunting decision of university applications and career choices (that impact the rest of your life). 
Needless to say, the Covid climate hasn't helped either. But where can teens turn when they need support? Especially now. One of the hardest things to acknowledge is the need for help – and asking for help takes courage. However, not everyone is comfortable opening up to family and friends. Rarely do teens know about other resources readily available to them. 
From one teen to another, here is a list of resources within our community that I've learned we can count on. 
Reach Out Centre for Kids
Let's start with the ROCK (Reach Out Centre for Kids) – a wonderful resource for all ages. With services available throughout Halton, and a large collection of therapists and youth counselors, accessing an appointment comes fairly easily. They also have a vast online system, crisis line, live chats, and a virtual walk-in clinic. 
Halton Distress Centre
Similarly, Halton Distress Centre has a crisis line called The Distress Line. On their website, you can find the number to call (the number is city-specific) and you will instantly be placed with one of over 200 trained volunteers – any day, at any hour. A texting service will also be available soon, allowing clients to text a volunteer rather than call. 
7 Cups of Tea
If you ever feel like you've reached your boiling point, 7 Cups of Tea was made for you. This is a fully digital system offering free support to people experiencing emotional distress. Their services are available to people of all ages and in multiple languages. You can talk with a qualified listener about your thoughts or concerns, or simply get things off your mind in an anonymous and confidential chat. While it may seem intimidating to speak with someone you don't know, these listeners are trained, respectful, and always ready to chat. 
In exploring the struggles that teenagers face, it's fair to say that sexual identity has recently been pushed to the forefront. Over the past ten years, more people are feeling safe to come out as LGBTQ+, and they're coming out at younger ages. This can be a difficult process to navigate for parents and kids a like. 
The Positive Space Network
The Positive Space Network (PSN) Halton is an amazing organization that runs group meetings, weekly drop-ins, and even its own annual pride event – all for LGBTQ+ youth. They also have resources for parents, provide referrals for therapy, volunteering opportunities, and gender-affirming gear.  
Qspeak Org
Another network similar to PSN is Qspeak. Qspeak is an initiative run four times a year and is completely virtual. It is set up to help unify LGBTQ+ youth across Canada. High school students fill out questionnaires and are put into groups led by a university student that also identifies as queer. In these groups, teens participate in discussions about things like representation, stereotypes, pressures, fears, and so much more. It is all communicated in a safe environment, free of judgment. They also have volunteer opportunities and a discord server available to anyone where you can interact with other teens going through similar sexual orientation struggles across Canada. 
Although this is not an exhaustive list, it is important to provide youth with the tools to manage their own mental health and ensure they can get help when they need it. As a teenager who has struggled with my own mental health for most of my life and is part of the queer community, it is my personal hope that any teen reading this will feel relief knowing they are not alone. Things may be difficult right now with the pandemic still lurking, but with a large number of resources available to support teen mental health, I feel confident that there is hope for all of us.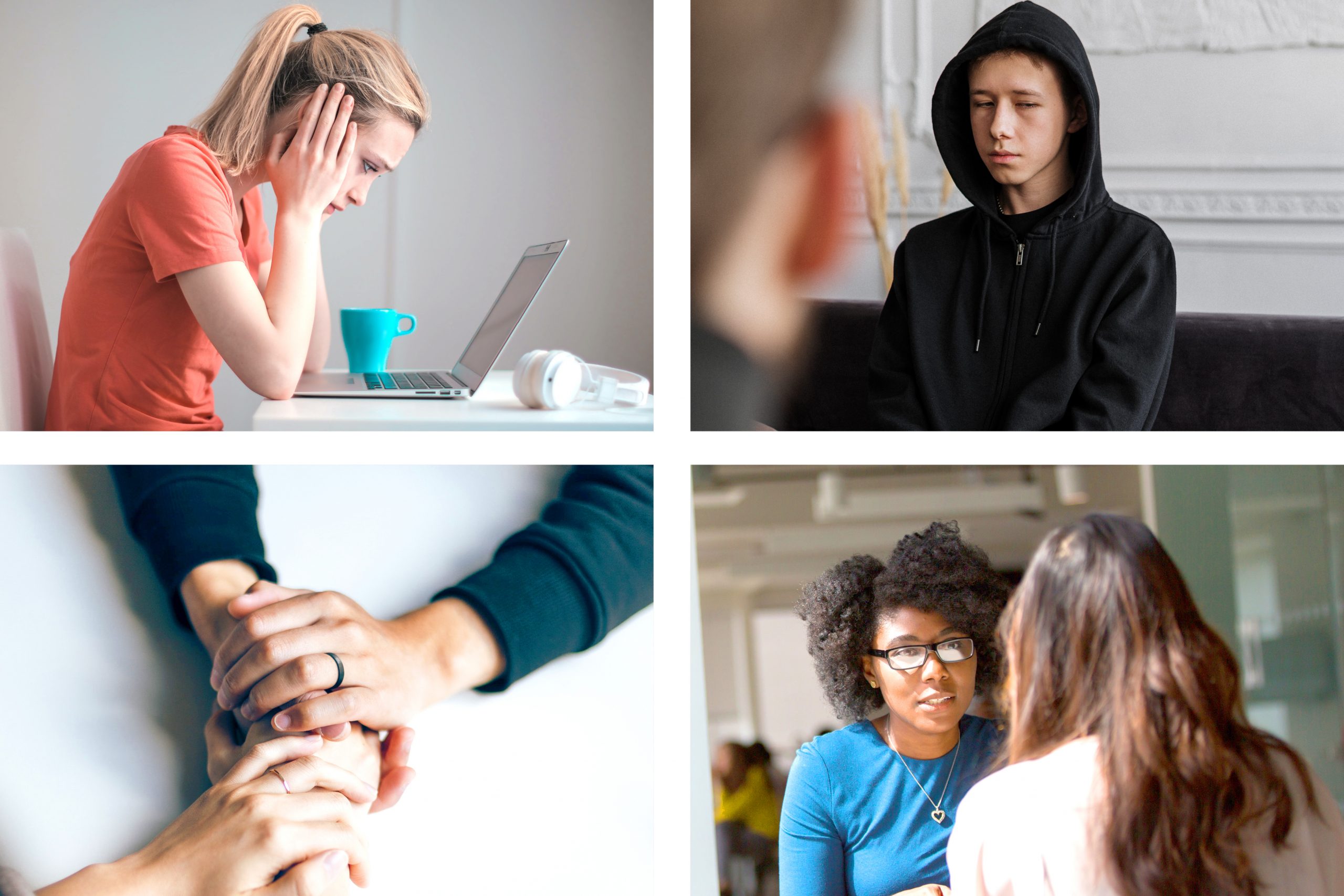 Natalie is in Grade 12 at Notre Dame Catholic Secondary School and lives in Burlington. She plans on pursuing social work and writing upon graduating from high school.