When grocery day rolls around, we all have our go-to stores. And here in Halton, there is a wonderful selection of grocers at just about every corner – Fortinos, Longo's, Whole Foods, and Farm Boy…just to name a few. Fresh fruit, fresh veggies, butcher counters, and cheese selections are beautifully prepared and displayed. Each grocer has a unique approach to food and customer service, so there's no going wrong wherever you shop.
While many businesses have been hit hard by the pandemic, smaller independent grocers have not only survived – they've thrived. Samir Supermarket, Farmer Jacks, Organic Garage, Jubilee Market, Boffo's, Marilu's, Denninger's, Nature's Emporium, and Monastery Bakery are among these one-of-a-kind establishments. Each grocer has found its specialty niche and grown a strong customer base.
But how do they do it? Especially with the competition of larger supermarkets close by.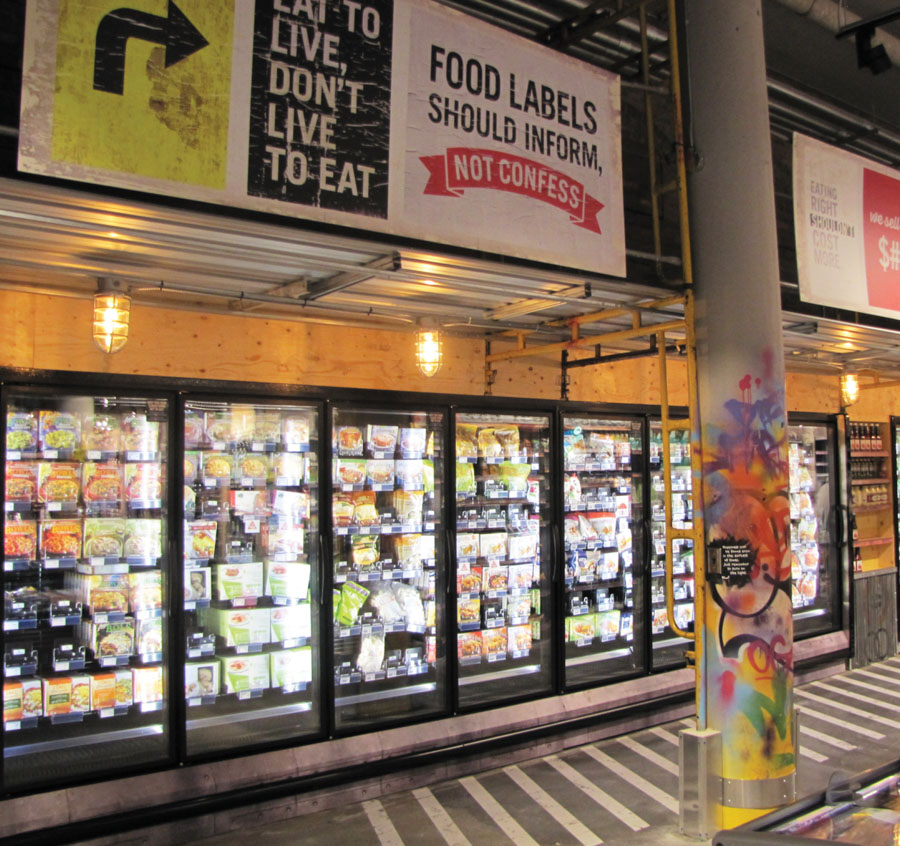 Organic Garage in Oakville is an independent grocer that specializes in natural and organic food. They've thrived by selling top-quality natural and organic products to consumers through their retail stores, and that includes fresh certified organic fruits and vegetables. In addition to their Oakville store, they have three other locations: Liberty Village, The Junction, and Thornhill. They've also partnered with Instacart. Customers who live up to an hour away can now order for delivery right to their homes.
Randee Glassman, Director of Marketing said, "Our long-time customers know that they are getting healthier food for less. Our prices are between 15 to 25 percent lower than most grocery stores."
Their selection includes freshly-picked food from local farms, seasonal varieties, and exotic treasures from farms, fields, and orchards from around the world. They sell food to fit almost every dietary need including vegan, salt-free, egg-free, dairy-free, wheat-free, gluten-free, soy-free, yeast-free, and corn-free. They also have a wide selection of bread, bagels, and buns.
"Customers come to Organic Garage because of the inclusive, unique, and value-focused grocery shopping experience," said Randee.
Monastery Bakery in Glen Abbey in Oakville is a family-owned business that opened in 1990 and has developed a loyal following for its baked goods, fine foods, and great deli selection. It has grown from a small business into a destination spot visited by out-of-towners. They say their secret to success has been their quality products and steadfast commitment to friendly customer service.
It's become known as a place where people can stop for their morning cappuccino, drop by for a pasta lunch, and visit after work for a ready-made hot meal.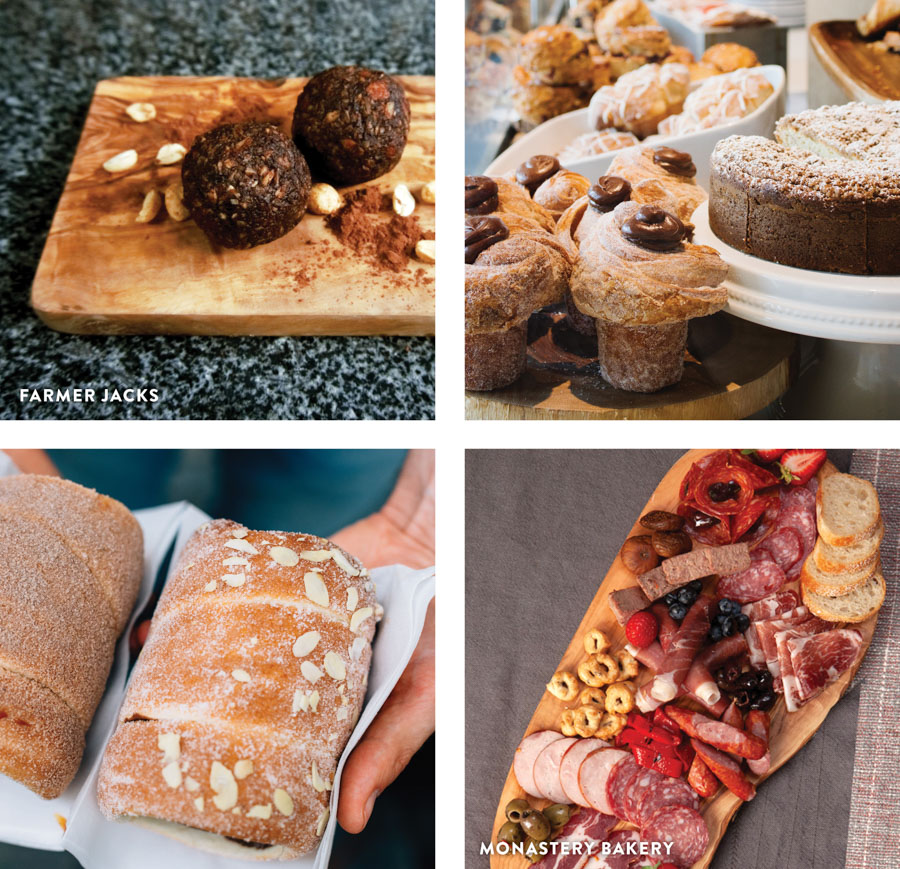 Farmer Jacks on Appleby Line in Burlington found its specialty niche in cold-pressed juices and cleanses that are packed with vitamins, antioxidants, and nutrients. The juices include detox power boost, kidney cleanse, and immunity booster. Their vegan meals, soups, and tasty sweets, like chocolate peanut butter energy bites, are also very popular as are the Essential Boxes, which combine fresh, local, and ethically sourced produce.
Marilu's Market at New Street and Walkers Line in Burlington was born from the same goal as the other independent grocers – a passion for delivering top-quality foods. Their meat selection and produce along with gourmet and specialty foods, have attracted a strong customer base.
Since Mario and Luigi opened the store in 1993, they have become renowned for their quality meat and produce. Their prepared foods include cabbage rolls and lasagna, and they also have a selection of freshly baked bread, cakes, and pastries. Some food items are imported from all over the world. 
Boffo's, in Oakville's Kerr Village, has been going strong for more than a decade and some of the online reviewers refer to them as the best butcher in Oakville. They've achieved that success by offering quality, locally sourced meats, and deliciously prepared meals. 
Samir Supermarket opened its doors on Guelph Line in Burlington in 2005 and was so popular that they soon added three other locations. They specialize in Middle Eastern foods and say their secret to success has been keeping the same core values that include cultivating a special relationship with the community.
From humble beginnings when they opened their first store in Hamilton in 1953, Denninger's has grown to include five locations, including one in Burlington, a manufacturing plant and a warehouse that employs some 300 people. They became popular for their high quality, European-style sausages and smoked meats, and grew more customers with their specialty food items, gift baskets, catering services and freshly prepared meals. 
Nature's Emporium is considered one of Canada's premier health food markets and their 20,000 square foot store in Burlington is stocked with natural and organic health foods, vitamins, supplements and home care products, including organic and natural plant-based skincare, cosmetics and baby care. Their produce is always certified organic, and it's one of the ways they show their commitment to creating a sustainable future for next generations.
So, whether you're looking for specialty baked goods, cold-pressed  juices, or a hot counter with home-cooked Italian foods, you won't have to go far. Between our large grocers and small-town markets, there's something for everyone.