Renovating your home is an exciting opportunity to express your style and create a beautiful, comfortable living space. You want it to look and feel just the way you envision, whether that means taking an airy, minimalist approach or creating a maxed-out haven of accessories and art. But renovating isn't just about improving the look of your home — it's about function and durability, especially if you have a young family. To learn more about what types of flooring work best in different areas in your home, we spoke to Daniel Ricci of Speers Flooring in Oakville.
Getting started
While there are countless flooring options online, it's best to do your shopping in person where you can touch and feel a variety of materials before you commit. It can be difficult to assess quality online, and colours don't always translate well through a screen. 
"The first place to start is in a flooring showroom to see the products in person," Ricci advises. He often recommends engineered hardwood when a customer is looking for a single flooring option for their entire home. "Always choose a floor that has a low sheen with texture."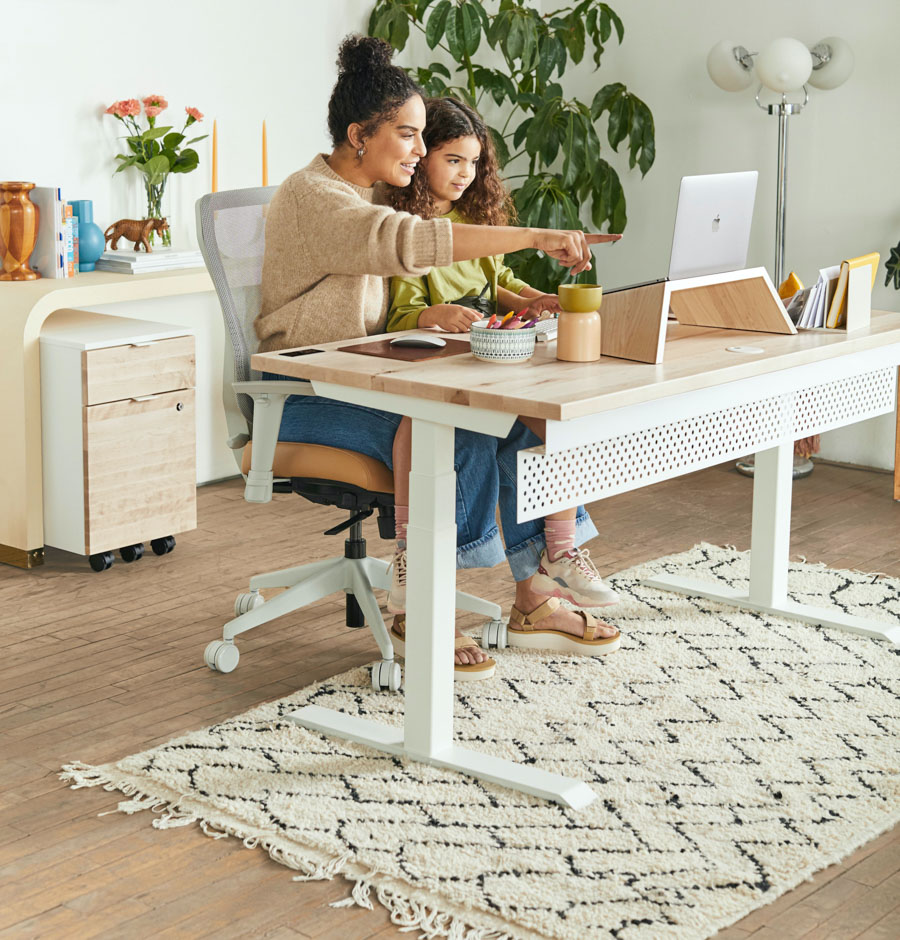 Designing high traffic areas
Every home has a few areas that end up being used as a family thoroughfare. Foyers, mudrooms, and other high traffic areas require durable flooring that's built to withstand kids, pets, and the demands of everyday life. Ricci often recommends using a man-made porcelain tile in mudrooms and front foyers. "Tile and stone can handle the day-to-day wear and tear from things like wet winter boots, which could damage a real hardwood floor."
While there are excellent materials available, Ricci cautions that no floor is completely indestructible. "It's best to choose a product that will be easy to clean and maintain. Engineered hardwoods that have natural variations, low shine and texture do a great job of hiding dust, dents, dirt and scratches caused by larger pets and young children." And what he doesn't recommend? Shiny, smooth, dark floors that show every scratch and speck of dust.
The best for the rest (of your home)
Engineered hardwood is a practical, durable choice for another high-traffic area in your home: the kitchen. "Our brands like Fuzion and Superior offer wide plank textured woods that stand up to everyday kitchen use," Ricci says. He also recommends using engineered hardwood in bedrooms, noting that it comes in a variety of widths and finishes. This allows the product to work with any design aesthetic, from modern to traditional.  
In the basement, consider a luxury vinyl plank flooring. "They're 100% waterproof, easy to install, and do not expand or contract like traditional laminates that were once popular for basements," Ricci explains. Luxury vinyl flooring is available in a variety of colours and textures and is the most durable floating floor option on the market, according to our experts.
Love your home
A renovation is a lot of work, but in the end, we bet you'll fall in love with your home all over again. And if you follow these tips from the pros, you'll enjoy beautiful flooring for years to come.