Christmas morning is often a relaxed time with family, opening gifts in front of the tree, and sharing delicious food and drinks with many people still in their pajamas. Nobody wants to be stuck in the kitchen while the rest of the family is having all the fun.
It is so easy to pre-prepare some creative dishes to impress everyone with your culinary prowess while looking totally at ease at the same time.

Brunch on a Casserole
A French toast casserole is a real crowd pleaser with a delicious crunchy cinnamon-sugar top. Just make it ahead and refrigerate overnight. Skipping the need to pan-fry each slice, simply throw it in a dish and let the oven do all the work. Soft and custard-like in the middle, crunchy on the top and outside.
For something savory, a simple breakfast casserole will do the trick. Add all the best breakfast goodies in one dish: sausage, eggs, milk, cheddar cheese, bread, and a little mustard, all baked in the oven to make this the perfect comfort food breakfast. Add bacon and onions as a variation.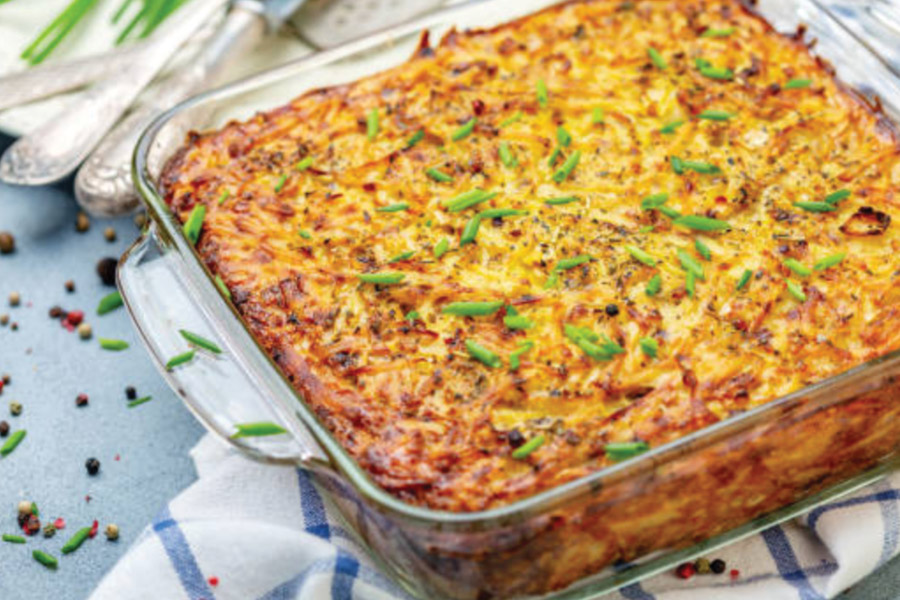 Brunch on Poached Eggs
Shakshouka is a favourite in my family. It's a recipe that hails from North Africa and consists of eggs poached in a sauce of tomatoes, peppers, onion, garlic, and it is often spiced with cayenne pepper, cumin, or paprika. Bacon, ham, or chorizo could also be added to the mix for variation.
The tomato sauce can be prepared in advance and then simply break the eggs into the heated sauce. Put the lid on until they are done to your liking, and an international-style gourmet brunch is served.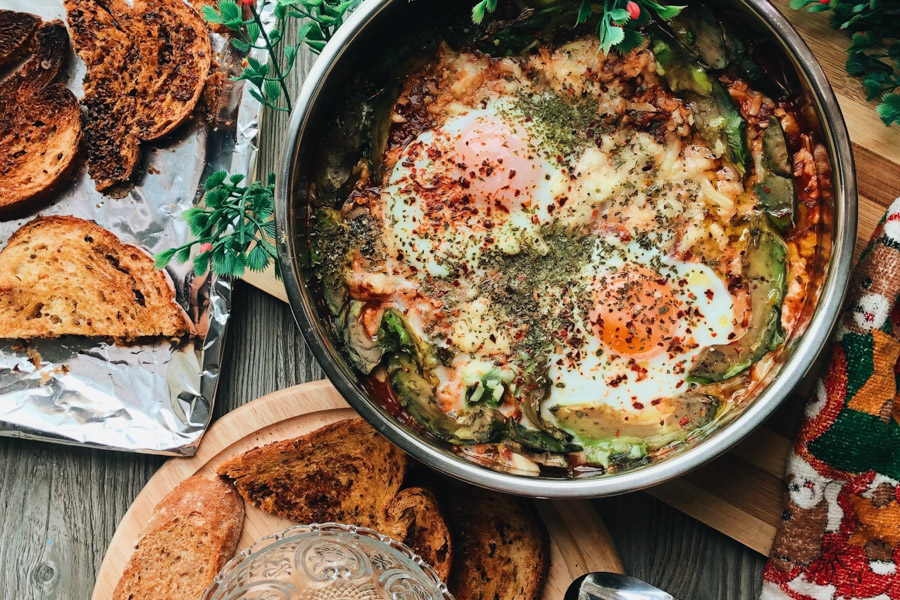 Brunch on Crepes
Much lighter than American-style pancakes, crepes have many interesting options available and can be filled with anything sweet or savory. The batter can be made the night before, or you can even cook the crepes and store them in the fridge (they keep for a day or two). Some classic Parisian fillings would be crepe au chocolat (filled with chocolate spread), crepe au fromage (with melted Gruyere cheese), or simply sprinkle them with granulated sugar and a squeeze of fresh lemon juice.
Don't forget the mimosa!
A great addition to any brunch, especially a celebratory one such as Christmas morning, would be Mimosas: sparkling wine mixed with orange juice. This concoction is also called Buck's Fizz in Britain, as it was invented at Buck's Club in London as an excuse for patrons to start drinking early.
Naturally using fresh juice is preferable but any good quality juice would work. Variations can include peach nectar or puree, cranberry or pomegranate juice for a colourful festive twist, pineapple, or strawberry.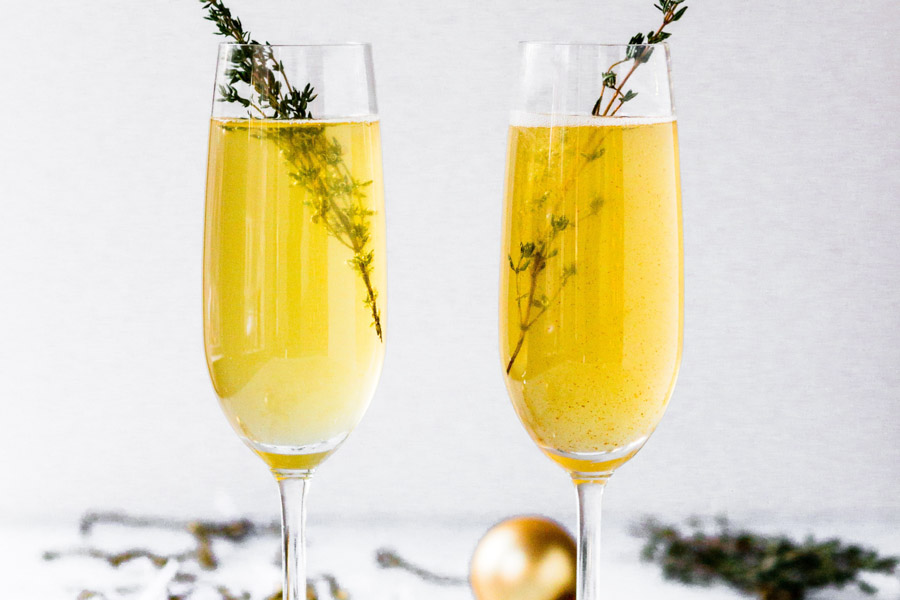 There are so many simple options to make Christmas morning extra sweet – and something you'll certainly savour!
Luckily for us here in Ontario, we have some homegrown sparkling wines that are delicious and will add a beautiful quality to a Mimosa. Try these beauties for a perfect Christmas morning.
16.95 – Malivoire Che Bello Sparkling at LCBO is an off-dry, Italian-style sparkler that is a blend of 3 white varieties.
29.95 – 13th Street Winery Blanc de Blanc from the farm or online is made from 100% Chardonnay and has a refined mineral note.
29.95 – Trius Brut from LCBO and online has notes of apple, honey, and lemon.
17.95 – Lily Sparkling at LCBO is a great value sparkling wine when there is a crowd.
25.95 – Tawse Sparkling Brut at LCBO is a blend of Pinot Gris, Pinot Noir, and Chardonnay.
While most local restaurants are closed on Christmas morning, there are many worth trying that serve a wonderful brunch:
La Parisienne Creperie, Bronte || laparisiennecreperie.com
El Spero, Bronte || elspero.ca
Kerr Street Café, Oakville || kerrstreetcafe.com
The Crepe Kitchen, Oakville || thecrepekitchen.ca
Saving Thyme Catering & Patisserie, Burlington || savingthyme.ca
Rust Bistro Bar, Burlington || rustbistrobar.ca