I'm partial to a meatball. They're incredibly versatile and easy to make, and for me at least –they're nostalgic. Over the years, I watched my Nonna handroll at least a thousand meatballs as she hovered over her speckled linoleum counter. My mom minced meat and garlic, and then hand-mixed and rolled them right on our kitchen island. As for me – I have three kids and zero time – so my meatballs come from places like Burlington's Platter Company (self-proclaimed best meatballs in town). Everyone in my family seems to like something different, so we stock up on their beef/pork and chicken meatballs. They're gluten-free and pair phenomenally well with their house-made pappardelle. (P.S Their honey garlic meatballs are great for game day).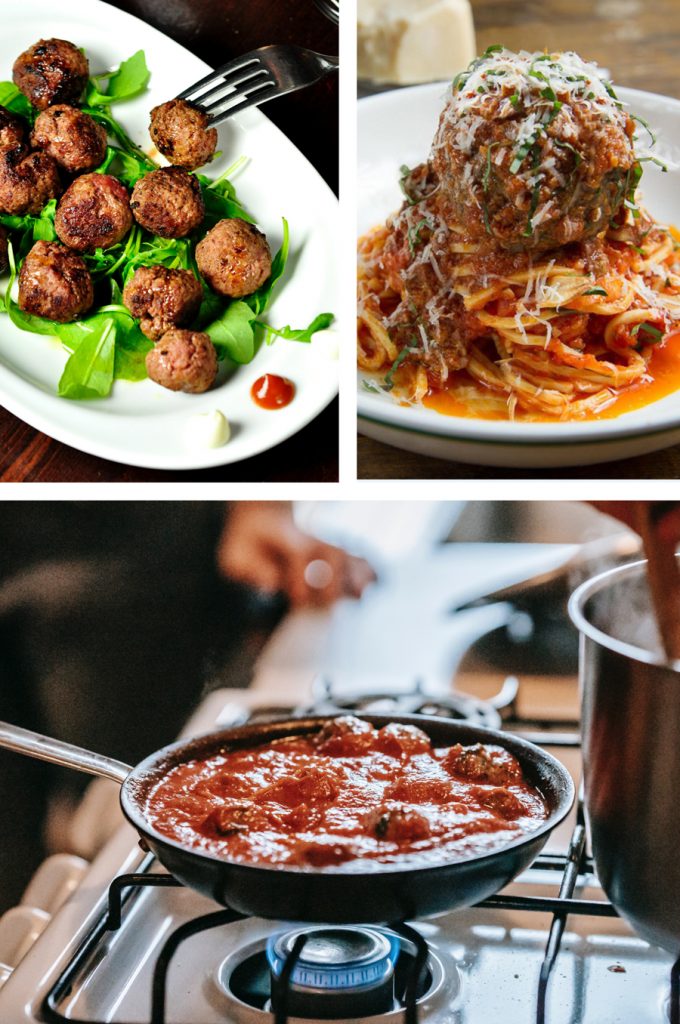 Our family recipe was never written down, and the ingredients were never measured. When my grandmother passed away, her meatballs went with her. And to me, those meatballs tasted like home. I spent years trying to replicate her recipe until I discovered Nonna's Oven in Oakville. Their 50-year-old recipe is authentic, perfected, and tastes…well, like home. Made of veal and pork, the foundation of the recipe is exactly like my grandmother's. She measured everything by eye, and yet every meatball was full of the same perfect flavour, every time. There was always a dusting of bread crumbs, at least one egg, fresh-cut parsley, salt, and pepper. The meatballs would simmer for hours in my family's homemade tomato sauce. The walls of my grandmother's kitchen absorbed the aroma of basil and garlic. 
Few things can beat the comfort of a big bowl of pasta and meatballs on a chilly autumn night. And it seems like every family has its own secret recipe for this old-time favourite (hopefully your family actually wrote it down). A little milk here, some ketchup there, maybe even some parsley or cheese. They're easy to freeze, and many recipes can be gluten-free or even vegan. (Try Familia's Fine Food's handmade gluten-free beef meatballs in a rustic tomato sauce). With this much variability, they also make the perfect side dish.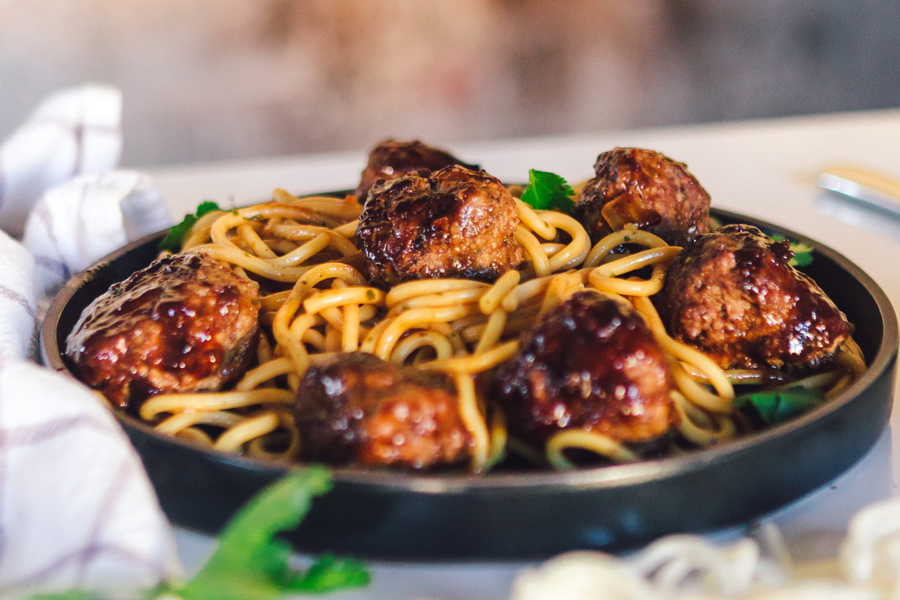 If you love fall flavours, then a simple turkey meatball, blended with stuffing seasoning, milk, bread, sautéed onions, and celery is a fool-proof Thanksgiving meal. Serve over mashed potatoes with cranberry sauce, gravy, candied yams, and Brussel sprouts – and you have an entire Thanksgiving meal without the stress of making a turkey.
For a vegan twist, lentil and mushroom stuffing meatballs with sweet dried cherries are the perfect mix. Again, they pair perfectly with mashed potatoes – but this time, try a vegan mushroom gravy to keep it friendly for your herbivore friends. If you're nervous about trying your hand at a vegan ball – try Baranga's on the Beach in Burlington. They serve a vegan meatball made of eggplant, tomato, and fava beans.
For other fun fall flavours, try adding apple butter and all-spice to Swedish meatballs for a spiced apple flavour. Or mix pumpkin puree, sage, cinnamon, and ground nutmeg into ground turkey and serve over spaghetti squash for the perfect fall dish.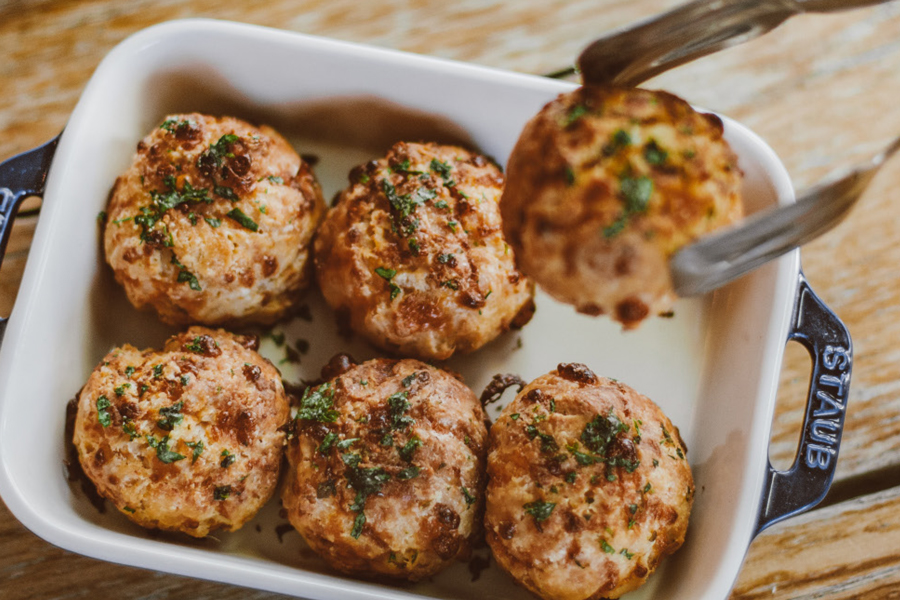 Do you like to keep things traditional? Brick Oven Bakery in Burlington has oversized meatballs, perfect for a main dish. Add fresh pasta and a crispy loaf of ciabatta bread for a warm and hearty comfort meal. 
Our favourite thing about meatballs? They're the perfect menu item to experiment with – and when you add seasonal ingredients, you may just be crafting a family recipe that will be passed down for generations.   
By Anneliese Lawton